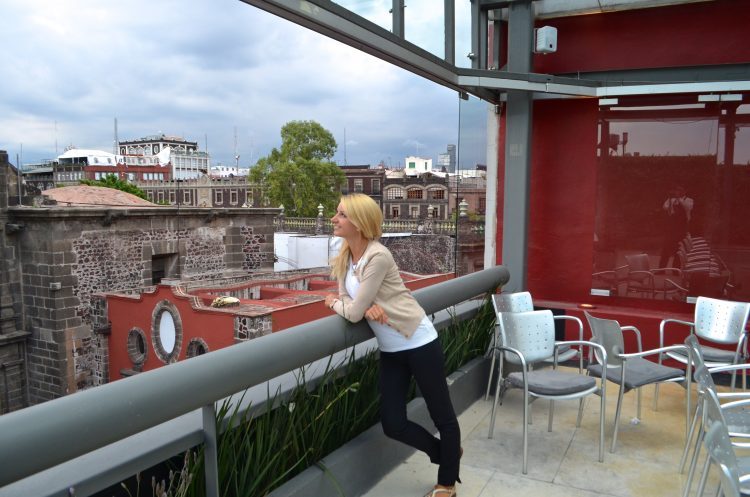 Cultural Center of Spain overlooking Mexico City Historic Center and Main Cathedral 
– So how many countries have you visited so far? – I don't count, since this is not why I travel. And I notice a puzzled look and surprise from the person I was speaking with.
In a month I have experienced this country in all of its diversity: starting from Los Cabos all the way to Riviera Maya. I walked along coastlines of Pacific Ocean, Mar Cortez, Gulf of Mexico and Caribbean Sea. I wondered and explored streets, plazas, museums, churches, markets, rooftops, grocery stores, cafes and restaurants of Cabo San Lucas, San Jose del Cabo, Mexico City, Puebla, Cholula, Veracruz, Cozumel, Tulum, Valladolid and Playa del Carmen. I immersed myself in different marvelous civilizations and explored Great Pyramids, Temples and ancient cities of Teotihuacan, Cholula, Tulum and Chichen Itza. I tried things and dishes for the first time: chicharron, mole poblano, molotes, empanadas, a few regional desserts, etc. I listened to sounds of local instruments and music, experienced folklore regional dances and admired Art of great artists. I learned so many new Spanish words, and met so many kind and friendly people along the way. I've only experienced One country this month, but it feels like I've experienced many. So here is the Best of Mexico: From Pacific to Caribbean.
Best of Mexico: From Pacific to Caribbean
Playa del Amor in Cabo San Lucas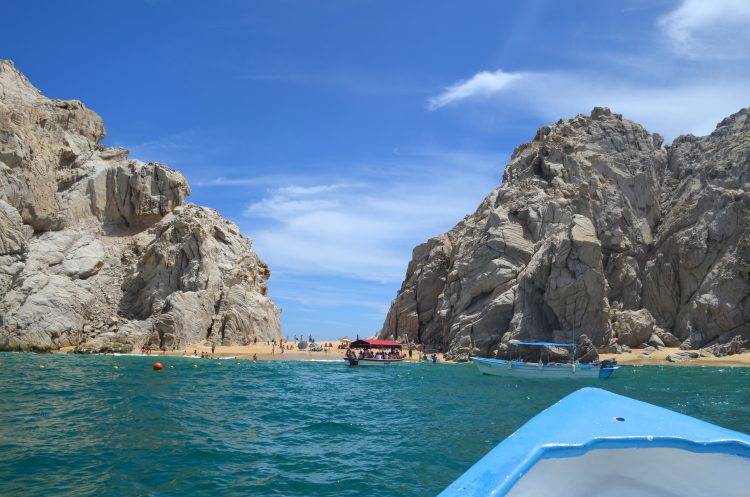 Playa del Amor in Cabo San Lucas is one of the most romantic places in the world. Besides it's obviously gorgeous natural surroundings, the Arch (or the beginning of the Baja Peninsula of the Pacific coast) is also where Pacific Ocean unites with the Sea of Cortez to make a perfect union of the most gorgeously blissful place.
Mexico City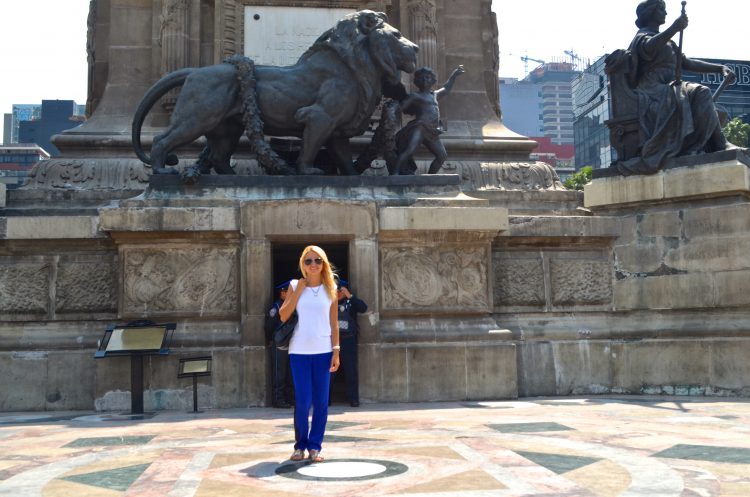 Angel of Independence
Arriving to this particular city without prior misconceptions turned out to be the best decision, at least for me. The first thing I noticed about Mexico City is how affectionate people are: love and romance are so natural and evident here. Besides being the capital of the country, its historic center turned out to be one of the architecturally and culturally rich places in the world, with many things to do and sights to experience in the area.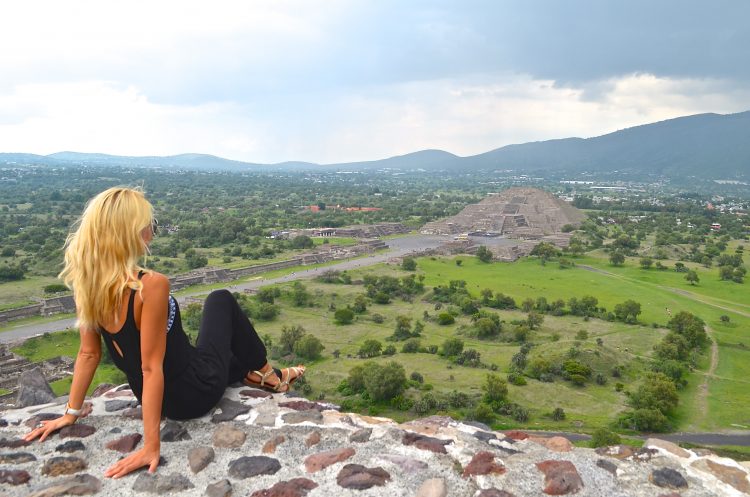 Pyramids of the Sun and the Moon, Teotihuacan
Teotihuacan, known as the City of Gods ("the place where men became Gods"), is one of the most important sites in the world. Besides the belief that this was the place where the Sun, the Moon and the Universe were created, it was one of the most important and remarkable cities in the world at the peak of its existence. It is considered the first Mesoamerican city with urban layout (order, architectonic style, streets, courtyards, complex underground systems, harmony, etc.), which greatly distinguishes it from the settlements of its time. Being one of the most ancient, mysterious and influential civilizations, which predated the Maya and the Aztec by centuries and highly respected by them, it is not a surprise that the grand buildings of Teotihuacán are in accordance with celestial movements and significance. Pyramid of the Sun is one of the largest ancient structures built in Americas and the world. Although not much is known about the primary purpose of the pyramid (and the temple once there), it is a remarkable structure of a great importance.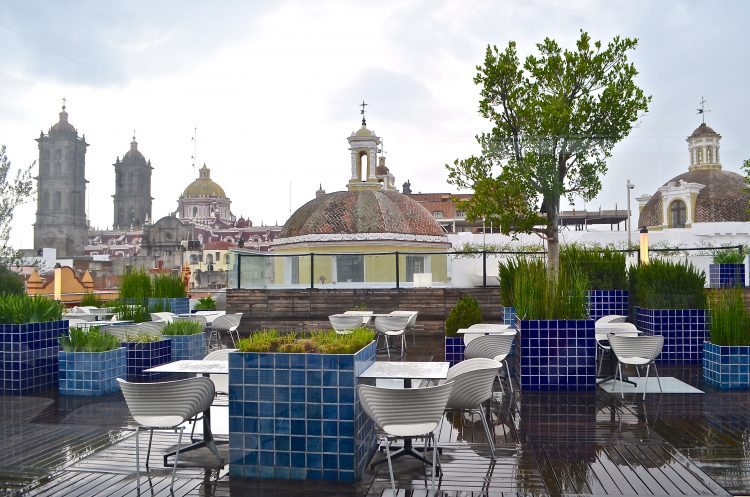 The City from Amparo Museum
Although I traveled to Puebla mostly because of The Grand Pyramid of Cholula, I was pleasantly surprised by its historic center and fusion of European and American styles at their best. Founded as the first "perfect" city in the Americas, this is UNESCO cultural heritage site and Noble City of Los Angeles modeled after Renaissance ideas and artistic traditions. The city is remarkable for its history, artistry, Talavera ceramic, colors,  gastronomy and particular charm.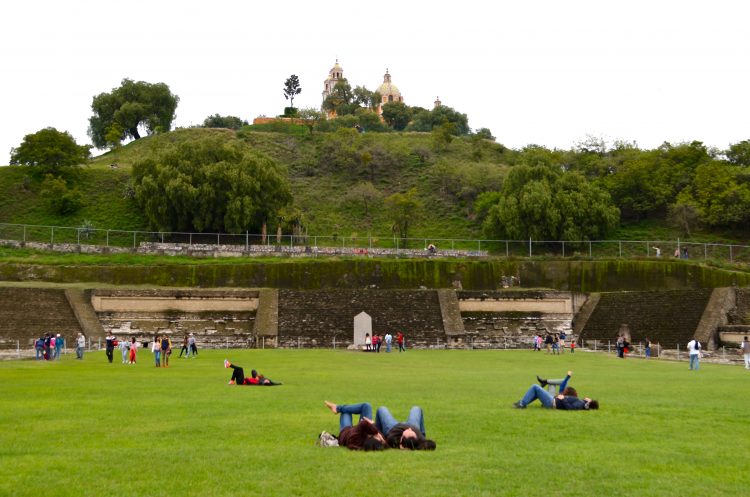 The Great Pyramid of Cholula is the largest pyramid in the world, although it doesn't appear to be, at least not at the first glance. So much different from a typical pyramid site, this is the place where the world seems so grand and small at the same time. Where civilizations are structured and evident in multiple layers. Where everything is so diverse, similar and interconnected. Where union between civilizations, cultures, belief systems and symbols complements one another. Where Love and depth are so obvious.
Riviera Maya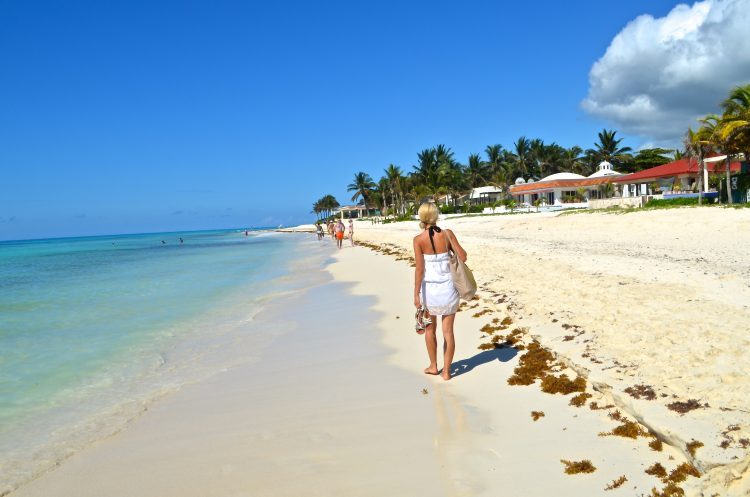 Playa del Carmen 
Riviera Maya is definitely very popular among travelers. Besides being one of the most gorgeous places nature-wise, it is also a luxurious destination with some of the world's best resorts in the area. This is the land where coastline feels like luxurious velvet and looks like ivory silk, where history is an important part of modernity and where comfort and amenities are normal part of life, at least for many travelers. From history, culture, nature and particular vacation mode everyone seems to find something to its own liking.
Have you ever experienced Mexico? What were the most gorgeous and blissful places and experiences for you? 
All opinions and experiences are, as always, my own. 
Liberty, Peace, Love, Bliss…
Nadia
The post Best of Mexico: From Pacific to Caribbean appeared first on Globetrotting Girl

by