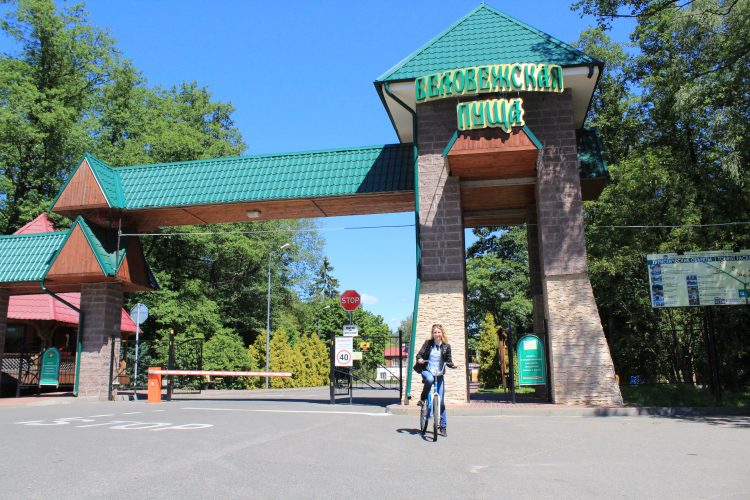 Of all places in the world there are those that become the most important and meaningful to me. Have I just experienced one of them? This is what I was thinking while traveling from Brest to Minsk after visiting Belovezhskaya Pushcha National Park. This was an express train Paris-Moscow, and there it was, Belarusian countryside passing by me swiftly.
I spent most of my last year traveling the world and was fortunate enough to visit and experience many gorgeous and amazing nature-wise places in the world. From blissful and lovey-dovey Playa del Amor, breathe my way to the top of Mount Monadnock with Vysotskiy, to a majestic, absolutely gorgeous, dreams-come-true Machu Picchu. And this one happens to be in my own backyard )) Not exactly… It did take me a train ride to Brest from Minsk, and then a bus all the way to this national park. Still, it is closer than some of the most majestic nature-wise places I visited during my travels. Yes, I mean you, Machu Picchu ))
Belovezhskaya Pushcha National Park is the largest remaining primeval, or original, European forest on the border of Belarus and Poland, with majority of it located in Belarus. While the first mentioning of Pushcha dates back as far as 10th century, it was a part of the primeval forest that stretched all the way from Baltic Sea to the Buh River, and from Odder to the Dnieper River, so no wonder why this is UNESCO World Heritage site, one of the most important places in Belarus and the It symbol of the country.
A couple of months ago, a record number of countries have come together to sign a ground-breaking UN climate accord, in hopes of quick action on combating climate change and presenting a new global vision for our planet and our natural world. And nothing reminds of the importance of preservation, prevention and protection of nature than amazing and gorgeous places like these. It is in places like these One fully understands the importance of preservation efforts of various ecosystems, biodiversity conservation of different species and significance of nature in our daily lives. Even breathing. Life. The most essential right of any being.
Considering troubling European turmoil past (Read: Nazis, French with Napoleon syndrome, hunting-loving Royals and Lego-loving Soviets), this national park has been a part of it for no fault of its own. Most of the forest was naturally restored though, and now it happens to have some of the oldest and tallest trees and peaks (ancient oaks, pine and fir trees among others) in Belarus and, probably, Europe, including one of the world's largest population of rare European bisons and a few other rare species. And nowadays, a part of this national park is a private reserve-only in order to protect complex ecosystems and different remarkable and species. For us, for future generations and for future of Humanity.
Biking and Hiking in Belovezhskaya Pushcha
The best way to explore this national park is by biking its various routes, exploring hiking trails and marveling at interesting biodiversity and serene beauty of Belarusian nature. So let's go exploring!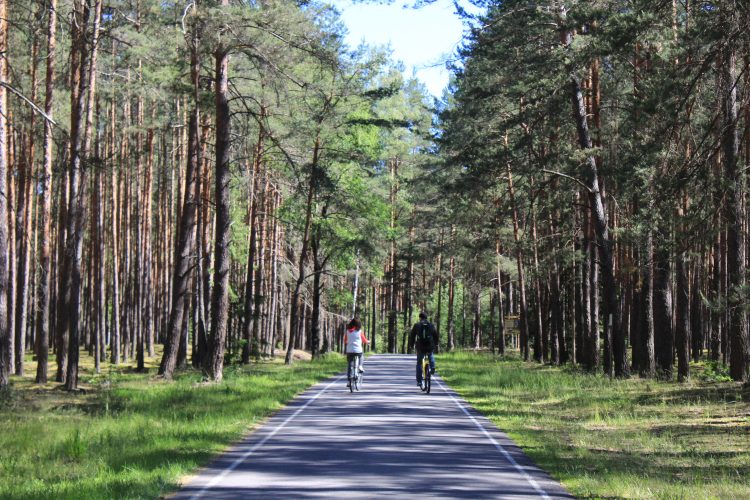 Some of these were train tracks Nazis used to transport wood from Pushcha… And nowadays these are biking routes among gorgeous nature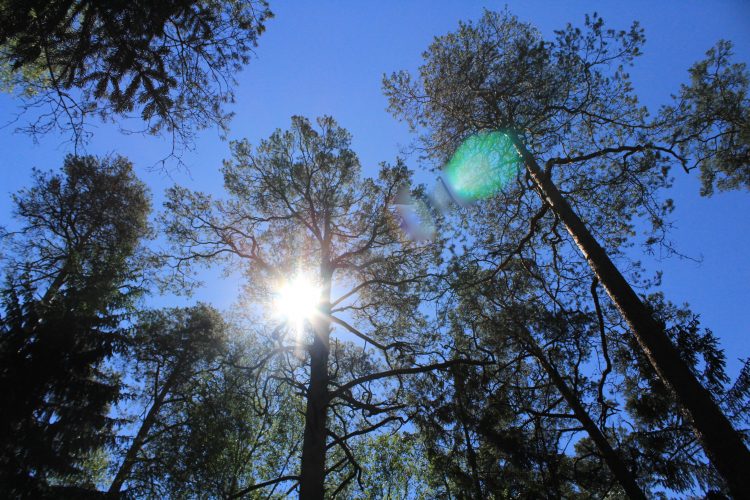 Among some of the oldest and tallest trees 
And did I mention the air?! This must be the secret… So easy to breathe here…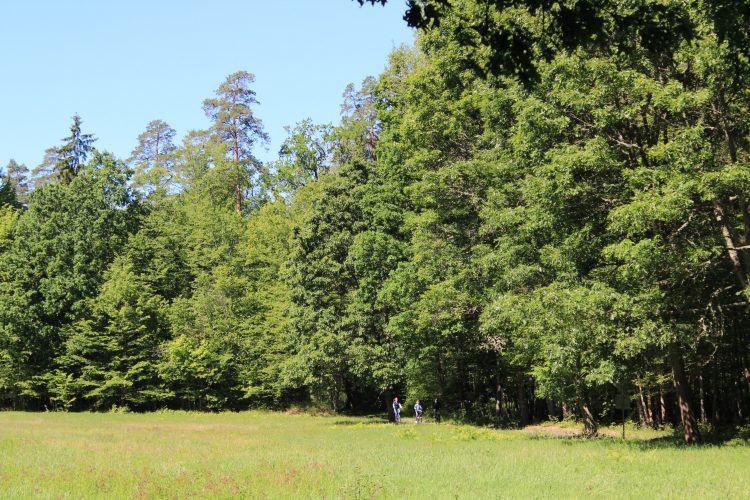 It was intimidating at first biking and hiking by myself in basically a forest, but then there were fellow nature and cycling enthusiasts somewhere along the way. Here they are ))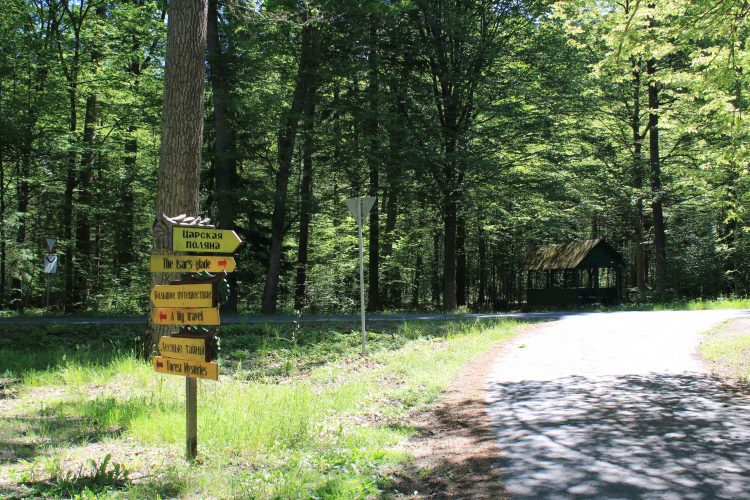 Eeny, meeny, miny, moe… Which One did I chose? ))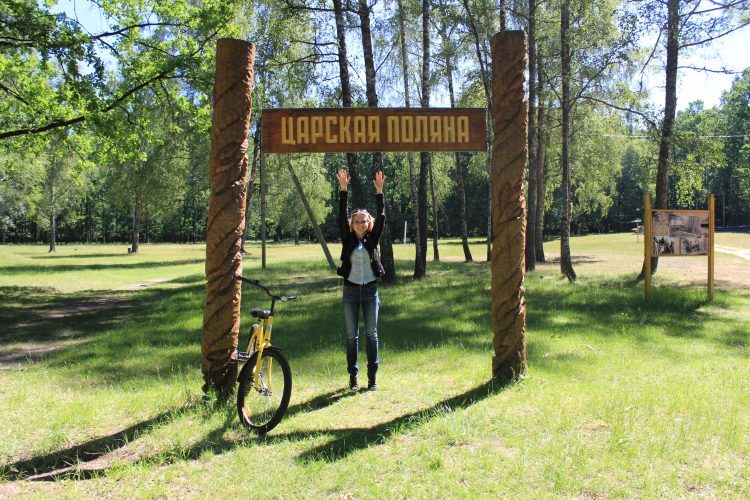 If you are Tzar or Tzaritza of Russia, this is it…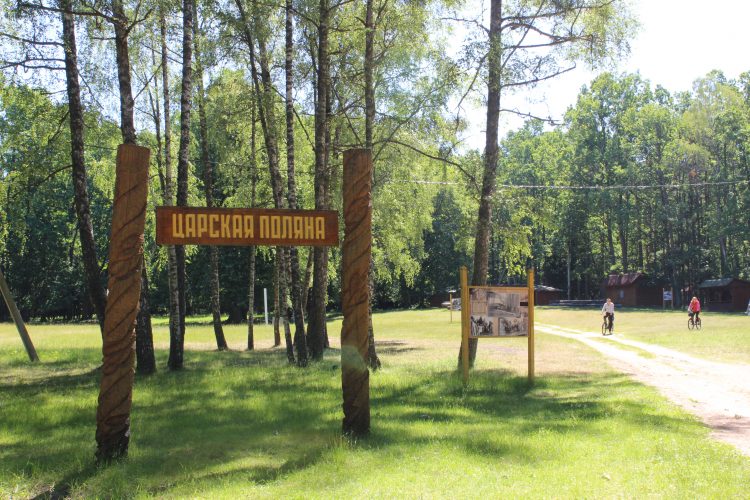 Royal Meadow, or the favorite of Royals
Are these flowers Royal now? ))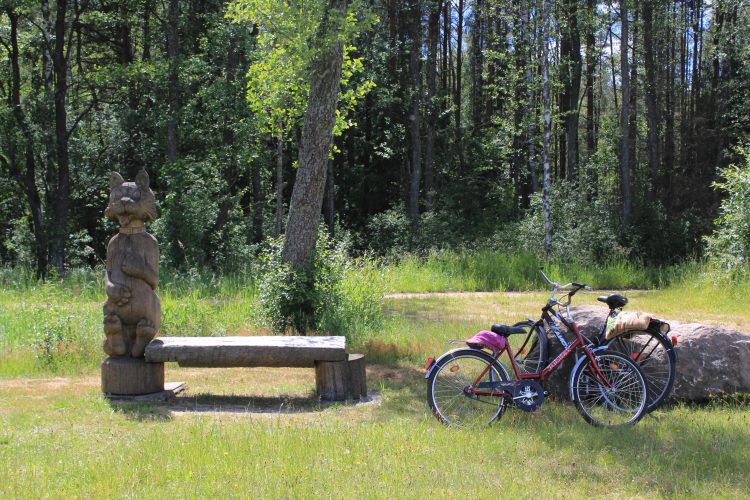 Besides various vista points along biking and hiking routes, there are cute and crafty rest areas like these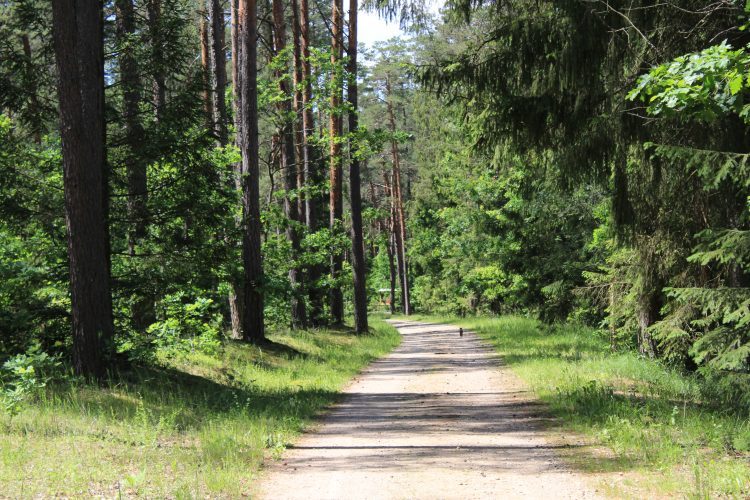 And a few hiking trails… Is this a cat?! ))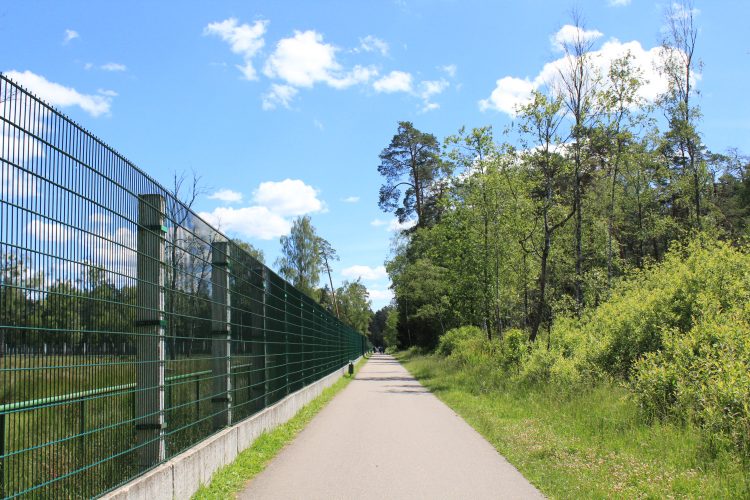 Not exactly the reserve I envisioned…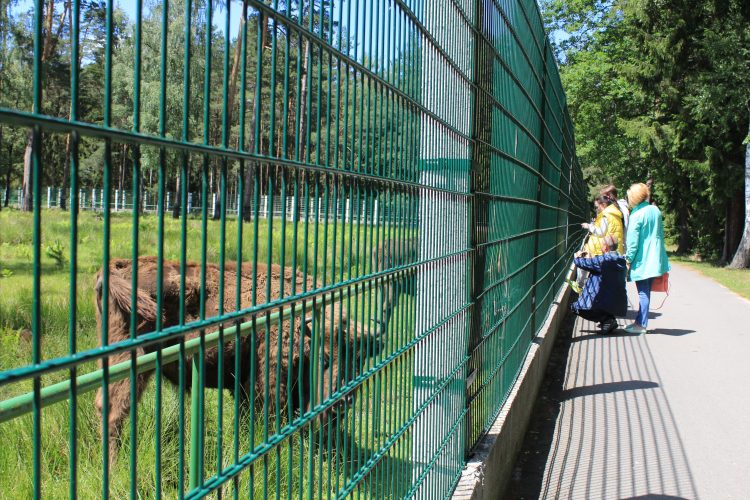 What else is Pushcha known for? European bisons, symbols of Belovezhskaya Pushcha and Belarus,
who I thought were roaming free…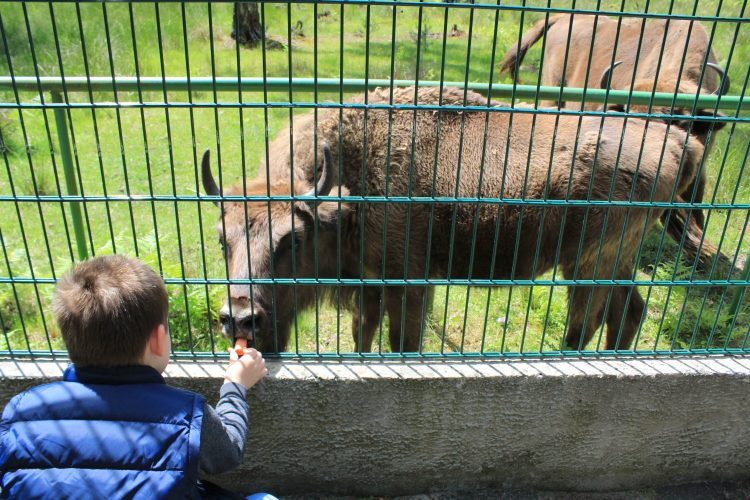 Btw, you are not supposed to do this… I guess this is the adult in me talking )) Hopefully, this is a future nature lover and protector…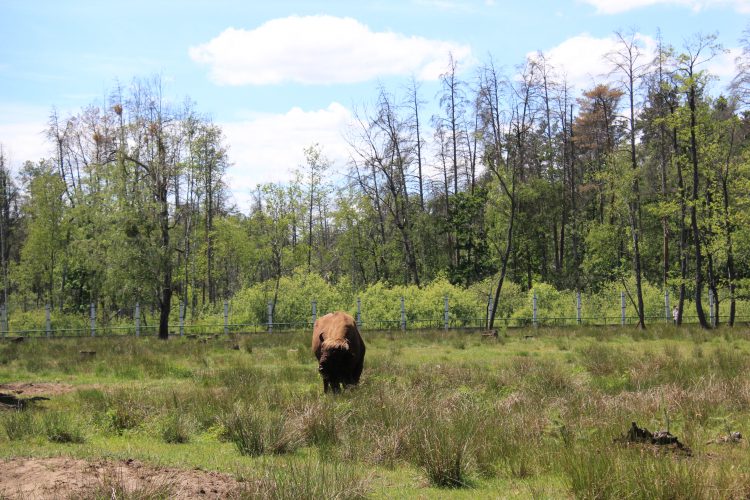 Do you know that a female is the leader of the bison squad?! ))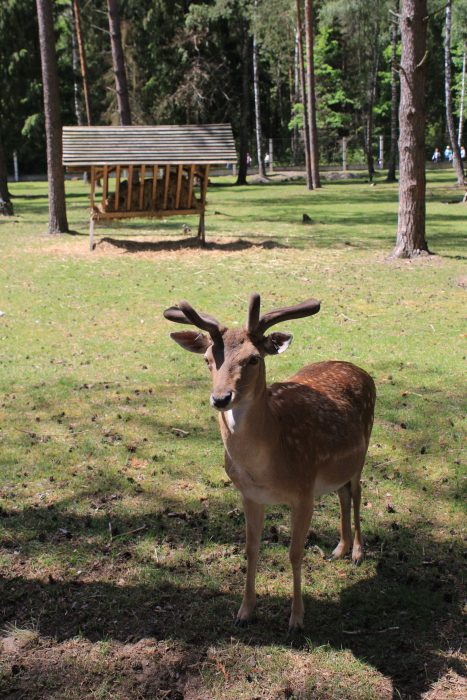 This European deer seemed so Royal, at least to me! And got the look "Privacy, please!" ))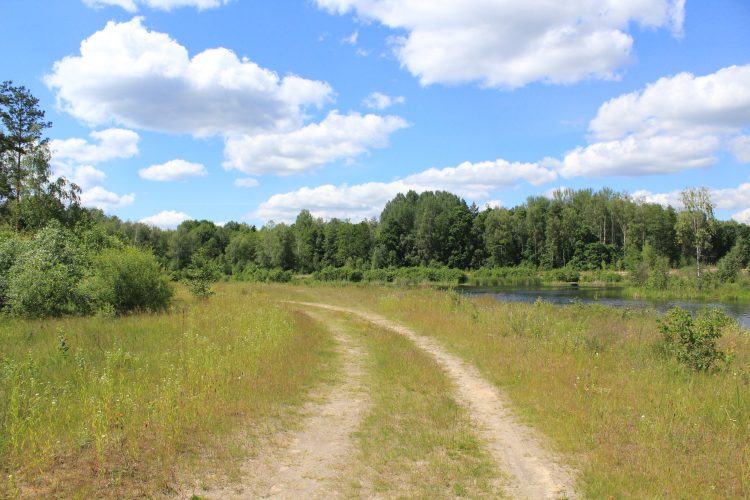 And then there is a hiking trail along the lake, or Lake Circle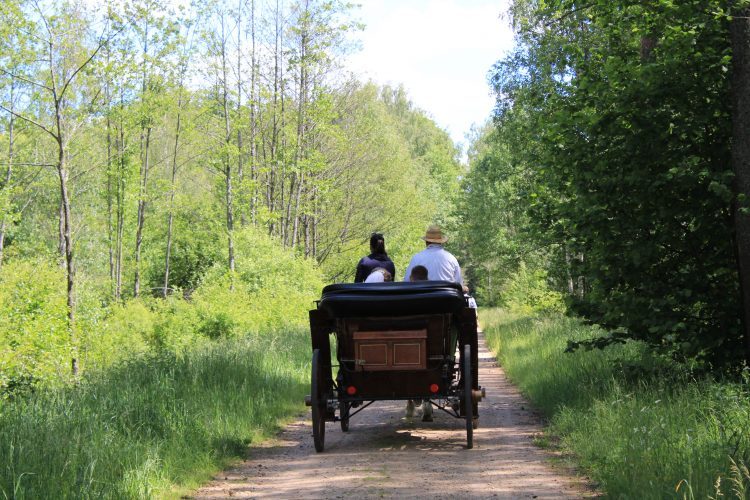 Someone really loves nature…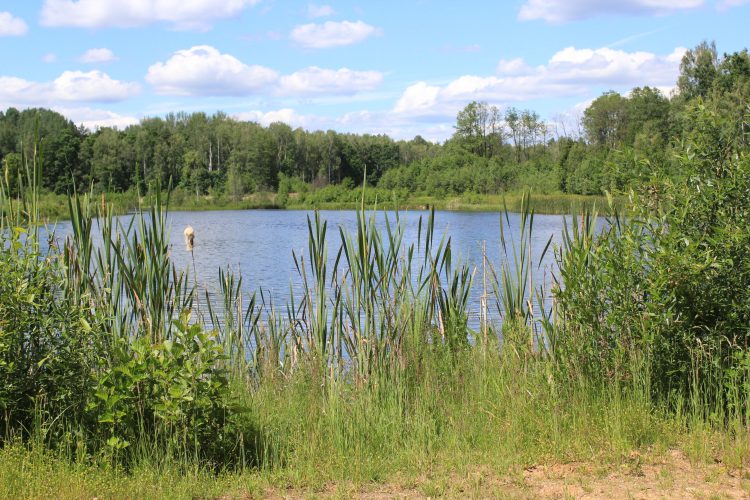 Belovezhskaya Pushcha is notable for its fauna and flora biodiversity, including several rare species, so I tried to guess what is what and who is who ))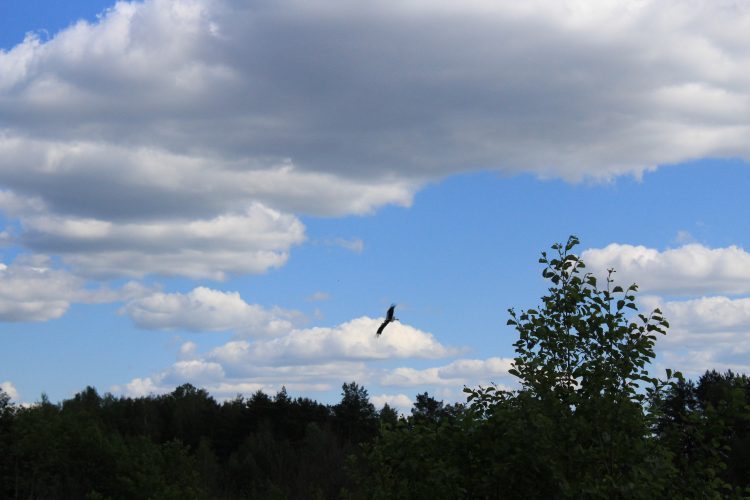 Storks soaring freely in the sky… Another symbol of Belarus… And a symbol of family and new life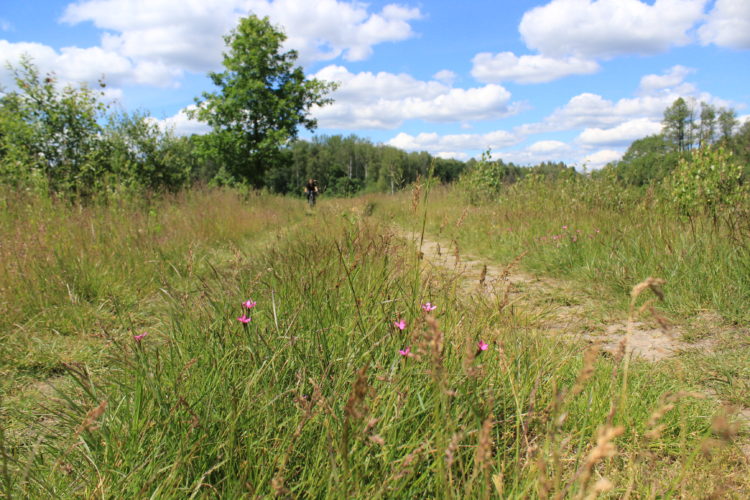 Serene beauty of Belarusian countryside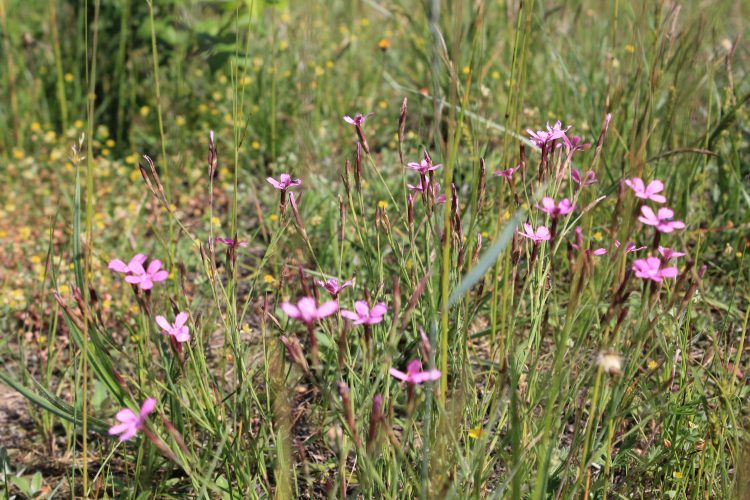 …and wild flowers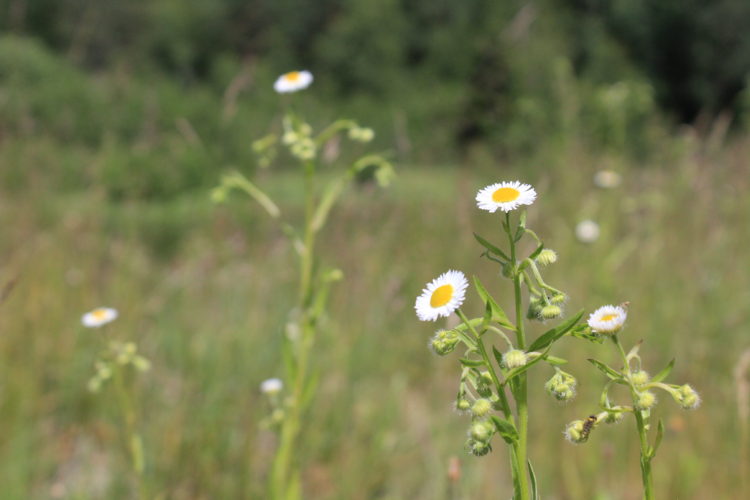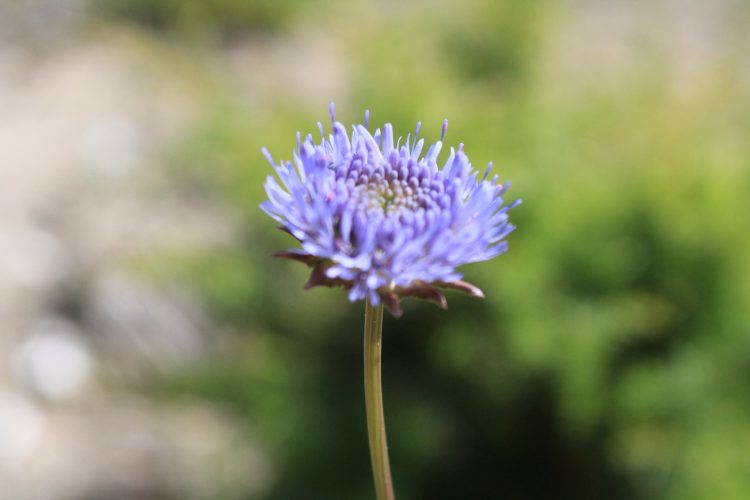 Vasilek, at least I assume so, one of the most gorgeous wild flowers… And another symbol of Belarus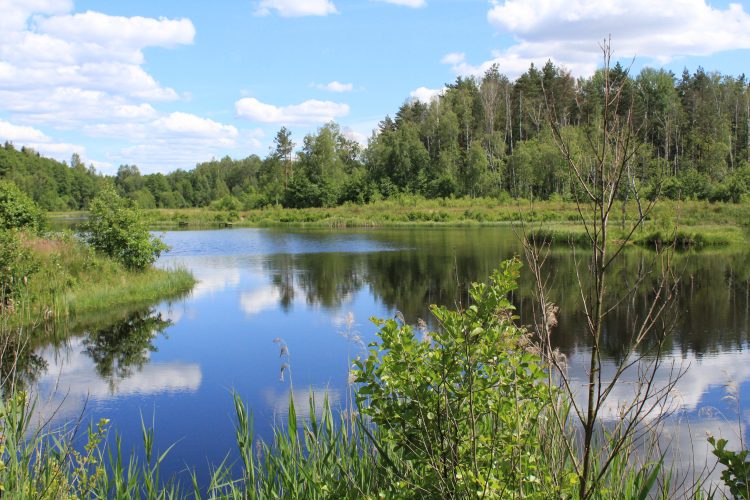 And then the road lead me to this gorgeous and serene place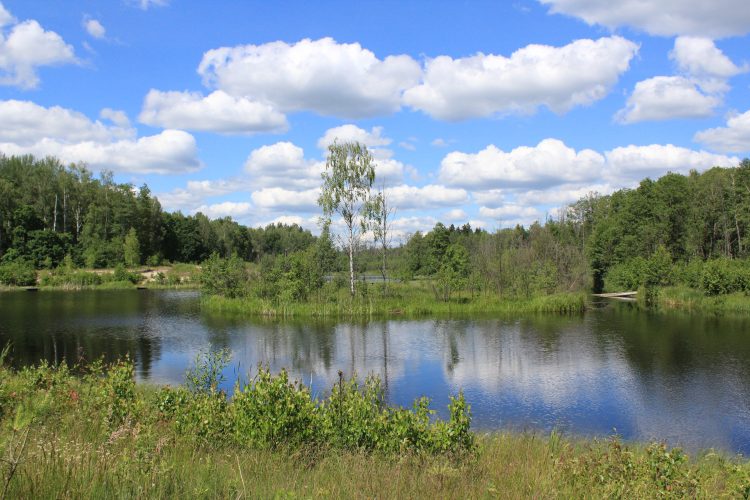 Have Royals not seen this One?! This will be mine then ))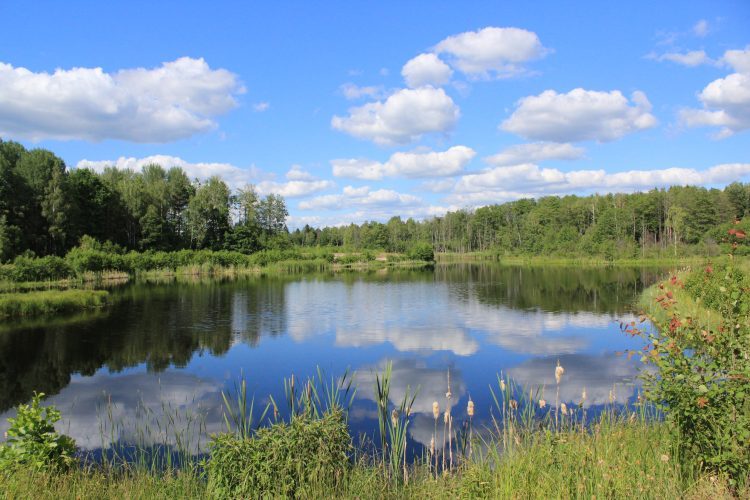 Is this what dreams are made of?! Probably, mine are… And it is a League of its own…
*Dedicated to fellow nature lovers and hiking and cycling enthusiasts 
All opinions and experiences are, as always, my own. 
Liberty, Peace, Love, Bliss…
Nadia
The post Biking and Hiking in Belovezhskaya Pushcha appeared first on Globetrotting Girl

by