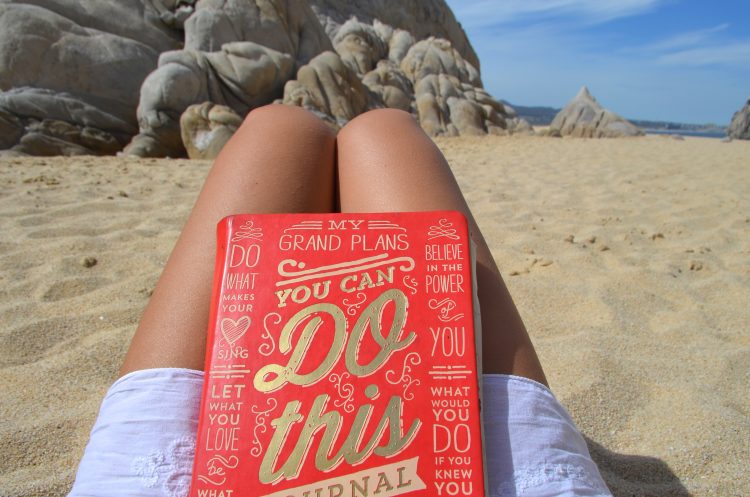 I have a few questions for creative professionals who live what they love. How did you start it? How did you know it was for you? Were you able to maintain your Independence and Integrity? And how did it become your main and worthy source of income?
I started travel blogging and writing as a way to fulfill my dreams, interests and passions, and, most importantly, to express myself creatively. In a way, this travel blog provides an excellent opportunity to connect my interest in different cultures and languages, my love for Art, photography, travel, writing and my genuine curiosity about the world into something meaningful and important for myself and every individual genuinely interested in other cultures, languages and travel. An opportunity to connect the world through Art, Beauty, Bliss, Creativity, Love, Nature, Photography, Writing and Travel.
From the very first moment I started reading travel blogs, I was drawn to undeniably unique side of it and the Art of storytelling. Reading travel blogs provides an important source of inspiration and insightful travel information, gives a glimpse into diverse world of ours, introduces me to places I have never been before and sometimes lets me experience the world and my favorite and familiar places from a different perspective.
From being an important source of inspiration, valuable and insightful information, the most interesting and unique perspective on the world and life to personal and unique style of writing, these are some of the reasons why I support travel blogs. Having said that, travel blogging is a journey, worthy only if you really love it. At least I think so personally. While there are travel blogs that manage to get noticed, have thousands/millions of supporters and monetize their blogs within their first or second year of blogging, I wish it were that easy for all of us.
Here are a few Musings on My Travel Blogging Journey:
Be Yourself!
As a travel blogger, sometimes I get advice from people who do not have a travel blog, don't read travel blogs, but for some reason they know how to make money travel blogging because they heard of bloggers who do. I heard of those examples also, and some of us value Integrity, Independence and Honesty as much as we do Money. Not all of us want to write Free E-books, and I personally don't see any point in it, have over commercialized blogs and so on.
Travel blogging and writing is something I love doing, and it is a reflection of who I am. And I would rather have fewer, but quality collaborations and partnerships with brands and companies I personally use and like. Also, write about unconventional and interesting places across the world I would personally like reading and knowing about, highlight topics and issues I actually care deeply about, and, may be, even branch out way beyond subject matters of a "travel blog".
Make Money Travel Blogging
If I had a dollar for every time someone asked me if and how I make money travel blogging, I would be a millionaire by now )) or almost ))
For quite some time I have been reading advice by other bloggers how to make money travel blogging. From affiliate marketing, advertising, banners, sponsored posts, partnerships, etc. You name it. It seems quite easy, sign up with affiliate marketing, write a few proposals, a few sponsored posts and see those much deserved dollars rolling in lol While I am trying to figure it out for myself and how to make travel blogging my main source of income, I set up Support Creativity and Travel Writing through Paypal. I personally much rather rely on generosity of people who would like to support creativity, travel blogging and travel writing in order to maintain my Independence and Integrity as a travel blogger and writer. I personally would be more ashamed bragging and writing about "overrated travel destinations" under a different name somewhere from Maldives ))
Thanks in advance to all of you who would love to do this. Either by clicking and ordering through affiliate links and banners on my site (all the brands and products I personally like and use, and at no additional cost to you) or by clicking Support My Creativity and Travel Writing, fund-raising and making monetary contributions to Globetrotting Girl through Paypal.
So from now on, those of you who wonder if I make money travel blogging, I will be directing you to my Support Creativity and Travel Blogging Paypal account. Thanks in advance!
May be, I created a new and honest way of becoming a millionaire ))
Travel Writing Opportunities
As a travel blogger and writer, I know that a natural step for many of us is to collaborate with brands and companies, get published on other travel blogs/sites and/or pursue freelance travel writing. While I am looking for worthy, independent and paid travel writing opportunities, I created writing opportunities for my Projects Everything Around the World and Love My City Project. You can read more about them, and decide for yourself if you find them interesting and worthy enough to participate in. While they are not paid opportunities per se, I am very reasonable also. It can be a previously published post/article on your travel blog, or something you decide to write/rewrite, with all the credit referencing your name and travel blog, as long as it sparks your creativity and fits the subject matter of the project.
It can be a great way to connect and build an authentic community of independent travel bloggers who appreciate, support and respect each other. You can contact me at nadia@globetrotttinggirl.com with your articles and ideas, and I do promise to reply to all legit ones.
Much Success!
These are Musings on My Travel Blogging Journey. Over to you. Are you a travel blogger/writer? How is your travel blogging journey? Share your thoughts and advice in the comments.
All opinions and experiences are, as always, my own.
Liberty, Peace, Love, Bliss…
Nadia
The post Musings on My Travel Blogging Journey appeared first on Globetrotting Girl

by