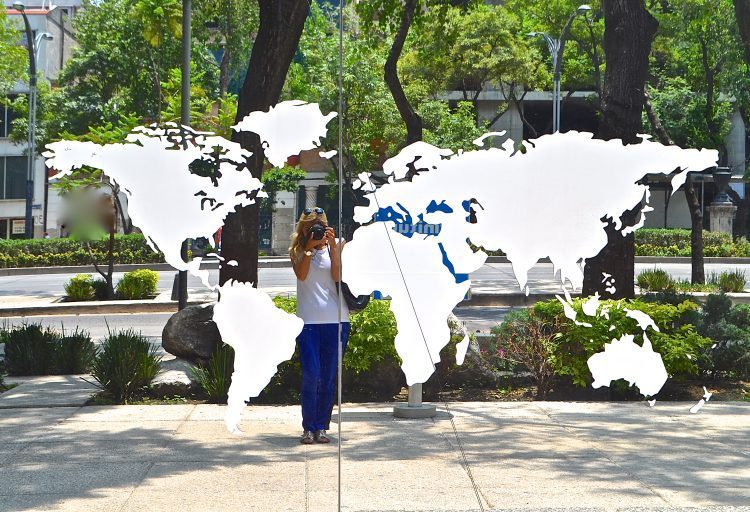 I am looking out of the window with a countryside passing by me swiftly. I am on my way to Moscow, excited to start a New Year in my next destination and my favorite city. With many thoughts and ideas on my mind about my current trip, all of a sudden I smile. I remembered a talk I had while I was traveling in the USA a few months ago.
It all started with the same: where you are from to the person deciding to guess, naming all neighboring countries. Russia, Ukraine and Poland, since I was told that this is how my accent sounds like )) Not having guessed, I said "Belarus". And I heard a brilliant reply, "You are Russian". "What makes me Russian?" I asked. "You obviously speak Russian, right?". "Yes, I do, but I also speak English and Italian, does it make me American and Italian at the same time?" "Where you born here?" – "No, but I was not born in Russia either".
As amused as I was, I started thinking about it. Does knowledge of languages, cultures and literature actually make us a part that country and culture? Do we start to relate to that culture in a personal way? Do we actually start to consider it our own?
During my recent world travels some people thought I was American or Australian, others that German. And Spanish, Italian, Norwegian, Swiss, etc., you name it. Sometimes even the unlikeliest nationalities came up, which made me wonder. Sometimes my hair is lighter, my tan is darker, my clothes are dressier, and there are even days when my accent is stronger or becomes a mixture of all the languages I know. And does any of this matter?
My Travel Blog Anniversary
Today happens to be the day of My Travel Blog Anniversary. Exactly a couple years ago I traveled to festive Montreal and published my first article and began my travel blogging and writing journey. Although I was not quite sure what exactly I wanted to write about from the very beginning, since travel writing is such a vast and interesting topic, somehow along the way I gained my voice.
These couple of years have been my busiest years of travels, the years of many personal accomplishments and meaningful travel experiences. While 2014 was the year of USA travels and explorations, 2015 was definitely the year of world travels, discovering some of my most important and meaningful places and cities across the world and rediscovering some of my old-time favorites.
And most importantly, I started this travel blog, Globetrotting Girl.
A couple of years ago I did not know what to expect, and went ahead with it anyway. A sort of leap of faith into unknown world of travel blogging and writing. In the words of my acquaintance, "Are you some kind of famous traveler and blogger that you have something to say and write about?" Famous explorer, travel blogger and writer I might not be, however, I definitely have something to say and write about. My perspective and my Truth. After all, I do admire Individuals and Independent Thinkers.
I started travel blogging and writing as a way to fulfill my dreams, interests and passions, and, most importantly, to express myself creatively. In a way, this travel blog provides an excellent opportunity to connect my interest in different cultures and languages, my love for Art, photography, travel, writing and my genuine curiosity about the world into something meaningful and important for myself and every individual genuinely interested in other cultures, languages and travel. An opportunity to connect the world through Art, Beauty, Bliss, Creativity, Love, Nature, Photography, Writing and Travel.
With all my travels across the world it was clear from the beginning that travel was a more spiritual experience for me, a kind of look into myself. Travel is also about experiencing, thinking, blogging, photographing and writing. Exploring the connection between how-tos and whys of traveling. All the most important aspects of travel, at least for me.
Besides funny things I heard during my travels, insightful travels notes I took along the way, this year has also been the year of some of the most meaningful and important places I have experienced and articles I have written so far. With What Inspires me to Travel the World, We are All from Somewhere, What if Some of Us are Just Like Amaru? and Breathe…Steps to the Top of Mount Monadnock, probably, being the most important and relevant.
This year has been incredible for me, for the most part. Across different continents, even more countries, civilizations, cultures and languages. It has not always been easy and perfect, however, it has been the best way to know that I am actually doing and living what I love. There were places where I stayed briefly and the ones where I stayed a little bit longer to explore, recharge and get back to what I love the most: traveling, writing, blogging and experiencing the world. Naturally, some of these places became very important and meaningful to me. Places I call My Home.
I set out to explore the world, discover new and rediscover familiar and unfamiliar places, think, write and take notes and pictures for my blog. And I got even more than I thought, bargained and negotiated for. Somewhere and somehow along the way I discovered, evolved and became myself.
Travel makes it easy to understand that there are distinct worlds, civilizations, cultures and languages. It also makes it easy to comprehend that there are those of us who transcend these civilizations, countries, cultures and dogmas. Just as Amaru, we belong to different worlds at the same time. We lived, studied and worked in quite a few places in the world. More often than not we think and speak several languages and love our native language and country not less, and maybe, even more. We hold legions to Humanity as a Whole, we Respect Equal Rights, we see people United and Honor the Whole World as Our Sacred Home, Our Temple.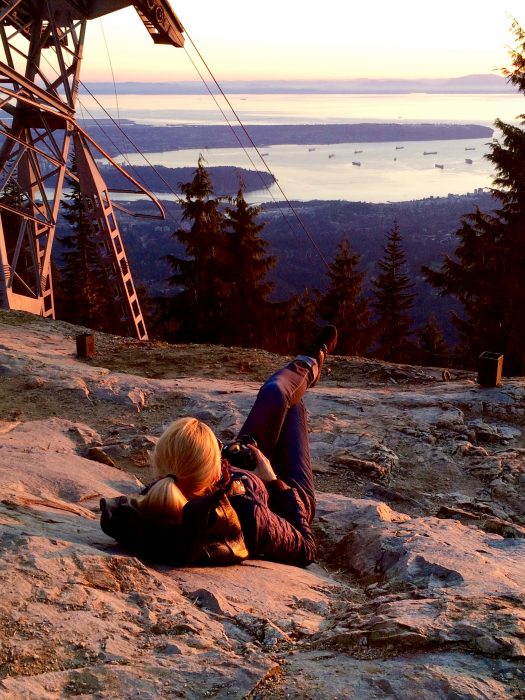 Winging the day ))
Grouse Mountain, Vancouver, BC, Canada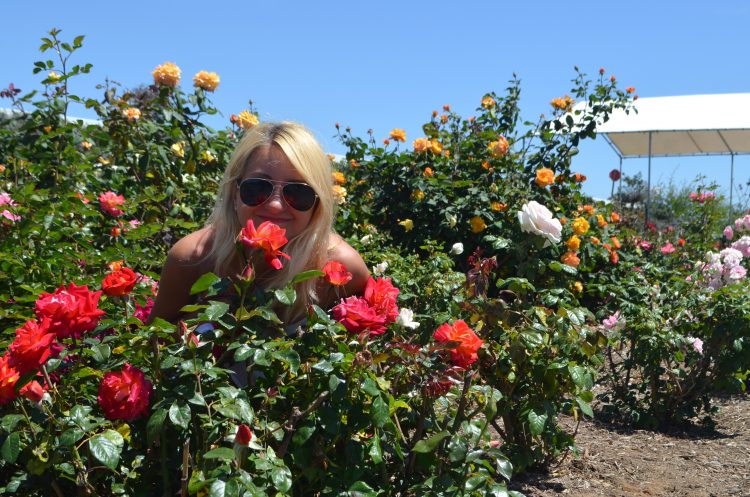 The One…
Blissing among gorgeous flowers in Carlsbad, CA, USA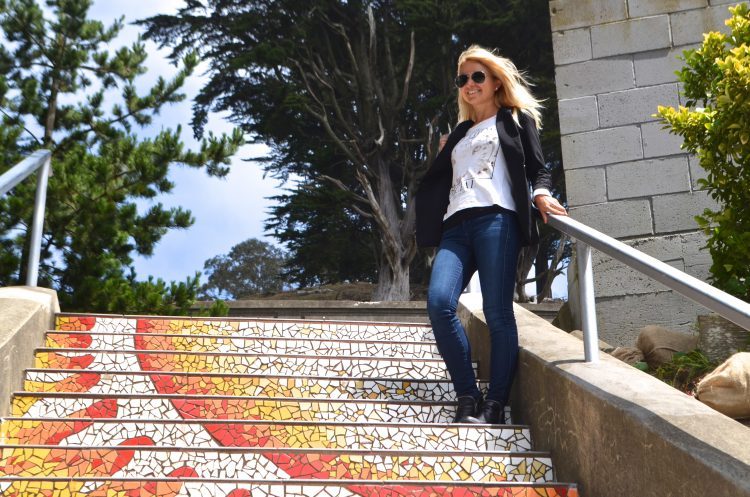 Living on the bright side of life ))  
Mosaic stairs, San Francisco, CA, USA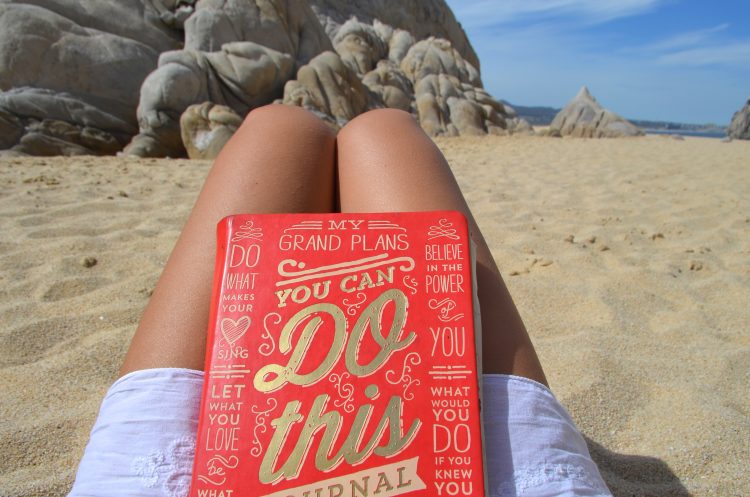 From the Place of Love…
La Playa del Amor, Los Cabos, Mexico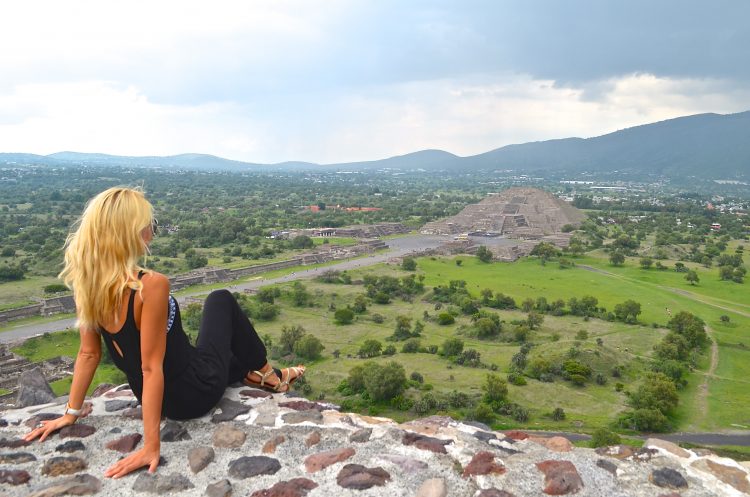 Balance… Temples of the Sun and the Moon
Teotihiacan and the City of Gods, Mexico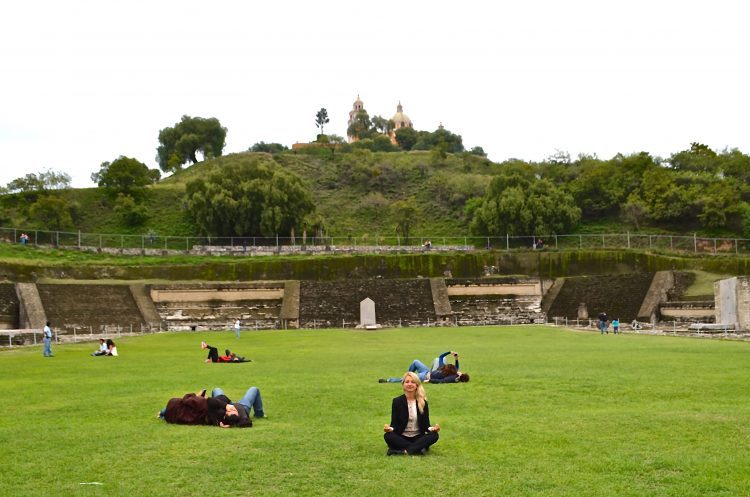 Layers of civilizations and cultures
The Great Pyramid of Cholula and the Largest Pyramid in the World, Mexico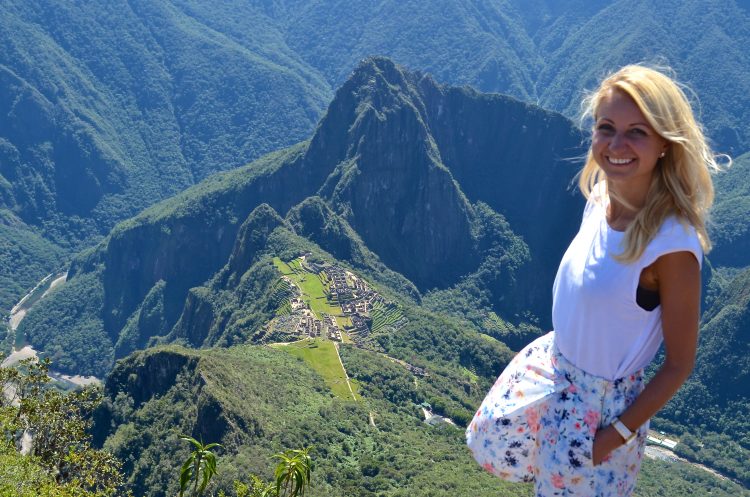 To Grand Dreams coming true…
Sun Civilization and Machu Picchu, Peru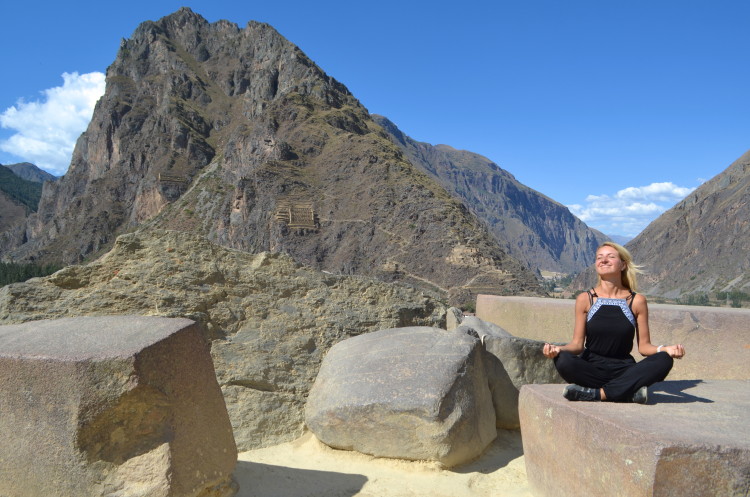 Here and Now… 
Temple of the Sun, Ollantaytambo, Peru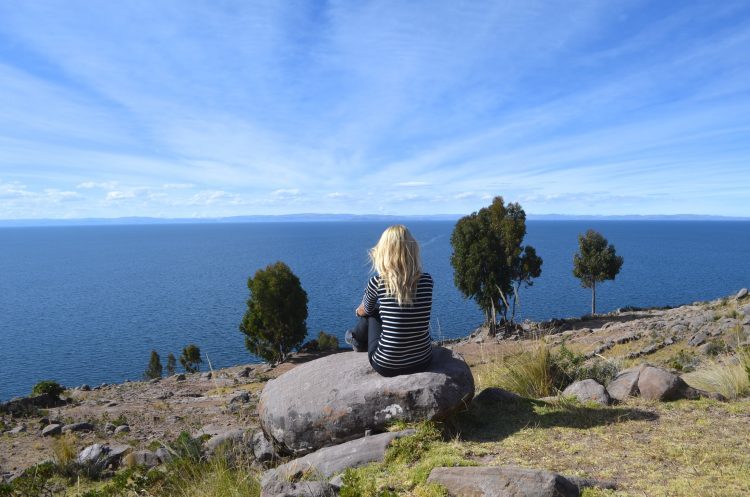 Origin of a New Civilization
Sun Civilization, Lake Titicaca, Peru
Living Amaru Spirit
Pantheon of Gods and Sacred Cerro La Raya, Tucume, Peru
All opinions and experiences are, as always, my own.
Liberty, Peace, Love, Bliss…
Nadia
The post My Travel Blog Anniversary appeared first on Globetrotting Girl

by