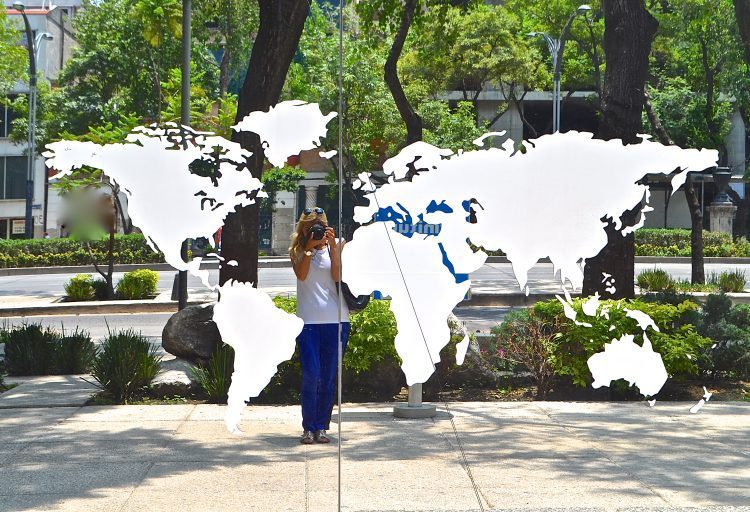 From New York to Vancouver, Whistler to Vancouver Island, Seattle to Portland and Oregon natural wonders. Blissful California coast to gorgeous Baja, cultural Mexico City and Renaissance Puebla, City of the Sun and the Moon Teotihuacan, travels across the country and gorgeous Riviera Maya. Playa del Carmen to capital of Sun Civilization, Majestic Machu Picchu, Sacred Valley, across the country exploring Temples, dunes, lakes, places and learning about Amaru Civilization and Pantheon of Gods in Cerro La Raya. And New York, Connecticut, Acadia National Park, Maine, Mount Monadnock and Europe! This has been truly the year of travels for me.
Travel is nothing less than extraordinary. Venturing to discover an explore new lands, countries, cultures and languages, and marvel at all the incredible, gorgeous and blissful places the world has to offer. However, travel has never been only about travel for me. Travel is about experiencing, thinking, blogging, photographing and writing. It is also a more spiritual experience, a kind of look into myself, exploring the connection between how-tos and whys of traveling. All the most important aspects of travel, at least for me. Besides funny things I heard during my travels and insightful travels notes I took along the way, this year has also been the year of some of the most meaningful and important places I have experienced and articles I have written so far.
The Year of Travels:
Musings on My Travel Blogging Journey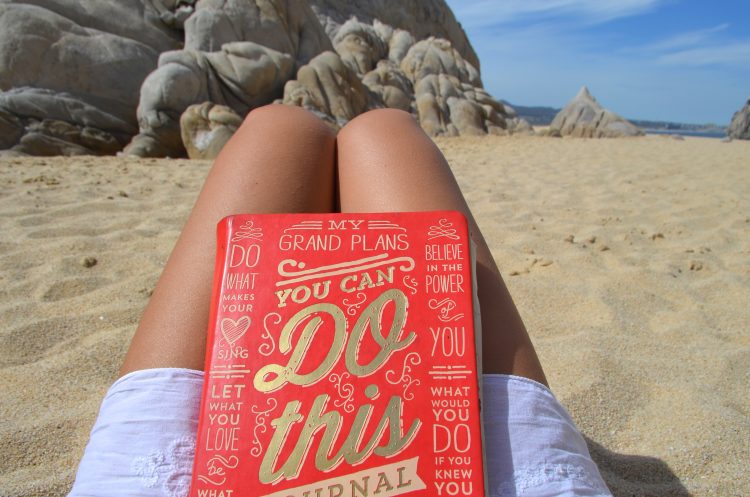 I have a few questions for creative professionals who live what they love. How did you start it? How did you know it was for you? Were you able to maintain your Independence and Integrity? And how did it become your main and worthy source of income?
I started travel blogging and writing as a way to fulfill my dreams, interests and passions, and, most importantly, to express myself creatively. In a way, this travel blog provides an excellent opportunity to connect my interest in different cultures and languages, my love for Art, photography, travel, writing and my genuine curiosity about the world into something meaningful and important for myself and every individual genuinely interested in other cultures, languages and travel. An opportunity to connect the world through Art, Beauty, Bliss, Creativity, Love, Nature, Photography, Writing and Travel.
From the very first moment I started reading travel blogs, I was drawn to undeniably unique side of it and the Art of storytelling. Reading travel blogs provides an important source of inspiration and insightful travel information, gives a glimpse into diverse world of ours, introduces me to places I have never been before and sometimes lets me experience the world and my favorite and familiar places from a different perspective.
From being an important source of inspiration, valuable and insightful information, the most interesting and unique perspective on the world and life to personal and unique style of writing, these are some of the reasons why I support travel blogs. Having said that, travel blogging is a journey, worthy only if you really love it. At least I think so personally. While there are travel blogs that manage to get noticed, have thousands/millions of supporters and monetize their blogs within their first or second year of blogging, I wish it were that easy for all of us.
What Inspires Me to Travel the World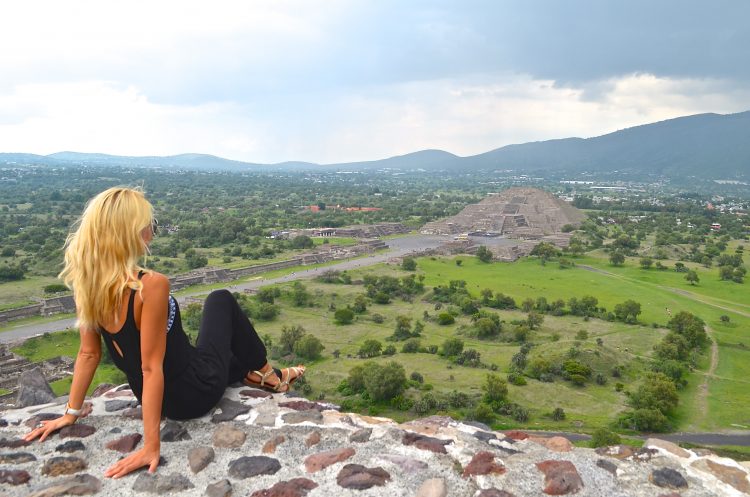 Besides the Moon, there is also the Sun. Besides the Sun, there is also the Moon, and the whole Divine Universe for us to acknowledge. Wise are the ones who believe in all.
Teotihuacan with Temples of the Sun and the Moon stands out from all the places I visited during my travels. Besides the belief that this is the City of Gods where the Sun, the Moon, the Universe and the Gods were created, this is one of the most remarkable, important and influential civilizations of its time. It greatly distinguished from others for being so much ahead of its time, its uniqueness, mysterious and advanced culture. No wonder the Grand Temples of Teotihuacan are in accordance with celestial movements, significance and balance. It predated Aztecs and Maya by centuries, was very respected by them, considered as a Sacred Place, and one of the reasons it is greatly preserved through the centuries.
While I was at the top of the Pyramid of the Sun overlooking the Pyramid of the Moon and the whole ancient city with a little glimpse of this mysterious civilization, and at the base of the Great Pyramid of Cholula where layers of different centuries, civilizations and belief systems are so evident, I couldn't help but think of everything and everyone who helped me in some way or another to be here. All those meaningful for me encounters that layer after layer build me up and all those altruistic, philanthropic, intelligent and talented people who inspired me along the way. I could't help but think of everything and everyone who inspires me to travel the world, understand the importance of Balance, Love and Spirituality as the most essential components of being, breathing and living and follow my own path. Everything and everyone who inspires me to be AUTHENTIC ME.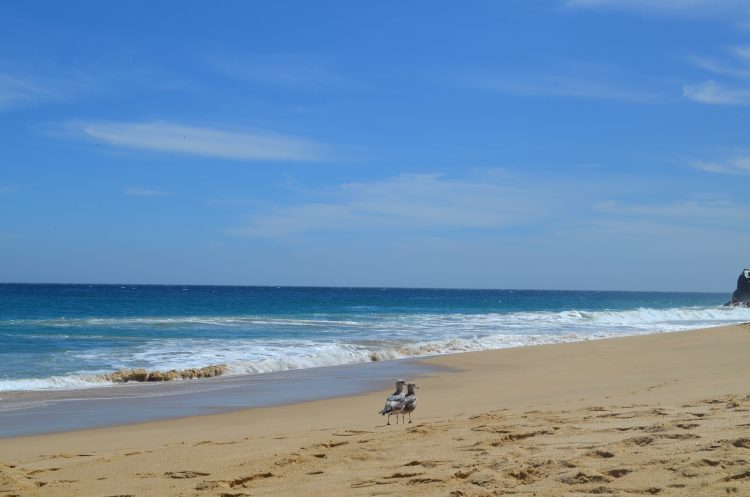 It seems like it's been awhile since I opened a blank page and poured my heart and soul, my emotions and feelings, and dedicated something meaningful and important to something I love so much. To travel that it is.
I am writing this in, probably, one of the most romantic and gorgeous places in the world: Medano Beach Cabo, or more specifically La Playa del Amor in Cabo San Lucas. With all my travels along Pacific coast it seemed to be an appropriate place to end my Pacific journey, and at the same time to start another one, just as important and meaningful as the previous one, and to start it with Love.
The whole Arch and Medano Beach Cabo area is an incredible place to experience, with many amazing points of interest. After boating around it and experiencing beauty of nature from far, I embarked on la Playa del Amor. A few steps in, I looked around. The place looked and was absolutely gorgeous, and with every step I liked it even more. Since it was way too crowded for me here (and no wonder why!), I took a few pictures and decided to explore the rest of the territory. What else is here besides first appearances, impressions and names?
As I was walking to the center and approaching the other side, I noticed that it was almost empty. May be, it was due to superstitions, the name and all, or may be due to other personal reasons. Who knows? After all, it was just as gorgeous… And I wondered what if it had another name altogether, would it make a difference? In a true spirit of explorer, I was approaching the center from where I could clearly see them both, Love and Separation: so gorgeous and so meaningful at the same time. Having experienced both, and feeling no need to pretend and be anything other than myself, I crossed to the Pacific Ocean and walked along the coastline.
It seemed I had the whole place to myself with plenty of space, liberty and privacy to be my cheerfully playful self. And I thought: La Playa de la Libertad, as I was playing among serene ocean, sunny sky and blissfully laughing content with my newfound freedom and privacy. With only a few solo travelers, love birds, and a few brave enough couples encountered along the way, I returned to the center clearly distinct by natural formations. I did not take any photos, choosing to be fully there, immersing myself in writing and admiring nature around me: gorgeous, bright and natural colors of the land and sunny sky, graceful birds flying above me, the wind gently caressing surroundings with its warmth and serene sounds of the ocean and sea waves, forming a perfect union of a blissful paradise.
As I was making my way from the center to Playa del Amor, I noticed that the crowd was gone, and now it truly felt like my kind of place: natural, serene, private, blissful and absolutely gorgeous. Inside and out.
I do not know what makes us fall in love, and why some places become more important and meaningful than others. Whatever it is, it is the ability to authentically feel and being able to see past first impressions, appearances and labels what matters the most and makes all the difference. Being able to feel authentic essence of the place, its Heart and Soul, and appreciate it for what it truly is… a Genuine Diamond.
One Afternoon Walk Along Cape Cod's Coastline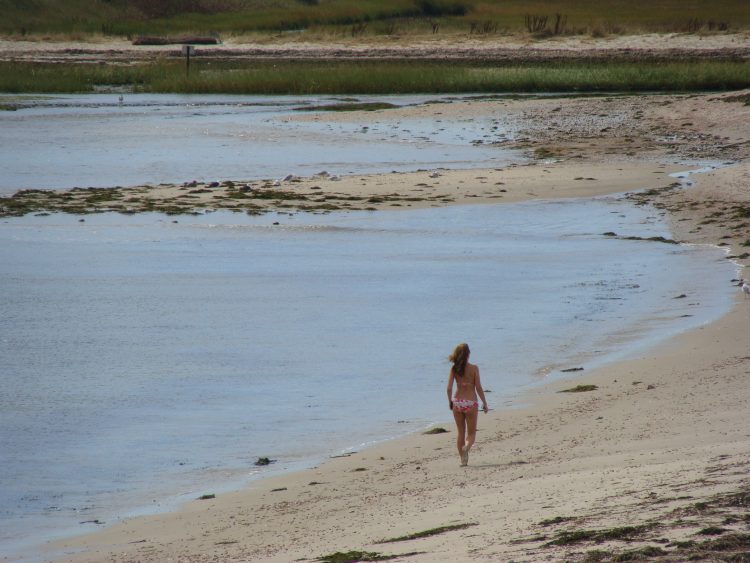 This was the first sunny September day during my travels in Cape Cod, and this was about the first time I started thinking about travel blogging, or at least something related to it. After a few days of enjoying a much deserved vacation together with my family, a gorgeous and sunny day was a great opportunity for one afternoon walk along the coastline.
As I was walking along Cape Cod's coastline, I was thinking about all my studies, travels, interests, and everything that was very significant to me. I just returned from Europe after my travels in Tuscany and Belarus with many meaningful experiences, encounters, conversations, memories and photos.
Traveling in Italy has been such an amazing experience for me: besides exploring Tuscany and its particular regional diversity, culture, cuisine and traditions, meeting and speaking with expats and new Italians let me experience Italy a little bit differently, through their stories.
Since I was interested in the topic of new Italians, I would start speaking with them wherever I went, and very soon I realized how multicultural Siena actually is and how many entrepreneurs are foreign-born. After a few conversations the question "Are you a journalist?" ("Sei una giornalista"?) started to make me smile.
From the whole experience, talking with children and young adults who grew up in Italy and consider themselves Italians, or new Italians how they are often called, was the most interesting for me. While asking them exactly the same questions I asked adults, I noticed how their answers were slightly or completely different. Living between different worlds of their parents and their Italian or international friends and education, they had to balance different cultures, traditions, languages and sometimes even different names. Not only they were natural interpreters of the languages, they were also becoming cultural interpreters and promoting understanding between different cultures. As someone who had to balance even more than that, I could relate to their stories, and realized even more how travels, cultures and languages have influenced and enriched my life also.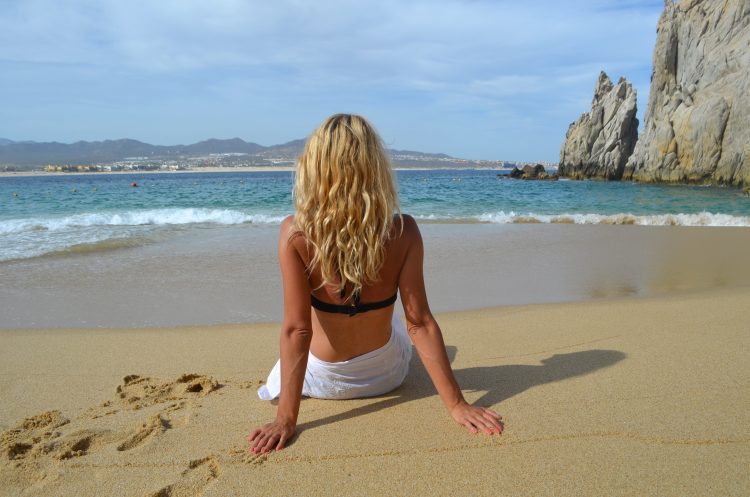 I am the Sky and the Earth,
the Moon and the Sun,
the Ocean and the Desert,
the Mountains and the Valley.
I am all of the places I have been to
and all of the cities I love.
I am all of the languages I speak to you;
Dance, Music and Art…
I am part of everything, because I LOVE.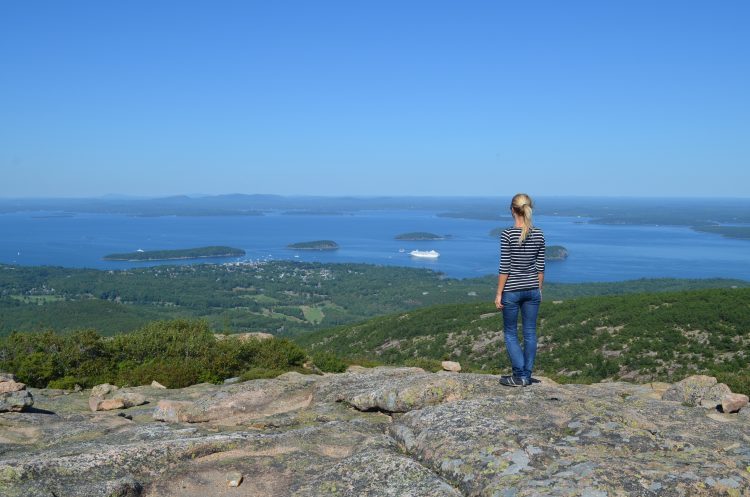 "Where you from?" This question was asked while I was talking with a charming and lovely couple about hiking trails in Acadia National Park in Maine. Since I have been calling the whole world My Home and my last point of reference is still Connecticut, this is what I said. "And before that? You have an accent". Since it seemed quite neutral to me, asked out of curiosity rather than anything else, I replied, Belarus. And then the famous and talented Belarusian tennis player and champion came up in the conversation.
And I wondered, should I have asked the same question also. "And before that, where are you from?"
I never think of my accent, unless someone asks me about it in a conversation like this. Neither I think of it as a weakness, on the contrary, I think of it as a strength. The strength of acknowledging and honoring every part of who I am and every part of my identity. Besides that, I actually like that I can read and write and communicate in Russian, Belarusian, English and Italian. Accent or not. It is definitely a great advantage, especially during my travels, doing research, communicating with others and being a writer and travel blogger. And I am really glad that I was never aware of the perception that it is not possible to be multilingual and multicultural. To me it is natural just like breathing.
Breathe… Steps to the Top of Mount Monadnock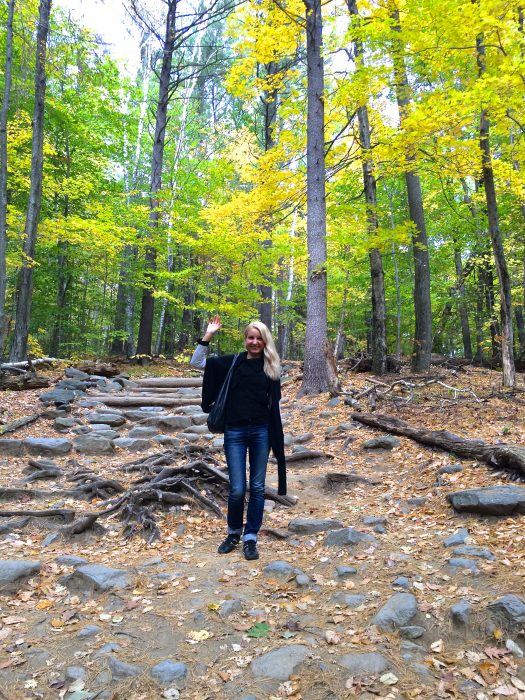 "Why are you here?" This was the question I heard once I approached Mount Monadnock State Park. Confused at first, since this is not the way I approach nature and mountains, and separate words like "Cardio" or "Nature" seem a strange concept to me said separately in a park, and in life in general. So I replied "Both", meaning "All", and everything that this experience means to me.
Not all mountains are the same, and each of them is unique in its own way. Some are easy to climb, while others it is a few minute ride in the car, and I am already at the top of the tallest peak of the US Atlantic coast, and some turn out to be incredible experiences worthy of celebration. From having a great connection with Grouse Mountain in Vancouver, Grand Dreams Coming True in Machu Picchu, living Amaru Spirit in Cerro LaRaya, Tucume and thinking of accents, languages and multicultural identity at Cadillac Mountain in Acadia National Park, Maine.
There is something magically unique about their atmosphere, energy and wisdom. Whatever it is, the mountains bring out the Greatest in you. Me. Us. At least the real mountains do, anyway.
While standing at the top of the mountain, I thought of how nature puts it into perspective. Everyone has equal opportunities to climb the mountain, everything is real, and what makes each of us stand out are our abilities, character, talent and personal strength to get to the very top. It is how authentic and real I am in the mountains it is how authentic I really am. The same is for each of us. Mountains actually feel it.
While there were quite a few people hiking the regular trails, with a comforting thought that there are people like me, who dare to challenge the weather and be unique selves, the closer I was getting to the top, the fewer people I met. And today I had the whole Mountain to myself. Tete-a-tete. Heart to Heart. Spirit to Spirit. Singing Symphony of nature, duet of minds, symphony of the Universe:
I am in a Temple,
I am here and now,
Heart to Heart…
Breathe…
I made it, 
We made it,
To the top…
Travel, Celebrating and Independent Thinking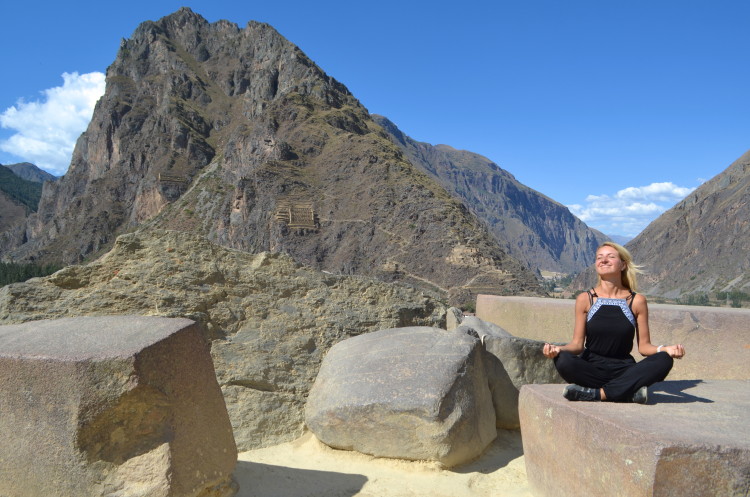 I know who a True Lion is by Independence of his or her thoughts
For me, travel is all about the connection of whys and hows of travels. What exactly makes us discover the world? And yearn for deeper connection and spiritual experiences of understanding places and people, immersing in other countries, cultures and languages? This is one of many reasons why I travel. And one of many reasons why education and travel are so important. At least I think so personally.
Besides the most evident factors, like being myself, Autonomy and Liberty to travel the way I want to, what comes from education and travel, are Reasoning, Questioning and Independent Thinking.
I might not be the smartest, friendliest and the most lovey-dovey traveler and blogger out there: I do not speak German, don't have millions of supporters, dollars, and was not the first one to crack the grey scheme. However, I observe, and think, and learn a lot from my travels. These places actually become meaningful and important to me, and it is so much better experiencing them on my own.
Would any of these places become meaningful to me without my personal experiences? Probably, not.
So Today I am celebrating all those blissful, gorgeous, meaningful and important places I have experienced this year. And all those places where Education, Travel, Questioning and Reasoning are Independent Thinking in itself.
Connecticut, Mark Twain, Travel and Extraordinary Connection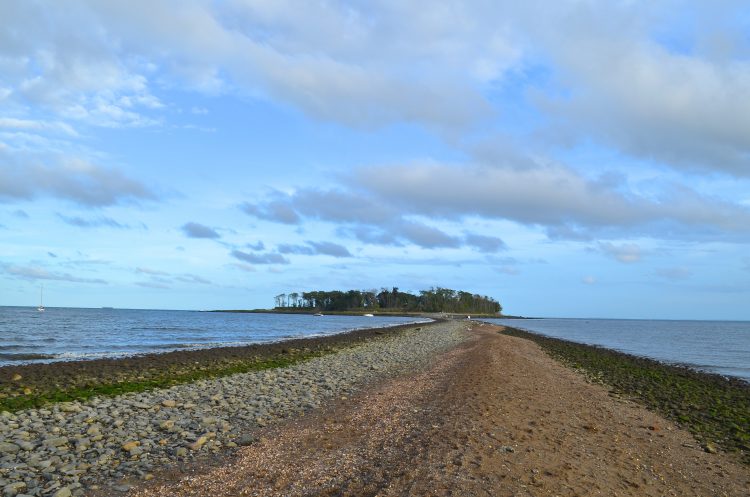 – How are you even an island? – I am not, there is always a way for those who see it 
Travel is nothing less than extraordinary. Venturing to discover and explore new lands, countries, cultures and languages, and marvel at all the incredible places and things the world has to offer. However, what travel makes me realize even more that it is nothing less than extraordinary even at Home.
After all my travels in Europe a couple of years ago there I was rediscovering Connecticut again. Besides its gorgeous nature, one of the best Universities in the country and in the world, charming historic towns and a few of my favorite places, the state of Connecticut is quite remarkable for its literary spirit and talent also.
With all his travels across Atlantic and Europe, Mark Twain could be easily considered a pioneer of travel blogging. Supported by a Californian newspaper, the young author ventures out to observe and explore the world and immerses as a talented writer. His letters for the Daily Alta California, of San Francisco, and portions of his letters written for the New York Tribune and the New York Herald become a literary masterpiece which could be considered the first book of travel blogging. His witful commentary, travel notes and writing express full range of human emotions of the places he visits along the way. From sarcasm, irony, humor to insightful information and observations noticeable only to a curious and impartial eye.
Although from humble beginnings, his writing executes the presence of Nobility that strangely enough doesn't come from origin, titles and fortune, but rather immerses from his mind, character, heart and soul, expressed and felt in every word of his writing.
It is during this trip that young Samuel Clemens falls in love with the love of his life, partner and his future wife, Olivia. Travel notes and letters from his travels across Atlantic, Europe and Mediterranean become so popular with readers that these newspaper reports turn into his first book and bestseller, The Innocents Abroad. Mark Twain lives and writes from the connection of his mind, heart and soul, and in return his book, talent, travels and the world launch his prolific and successful literary career. Extraordinary, indeed.
What if some of us are just like Amaru?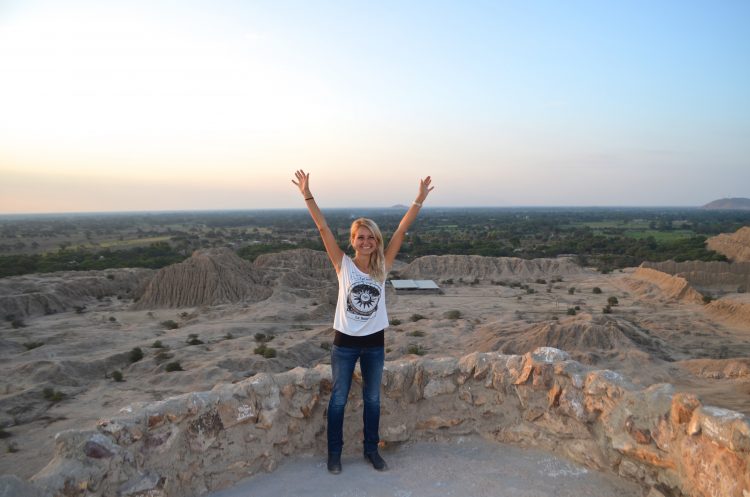 "It is not that easy", I am told. "Tourists/Foreigners usually take tours for this one, it is not that expensive". "I know", I say "It is not about money, sometimes it is about experience". This is how I begin my travel to Tucume in Peru.
After a little bit of research, a few talks, suggestions, negotiations, a few jokes about my safety belt request (successfully!), a taxi, a collectivo and a motor taxi, I was taking my first steps on the archaeological site of Tucume.
What was it about this place? Why was I here? And I look around.
Sacred Mountain Cerro La Raya is the geographic center of the area, it is also regarded as protector of people, place of magic and great power. It is not a surprise, that this is where people came to find their answers. Ancient Peruvians had different Gods associated with the Earth, the Sky, the Sea, the Stars, the Mountains, etc. with Pantheon of the Gods comprising Underword, Our World and the Upper World. Each was represented by an animal: bird, feline and serpent, with the same importance and hierarchy. All of these worlds could be described in one way, as the figure of the mythical Amaru: a fantastic serpent that could fly and had feline features.
As I was writing this article here, in the USA, I remembered a talk I had not long ago. It all started with the same: where you are from to the person deciding to guess, naming all neighboring countries. Russia, Ukraine and Poland, since I was told that this is how my accent sounds like. Not having guessed, I said "Belarus". And I heard a brilliant reply, "Well, you are Russian". "What makes me Russian?" I asked. "You obviously speak Russian, right?". "Yes, I do, but I also speak English and Italian, does it make me American and Italian at the same time?" "Where you born here?" – "No, but I was not born in Russia either".
As amused as I was, I started thinking about it. Does knowledge of languages, cultures and literature actually make us a little bit part that country and culture? Do we start to relate to that culture in a personal way? Do we actually start to consider it our own?
During my recent travels across Canada, Mexico, Peru and USA some people thought I was American or Australian, others that German. And Spanish, Italian, Norwegian, Swiss, etc., you name it. Sometimes even the unlikeliest nationalities came up, which made me wonder. Yes, sometimes my hair is lighter, my tan is darker, my clothes are dressier, and there are even days when my accent is stronger or becomes a mixture of all the languages I know. And does any of this matter?
Travel makes it easy to understand that there are distinct worlds, civilizations, cultures and languages. It also makes it easy to comprehend that there are those of us who transcend these civilizations, countries, cultures and dogmas. Just as Amaru, we belong to different worlds at the same time. We lived, studied and worked in quite a few places in the world. More often than not we think and speak several languagesand love our native language and country not less, and maybe, even more. We hold legions to Humanity as a whole, we respect and honor Global Human Rights, we see people united and we call many places My Home.
What if some of us are just like Amaru?
To Travel is to Grand Dreams Coming True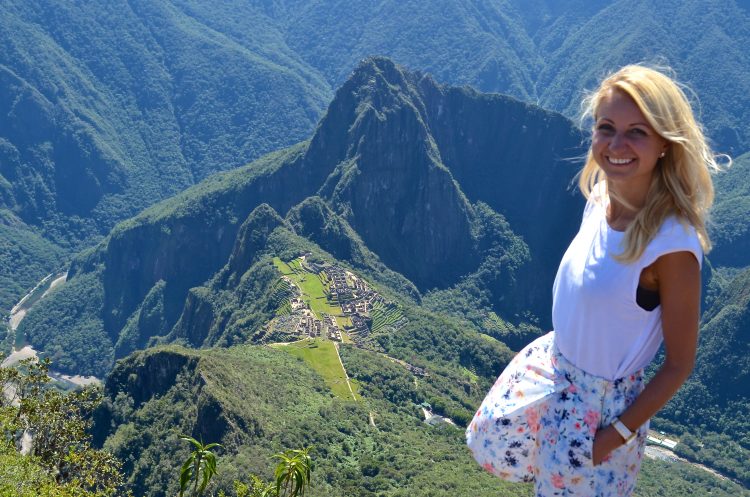 Oh, Sun, what are you?
The warmth, the breath, and Love…
And Life itself.
I think I started writing this post from the very first moment I experienced Machu Picchu with one of the great female travelers and a natural smiley sunshine. She was the one who introduced me and guided me through majesty of Machu Picchu and great wonders of sunny Inca Civilization; with her positive attitude, witty commentary, unique charm and stories, it seemed the perfect place to be. And I am very grateful for it.
Ever since then, Machu Picchu was one of the places I for sure wanted to experience on my own, and it became one of My Grand Dreams! And today is the day of one of my Grand dreams coming true, and it feels incredible, amazing and absolutely surreal. Bliss is…
I am writing this after hiking to the top of Machu Picchu mountain, while breathing fresh air of its surroundings, marveling at remarkable culture of Sun Civilization and it's absolutely gorgeous and colorful nature. Overwhelmed by the whole experience, so many thoughts and stream of consciousness coming from my heart and soul, I start writing a few sentences trying to make sense of it all. After a few minutes I put down my pen, look around me, and then I realize that this particular experience has always been very private for me. A very personal and spiritual experience, a kind of look into myself. More than anything it is a spiritual connection with the Universe: a candid talk Heart to Heart, Soul to Soul, Civilization to Civilization. Equal to Equal.
This is My Year of Travels. Over to you. Which of these articles have resonated with you the most? How has this year been for you? Share your experiences, stories and articles in the comments.
All opinions and experiences are, as always, my own.
Liberty, Peace, Love, Bliss…
Nadia
The post The Year of Travels appeared first on Globetrotting Girl

by