What does it mean to be a travel blogger today? Am I a travel blogger, anti-travel blogger or someone whose travel experiences align with personal values, talents and life purpose?
Is there even one definition of it all?
Is travel even about me, my outfits and looks? Is it about the place itself and its sights? Or is it a little bit of both, and most importantly, our common interactions, experiences and connection?
Equally and mutually exchanging energies and thoughts… Isn't it when it actually becomes meaningful and important?! The most essential ingredient of a true relationship?
And why do I even think of it?
I have recently read an article "The Rise of the Anti-Travel Blogger and What to Expect" by Nikki Vargas, which resonated with me on so many levels, and it did make me question and think of so many things.
What is success? Can it even be defined by the number of followers, supporters, fame and fortune? Or is it more about what kind of impact it has on others?
Especially nowadays, when it is common to receive emails, offers and messages about "how to buy your way to stardom". Do I really want to be that travel blogger whose introduction starts with "she has … million followers/supporters" or the One who actually inspires change… whose blogging, writing, photography and articles, just like this one, make people think and wonder, and, may be, even question their own beliefs? The blogger who shakes to the core the idea, notion and concept of authenticity and equality? Who brings to light the most important and meaningful global and social issues that actually deserve our attention? And who can inspire the change so big that it can even build a bridge across the oceans?
Can I do all of this and still stay true to myself? Can I redefine it in my own way?
So what is at the top of Mount Everest for me? I am still to find out…
I am not really sure what exactly I was expecting at the top of Machu Picchu, and if I had any expectations whatsoever. One thing is for sure though, I was there as me. And every top of the mountain across the world. Let it be jeansing and winging Grouse Mountain (let me tell you, it is not that easy lol), wearing flowery shorts climbing dreams-come-true Machu Picchu, living Amaru spirit at the top of Cerro la Raya, celebrating multilingualism and a multicultural identity in Acadia and singing my heart out with Vysotskiy all the way to the top of Mount Monadnock.
All as me. Also, it is true for every place in between.
And this is what I want… I want to continue to travel, experience the world and celebrate nature, humanity, divinity, authenticity, and feelings, and emotions every step of the way and every step of my travel blogging journey. All as Authentic Me.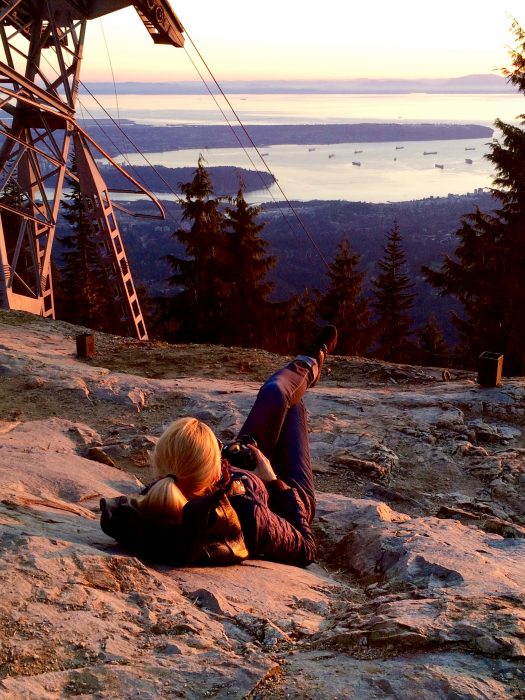 Grouse Mountain, Vancouver, Canada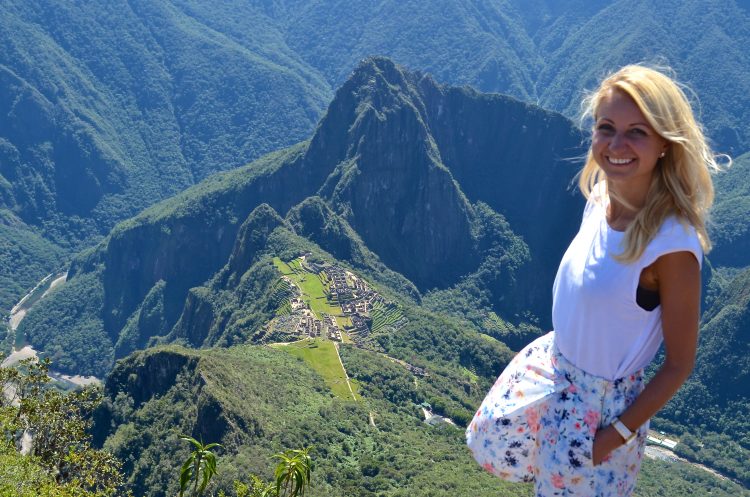 Machu Picchu, Peru
Living Amaru Spirit, Cerro La Raya, Tucume, Peru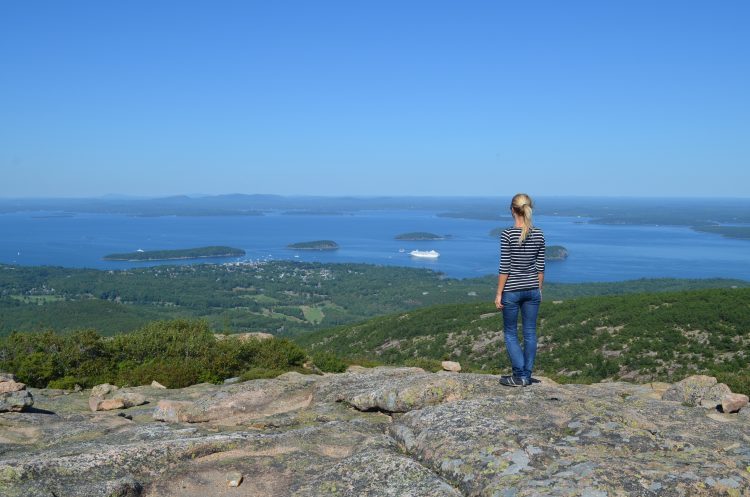 Acadia National Park, Maine, USA
What Does It Mean To be a Travel Blogger Today?
I am not here to define it for anyone, but myself… And isn't it what true Liberty is all about?!
So how do I do it?
By speaking my mind, by pouring my heart and soul, capturing the feeling of the moment and sometimes even singing… Singing symphony of nature, duet of minds and Symphony of the Universe…
Also, I like writing travel notes about important and relevant moments, random and funny conversations, which resonate with me the most, interesting interactions and thought-provoking ideas I have during travels. My Instagram and pictures are not perfect, and neither I want them to be. I stay away from filters, occasionally brightening a photo, (definitely a long way from my first posts), preferring to go for the authenticity and my feeling of the moment. I like their "imperfections and flaws", sometimes in the most uncompromising ways, and it definitely adds a human aspect to it all. And there is for sure a lot of courage and integrity in staying true to yourself, speaking your mind, putting your thoughts and experiences out there, not caring much or that much about appearances and being acknowledged for something other than looks.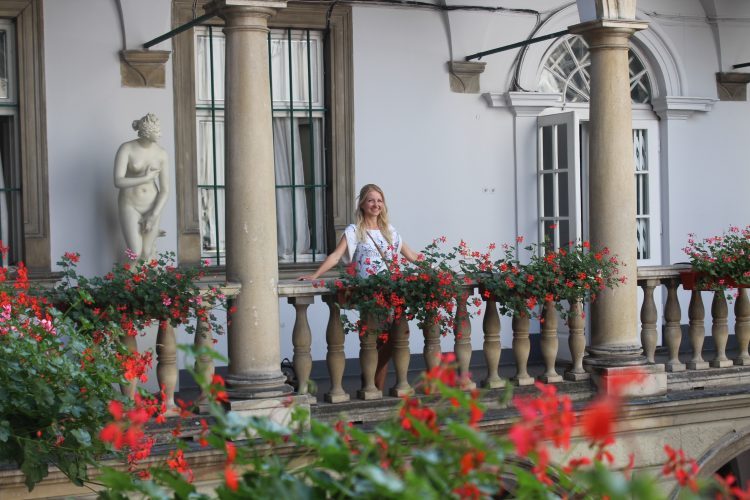 Italian Courtyard, Lviv, or City of Lions, Ukraine
So What Does It Mean To be a Travel Blogger Today? What do you think?
All opinions and experiences are, as always, my own. 
Liberty, Peace, Love, Bliss…
Nadia
The post What Does It Mean To Be a Travel Blogger Today? appeared first on Globetrotting Girl

by