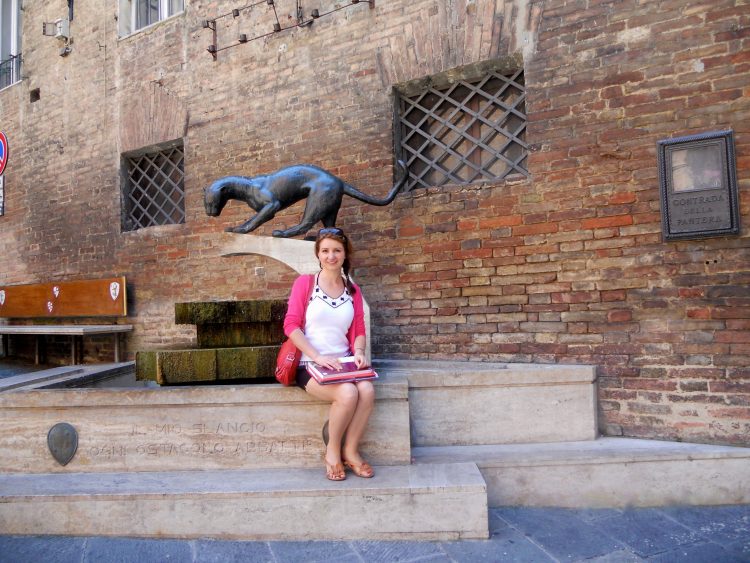 Today is one of the days when a chance encounter prompted me to write the article I've been thinking of writing for a while. I was asked in a bookstore while I was picking a few books to read, looking for ideas for future articles and writing at the same time (multitasking), if I was doing anything interesting at the moment. I said something like not really, just writing. And then it occurred to me how interesting it actually is. How many people do I personally know or heard of who can read books and write in their third language and have an advanced degree in their fourth language? Not many, and interestingly enough, all of them are Europeans ))
Advantages of knowing foreign languages:
Reading books in their original language
This is one of the most rewarding experiences, advantages and accomplishments of knowing a foreign language, at least for me. Reading great world literary masterpieces in their original language is beyond amazing. Really! Literary masterprices of Belarusian writers: People on the Swamp by Ivan Melezh and poetry of Yanka Kupala and Yakub Kolas; War and Peace by Leo Tolstoy and poetry of Mikhail Lermontov and Aleksandr Pushkin; Gone with the Wind by Margaret Mitchell and Pride and Prejudice by Jane Austen; Orlando Furioso by Ludovico Ariosto and I Promessi Sposi by Alessandro Manzoni. As someone who was able to read all of these books and then some more in their original language, I can definitely say that there is a big difference between original language and translation, and it is definitely not the same.
Listening to world music
Music is an important part of any culture, just as its literature and language. Besides listening to favorite tunes, being able to understand the lyrics and sing along makes it even more special. I think my most memorable travel experiences have something to do with music: whether it is caroling in Rockefeller Center in NYC, singing along at Boyzone concert in Dublin, Antonello Venditti in Rome or Andrea Bocelli and Staind in the USA.
Communicating with locals and other travelers 
Travel becomes a more rewarding experience once I actually have a chance to communicate with locals and find out their perspective and outlook on the city, country and life in general. One of the most memorable experiences during my travels in Italy was the opportunity to talk with many people about their immigrant experience and life in Italy for my graduate project. And I definitely had an incredible opportunity to see Italy (Rome, Milan and mostly Siena) a little bit differently: through their stories and realities. Also, one of the most amazing chance encounters for me was meeting an American girl traveling solo in Europe as part of the Leadership program at her University. I will never forget how surprised I was by her courage, personal strengths and abilities, and I think this is what a true leader is: someone who inspires and leads by his/her own personal authentic example.
Overall, meaningful encounters like these make travel even more special: meeting locals and fellow travelers around the world and being able to speak with them in their original languages is one true accomplishment.
Having an in-depth knowledge of a country, culture and the world
I think when I visited a few European countries in about a week, I decided to shift my attention from counting countries and cities to a more in-depth knowledge and my actual experiences there. Although I did visit a few new countries during my travels, in no way my experiences there are comparable to those of Italy, USA, Belarus and Russia. Moreover, knowledge and study of Art, Culture, Language, Literature and History of other cultures and countries, especially in their original language, gives more of an in-depth perception of the world and makes me truly a global citizen. This is when travel becomes more about meaningful quality experiences over numbers.
Showing appreciation and respect
As someone who is in love with Italy, its culture and my favorite Italian cities, learning its language and literature was the next step of showing my love, appreciation and respect to the country that has loved me mutually all these years and will always be for me a place of many meaningful memories and overall positive experiences. Even knowing a few words in another language shows my effort, appreciation and respect to the country I am visiting and the world in general.
Knowing several languages… I must be in love with the world! ))
What foreign languages do you know? And what other advantages of knowing foreign languages would you like to add?
All opinions and experiences are, as always, my own.
Liberty, Peace, Love, Bliss…
Nadia
The post Advantages of knowing foreign languages appeared first on Globetrotting Girl

by