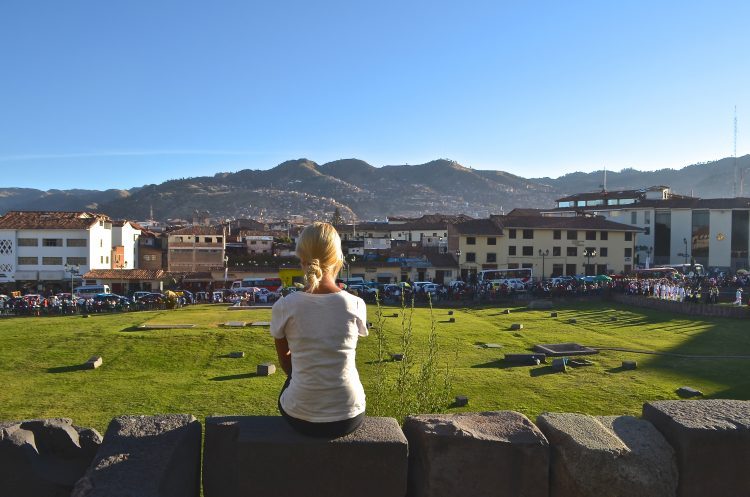 Peru as a country is very rich in history, diverse civilizations, interesting cultures, absolutely gorgeous nature and many amazing places to visit and experience. In a month of my travels in Peru I experienced its various civilizations and cultures in all their beauty and diversity.
From celebrating the Sun during Inti Raymi (Sun Festival) in Cusco, exploring Inca archaeological sites in Sacred Valley, achieving my Grand Dreams in Machu Picchu, discovering the origin of Sun Civilization in Lake Titicaca, visiting Arequipa, the second largest city in Peru, being mesmerized by gorgeous nature and Condors, national birds, in Colca Canyon, sand boarding in Huacachina, exploring Lima Civilization and Lima, quite modern and cultural capital of Peru, visiting Trujillo, the first city in Peru to gain Independence, being amazed by Chimu civilization in Chan-Chan, finding my answers and learning about Pantheon of Gods and Amaru in Tucume, talking about Wisdom and Greatness to Millennium Tree in Sacred Forest Pomac and honoring Human Rights in Tumbes and Lima, Peru.
Visiting Peru for the first time can be a little bit overwhelming for a Westener traveling in this part of the world for the first time. Especially a female. And as a developing country, there are some places that should be avoided by travelers (more about reasons why in this article and comments here; and if you support me on Instagram @Globetrotting_Girl, you know what I am referring to, and how the cat heeled me )) ). Because I believe in positive and blissful travel experiences, here are a few better experiences and places in Peru, from Cusco to Lima.
Better Experiences and Places in Peru:
Lake Titicaca
Just as the Mediterranean Sea is considered the cradle of Europe, North Africa and Middle East, so is Lake Titicaca in Peru is considered by the Incas "The Origin of Mankind" and the origin of new Civilization. Located between Bolivia and Peru (I traveled there from Puno, Peru), this is one of the most important, meaningful and sacred places for Sun civilization. After all, this is where the world was created by the God Viracocha. And then the Sun, and people, and a whole new Universe. Besides its remarkable high altitude, there are 41 islands on the lake: Uros Islands (or the Floating Islands) and Taquile Island, remarkable for their interesting culture and gorgeously colorful nature.
Uros Islands, inhibited by the Uros people, are made of Totora reeds, which are also used for huts, boats, furniture and food. This is a developed network of islands with a hotel, school, post office and even electricity. Taquile Island is one of the natural islands in Titicaca Lake, also remarkable for its culture and colorful nature. Residents of the island, or Taquileños, speak Quechua and are known for their elaborated woven textiles with symbolic patterns and strong colors that reflect Andean customs and beliefs. Interestingly enough, knitting is exclusively performed by males, while women exclusively make yarn and weave. These textiles are regarded among the highest-quality items in Peru and are honored as Masterpieces of Heritage of Humanity by UNESCO. Another distinct feature of the island are arches which distinguish regions of the island, and each with its own particular adornment.
And did I mention nature?! It is absolutely this Vivid and Gorgeous!
Cusco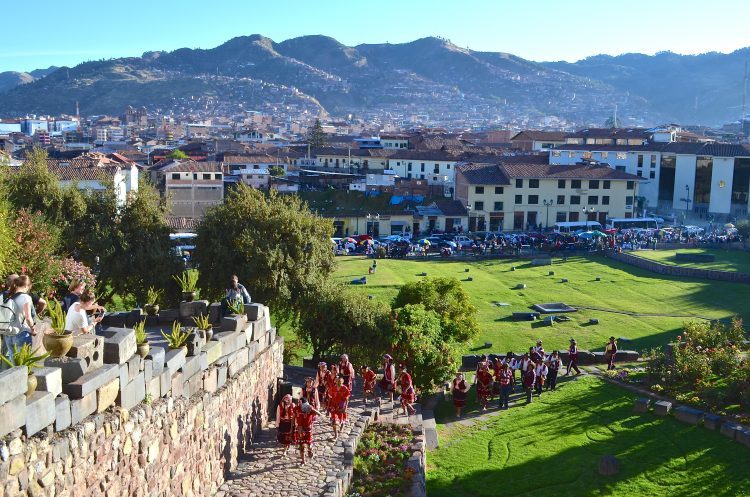 According to the legend, the city of Cusco was founded by the first Inca Imperator, Marco Capac, and it was the capital of Sun Civilization ever since. Its importance is also reflected in the name of the city, Qosqo meaning navel or bellybutton in Quechua, or the center of it all. And for many travelers, Peru experiences start from here.
Cusco in June is a remarkable experience with weeks of festivities which culminate on Inti Raymi. The Inti Raymi (Festival of the Sun) was a ceremony of the Inca Empire in honor of the God Enti: to celebrate the Sun and all the Prosperity, Abundance and Generosity it is associated with. Nowadays it is a magnificent cultural festival which celebrates and respects its remarkable heritage, culture and traditions.
Qorikancha, Intiwasa or Temple of the Sun is the most important and prominent Temple dedicated to the Sun God and the holiest place in the whole Inca Civilization. It is also the site of Saint Dominic church, and the place where both belief systems unite and complement one another. No wonder why rituals of Inti Raymi festival begin here, continue in Plaza des Armes (Main Plaza) and culminate at Sacsayhuaman, an ancient Inca fortress. The final part of the celebration is the most impressive and elaborate, with its reenactment of ancient Inca rituals (more humane modern version of it, where everyone is alive and healthy), colorful costumes, festive music and royal procession in the surroundings of the hills overlooking Cusco, capital of Inca civilization.
Sacred Valley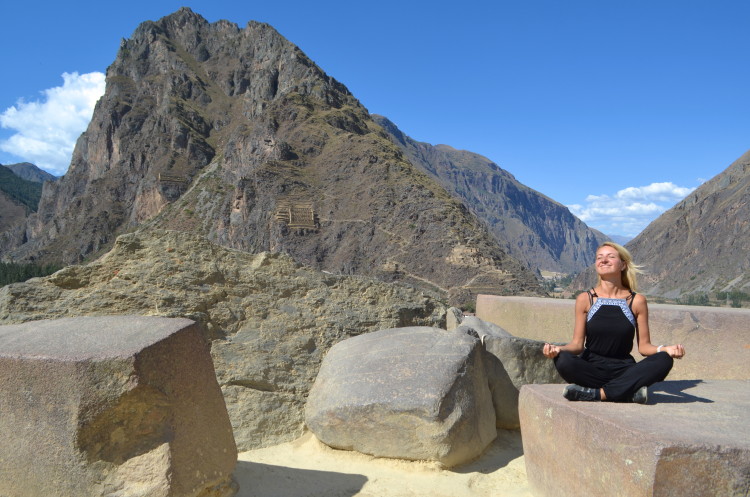 Sacred Valley or Urubamba Valley is the area in the Andes of Peru, near Cusco. The valley is formed by Urubamba River and has some of the most picturesquely gorgeous landscape, interesting villages and numerous archaeological sites worthy experiencing. Although I joined Sacred Valley tour on my way to Machu Picchu, it seemed a little bit rushed to me personally, so I decided to travel to the places I liked the most on my own afterwards.
Ollantaytambo is an Inca town and a greatly preserved archaeological site, closest to Machu Picchu. So it definitely makes sense to explore it either on the way to Machu Picchu or afterwards. I happened to be there on the day of Inti Raymi, another Sun Festival celebrated in this particular location, and it was definitely worth it. All the celebrations, performances, costumes, dances and a little glimpse of its interesting culture. Pisac is another Inca settlement in the Sacred Valley, closest to Cusco. It is rather easy traveling there on your own, with buses and collectivos (more of a local collective taxi) departing from different parts of the city. Besides exploring Pisac center, famous for its market, you can hike to the top or use a local taxi, to Pisac archaeological site, with its remarkable structures, Temples of the Sun and the Moon, Observatory and agricultural terraces constructed on the steep hills.
Colca Canyon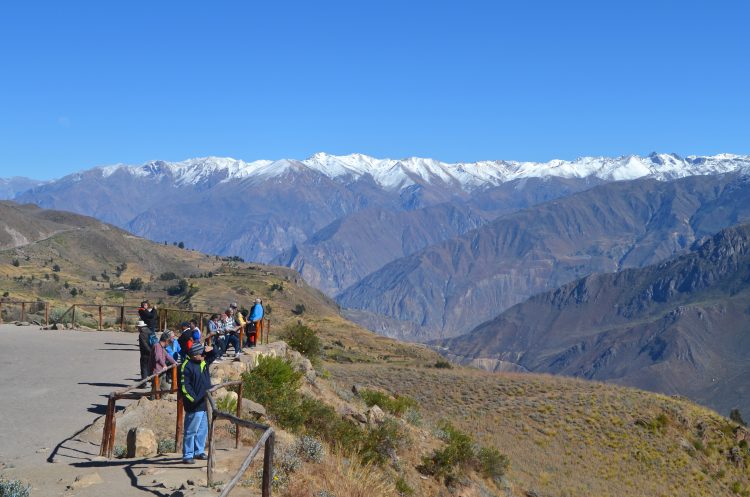 Located closer to Arequipa, the second largest city in Peru, Colca Canyon is one of the deepest canyons in the world. It is remarkable for its gorgeous, diverse, colorful nature and Condors, national birds of Peru and largest flying birds in the world, particular for their impressive wingspan. Although I would not recommend the tour operator I traveled with to Colca Canyon, the place itself definitely deserves adequate information, all the praises and a positive experience.  Famous for its Condors and Mirador, or Condor lookout, where the birds soar gracefully, the whole Colca Canyon experience is more than this. There are charming towns and villages, as Chivay, along the way and gorgeous nature in all of its diversity: from depths of canyons, bright colors of valleys and some of the highest peaks in Peru.
Tucume, Pantheon of Gods and Amaru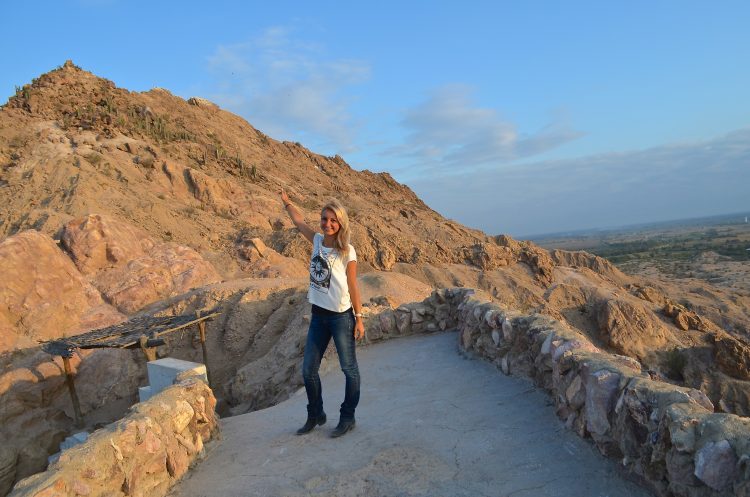 Tucume, or the Valley of Pyramids, is one of the largest archaeological sites in the area and the most important center of political, religious and cultural power in the Lambayeque region. It is conformed of 26 adobes/pyramids, as a reflection of society's complex social structure, and the last civilization in the world to build pyramids of mud.
Sacred Mountain Cerro La Raya is the geographic center of the area, it is also regarded as protector of people, place of magic and great power. It is not a surprise, that this is where people came to find their answers. Ancient Peruvians had different Gods associated with the Earth, the Sky, the Sea, the Stars, the Mountains, etc. with Pantheon of the Gods comprising Underword, Our World and the Upper World. Each was represented by an animal: bird, feline and serpent, with the same importance and hierarchy. All of these worlds could be described in one way, as the figure of the God Amaru: a fantastic serpent that could fly and had feline features.
Read more about Tucume archaelogical site, Pantheon of Gods and Amaru.
Machu Picchu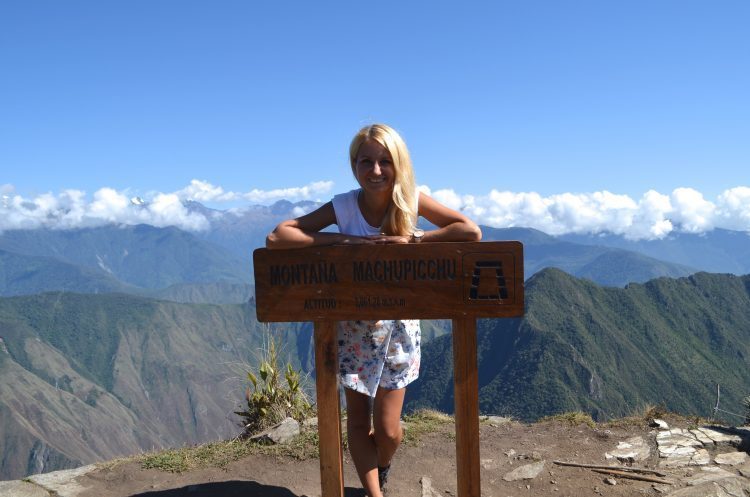 Of all places in the world, probably, this is the one that needs less introduction. Ever since its rediscovery in 1911 by Hiram Bingham, Machu Picchu, or "Lost Inca City", which remained independent from Spaniards all these years, has become very important and meaningful in Peru. It seemed a bit touristy at the entrance, but once I started exploring and wandering among its amazing structures and temples, walked to the Sun Gate, hiked to the top of the Machu Picchu Mountain and marveled at its remarkable and gorgeous nature, it was very obvious why this location has become Mecca of the whole Sun Civilization.
For me personally, it was a very unique and spiritual experience, a kind of look into myself. More than anything it was a spiritual connection with the Universe: a candid talk heart to heart, soul to soul, civilization to civilization. Equal to Equal.
These are my better experiences and places in Peru. Over to you. Have you been to Peru? What are the most important, meaningful, blissful and gorgeous places you have visited there? Anything worthy to rave about?
All opinions and experiences are, as always, my own.
Liberty, Peace, Love, Bliss…
Nadia
The post Better Experiences and Places in Peru appeared first on Globetrotting Girl

by