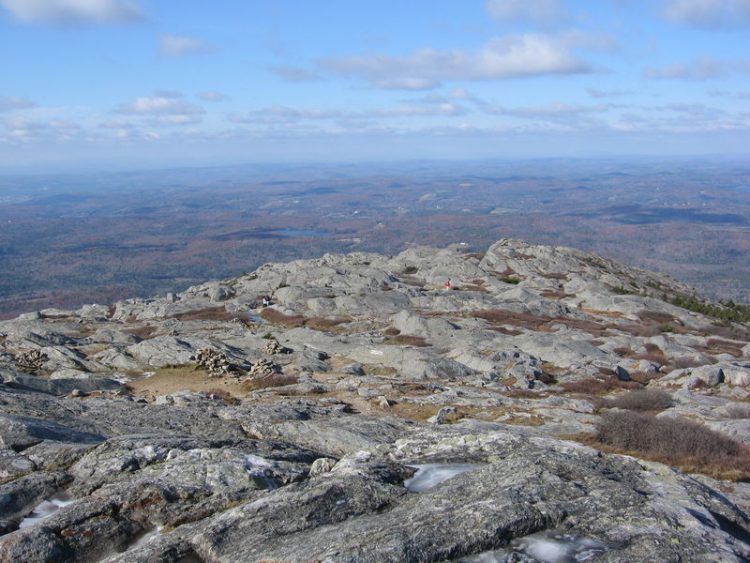 "Why are you here?" This was the question I heard once I approached Mount Monadnock State Park. Confused at first, since this is not the way I approach nature and mountains, and separate words like "Cardio" or "Nature" seem a strange concept to me said separately in a park, and in life in general. So I replied "Both", meaning "All", and everything that this experience means to me.
Not all mountains are the same, and each of them is unique in its own way. Some are easy to climb, while others it is a few minute ride in the car, and I am already at the top of the tallest peak of the US Atlantic coast, and some turn out to be incredible experiences worthy of celebration. From having a great connection with Grouse Mountain in Vancouver, Grand Dreams Coming True in Machu Picchu, living Amaru Spirit in Cerro LaRaya, Tucume and thinking of accents, languages and multicultural identity at Cadillac Mountain in Acadia National Park, Maine.
There is something magically unique about their atmosphere, energy and wisdom. Whatever it is, the mountains bring out the Greatest in you. Me. Us. At least the real mountains do, anyway.
Breathe… Steps to the Top of Mount Monadnock
It seemed as if it was going to be an easy-breazy walk in the park, with a natural, colorful and scenic path unfolding right in front of me. Although considered late in the autumn season, as the Sun was peaking through the thick crown of trees illuminating everything around me, the whole atmosphere added another gorgeous layer to the Majestic Kingdom of nature, authenticity, color and beauty. Majesty of nature and bliss.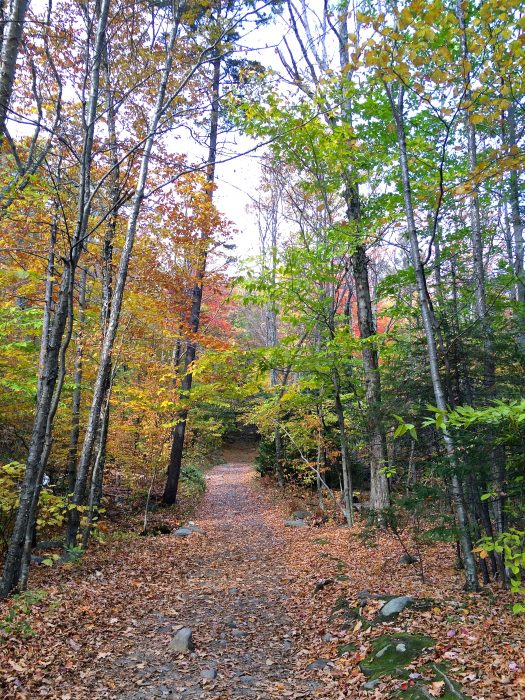 Mount Monadnock State Park, New Hampshire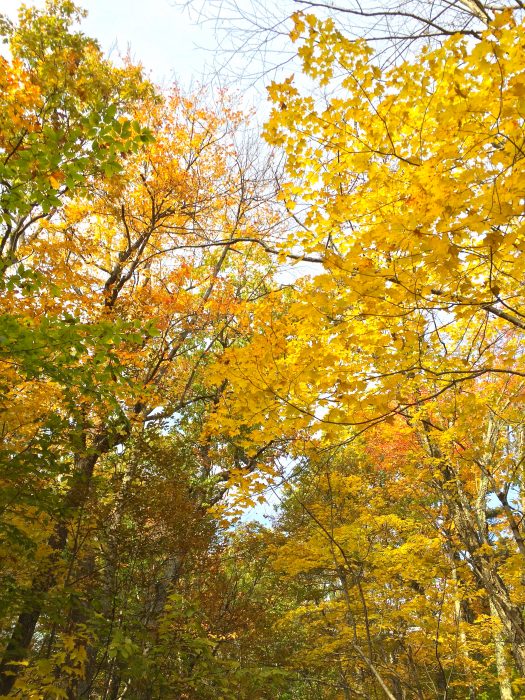 Gorgeous and colorful sky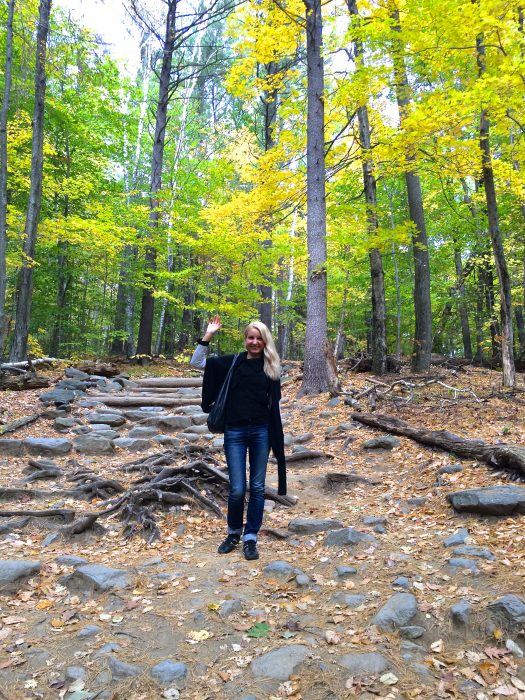 I am in a Temple,
I am here and now,
Heart to Heart.
However, I disregarded the first impressions of the Mount Monadnock. It is the real deal, the real mountain, or Grand Mount Monadnock. With every step of the way what seemed as a walk in the park turned into natural steps, and in less than an hour I was already enjoying colorful scenery of New Hampshire and surroundings.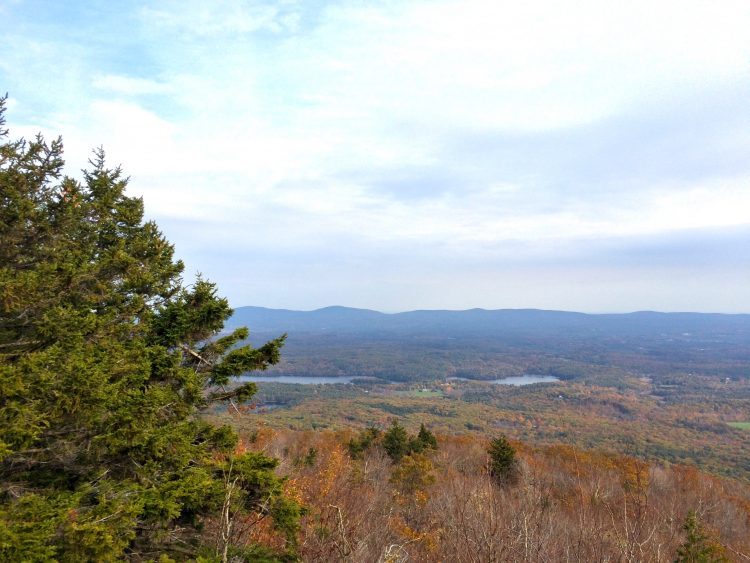 Gorgeous scenery of New Hampshire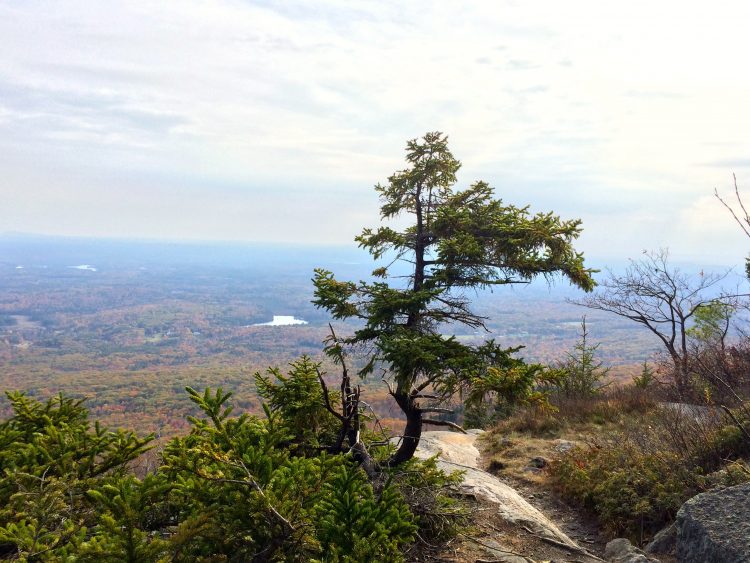 Nature and Individuality
While I was going to the top, and in some places it was real climbing, I remembered Vladimir Vysotsky song about The Real Friend, the Mountain, Connection, Bond and Trust.
Who would I take with me? 
"…Парня в горы тяни – рискни!
Не бросай одного его…
Там поймешь, кто такой".
"…Я дышу – и значит, я люблю!
Я люблю – и, значит, я живу!"
As I was thinking of who I would take with me, singing Vysotsky song in my mind, then another, the closer I was getting to the top of the mountain, the more I understood that there is no yesterday or tomorrow in real mountains. There is only today, this present moment, right here and now, where every step is already accomplishment. Where concentration is real. Where Bond and Trust are essential and important.
New step, new height, breathe…
Here and now, here and now…
Moving forward to the top,
A step, another…
Breathe…
Here and now, here and now…
"…Если шел за тобой, как в бой,
На вершине стоял хмельной,-
Значит, как на себя самого,
Положись на него."
While standing at the top of the mountain, I thought of how nature puts it into perspective. Everyone has equal opportunities to climb the mountain, everything is real, and what makes each of us stand out are our abilities, character, talent and personal strength to get to the very top. It is how authentic and real I am in the mountains it is how authentic I really am. The same is for each of us. Mountains actually feel it.
While there were quite a few people hiking the regular trails, with a comforting thought that there are people like me, who dare to challenge the weather and be unique selves, the closer I was getting to the top, the fewer people I met. And today I had the whole Mountain to myself. Tete-a-tete. Heart to Heart. Spirit to Spirit. Singing Symphony of nature, duet of minds, symphony of the Universe:
I am in a Temple,
I am here and now,
Heart to Heart…
Breathe…
I made it,
We made it,
To the top…
I had Vysotsky with me at Mount Monadnock, and it is the greatest company to be with. It might not have been the perfect day for the views, however, it turned out the perfect day to know my character, have a real bond and connection with Vysotsky, the Mountain itself, and become Real Friends. We did it, partner!
Who else made it to the top that day? Congrats, Champions!
Have you ever had a similar experience? Who would you take with you? 
Dedicated to authenticity, everything real (feelings, emotions, songs, people, partners, relationships, Bond, Trust) and Vysotsky!
All opinions and experiences are, as always, my own. 
Liberty, Peace, Love, Bliss…
Nadia
The post Breathe…Steps to the Top of Mount Monadnock appeared first on Globetrotting Girl

by