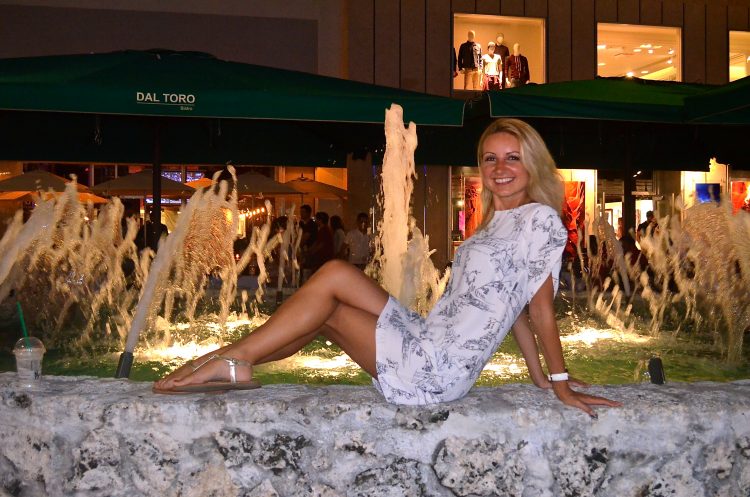 I should, probably, start with this. I am not a fashion blogger, and this is my first blog post that has anything to do with fashion, except a few mentions of my favorite brands and favorite things here and there.
Clothes and fashion have always represented a way of expressing myself, I just haven't realized it right away. I think it started from the first time I admired some of my Mom's dresses and outfits. However, my true interest revealed itself when I visited Italy for the first time and many trips after. When I noticed a completely different style of dressing: a little bit of fun, casual and what seemed like effortlessly chic attitude towards fashion. Since then Italy has always been for me an example of quality, elegance, femininity, glamour and colorful expression. During my recent trips to Italy (Milan, Milan region and Rome) last year I paid even more attention to fashion street style, especially in Milan, and admired grace and confidence behind many fashion forward choices of Italian women.
Over the years I gradually started to notice my evolution of style through travel and different cities. The way each city and place manifests itself. Different colors, different style, different accessories, different look. The way each city adds something unique to my outlook on style and life itself.
During my recent trip to Miami I saw a dress that wasn't about Miami, and more about my LOVE My City Project. This project for me is about showing uniqueness of each city. After all, every city in the world is different. It has its own history, points of interest, characteristics, beauty and colors. Also, for every person each city is different. Just one word can bring out in us a colorful kaleidoscope of images, memories, stories, people, souvenirs, emotions and feelings.
So this was the dress! The dress that was so simple, that only the details made the dress what it is. A minimalistic white dress with delicate details that make this dress look casual, elegant, romantic and unique at the same time, at least for me. After all, fashion is not only about clothes. It gives an opportunity to express yourself with a magical help of fashion, and be artistic, creative and fun.
I guess, fashion is one of the ways my interest for Art manifests itself. Or, may be, studying Italian language, literature and culture has helped me personally cultivate a profound admiration and respect for all things beautiful.
Have you noticed your own evolution of style through travel? If yes, in what way?
Dress: French Connection Anastasia tunic  / Sandals: BCBGeneration Sandal (view similar)  / Watch: Stuhrling Amour Aphrodite (view similar) / Make-up: Lancome and Kiko  / Smile: Authenticity and Bliss
Some of the links above are affiliate links, at no additional cost to you. These are the products I personally use and like, and I highly recommend them to you.
All opinions and experiences are, as always, my own.
Liberty, Peace, Love, Bliss…
Nadia
The post Evolution of Style through Travel appeared first on Globetrotting Girl

by