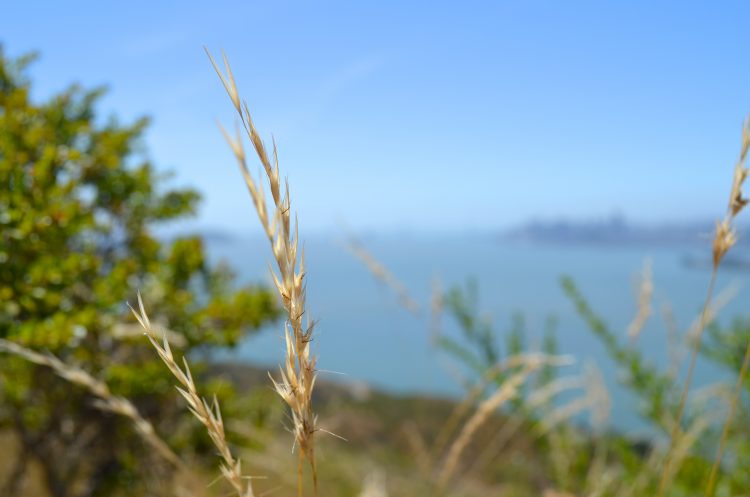 Have you ever happened to discover something unexpected and amazing on your journey? Something you would think existed only in fairy tales? I mean, in a great and positive way!
Well, I did, and many times. Especially, after I decided to follow a few interesting signs and serendipity names. I decided to let go of my fear of the unknown, however difficult and challenging it could be. I decided to follow my heart, my intuition and curiosity. Choosing to do so actually helped me make a few amazing discoveries along the way. And gain a meaningful part of me in the process!
When heading to San Francisco, I prepared myself for city sightseeing, more or less. May be, a museum, a few galleries, cafes, major tourist attractions, parks and just wondering of the unknown streets. Little did I know that my spontaneous last-minute decision to stay in Fisherman's Wharf, instead of Union Square, as I planned before, would change my whole San Francisco experience altogether.
It is only natural that a discovery of a new city begins with the place where you stay. So it started with Fisherman's Wharf. I should say that I was not that impressed with it late at night, and really started to doubt my spontaneous decision. I even headed to Union Square just to see of I like it more, but what a difference it was, when I returned there in the morning. It was full of people, colors and music! It was full of life!
This is where I came across Pier 41 and its ferry schedule. Did you know that your exploration of San Francisco doesn't have to begin or end there? Besides Alcatraz, you can visit Sausalito, Tiburon and Angel Island?!
Since it was late for the last ferry ride to Angel Island that day, I decided to explore Sausalito and see the Golden Gate Bridge from there. After exploring a few sights around the city and now Sausalito, I was even more curious about Angel Island, mostly because of its name. So I was on my way there early in the morning next day. Honestly, I did not expect much at all, since I was told that it is mostly hiking trails. And what a surprise it was!
Taking a ferry is one of the best ways to explore San Francisco Bay area. And it is one of the most scenic in the world. Look at those postcard views of San Francisco city skyline!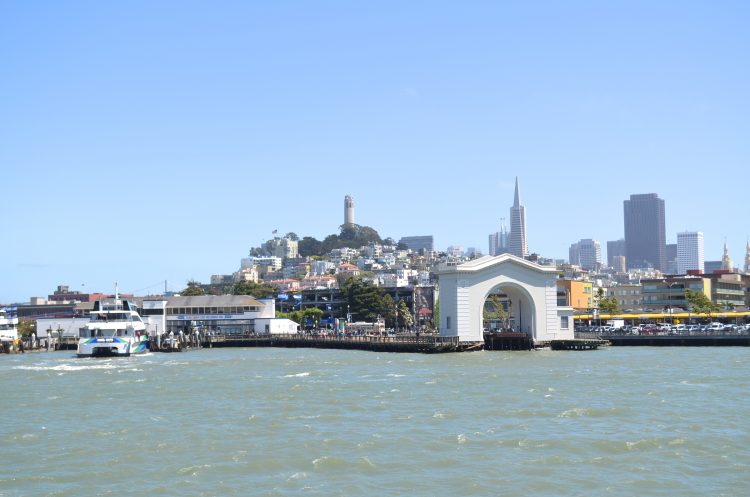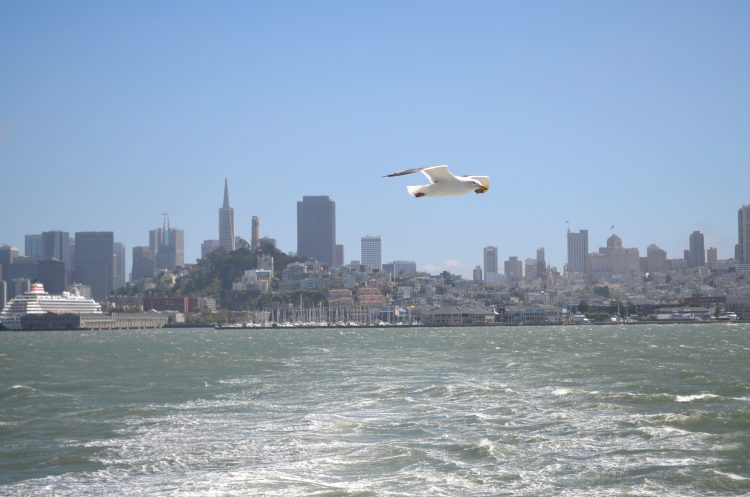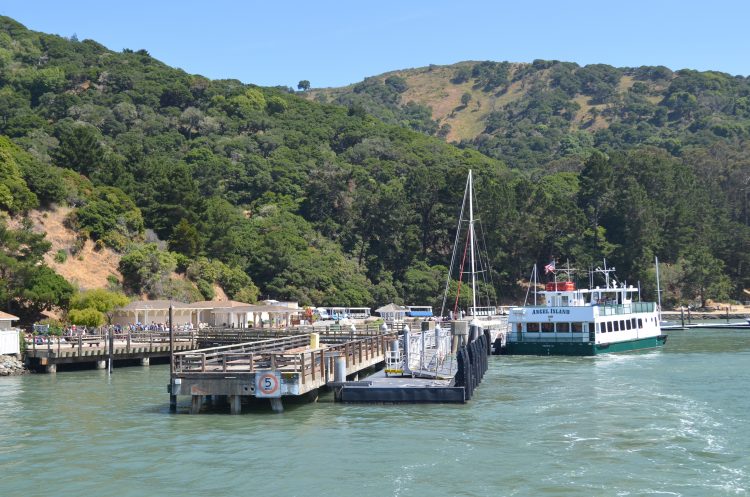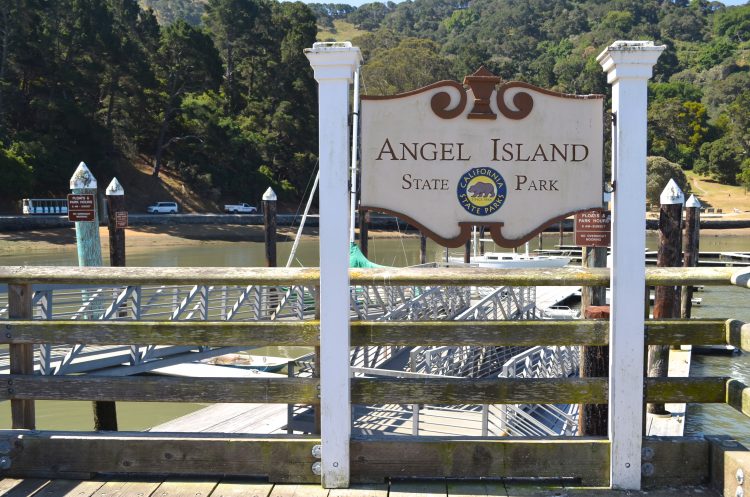 After just a short ferry ride from San Francisco, here I was, discovering and falling in love with this beautiful island. One step at a time.
In 1775, a Spanish navigator, Lt. Juan Manuel de Ayala, and his pilot, Jose de Canizares, developed one of the first maps of San Francisco Bay area and christened the Island Isla de Los Angeles, or Angel Island. Later, this island played a major role in the settlement of the West and welcomed nearly a million immigrants from more than 80 countries. This turned out to be the "Ellis Island of the West"! Nowadays, you can visit a museum that serves as a tribute to many immigrants around the world.
Besides its magical name, the island offers many miles of different hiking trails, beautiful views of its nature and colorful landscape. After taking the North Ridge Trail, I started to look around and explore its nature. Walking between so many different types of trees (even non-native, such as eucalyptus and Monterey pine), plants and wildflowers made hiking the trail even more exciting. And look at these bright colors!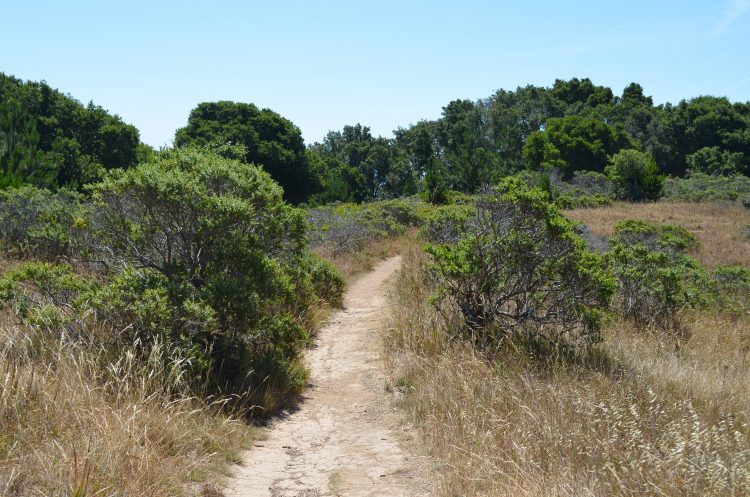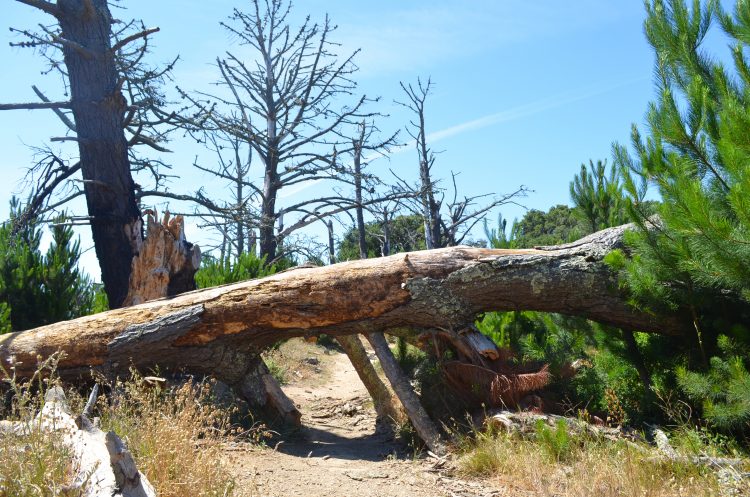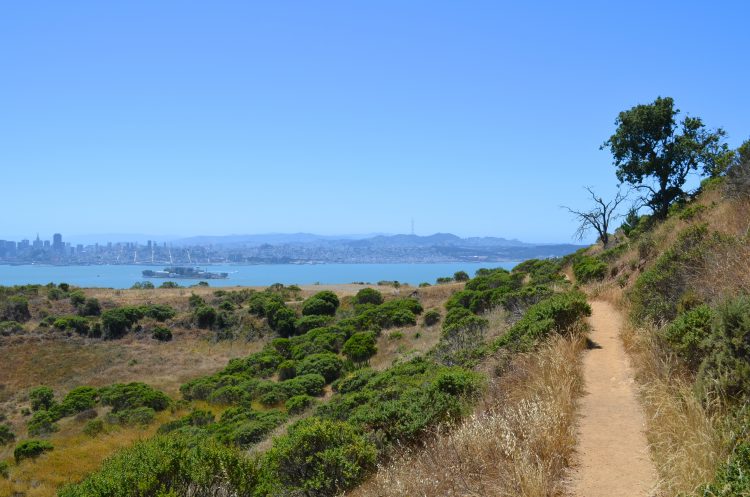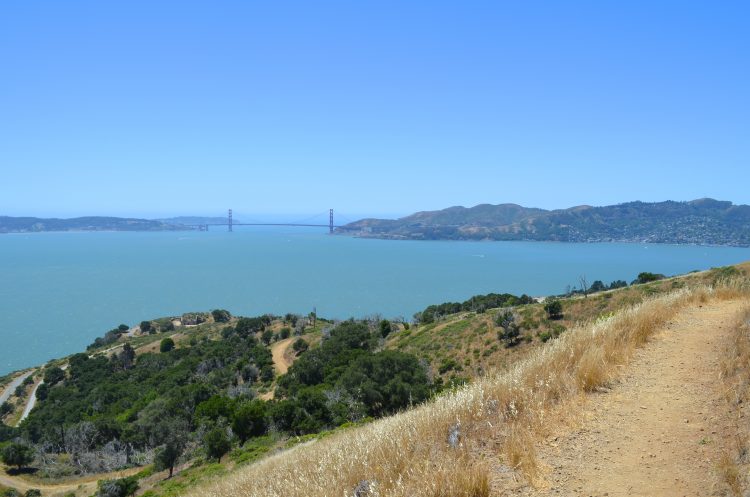 A few miles later, I was on top of Mount Livermore, utterly surprised by the view. With its high elevation, Mount Livermore offers panoramic views of the whole San Francisco bay area: the city itself, Alcatraz, The Golden Gate Bridge, Sausalito, Belvedere and Tiburon. Simply gorgeous views! Even breathtaking! Do you agree?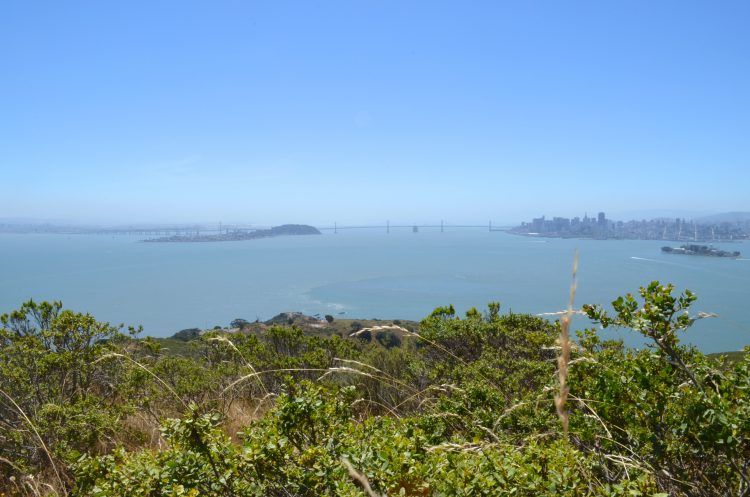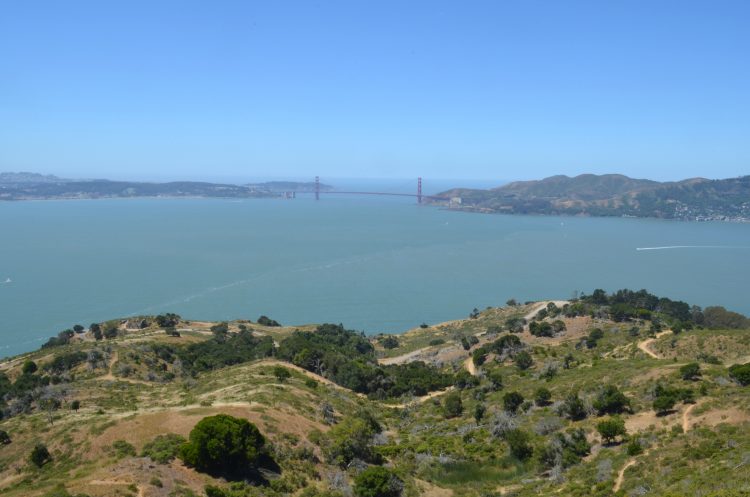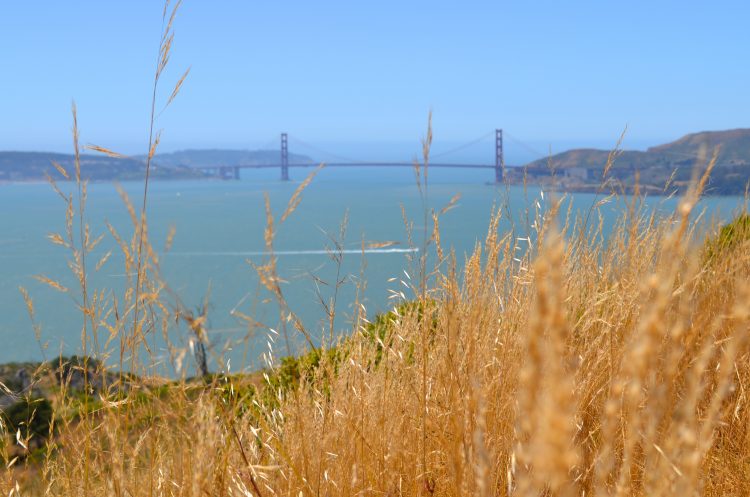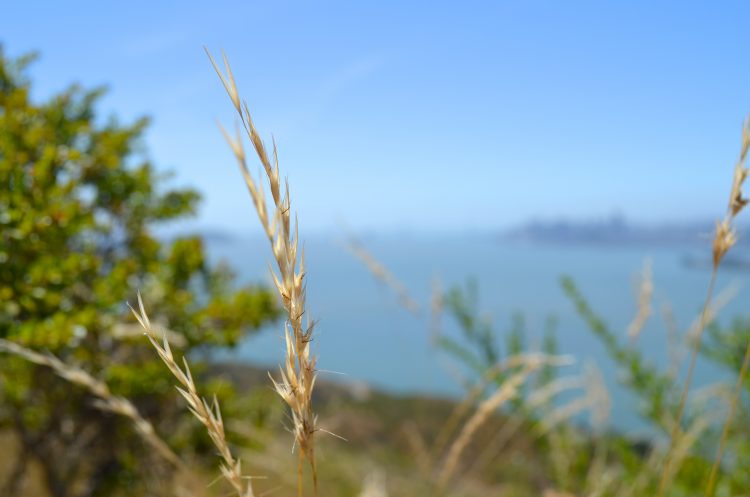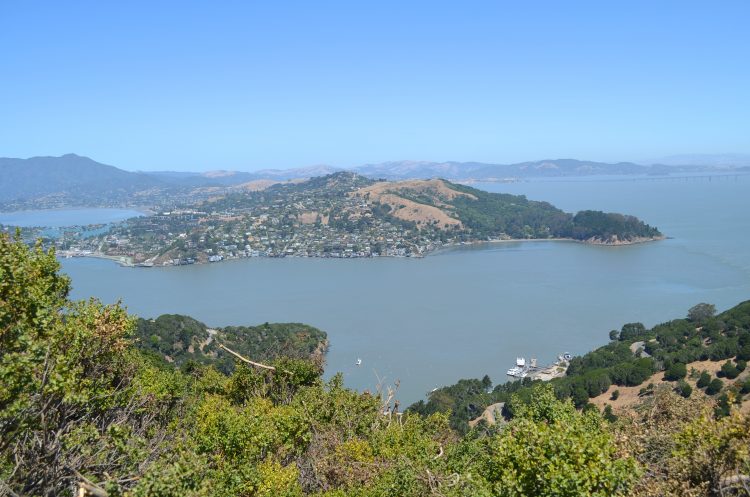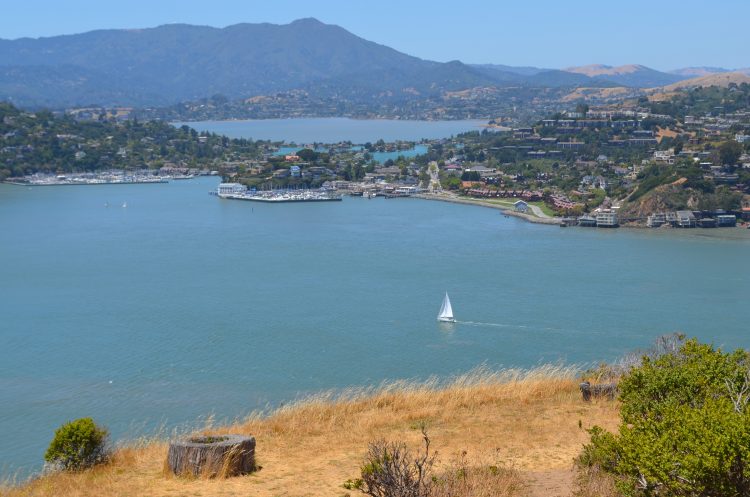 May be, not having any expectations, made falling in love with Angel Island so natural and easy. One step at a time, layer after layer, starting from my curiosity, its magical name, discovering its beautiful nature, hiking the trails, and being mesmerized by the whole experience. And these gorgeous views ofSan Francisco, the Golden Gate Bridge and the whole bay area sealed the deal for me.
Can I fall in love with just beauty? Only if it has a beautiful soul, and this island definitely has one.
Have you been to San Francisco, Sausalito or Angel Island? Did you come across any amazing discoveries, while there?
All opinions and experiences are, as always, my own.  
Liberty, Peace, Love, Bliss…
Nadia
The post Falling in Love with Angel Island appeared first on Globetrotting Girl

by