As a traveler, looking out of the window of a tour bus, I wondered what the real city is like. I've visited Saint Petersburg previously, at different stages of my life and even in different seasons, both times with a group tour, and for some reason I had a feeling I was presented a "tour-guide version of it", a facade, meant only for tourists.
Since most of its iconic and famous sights and points of interest only represent its past, and are kind of boring, especially the second time around. However, I couldn't help but wonder about a local city. What is it like? After all, this is the city that has had a major impact throughout the history of Russia, was the capital of the country, the cultural, creative, evolutionary and revolutionary cradle and center, and still is the most European city in the country.
There they were all the major sites: The Winter Palace, St.Isaac's Cathedral, The Peter and Paul Fortress, Vasilevskiy Island, Cruiser Aurora and Monument to Peter the Great. With brief stops at each.
Can it be it?
I am not sure if I got closer to the local version of Saint Petersburg this time around also, since I stayed in the city center, near Uprising Square, just a few steps away from Nevsky Prospect. However, I definitely had a different experience. I walked a lot, was on my own schedule, as in free as a bird, tried to be as open-minded as possible, and even got a few helpful suggestions from locals. Plus, I discovered for myself a few interesting places along the way, and at least got a glimpse of what an unscripted St. Petersburg is like.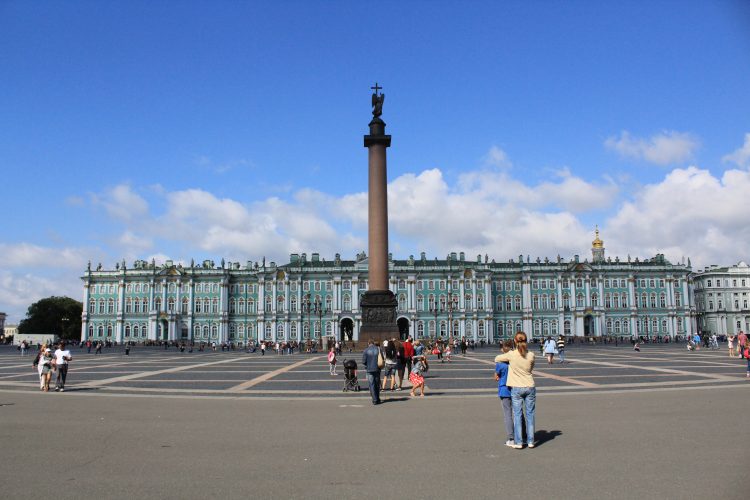 What city in the world is particular for its lavish royal palaces and luxuries, but doesn't have royalty, the it museum of the world with an impressive collection of masterpieces and its revolutionary, rebellious, artistic, creative and literary spirit? What city comes to mind?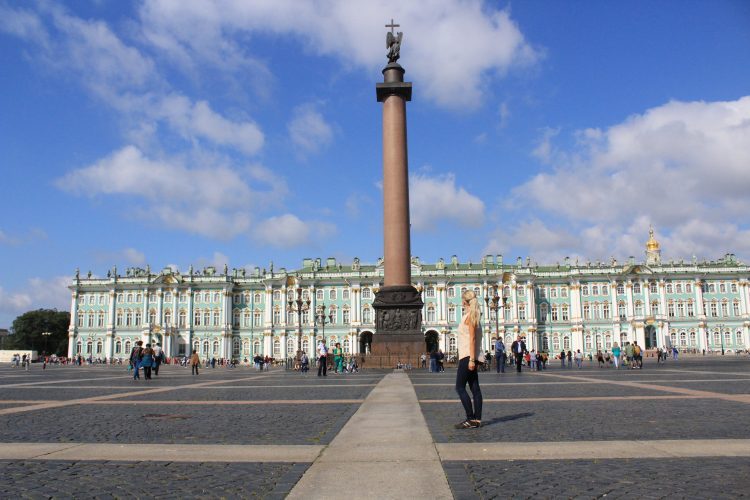 Greetings from St.Petersburg!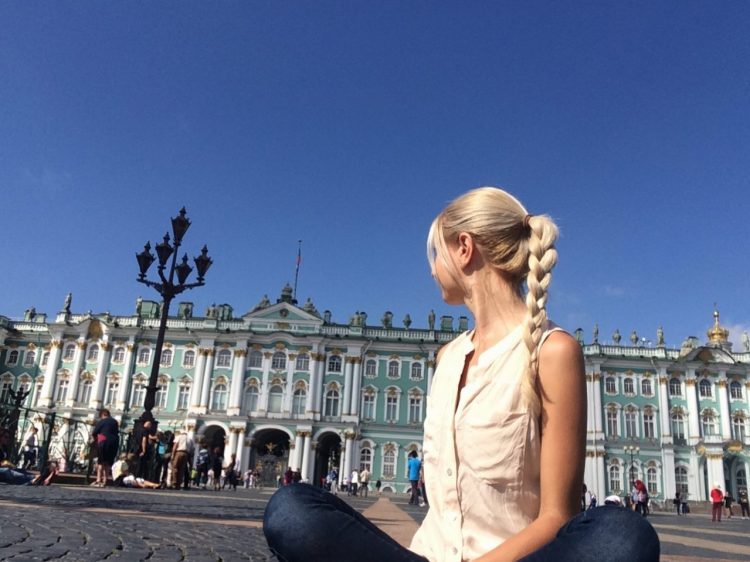 Just as this Plaza that seems to have experienced it all: royalty and revolutionaries, wealth and lean days, demonstrations and tourism… I am excited, since this is my first time in this city on my own, and although I have experienced its main sights, for some reason it feels like this is my first time here and we are just getting acquainted… 🌺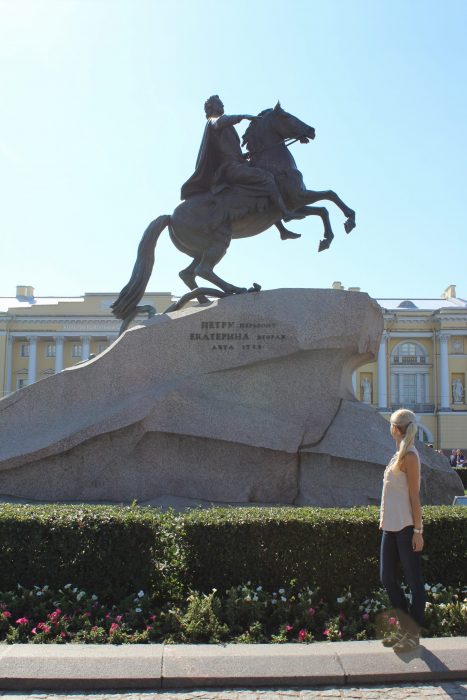 What about this city, and how did a swamp turn into St.Petersburg, one of the most revolutionary, cultural and literary cities in the world? For most of the answers look no further than the city's founder himself. Peter I, or Peter the Great, was controversial, contradictory, enigmatic… however, more than anything he is known as reformer, revolutioner, or someone who "broke through the window to Europe". Putting his Tzar ambitions aside, most of it is due to the fact that he traveled, studied, lived and worked in Europe as a commoner, and most people were even unaware of his Tzar roots during his trip. How is this even possible with his ambitions?! ) Just look at this city: Peter's city or Petersburg!
Moreover, he studied navigation and learned how to build ships there. This whole experience has had a great impact not only on him, but also on the whole country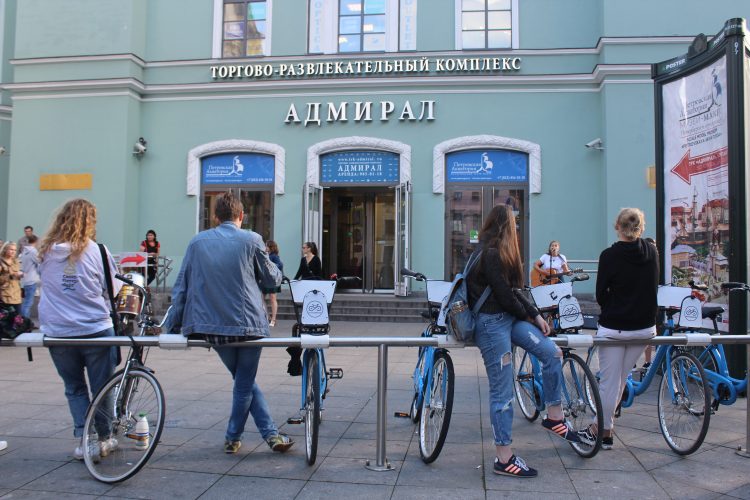 Upon his return, he definitely "shook up" Russian society in a big way prompting it to go all modern and European. Turned the swamp into the city and build one of the greatest navies in the world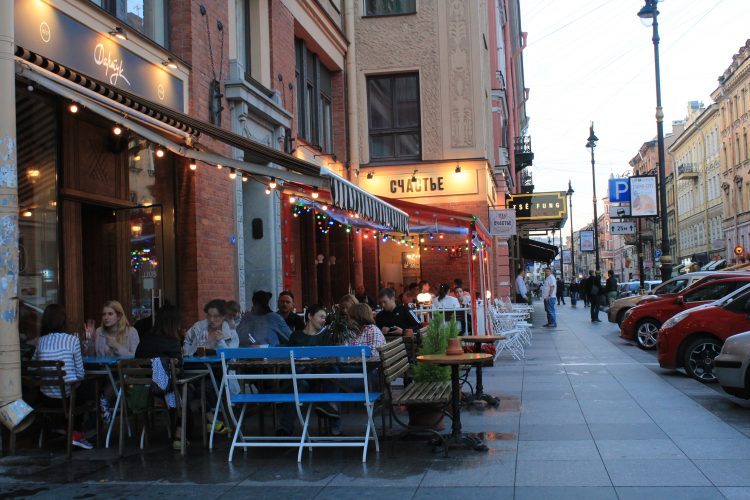 I would personally prefer a peaceful evolution though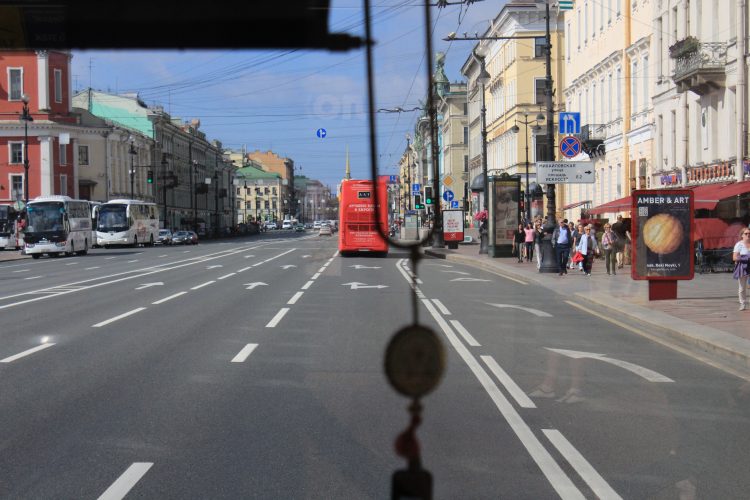 For many travelers St. Petersburg starts at Nevsky Prospect, and this is where I started my city experience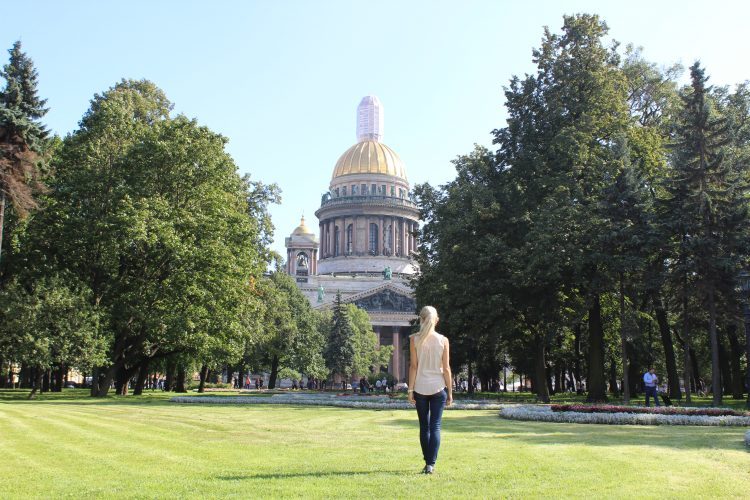 Although there are many traveler attractions around here, I just walked by most of them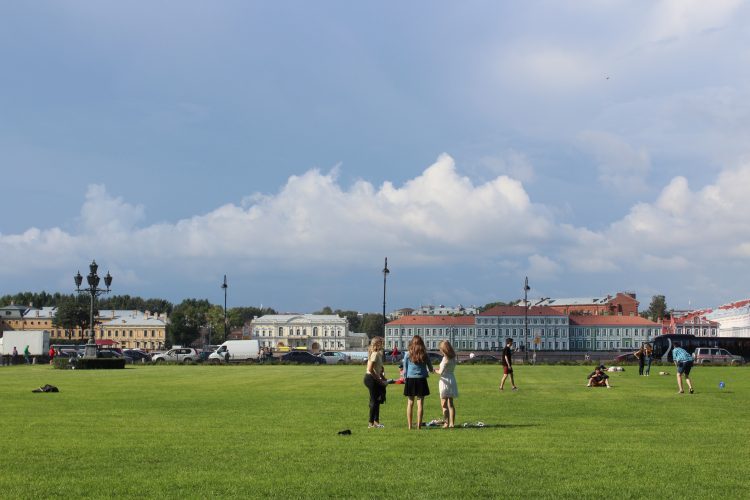 deciding to get to know more of a local version of it for a change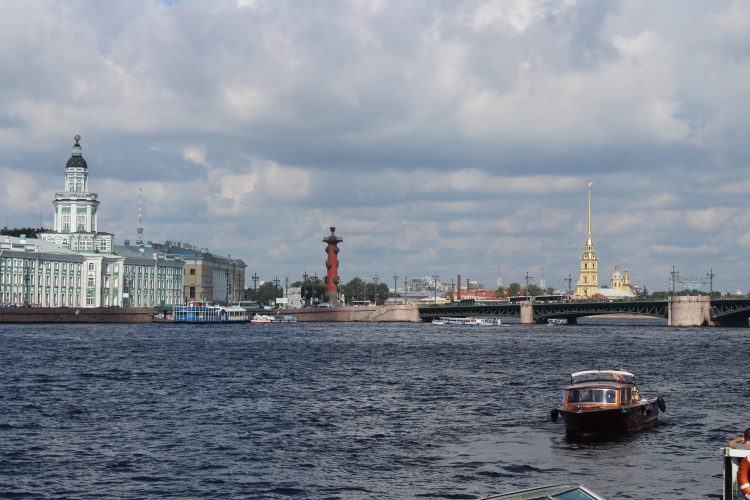 St.Petersburg was constructed as a port city, which finally gave Russia its access to the Baltic Sea, hence its initial importance and significance for the country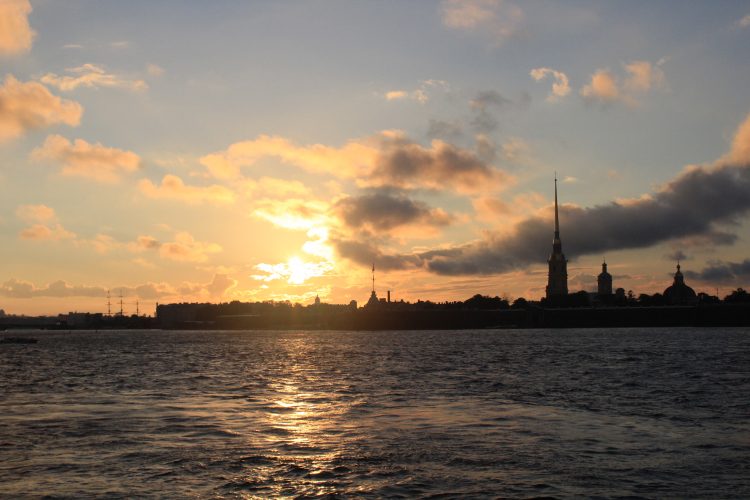 Besides, it is remarkable for its numerous islands and rivers, interconnected by the multitude of bridges and canals
Fontanka is important for its prime location, residences and palaces of who is who and what is what of St.Petersburg, and its many important bridges, which kind of became the crown jewels of the city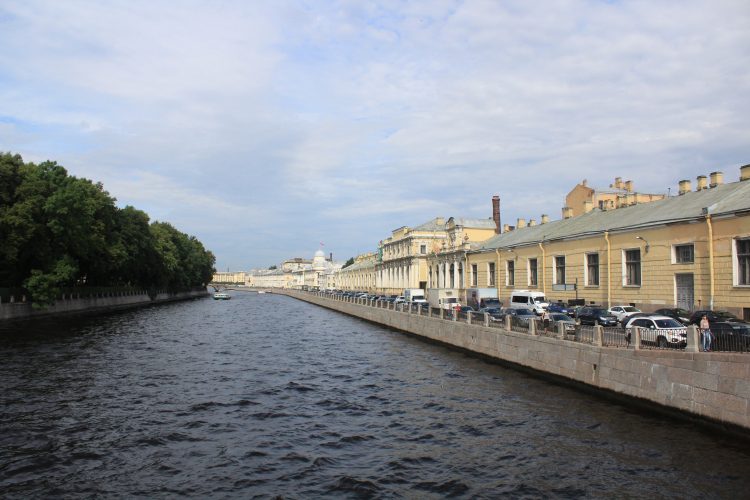 The importance of Fontanka is highlighted from the beginning. It starts at the royal summer garden and even got its name due to the construction of the fountains in the park. Fountains, hence Fontanka #somefunfacts ) and since I already explored St.Petersburg by the boat last time I was here, I decided to see what the fuss is all about in the garden. Plus, it is open to the public, so there are many locals and travelers alike here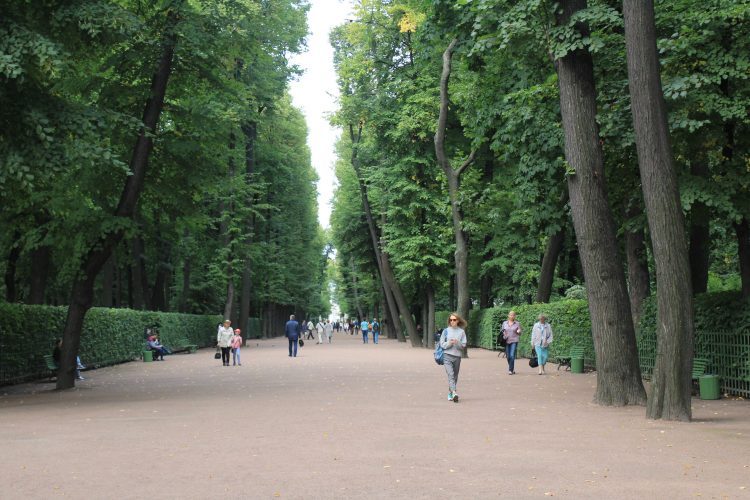 What is royal summer garden remarkable for? Inspired by all his travels, Peter the Great made the first draft/plan of this park personally
and it was designed to be a refuge, or sanctuary as you will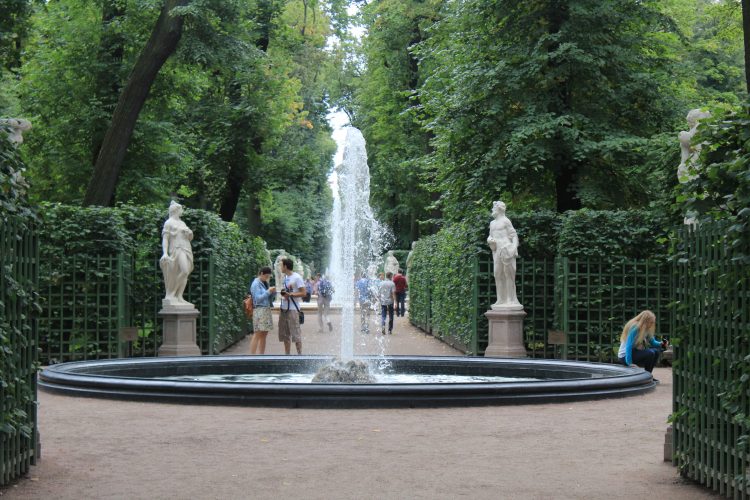 combining the functions of summer and winter residences in the city, with alleys, trees, flowers, fountains and statues he brought directly from Italy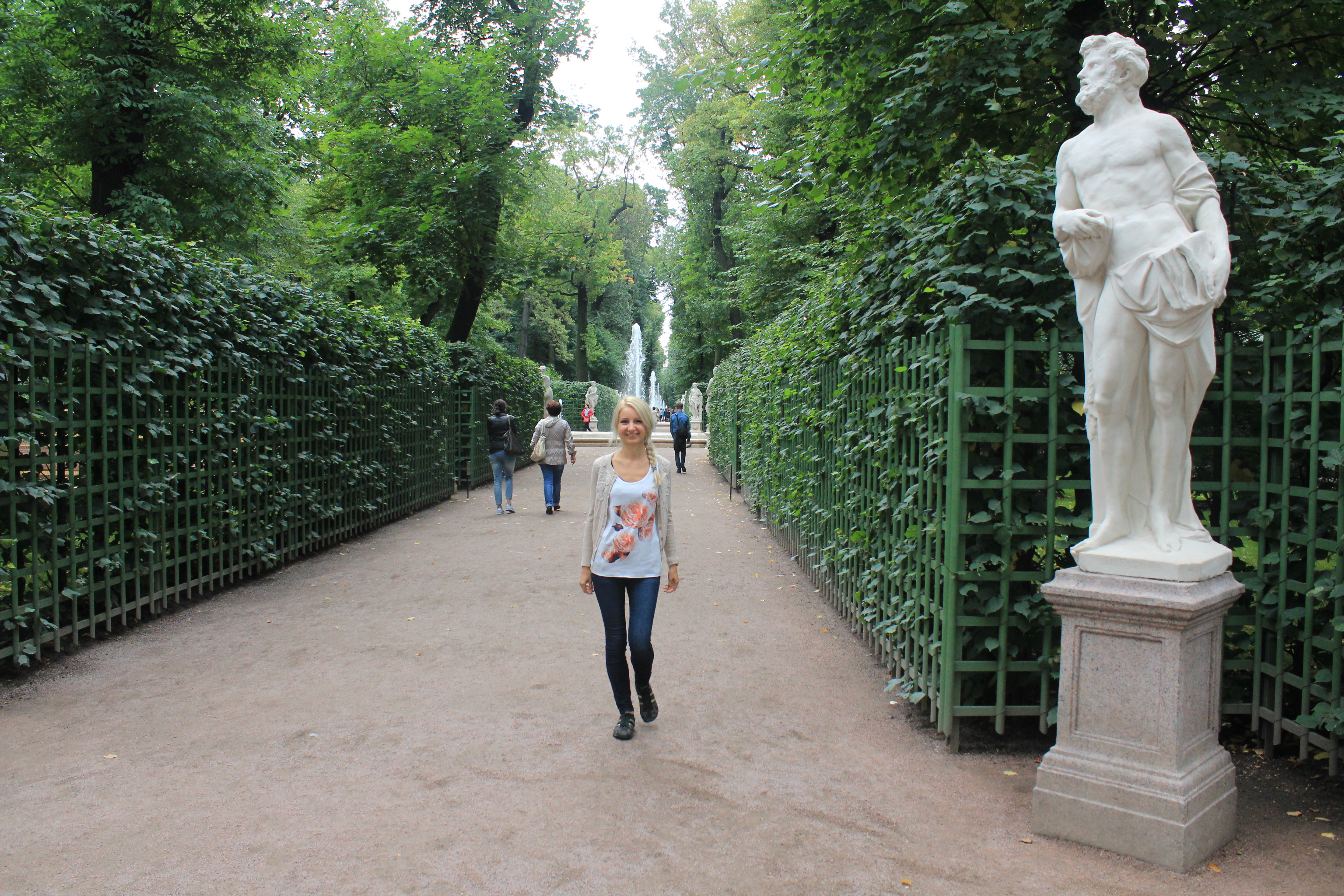 The first was Venera, or the goddess of Love, which ironically was the first of its kind in Russia, very modern for those times, hence prompting mixed society reactions… Lol all the way…
Evolutionary and Revolutionary, indeed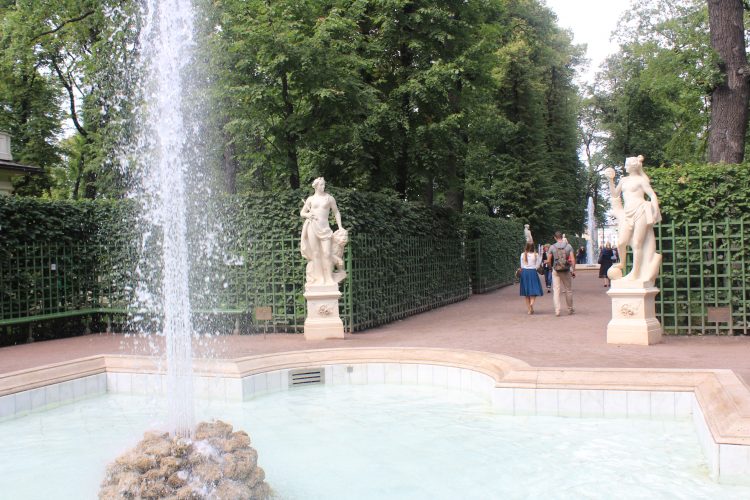 And these are goddesses of Sincerity and Truth… Can you guess, which one is with the lion and which one with the ball?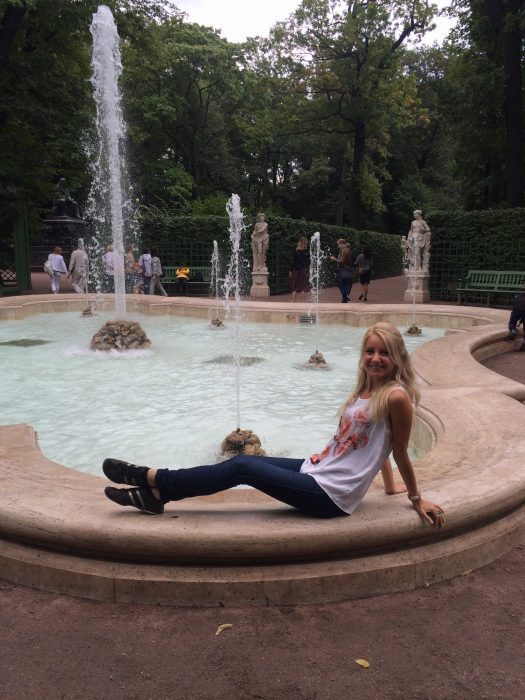 Not an Italian goddess of Love, Sincerity and Truth, but hey, a girl can have fun… And not only in the middle of the night )
After my visit to the summer garden, I continued my stroll along the coastline with its many historic and prominent buildings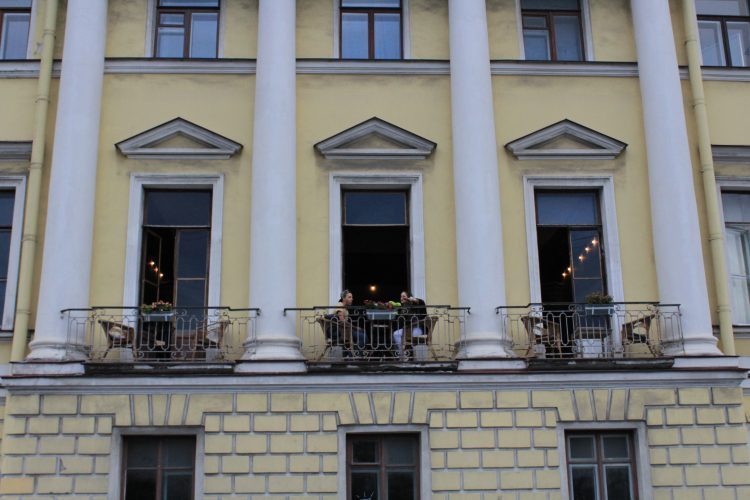 and noticed this couple at the balcony, quite interesting architecture in the background and music playing in the courtyard. Is it a cafe, a restaurant, a club, what is it? So I decided to check it out…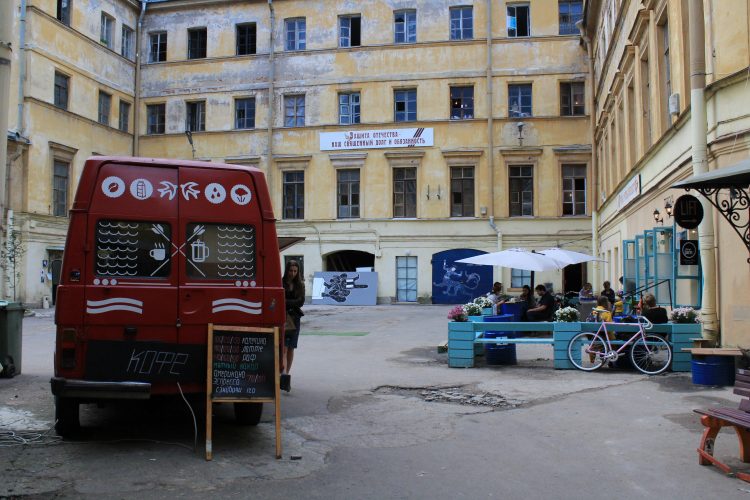 Believe it or not, but if you studied Russian literature in school, that would be the least impressive thing about St.Petersburg, at least for me. Besides its depressing tone, that any mentally stable person would not bear for more than a few pages at a time, I personally think that artists, creatives and writers should be appreciated, respected and valued during their life. That is all.
May be, this is why I was so glad to come across a few places like these in the city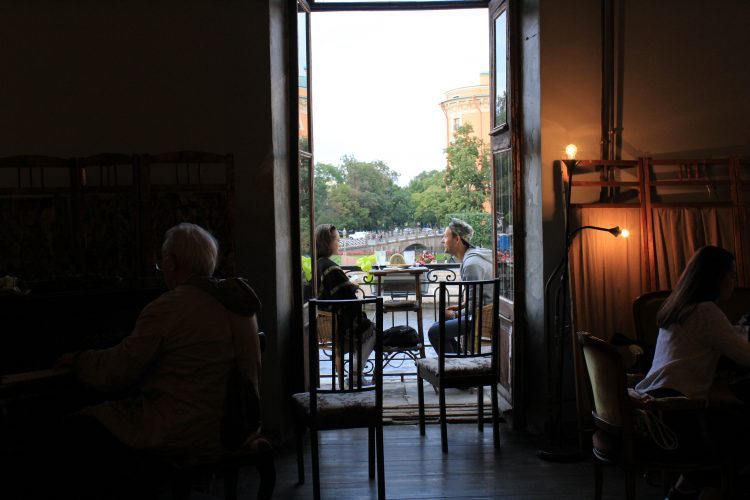 It turned out to be an open space project, where you can encounter different people, dance (this evening was a master class on lindy hop!), play music, practice your skills in language clubs and participate in different activities to your liking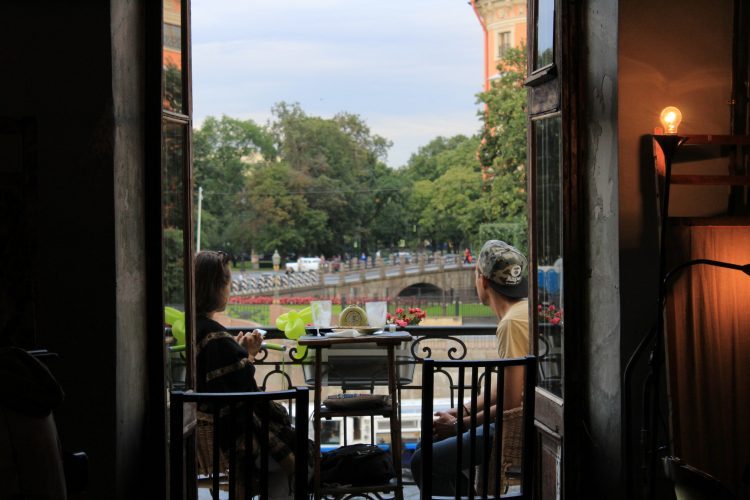 be one-on-one and enjoy the city and the view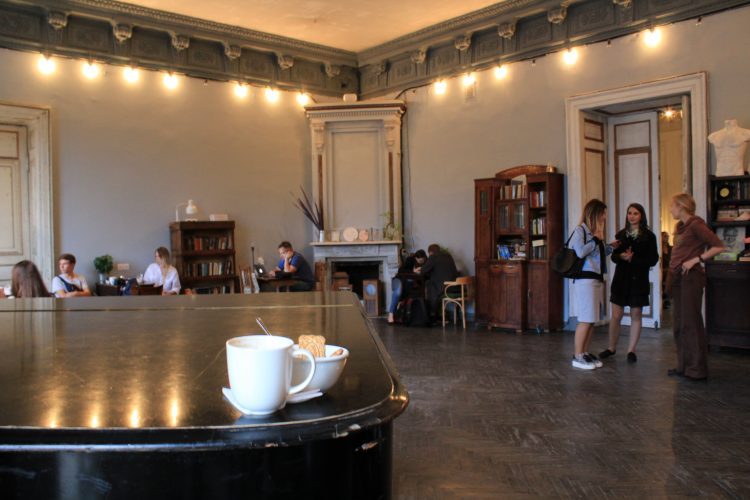 or chat over a cup of coffee about interesting places you can visit in the city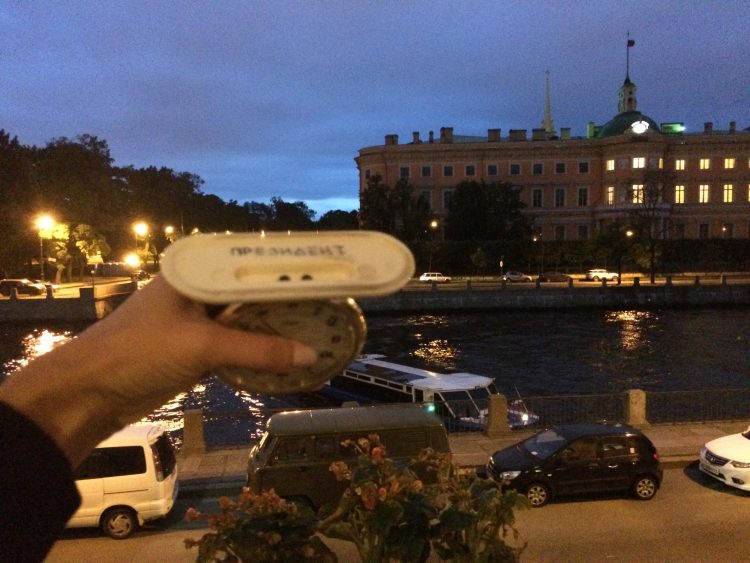 So how does an open concept project function? Unlike a regular bar, where you pay for your drinks and food, and can hang out as much as you want, since in places like these you pay by the minute, with different rates, depending on the time of the morning/day/evening, which becomes more affordable the longer you are there, while overnight has a flat rate. There is no alcohol involved whatsoever, but you can enjoy as much espresso and as many pastries and jam as you want, plus, participate in all the activities to your personal liking. Moreover, there were mostly locals and Russian-speaking outoftowners, just like me, and with their central locations these are definitely the places to experience while in Saint Petersburg. Probably, this is inner geeks and creatives heaven )
And how do you know your tab? At the entrance you pick a personalized name clock, mine by chance turned out to be… President )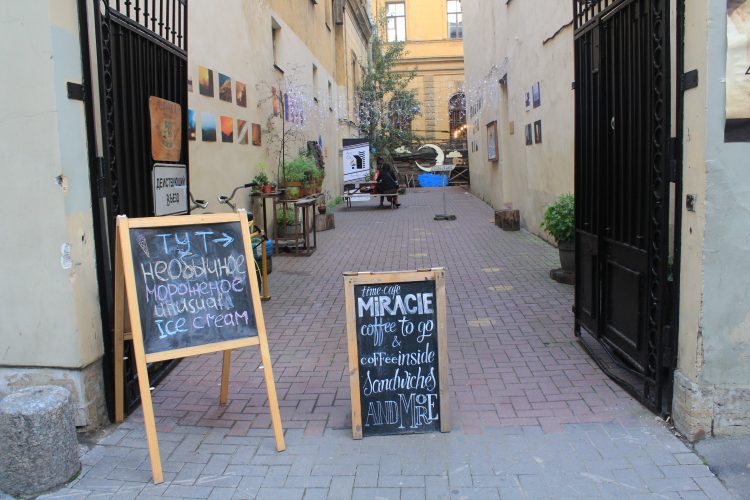 There are quite a few open space projects in the city, and the first one I happened to come across near Palace Square, the day before. Also, surprisingly by chance… Territory of Miracle, or a place of co-souling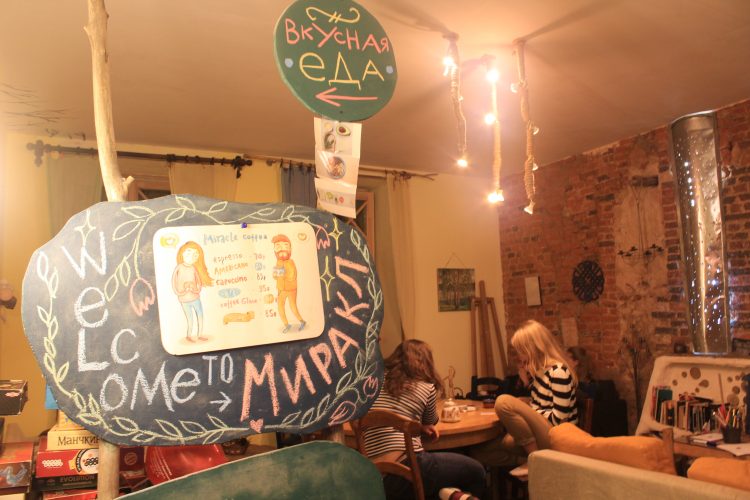 I was there on the day of the English club, and it was definitely great to see young adults gathered at the round table, practicing their English-language skills, exchanging ideas and freely discussing different interesting topics (*Btw, I am in St.Petersburg, hence its importance!)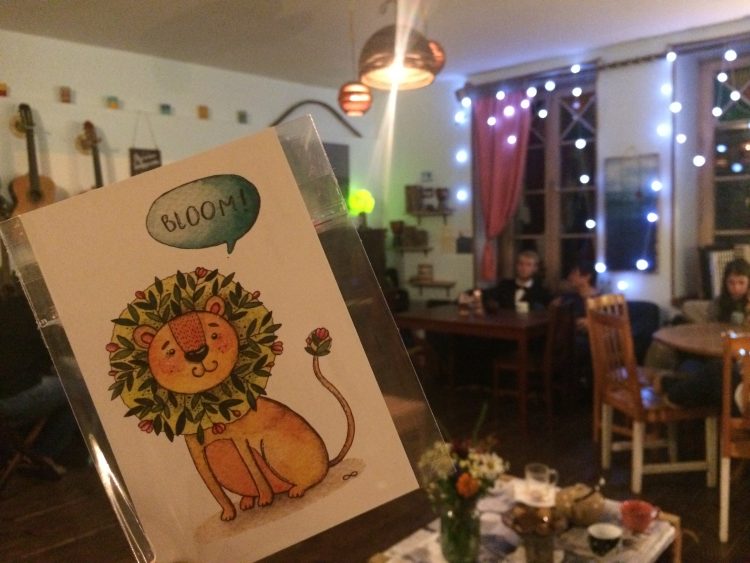 Also, there was a piano evening with Mike Bozylev, a young composer and musician, and although there was classical music, I was definitely more impressed by his own compositions. No wonder why Renaissance Beam was my favorite… Any supporters and fans of a real talent out there? 
Added it to EAW Project, check it out and see if you like it
P.S. Illustration by Tania Samoshkina @samoshkina_art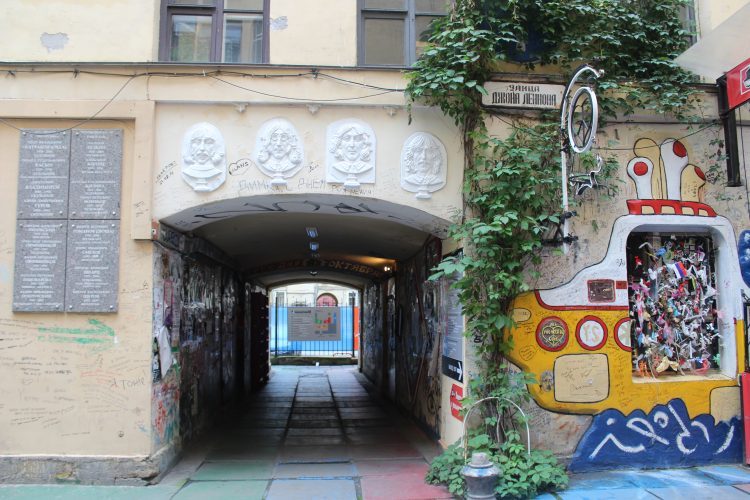 And this is John Lennon Street and Pushkin Art Project, established as a place for independent artists and alternative musicians, and suggested by a local, as one of the interesting places to visit in the city. It was quite a hustle to find it, apparently, even some locals are unaware of this place…  As long as you know it is in the same location, you'll be fine )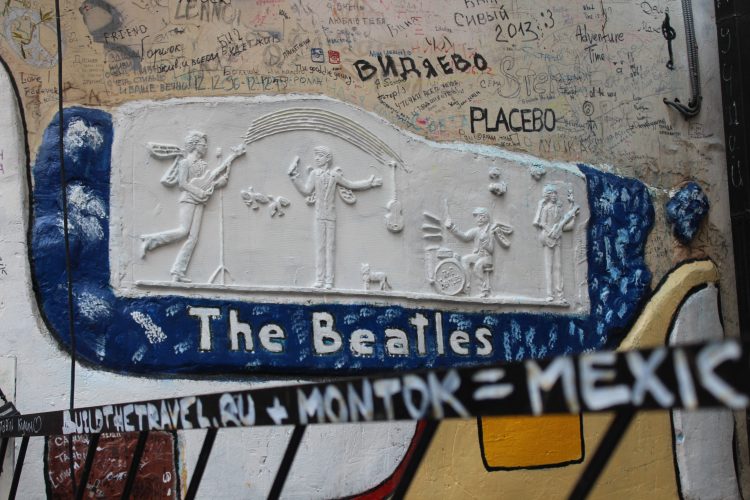 Was so glad to sing my favorite Beatles songs and tunes, see #loveisallweneed and Liberty here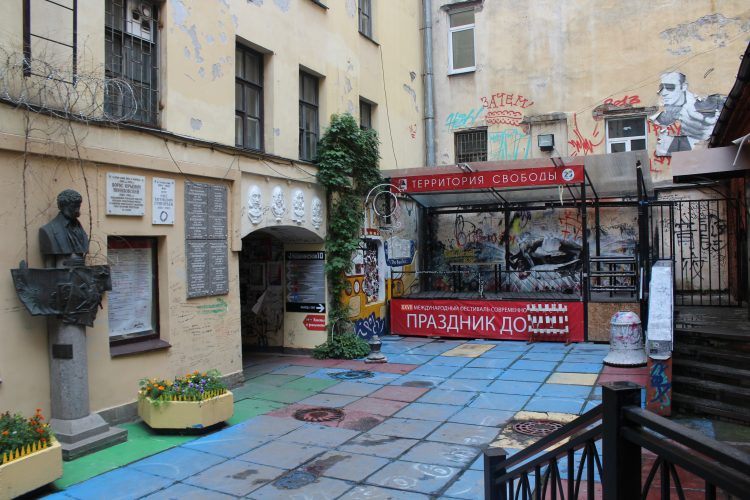 No doubt about it, this city definitely loves its Independence and Liberty!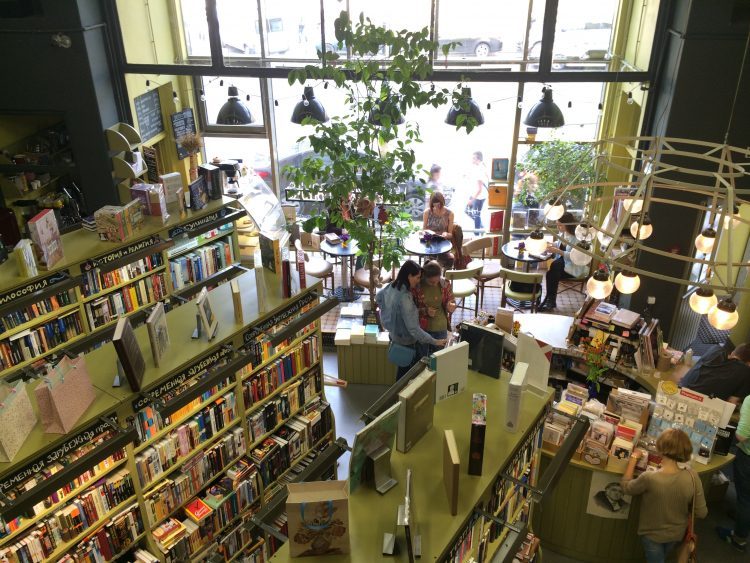 St.Petersburg wouldn't be St.Petersburg without its literary spirit, at least in some way and form… Is it a coffee nook, a store with artistic and boutique approach and a study room upstairs, a book heaven for literary buffs or all of the above? Another form of an open space project, and definitely a place where I can embrace all my inner geekness )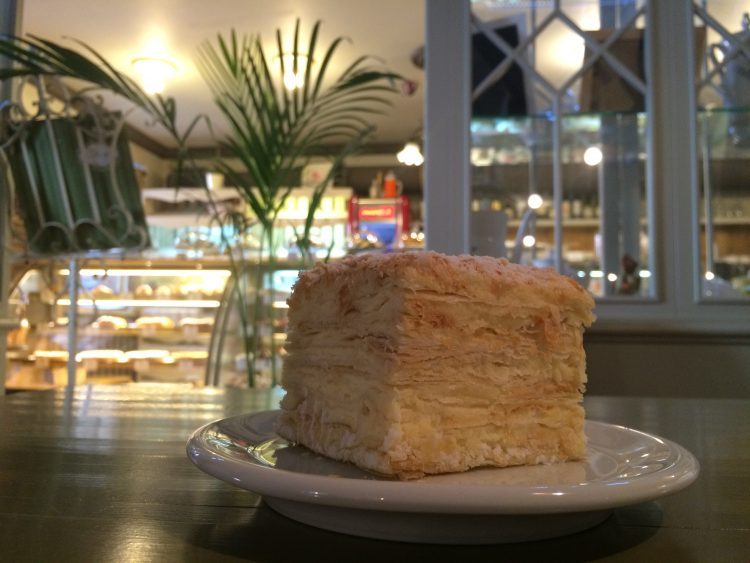 What is any traveler interested in after, or even before, all the walking, sightseeing, exploring, reading, dancing and co-souling? After not seeing any vegan/vegetarian section in travel brochures and maps, I decided to see what I will find on my own. Overall, I did find a few places and got a few recommendations from locals… However, I am not raving much about any of them, since how I feel after all this tasty food is just as important (I am for the first version of the midnight pharmacy fun! 😄) And my dessert exploration of the city was "sponsored" for the most part by cafe "Bize". Magically, I happened to discover all their locations in the city, and even tried a few options. If you are ever there, go for Napoleon or vatrushka, Russian, fresher and, I assume, healthier version of a cheese danish. Soviets or not, somehow Russian vatrushka is way better, and this place definitely up-upped all my dessert expectations. If only I could still look like I had something vegan )
P.S. Btw, even a dessert place did not allow me to take any pictures, only from a far and only my own, privacy policy )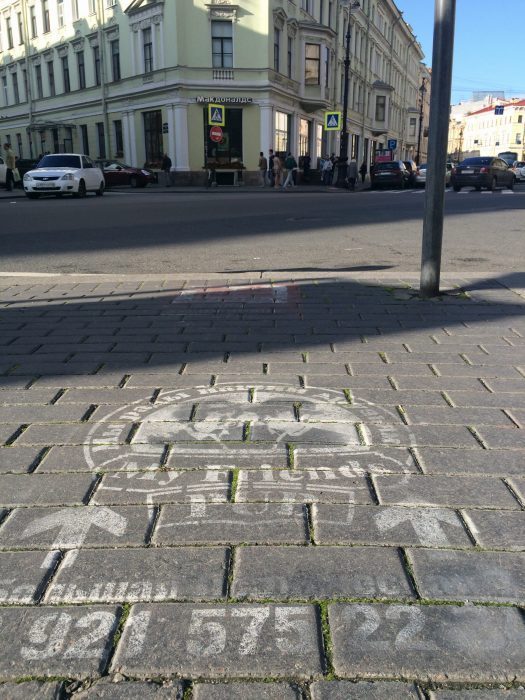 Apparently, this is how you make friends in St.Petersburg or find the One. At first, I thought I was accidentally in a red light district, although it didn't seem this way, and then I noticed these all over the city. Still to come across one of these with prince charming though… ladies, bring your own! )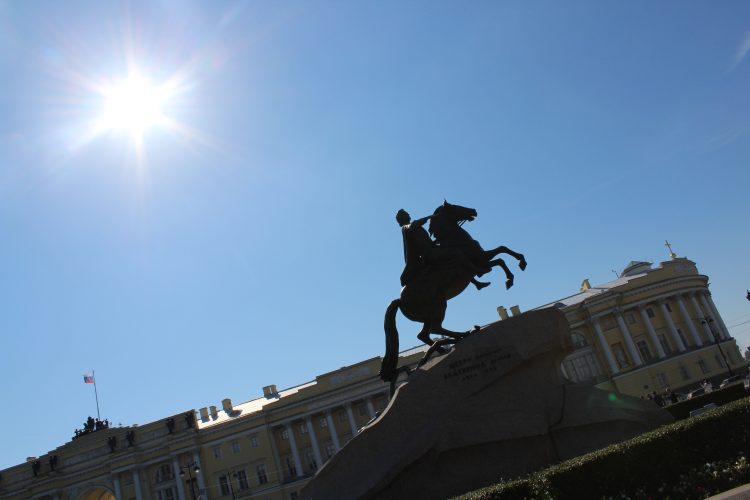 Many evolutionary and progressive reforms in Russia could be traced to… Peter the Great. Besides the introduction of a new calendar, modernization of Russian alphabet, first newspaper, and a great support for education, even state-sponsored study abroad programs (in those times!), probably, due to the fact how much impact they have had on him personally, and many other remarkable progressive reforms along the way. He also sought to end the practice of arranged marriages, where both parties had a right to say "No!" (has he really though?!) Before this, it was a common practice, again, personal experience. Wise enough after all his travels, studies and experiences, he makes his own choice… a girl of presumably commoner origin with experience ) who becomes his life partner and the Empress of Russia (first official in the history of Russia!). Peter the Great thought affectionately and highly of his wife, even acknowledging and crediting her smarts in his campaigns and everyday life. And it is believed they have been married twice (!), I guess, to make sure it was real ) Although during the construction of St.Petersburg, they lived quite modestly, he gives his wife an estate as a present. Tsarskoye Selo, or Royal Village, which becomes the Royal country residence. And this is where I headed on my last day in St.Petersburg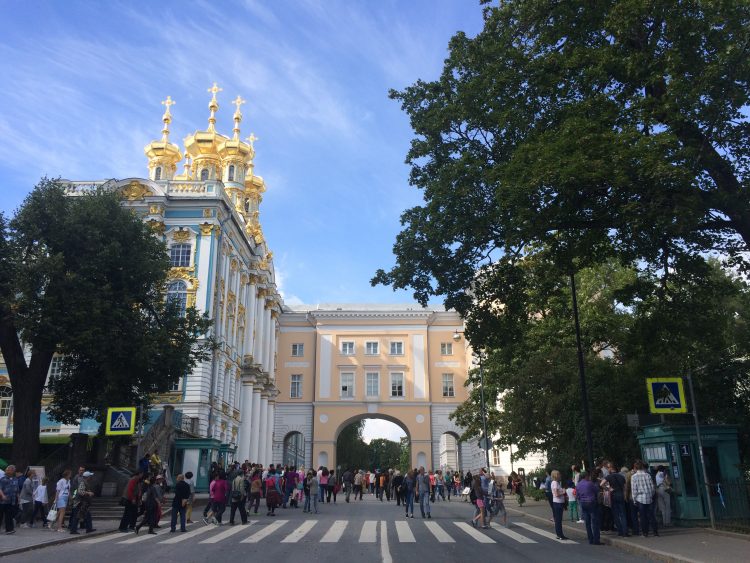 Royal modest living turned into this through centuries, and this is just a summer residence, one of them. The estate outgrew itself into a town which bears the name of Pushkin, one of the greatest Russian poets, who studied in the lyceum adjunct to the Palace. This lyceum was meant to educate future creme de la creme of Russian society, and it did. However, there were also liberals and revolutioners with different ideas of Independence and Liberty, some of them known as Decembrists. While the palace itself was remarkable for its lavish architecture and decor, especially its Amber Room. Where it is now though, I wonder… Oh, mysteries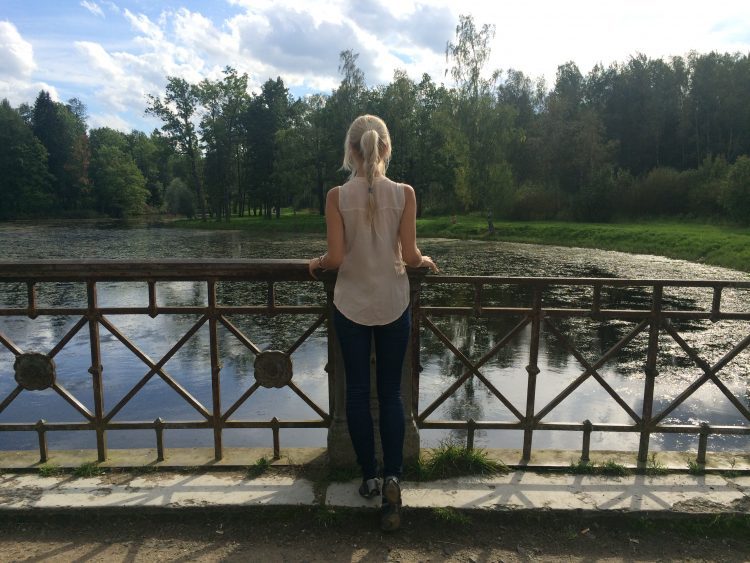 Did I care much about any of this though? This time I walked by the lavish palace and equally so garden, and headed to Aleksandrovskiy Park, with its charmingly unique and more authentic atmosphere, for more of a tet-a-tet experience with nature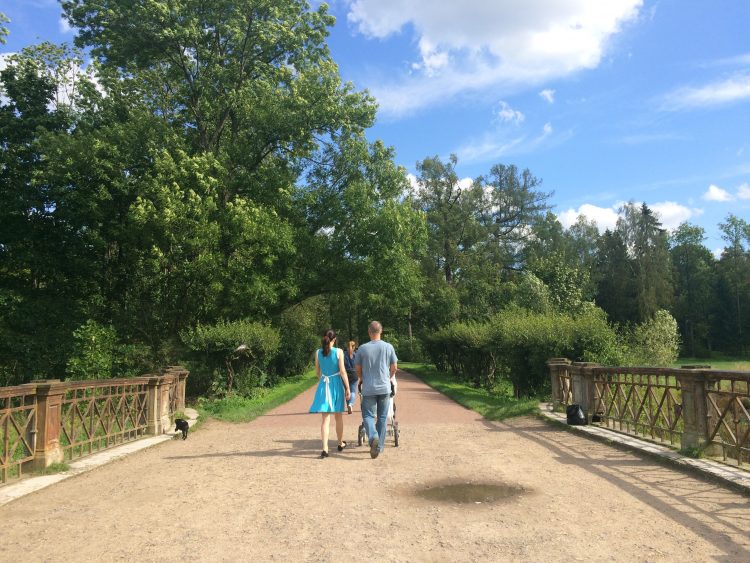 May be, this is why it is a popular hangout place among locals and independent travelers, like me, who cared enough to venture beyond the regular travel path… All that, plus, it is open to the public 
Have you been to Saint Petersburg? And did you get to experience a local version of the city?
All opinions and experiences are, as always, my own. 
Peace and Love,
Nadia
The post Familiar and Unfamiliar Saint Petersburg appeared first on Globetrotting Girl

by