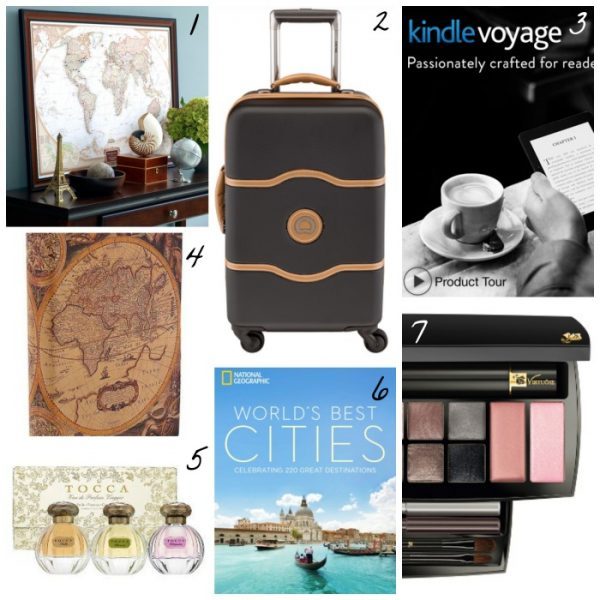 With holidays coming up, I personally think the most thoughtful gift to give (and receive also!) to a loved one or an important someone in our life is something that he/she is interested in and passionate about for those blissful live what you love days. Whether it is reading, gardening, cooking, hiking or traveling, it is usually our loving thoughts that matter the most.
So here are a few gift ideas for your favorite traveler:
Lancome Absolu Au Naturel Palette
What is on your holiday gift wish list this year? And what is the most thoughtful gift you have received?
Some of the links above are affiliate links, at no additional cost to you. These are the products (or similar ones by the same company) I personally use and like, and a few of them I would be glad to receive as a gift.
All opinions and experiences are, as always, my own. 
Liberty, Peace, Love, Bliss…
Nadia
The post Gift Ideas for Your Favorite Traveler appeared first on Globetrotting Girl

by