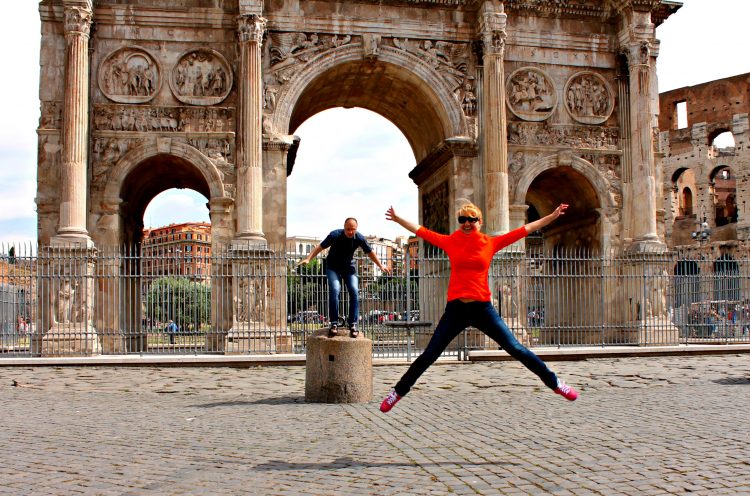 Travel is supposed to be all about enjoyment, following bliss and letting yourself fully experience the world. Its magic, its uniqueness and diversity. Am I right?
It doesn't necessarily mean having a completely "tourist moment" and jumping for joy in one of the favorite cities, especially if it is not your first or even second visit, but I think you are allowed to. Because these are exactly the moments when you follow your bliss and live your life to the fullest. These are exactly the moments when you live what you LOVE!
Whatever you call it a traveler, a tourist or a local. Or, may be, just a content person in love! In LOVE with the world, travel, life and the city!
How-tos for more enjoyable travel experiences:
Experience for yourself
Eliminate the Rashomon effect. We are all different and our opinions and experiences are different, sometimes even of the same place and at the same time. For me the most amazing discoveries happen when I decide to follow my heart, curiosity and explore an unknown city, town or place without letting other people's opinions and perspectives interfere with my own thinking and vision. Let it be a country, a city, a place or a person. Everyone has a fair start. To be a better version of themselves. This is a beauty of choice!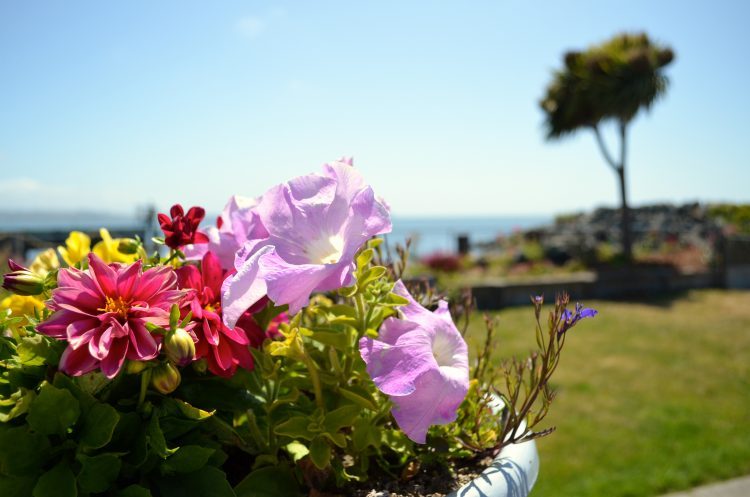 Colorful flowers in Gills by the bay in Eureka, CA
Travel beyond the beaten path
Visit a few of the famous and popular sights, but don't forget to take some time to explore the real city and visit less known places also. Even an eternal city, like Rome, can be less "touristy", if you decide to visit areas where mostly locals go and experience famous sights and main attractions early in the morning or in the evening.
Dress up (at least sometimes!)
Besides style, comfort is essential during travels. You can discover, explore and see so much more with a comfortable pair of shoes and outfit. This is where finding the right fit and style is worth the time and effort. Well, and dressing up occasionally makes travel even more special and fun )) And I think you do get better at it!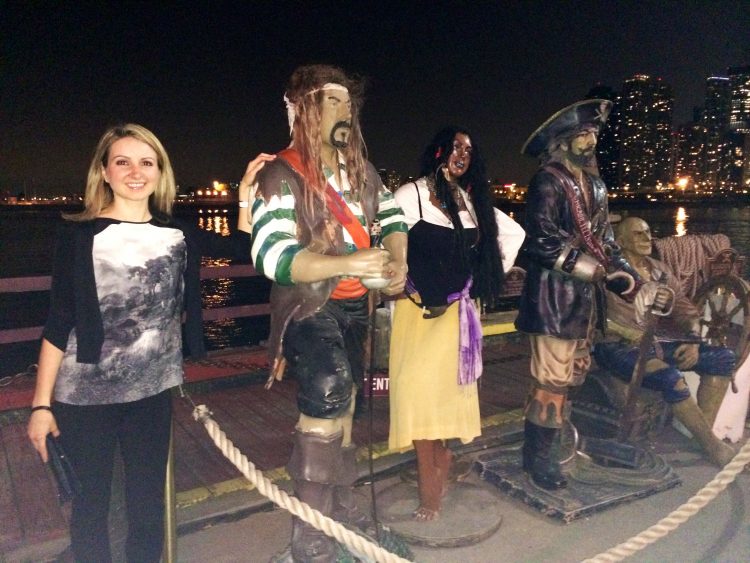 I am definitely on the best-dressed list here )) Thanks, BCBG!
Leave some time for spontaneity
If you are one of those travelers who always has a mental sightseeing to-do list, try to leave some time for coming across surprising can't be missed sights and places. And many positive surprises will surely come your way!
Put down the map
Let go of your fear of the unknown, put down the map and let the road take you to a new location. Follow a few serendipity names and discover many interesting places and locals along the way. This is what travel is all about!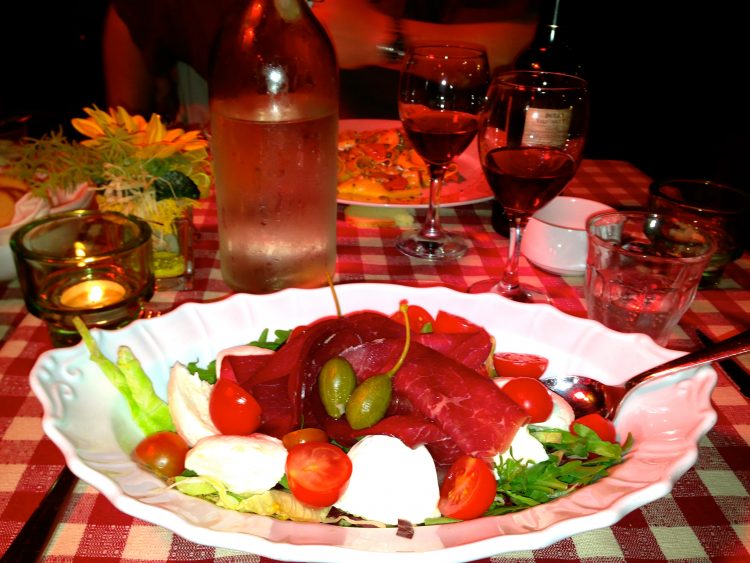 A local osteria in Brera, Milan
Discover your own place in the city
Find something different; your own place in a big city or location. Your heaven. This is the place that usually becomes more important to you and holds a special place in your heart. It might even become more meaningful with every visit!
Notice the colors
Nature is breathtakingly beautiful! So try to look around and notice the colors of the place you are visiting, and its colorful mosaic kaleidoscope. Do you remember the colors of the last place you visited?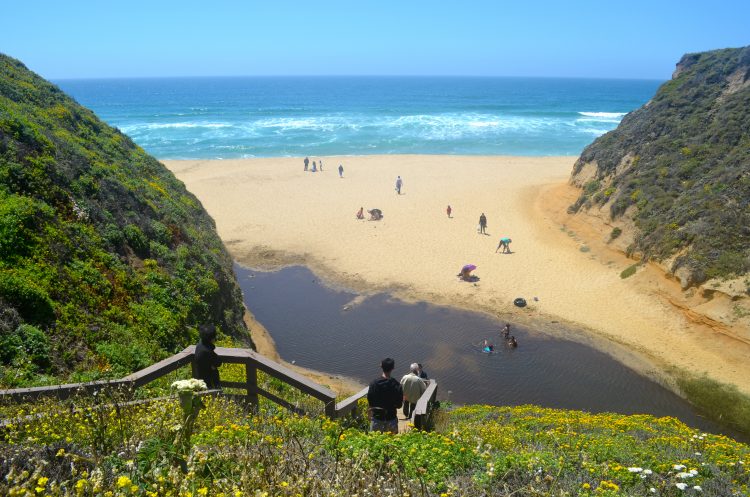 Route 1, California
Experience when in Rome do as the Romans do moments
Step out of your comfort zone to maximize your travel experience and truly get to know a new country, city or location. Interact with locals, try new food and adapt yourself to the habits of the place you are visiting. Experience as many when in Rome moments as possible. Do you think you could pass for a local? ))
Immerse yourself in culture
Any place you travel to is not only about its famous sights and main attractions, it is more about its people and culture. So immerse yourself in its history, language, art, culture, music and traditions of the place you are visiting.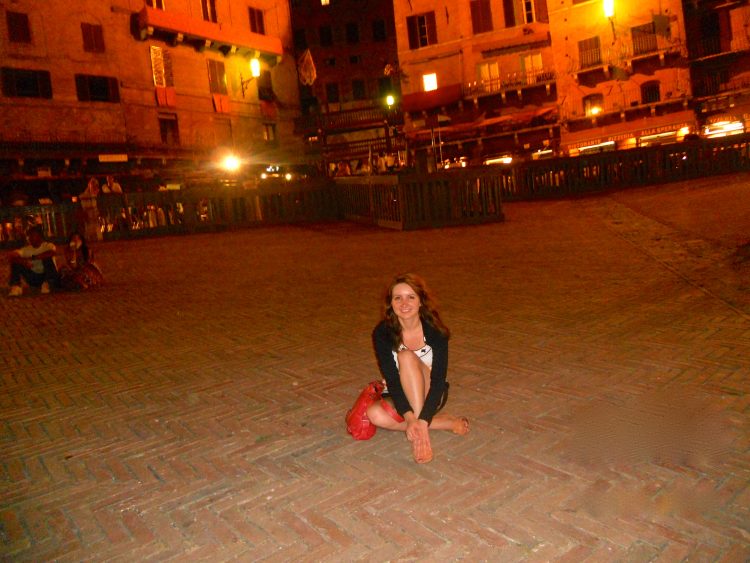 Piazza del Campo, Siena
Choose quality over quantity
Choose meaningful quality travel experiences over numbers. Travel is not about how many countries, cities, miles, sights, etc., you have traveled to… Although it would be great to travel and visit many amazing places across the world. Travel is more about meaningful and positive experiences and encounters along the way, at least to me ))
These are my How-tos for more enjoyable travel experiences. And how do you enjoy your travels?
All opinions and experiences are, as always, my own. 
Liberty, Peace, Love, Bliss…
Nadia
The post How-tos for More Enjoyable Travel Experiences appeared first on Globetrotting Girl

by