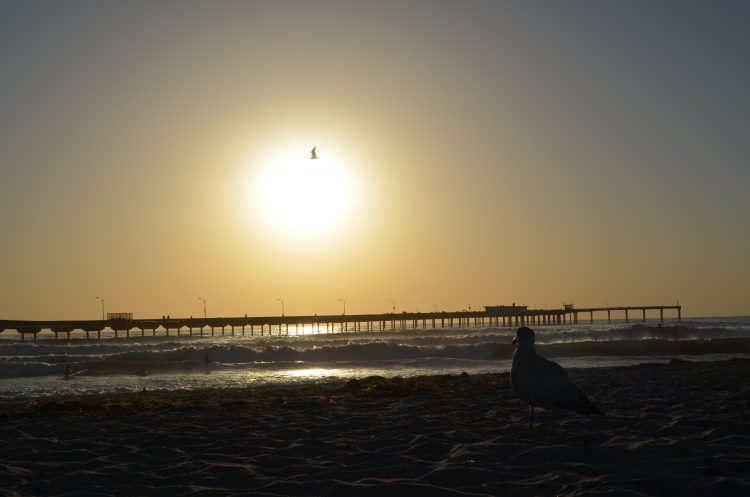 Let me ask you this. Are you always being understood the right way?
Or, may be, let's start from the beginning.
How many languages do you know? Not with the help of a dictionary or an app or even a few colloquial words. In how many languages can you read an advanced text or a novel? In how many languages can you write? In how many languages can you follow and contribute to a meaningful conversation? In how many languages can you converse about your favorite books, about your travels and favorite places? In how many languages can you converse about literature, Art or anything meaningful to you?
In how many cultures have you actually lived? How many cultures have you experienced authentically in your life? Well, at least so far. And I am not talking about a few vacations in a private villa on a luxurious island or even a few short trips to the same country (not there is anything wrong with it: I visited many countries this way also and had a really great time there as a guest).
I really do miss meaningful conversations, hence I created this travel blog as a platform for open discussions about travel experiences, cultural relations, our important role in it, and as an opportunity to connect the world through Art, Beauty, Bliss, Love, Nature, Peace and Travel.
And what does it have to do with anything?
Why do we understand the way we do? Do we actually perceive others through our own understanding? Our own stereotypes? Do we even think about the context or the situation? Does our understanding evolve over time?
Are we always being understood the right/correct way? The way we actually intend it?
And also who could have ever misinterpreted words of Jesus and Buddha? Really?! They all seem very clear to me: universal messages of love and peace. (Yes, a very loving observation for those who believe in mirror work and all the Universe wants from you is living your authentic truth!)
And why am I thinking about it? And why do I even care?
Well, today I heard my nephew say to his dad a few times: " You are not listening to me!" While both of them being clearly frustrated over something that could have been easily prevented and resolved. Bingo! This is when it made all my frustrations and situations so understandable. He clearly wanted to say: "Listen to me! This is what I want you to do and this is what I need/want. Let's talk about it" And they were speaking the same language.
It is not only between adults and kids. This comes form my own experiences, my observations and my talks with new Italians during my travels in Italy. Besides, counseling/marriage counseling is becoming more relevant. Learning to understand someone you love and clearly wanting to be understood in return does require effort, negotiations, and peace talks. At least assuming you love and care about each other.
So what happens when we speak one of the several foreign languages we know? Are we expected to speak formally measuring every word prepping for a successful future of a billionaire CEO/politician/president? Can we actually be ourselves and use a colloquial version of the language with all the nuances particular to us that actually make the language alive and that actually make it our own and unique? And being understood the right/correct way at the same time? The way we actually intend it? in the moment and in the context of the situation?
And what does it even have to do with other languages and cultures?
I know. So many questions!
I might not be using socratic dialogue the correct way, and it is not my point anyway. However, questions help us reflect and think. And if you ask me, there are really no meaningless questions, at least not in this topic.
There is Amin Maalouf's theory about an individual knowing and speaking several languages. The first one is the language of identity, the second is English and also another language, freely chosen, as the language of the heart, the language of the soul and the language you love. With each individual being encouraged to accept his own diversity and with his identity being a sum of all his/her affiliations, while at the same time being accepted, respected and appreciated for it by other people, individuals and the society, potentially also with a multicultural identity of their own, hence making it relatable, understandable and respectful.
May be, this is what helps us understand one another better. With all of us navigating foreign languages and foreign cultures that eventually become a part of our own identity, we learn to perceive others and their words in the context of the situation and become more understanding and more compassionate in the process. And, may be, even learn to clarify the situation by asking questions and what exactly we mean when we say something. By concentrating on the important meaning of the conversation rather than our perception and stereotypes of others' words. And saying instead, "Let's talk it out! It is important to me also. What do you actually mean?"
Does knowledge of other languages and cultures help us eventually become not only natural speakers of several languages, but also help us become cultural interpreters/mediators and promote understanding between other people and other cultures? Do we eventually become identically and culturally unfrozen by morphing into a multicultural identity of our own? Identity that is actually mutually accepted, respected and appreciated by other individuals and the society with a multicultural identity of their own? The identity that is actually living its authentic truth?
Let me ask you again. Are you always being understood the right way?
All opinions and experiences are, as always, my own. 
Liberty, Peace, Love, Bliss…
Nadia
The post Let Me Ask you This. Are You Always Being Understood the Right Way? appeared first on Globetrotting Girl

by