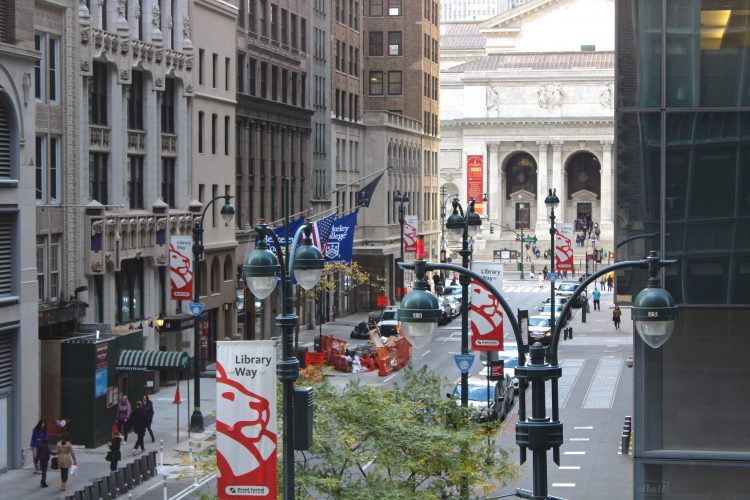 During my very first trip to New York City, I stayed at Columbia University, and although I was not that impressed with that part of the City, especially after Italy and Europe, with Columbia University campus I certainly was. And it did set the tone for my many future visits to New York.
I have been very fortunate to live relatively close by all these years, visiting the City quite often for day trips, exploring its different and interesting for me parts and everything great it has to offer. Whether it is Metropolitan Museum of Arts, Museum of Modern Art (MOMA), New York Public Library, nature of Central and Bryant Parks, many different and quintessential neighborhoods, and even celebrating its magic during festive season, New York proves with every visit that it is a truly cosmopolitan and remarkable City worthy of every trip and experience.
While there is no shortage of great and interesting places to stay in New York, Library Hotel stands out among many as unique and interesting place to be while in the City. So I reached out, and was quite excited and content to visit New York and Library Hotel as a Guest. Also, the day after my stay this hotel won the Awards for being America's Best City Boutique Hotel and the World's Best City Boutique Hotel! Quite remarkable and impressive, indeed. Congratulations once again!
Those who support me on Instagram (@Globetrotting_Girl) have already experienced Library Hotel and Library Way during my stay there. So Today I am celebrating Literature, Thought-Provoking Ideas and Library Way in New York.
Situated in Manhattan, Library Hotel is a modern-day and literary oasis located next to city's main points of interest and destinations. Just steps away from New York Public Library and major shopping district of Fifth and Madison Avenues, hotel's interior is complemented by modern design, luxurious decor and upscale amenities, providing boutique approach to modern luxury and unique experience with literary, yet comfortable, vibe. Each of sixty hotel rooms is decorated  with a collection of Art and Books relevant to a specific topic within the Dewey Decimal category (Library Classification System positioning books in relation to similar topics) with each floor representing a particular subject theme.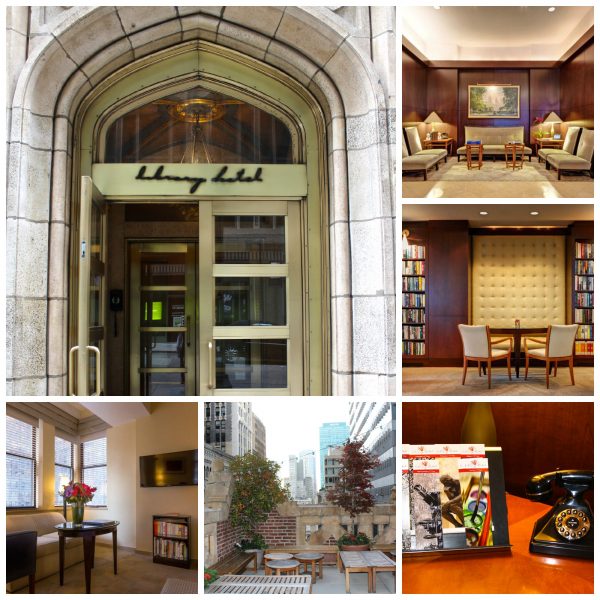 I stayed at a Junior Suite (Beauty and Health), and was upgraded to the largest room in the hotel, ultimate in luxury and comfort. Besides its larger size, the King bed, it is remarkable for its additional area with iconic city views of the New York Public Library and Madison Avenue. Definitely a Great Bonus in the evening and in the morning! And I did stay up late reading Body of Knowledge by natural beauty and smiley sunshine Heidi. Great tips and I wish I remembered them all ))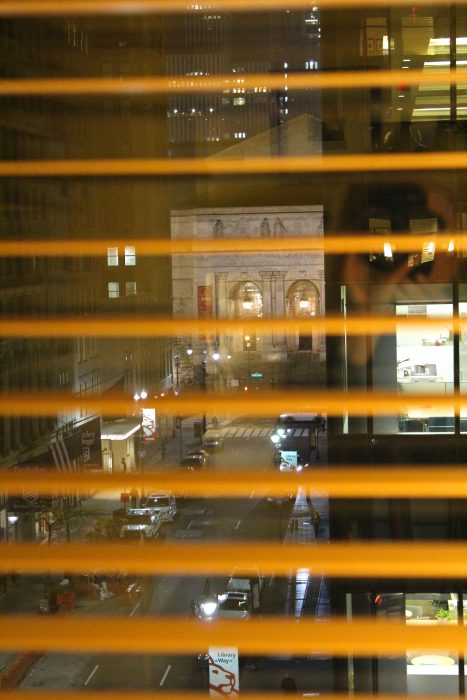 Those views, those views…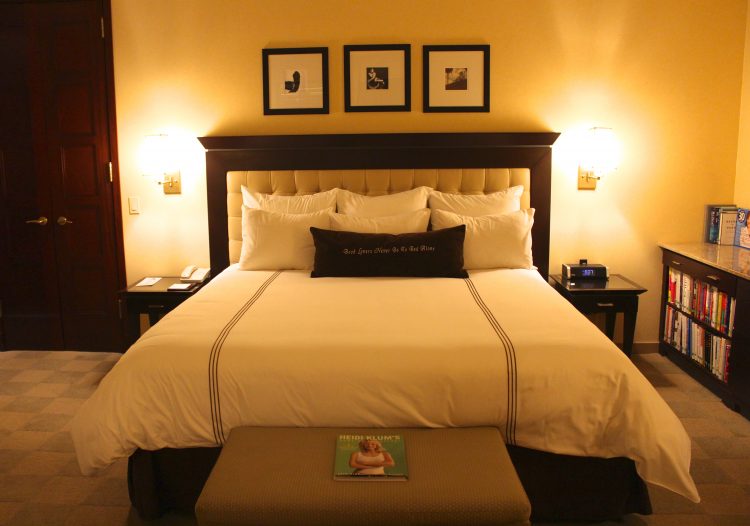 My evening of reading
Waking up to Greatness and Gorgeousness ))
Besides unique features of the rooms, Library Hotel has a Reading Room with hundreds of interesting books in it, refreshments available the whole day and quite enjoyable distractions in form of Madison Avenue and Library Way views. The top floor of the Hotel is remarkable for its Writer's Den, a fireplace for cozy evenings of reading, inspirational Poetry Room, Bookmarks Lounge with literary inspired drinks and Open Terrace with gorgeous New York City views.
Or what is Love, than the expression of One soul's beauty… Poetry Room in @libraryhotel
However, the most important feature of the hotel is its remarkable location. On Library Walk and a few steps from New York Public Library. What more could any book lover, literary buff, intelligent and erudite traveler wish for? ))
Although I have been to New York and Public Library numerous times, I have never been to this part of the City prior to this. So what is it?
Library Walk is a celebration of the World's Great Literature in collaboration between The Grand Central Partnership and New York Public Library. It extends from Park Avenue to New York Public Library along 41st Street and is distinguished by artistry of bronze sidewalk plaques featuring quotes of Great Literary minds, such as Earnest Hemingway, Emily Dickinson, Virginia Woolf, etc.
This is what I decided to do during my current stay in New York: walk along Library Way, read some inspirational quotes, think about life, writing and Literature, visit New York Public Library and its interesting exhibitions.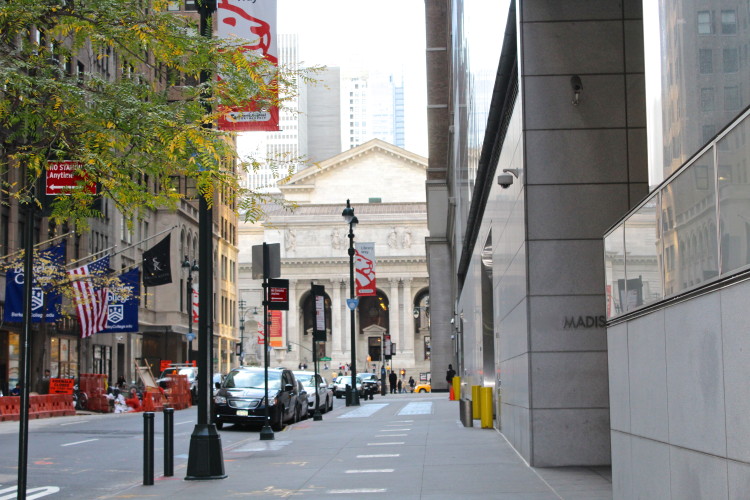 "A poem doesn't do everything for you.
You are supposed to go on with your thinking.
You are supposed to enrich
the other person's poem with your extensions,
your uniquely personal understandings,
thus making the poem serve you." – Gwendolyn Brooks, Song of Winnie
"The bird that would soar above the level of plain tradition and prejudice must have strong wings"           Kate Chopin, The Awakening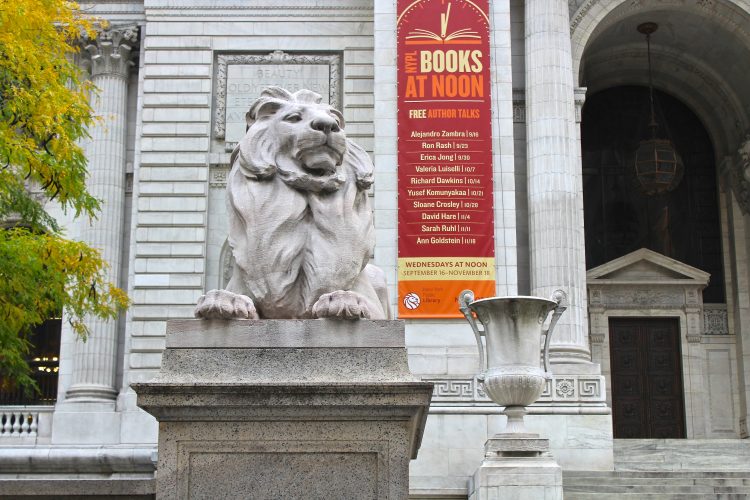 Majestic Lions at the entrance of New York Public Library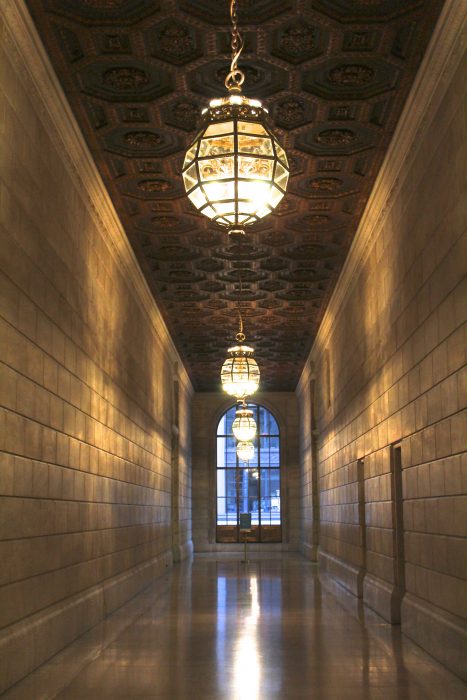 Light and Depth, Library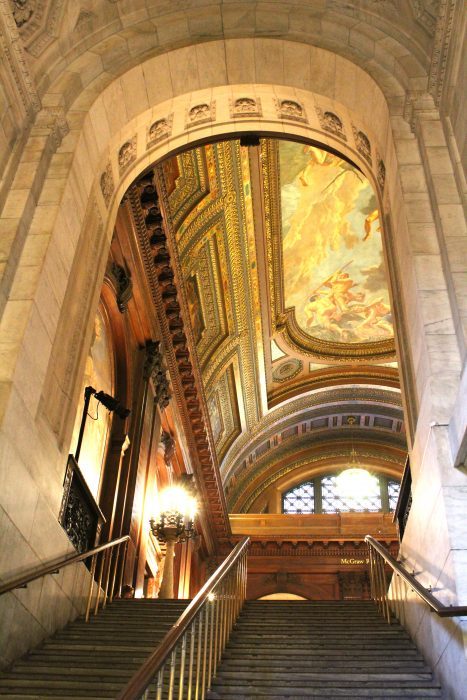 Elaborate Decoration of New York Public Library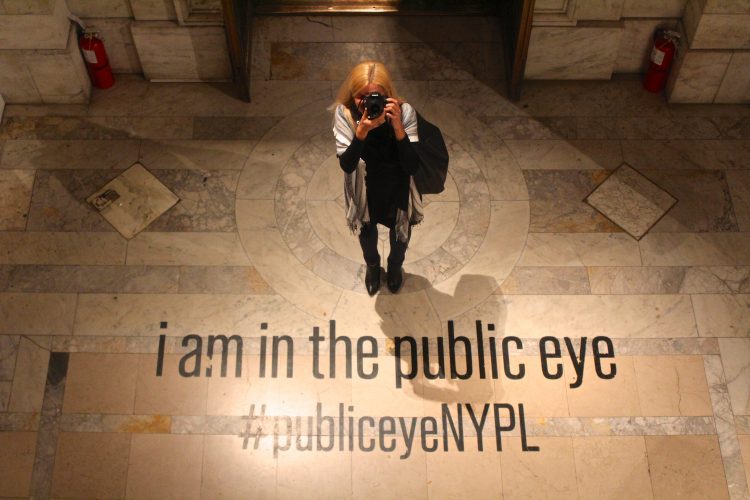 How do I opt-out? #PrivacyPlease ))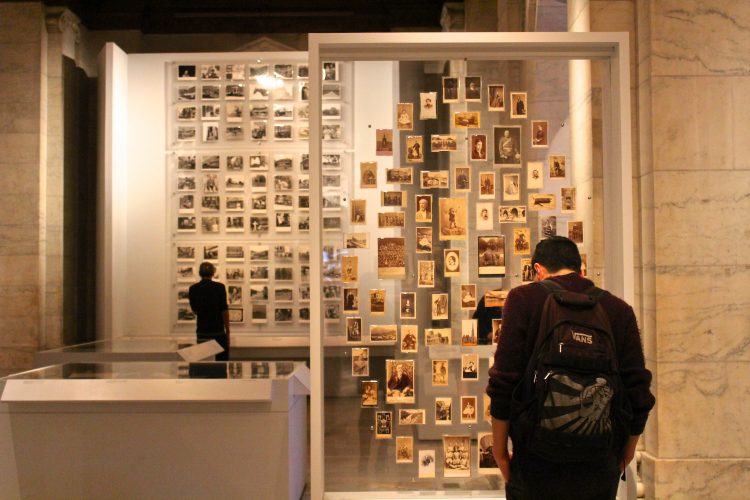 New York Public Library temporary photography exhibition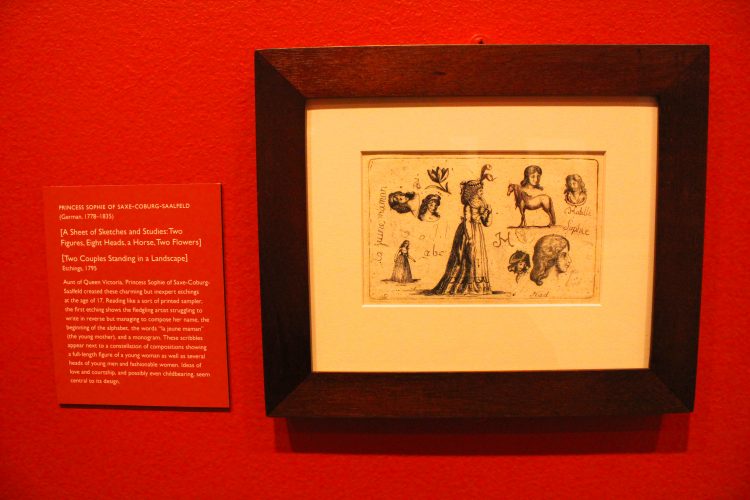 Another exhibition: Celebration of talented women through the centuries. Princess and Talent?! Apparently, it is possible ))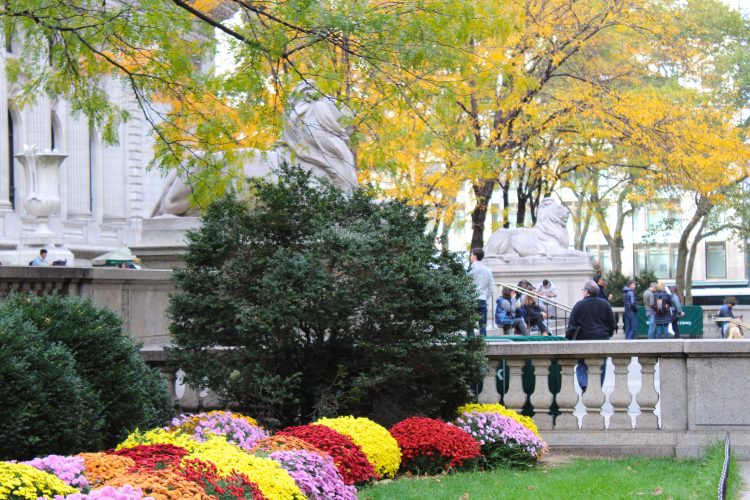 "Nature and Art, being two different things, cannot be the same thing. Through Art we express our conception of what nature is not". – Pablo Picasso, Picasso on Art: A Selection of Views
Who thinks otherwise though? ))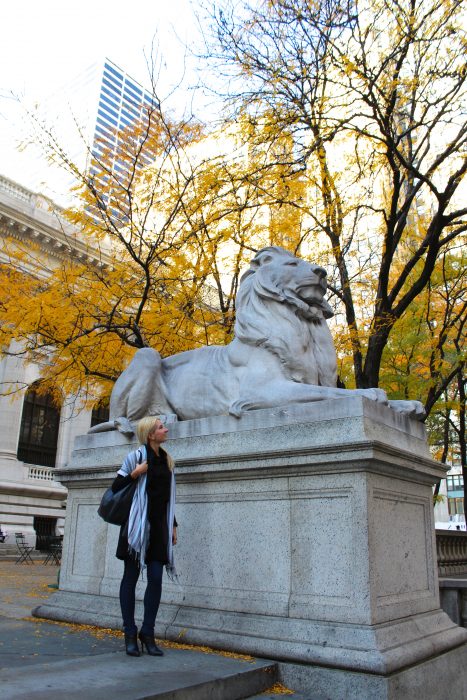 Honor Code of the Deep Ocean, Deep Sky and Deep Minds. Honor Code of Depth, Namaste!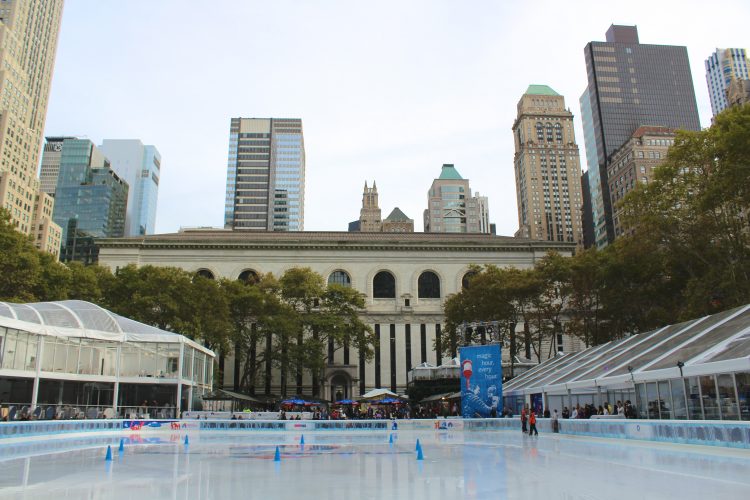 New York Public Library from Bryant Park
This is my Celebration of Literature and Thought-Provoking Ideas during my stay in New York. Over to you. Have you ever been to this part of New York? What ideas and quotes have resonated with you the most? Share them in the comments.
This post is part of collaboration with Library Hotel; Globetrotting Girl stayed at the hotel as a Guest. All opinions and experiences are, as always, my own.
Liberty, Peace, Love, Bliss…
Nadia
The post Literature and Thought-Provoking Ideas in New York appeared first on Globetrotting Girl

by