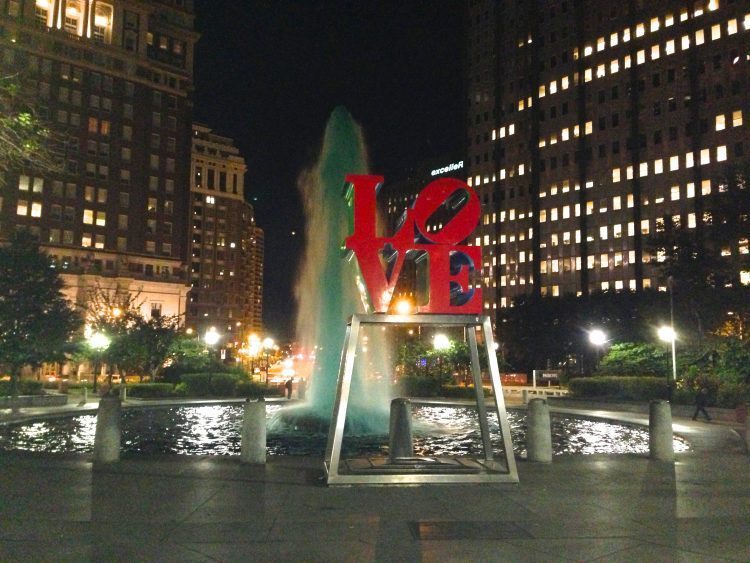 Philadelphia has been on my travel wish list for a very long time and it was a combination of factors that attracted me there. First of all, this is a historic city of major importance for American history. After my trip to Washington and seeing the Declaration of Independence, I really wanted to visit the place where it was signed and where many important and meaningful events for American history took place. Also, "National Treasure" romanticized Philadelphia a bit for me. And as most of the foodies out there, wanted to try the real Philly cheesesteak, the way it is supposed to be. 
Philadelphia is the fifth most populated city in the USA and it is well-known for its important role in the American history. Probably, when you hear "Philadelphia", words like "Liberty Bell", "American Revolution", "Declaration of Independence", "Founding Fathers", "Constitution" come to your mind. And this is what I expected to find there or, may be, I was not as prepared as I thought.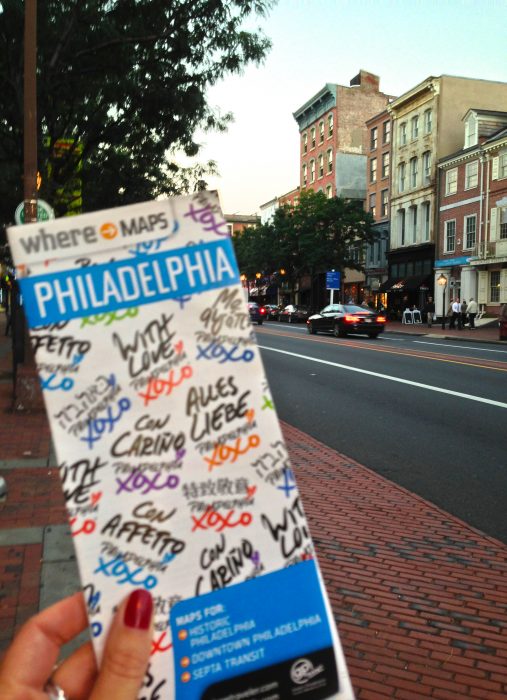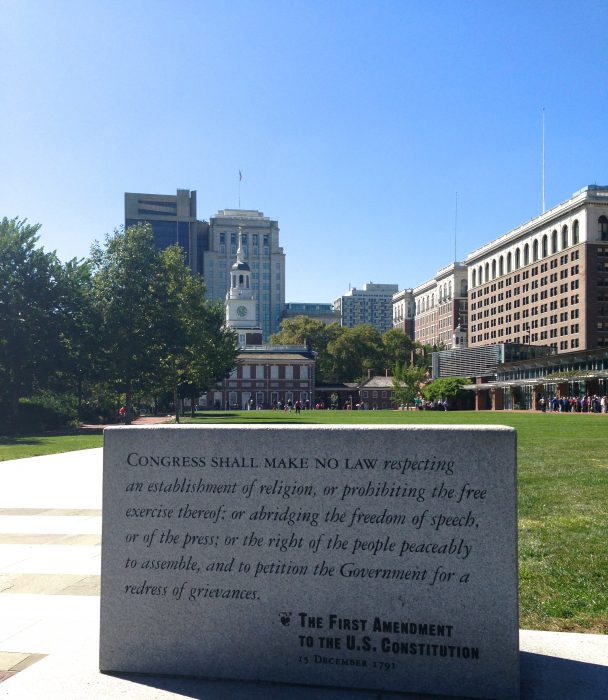 The First Amendment to the US Constitution and the most Independent Place in the USA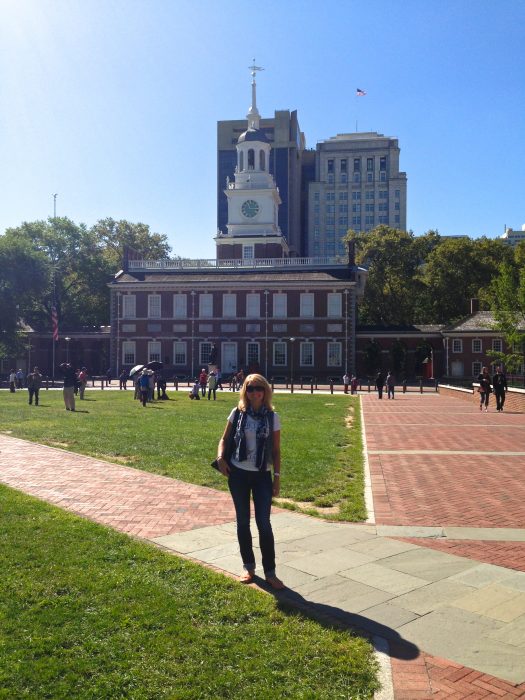 Independence Hall and Independence Square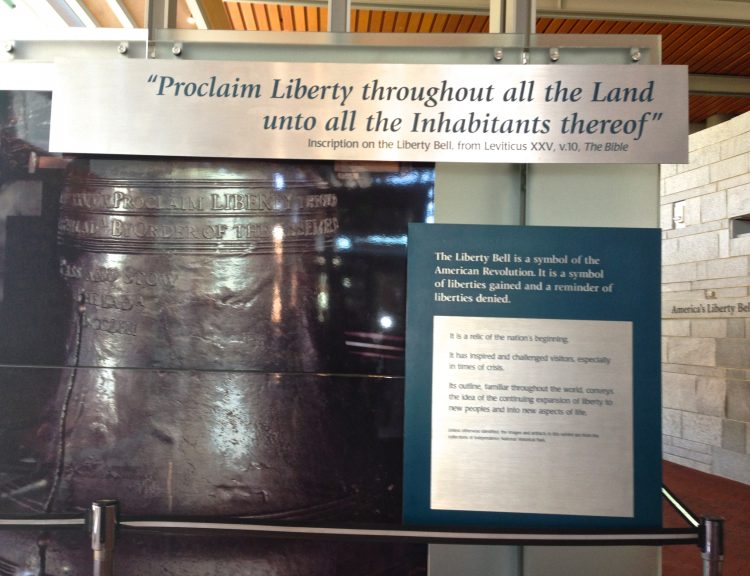 Liberty Bell Center and a symbol of American Revolution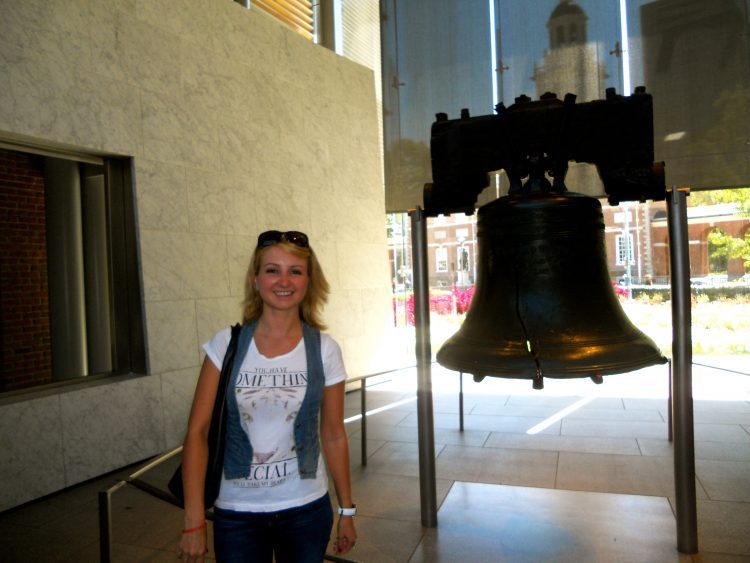 Let the Liberty ring…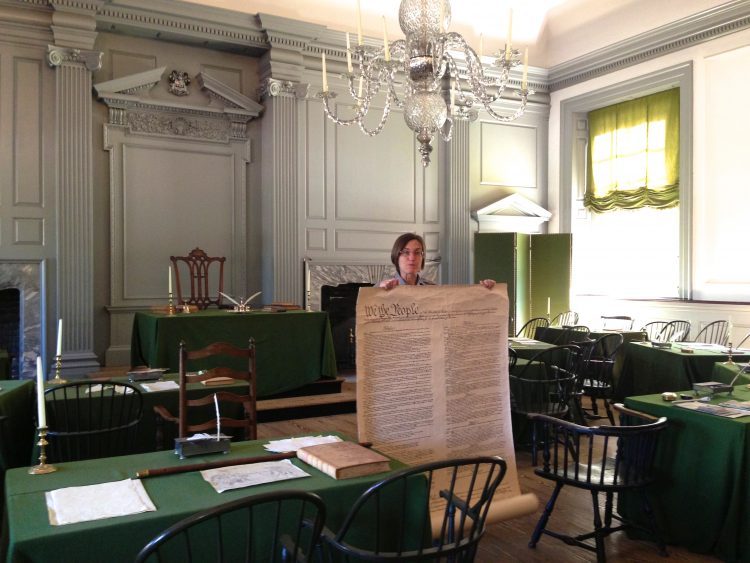 US Constitution… Do I see We The People, as the first words there? ))
The biggest surprise of the trip is to find out how artistic Philadelphia is! It seems as if the City lives and breathes Art and Culture. And no wonder why, many Philadelphia's Art Programs are really paying off. So, I decide to take a detour and spend the second part of the trip exploring Philadelphia's artistic side.
Philadelphia, City of LOVE and Art:
Founded in 1959, Philadelphia's Percent for Art Program requires private developers who are building on land attained by the Authority to set aside at least 1% of the total construction hard costs to commissioning original works of public art. Since the beginning of the Program, nearly 400 works of public art have been installed and they can be found all over the city.
Philadelphia has many nicknames, but the most famous ones are "Philly" and the "City of Brotherly Love". Besides these two, you can hear "The City that Loves you Back", "Cradle of Liberty", "The Birthplace of America" and "The City of Neighborhoods". The word "love" (from the Greek word philos (φίλος) "loving") is not only in its name and nicknames, it can also be found in "LOVE Park", a favorite destination for many tourists and locals alike. It is located in John F. Kennedy Plaza, near the City Hall, and gets its famous nickname due to its famous sculpture. And this is the place where Philadelphia, City of LOVE and Art comes to my mind.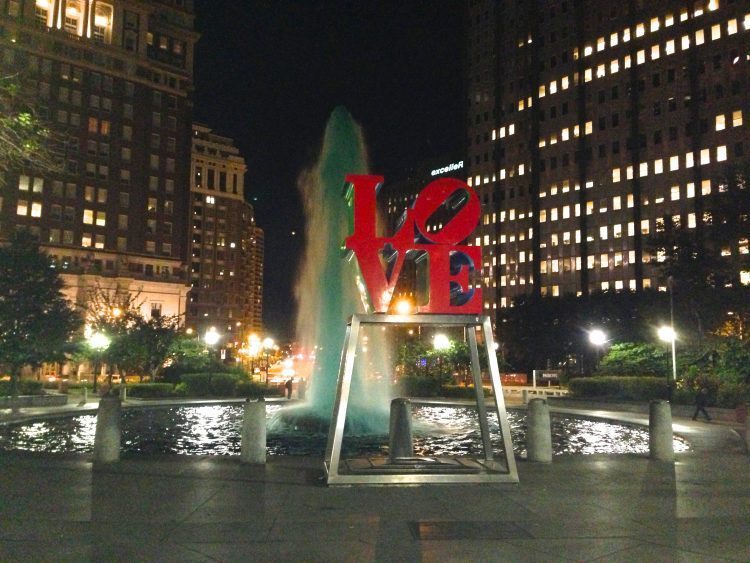 Love Park, Philadelphia
Also, LOVE Park serves as the grand entrance to Benjamin Franklin Parkway, which stretches from the City Hall all the way to the Philadelphia Museum of Art and is considered to be Philadelphia's most monumental mile of art, architecture, science and education. Besides many museums, statues and fountains, you'll be able to find your country's flag there since the Parkway is lined with many flags of countries from around the world.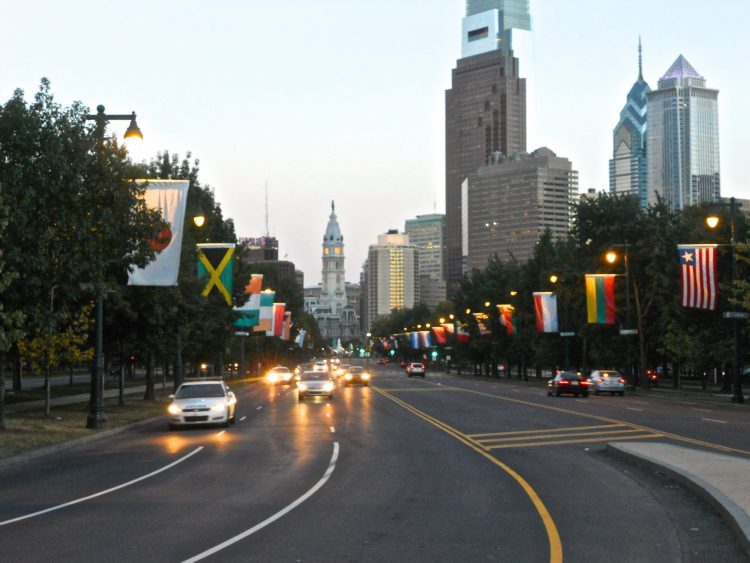 Benjamin Franklin Parkway
At the end of the Benjamin Franklin Parkway the Philadelphia Museum of Art awaits you with its famous Rocky steps. After walking this monumental mile, I still have some strength left in me to run up the famous steps. Ok, may be, more like walk up the stairs, but it still counts )) With so many people around you running up the stairs, smiling, striking their Rocky poses and channeling their inner children and heroes, I get in the same spirit very quickly. While I am trying to "fill Rocky's shoes" even for a few seconds, breathtaking views of the Benjamin Franklin Parkway and Philadelphia's skyline rock my world. It does feel like "I am the Queen of the World" moment and it is definitely one of the moments to be shared.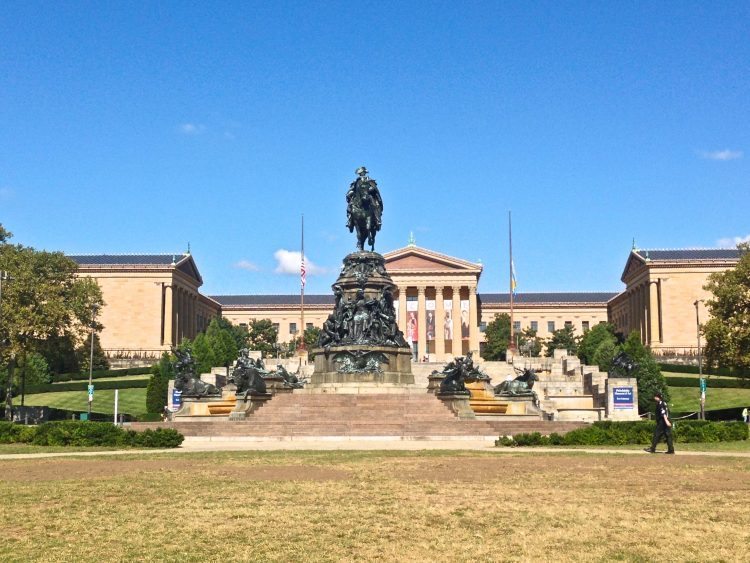 Philadelphia Museum of Art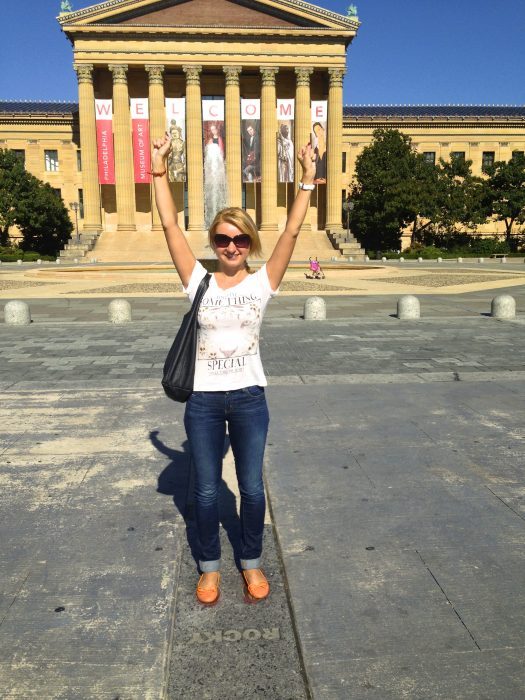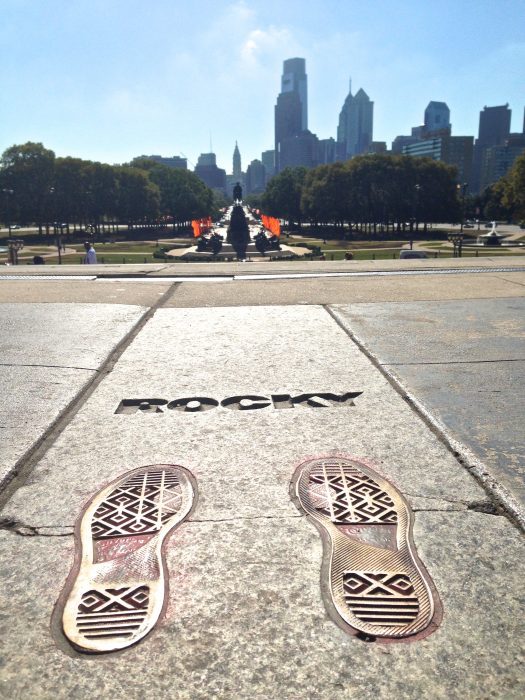 Benjamin Franklin Parkway from the steps of Philadelphia Museum of Art
Philadelphia Museum of Art is the third-largest art museum in the United States with around 300,000 works, more than 200 galleries presenting painting, sculpture, photography, decorative arts, textiles, architectural settings from around the world and it is a must-see on the city's artistic tour. Rocky steps make this museum famous even for not art lovers, but the actual entrance to the Museum of Art is on the opposite side of the building.
While taking Philadelphia's hop-on hop-off tour, I notice many colorful murals all over the City. Philadelphia's Mural Arts Program transforms public spaces and adds color, beauty and life to this historic city. Since the beginning of the program in 1984, over 3,600 murals became a part of the City's landscape and a great source of creativity and inspiration to many local residents and travelers alike. In fact, Mural Arts Program has earned Philadelphia international praise as the "City of Murals". Who actually knew it? ))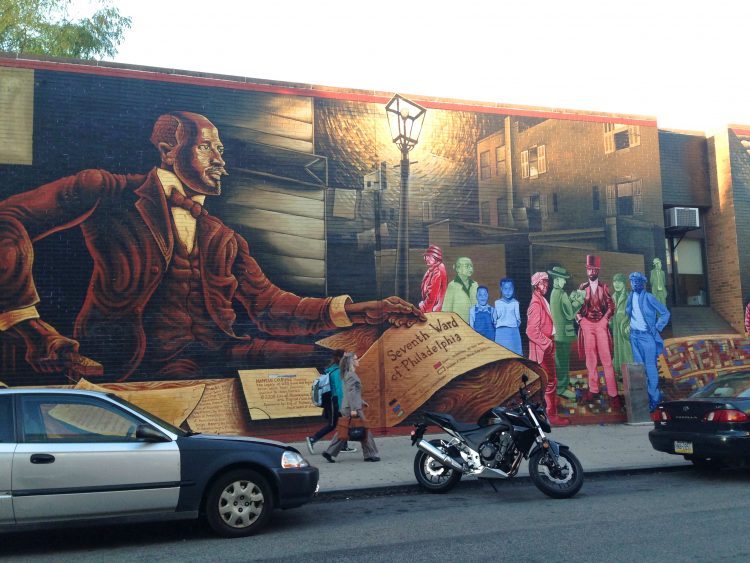 One of many Philadelphia's murals, South Street
Before leaving the City, I remember about a Philadelphia magnet for my collection. After a few unsuccessful store stops near Chestnut Street, I am advised to go towards South Street, where I am "certainly to find one". South Street is one of Philadelphia's most famous streets and is considered to be one of the City's  biggest attractions, mostly known for its diverse and eclectic mix of many stores, cafes, bars and for its "bohemian" and "punk" atmosphere. Well, I do not find the magnet that I want there, but I do find a very beautiful Busybee Homestore and Design Center, where I lose track of time choosing things for my home. And the magnet? It awaits me on some side street near-by and it is one of the most colorful magnets in my collection!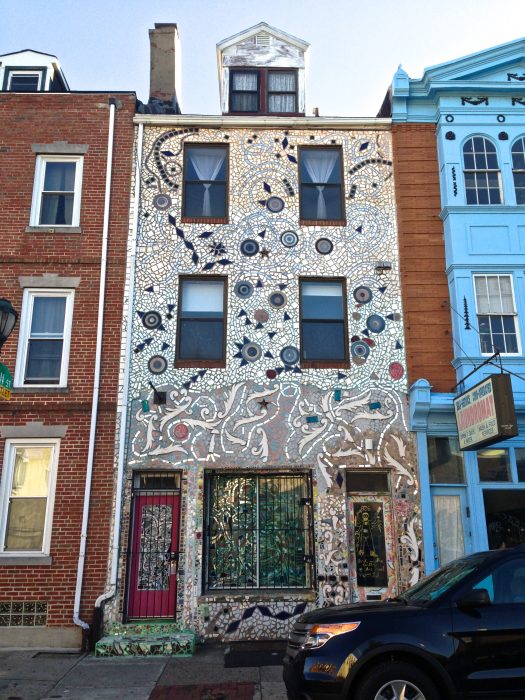 Interesting building on South Street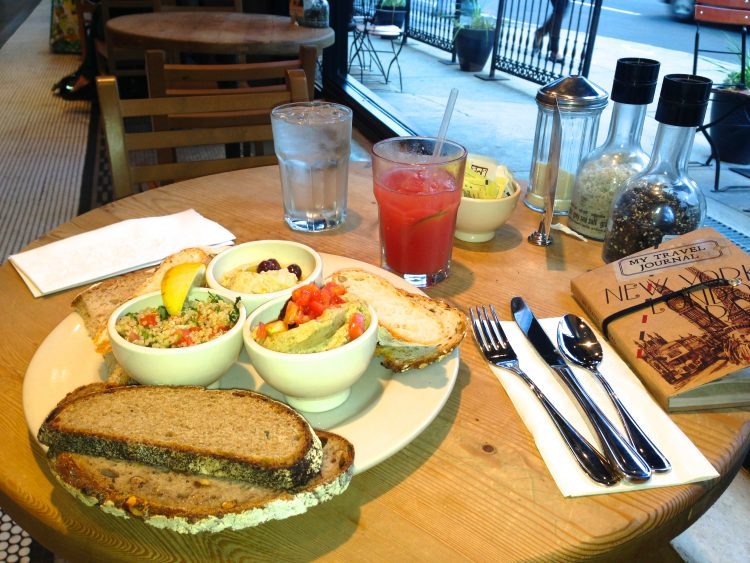 My vegetarian bliss ))
On my unexpected detour, I completely forget about my quest to try different cheesesteaks around the City and about different places suggested by locals I met along the way. Sorry, guys! I do try one and it may not be the best Philly cheesesteak out there and not from the best places in Philly known for their cheesesteak, but to me it still tastes delicious. Well, sometimes it is nice to leave the place knowing that there are some unresolved "issues" and things you want to see and experience on another visit. And, apparently, there is a vegan/vegetarian version of it, which makes it even better for me ))
Philadelphia will always be a historic landmark, known for the Liberty Bell, Independence Hall and its important part in American history. However, I am certain that it will also become more known for its artistic side and its loving feeling in the future. Hopefully, it will become Philadelphia, City of LOVE and Art not just for me, but for many unsuspected travelers out there. All it takes is to spend more than one day in Philadelphia and get sidetracked by the beauty around.
All opinions and experiences are, as always, my own.
Liberty, Peace, Love, Bliss…
Nadia
The post Philadelphia, City of LOVE and Art appeared first on Globetrotting Girl

by