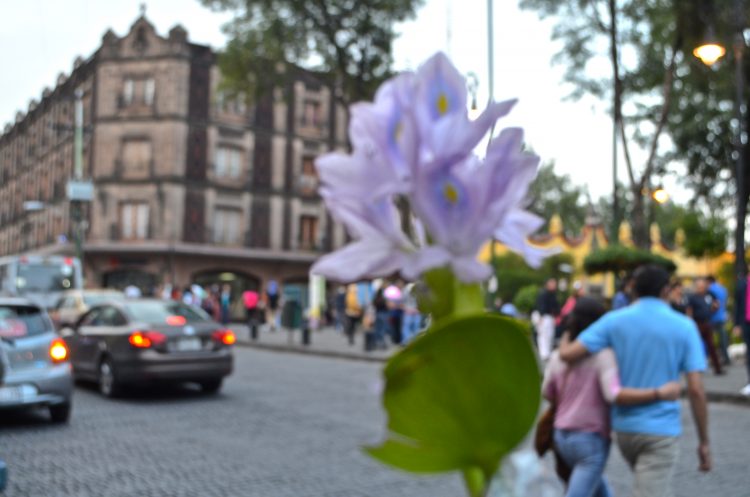 In sync and all, Coyoacan
Have you ever experienced a city where you were completely surprised by something? In a positive way. I have, and a few times. From Love and Passion in my beloved Rome, Culture and Literature in Milan, to Art and Love in historic Philadelphia, PA. Each city unique in its own way, and each of them became my favorite cities in the world.
During my recent world travels from Vancouver to New York, I started my exploration of Mexico from Los Cabos in Baja California. It was my first time in the country, and I wanted to explore and experience many great and interesting places it has to offer. Mexico City, economic, political and cultural center and capital of the country, seemed to be the obvious choice.
Romance in Mexico City
With a few notes, mostly from my hotel research, and a few safety concerns I heard from various sources, which prompted me to stay closer to historic center and be more cautious, there I was, exploring Mexico City. Thankfully, there was plenty of reliable information out there, many people were upfront and honest about it, and provided very helpful advice, suggestions and better options. So I personally had an overall positive experience and not a scratch to prove it.
If you follow me on Instagram (@Globetrotting_Girl), travel and experience the world and places with me, you will know how surprised and amazed I was with Mexico City. Arriving to this particular city without prior misconceptions turned out to be the best decision for me personally. I wanted to experience the city as it is, in all of it authenticity, originality and let it unveil its peculiarities to me in its own way. And I am really glad I did. Besides being the capital of the country and with many things to do and experience in the area, its historic center turned out to be one of the most architecturally and culturally rich places in the world.
As I was exploring and strolling through the city, Alameda Park with its straight-forward paths and charming fountains, elegant Palace of Fine Arts, historic center remarkable for its architecture and cultural, economic and political center of the country, Zocolo, I was completely surprised by all the affection. In fact, the first thing I noticed about Mexico City was how affectionate people are: love and romance are so natural and evident here. It might have been quite normal in many European countries and California, however, being here after my travels in Canada and USA, where many people are more reserved, it did surprise me a little bit. Liberty and Romance definitely seemed to be in the air here: from cuddly couples all over the city, romantic strolls hand in hand to smooching everywhere.
While looking through the photographs I took during my travels in Mexico City, I noticed many photos of couples in love. Since it was quite random, with many of them taken for other purposes, and Mexico City being one of the most populated cities in the world, it also reflected a little bit in my photography. Where affectionate couples in love became a regular part of the city landscape. It also reminded me that Love is one of the unifying feelings we all have in common, regardless of our nationality, race, color, age, gender, our affection level, religion or lack of, etc. And it is funny, interesting and ironic that travel is the one that reminds us about it the most.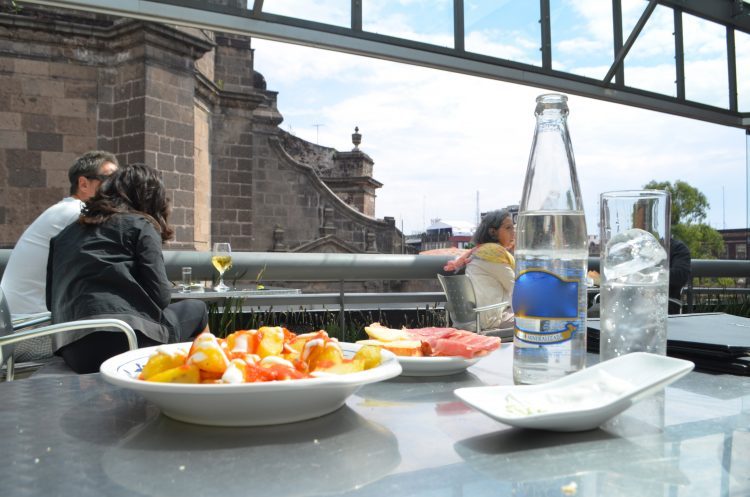 Cultural Center of Spain overlooking Mexico City Main Cathedral and historic center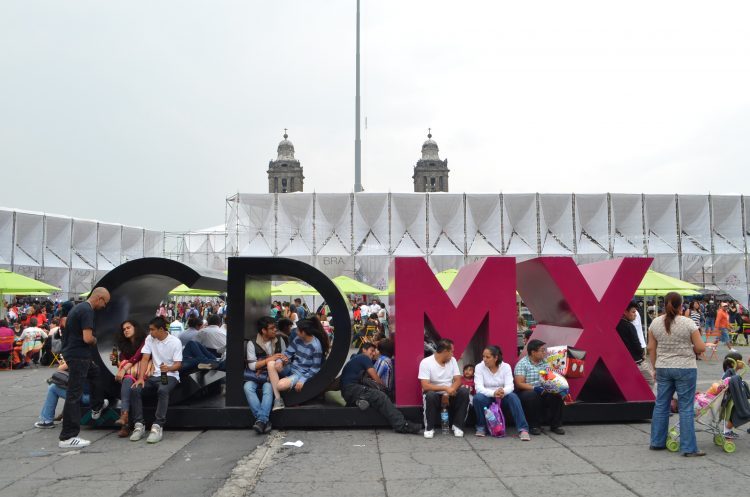 Logo, International Cultural Fair, Zocalo or Plaza de la Constitución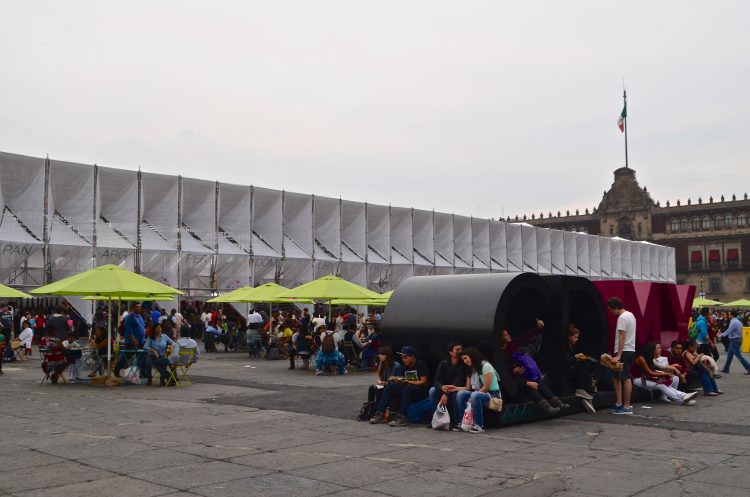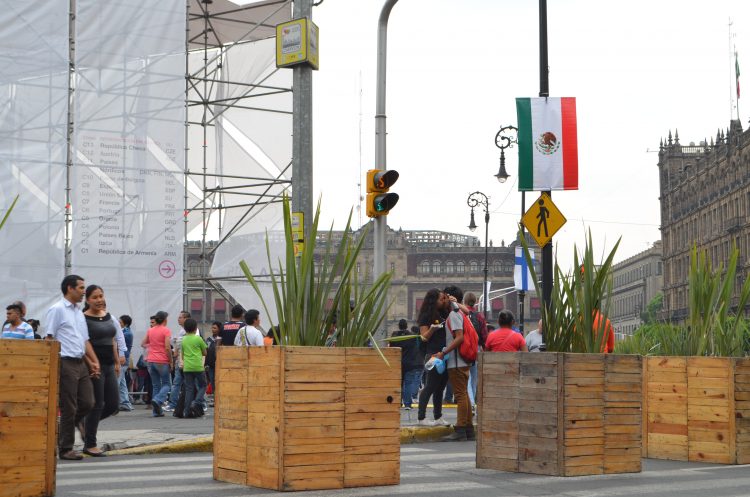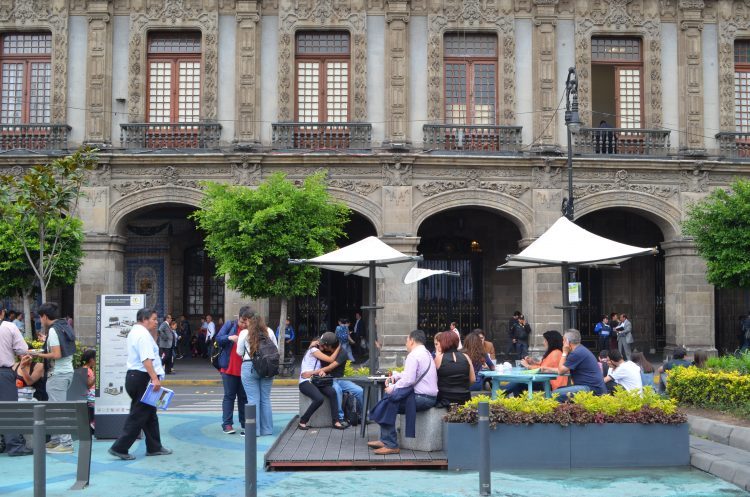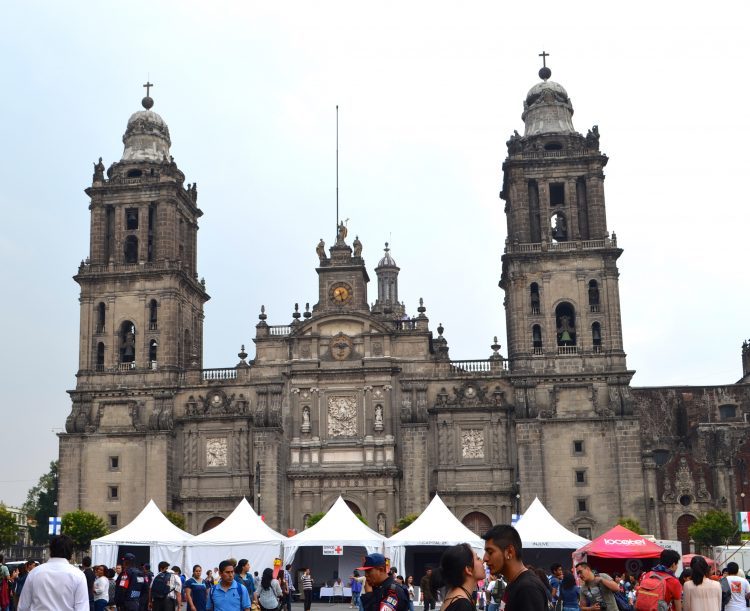 Main Cathedral, Plaza de la Constitución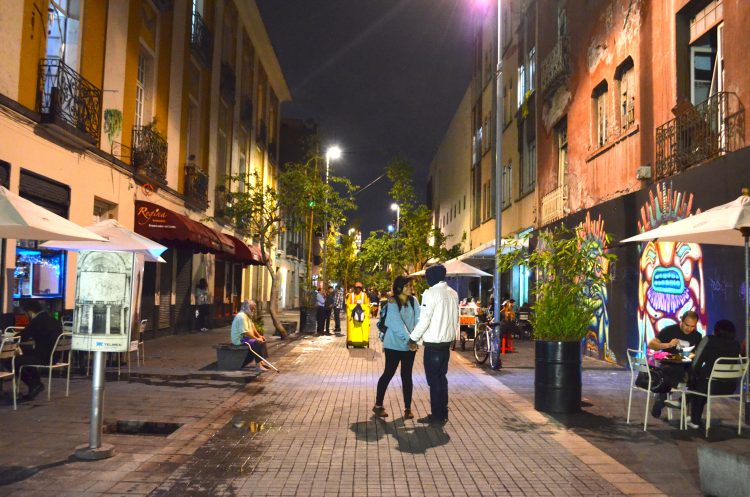 Calle Regina, Historic Center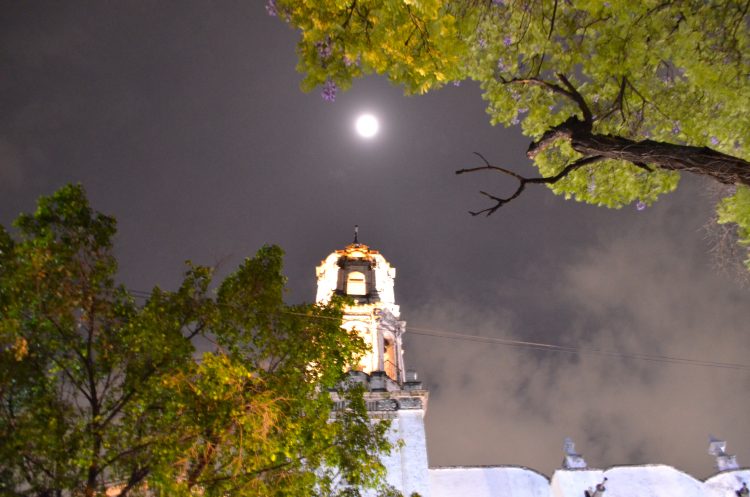 Calle Regina brought me to this romantic date location with only affectionate couples… No photos here ))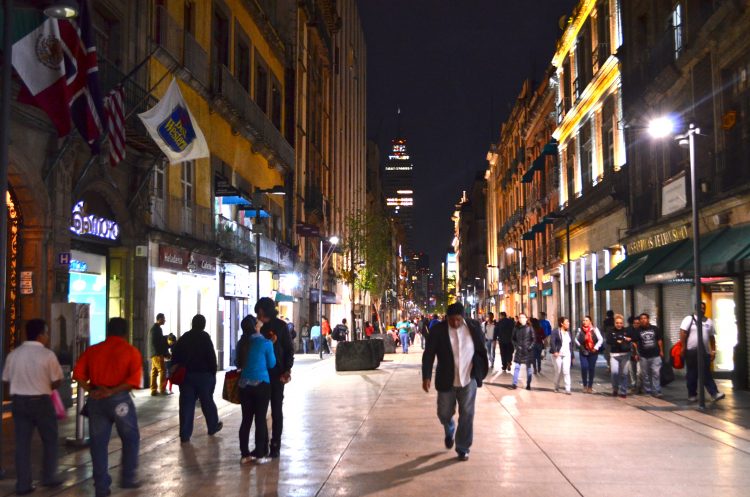 Main shopping street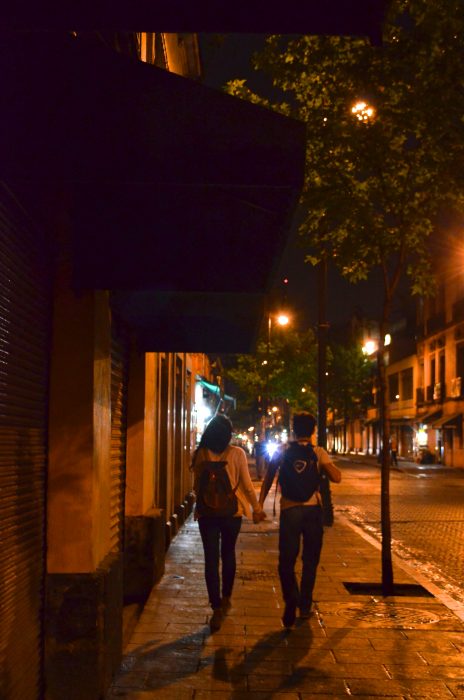 In sync and all
Have you ever been positively surprised by a new city? In what way? 
Disclaimer: out of respect and privacy I did not take pictures for the purpose of this article. Most of these were randomly taken for other purposes, with exception of a few where people's identity remains private.
All opinions and experiences are, as always, my own.
Liberty, Peace, Love, Bliss…
Nadia
The post Romance in Mexico City appeared first on Globetrotting Girl

by