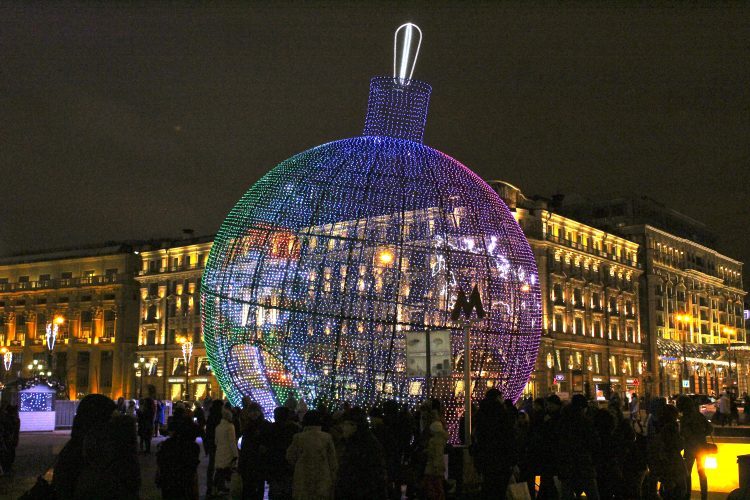 "Home is not the place where you sleep, it is the place where you stand. Home is the place where you become yourself." – Pico Iyer
"How many countries have you visited so far?" – this was the question I was asked rather often during my recent world travels. At first, I would start counting and say the approximate number, then I would say "I don't know", and Now I actually say "The whole world is My Home".
Is travel about counting countries or is it about meaningful experiences? And world? Travel itself? And feeling at Home in the world?
Over the last few years, the more I traveled the more I realized how many more favorite cities and many more meaningful for me places I have in the world now. These places actually become important to me, it is so much better experiencing them in person, and many of these gorgeous and blissful places truly feel like Home…
A funny thing happened to me during my recent USA travels. When I mentioned in a conversation that I was a travel blogger, I was asked if I have ever been to France and if I had any suggestions for the couple's upcoming trip. I said "No" and started talking about something else, when all of a sudden I remembered that I actually visited Marseilles during my Mediterranean cruise a few years ago. Somehow France and Marseilles became a different concept to me, since it was a day trip, and most of the countries I traveled to recently were extensive cross-country travels.
From New York to amazing Grouse Mountain in Vancouver, Olympic Whistler to natural beauty of Vancouver Island, "moody" Seattle to interestingly corky Portland and Oregon natural wonders. Blissful Californian coast to gorgeously romantic Baja, and celebrating beautiful nature of Pacific coast along the way. Cultural and affectionate Mexico City and Renaissance Puebla. City of Gods and Balance of the Sun and the Moon in Teotihuacan, layers of civilizations at Grand Cholula, travels across the country and luxurious Riviera Maya. Gorgeous Playa del Carmen to sunny Cusco, Majestic Machu Picchu, picturesque Sacred Valley, across the country exploring civilizations, temples, dunes, lakes and places, celebrating Sun civilization. Finding my answers and becoming Amaru at the Pantheon of Gods in Cerro La Raya. Celebrating thought-provoking ideas in New York, a brilliant writer and extraordinary connections in Connecticut, accents, languages and multicultural identity in Acadia National Park in Maine and everything real (feelings, emotions, people, songs, partners, relationships) in Mount Monadnock. And then Europe!
Could I even consider them the same? My day trip to Marseilles as France or even day trips to Barcelona and Mallorca as Spain? And a couple of days in Vilnius as Lithuania?
In that short period of time I managed to visit a handful of countries in a single trip… And I could have visited even more, especially in Europe… Very impressive ))
So what is more impressive for me?
I actually started talking about travel bloggers who lived, studied, worked, traveled in Spain, France and Italy, write about them, speak the language, know the culture, have an international reference and could be most likely better, more knowledgeable and interesting advisors, experts, travel bloggers and writers. Especially when it comes to travel in these regions. The same travel bloggers who inspire me to travel the world and, in a way, become a better travel blogger and writer also.
This is how much I believe in collaboration and partnership.
Don't get me wrong, if your dream is to travel and visit every country in the world, like Chris Guillebeau did, great, go for it! I actually think he was in Minsk at the same time I was, a few years ago, and I even saw, smiled and waved, without even knowing who he is… unless it was another very similar looking and smiley person, and there are not that many of them in Minsk ))
He was one of the first travel bloggers I was inspired by also and who introduced the idea of being able to travel and live what I truly love. Who introduced the Idea and Art of Non-Conformity as a valid life style option and choice. However, I also do recognize that travel for me is bit different. It is about a genuine connection and bliss of saying "Hi there, my favorite city…"
If you support me on Instagram (@Globetrotting_Girl), travel and experience the world and places with me, you already know about this place and experienced a little bit of it with me. Here are a few photos from my recent travels in my favorite city, where I celebrated beginning of this New Year.
https://www.instagram.com/p/_6EGsxyBur/?taken-by=globetrotting_girl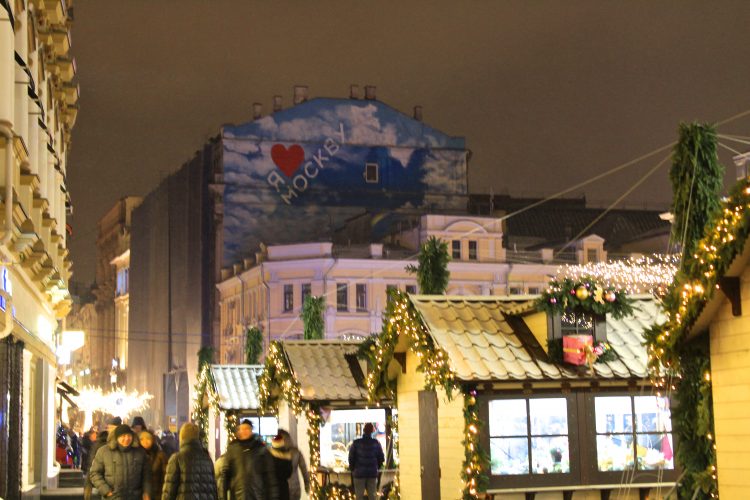 Привет, любимый город! Привет, Москва! Hi there, my favorite city! Hi there, Moscow!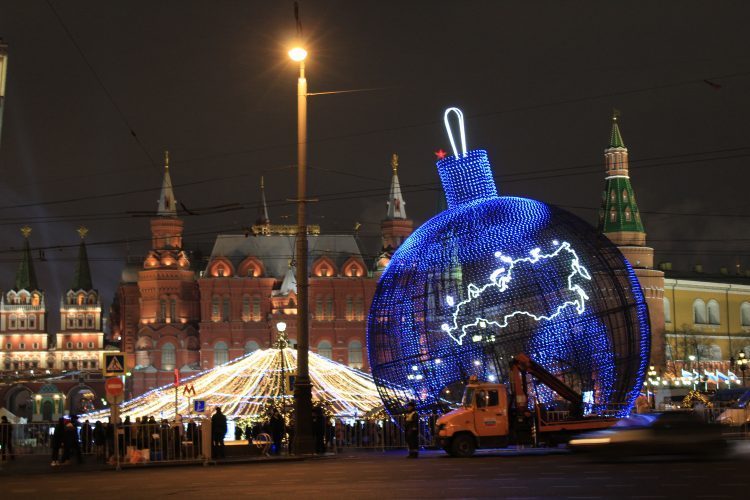 'Tis the season to be festive))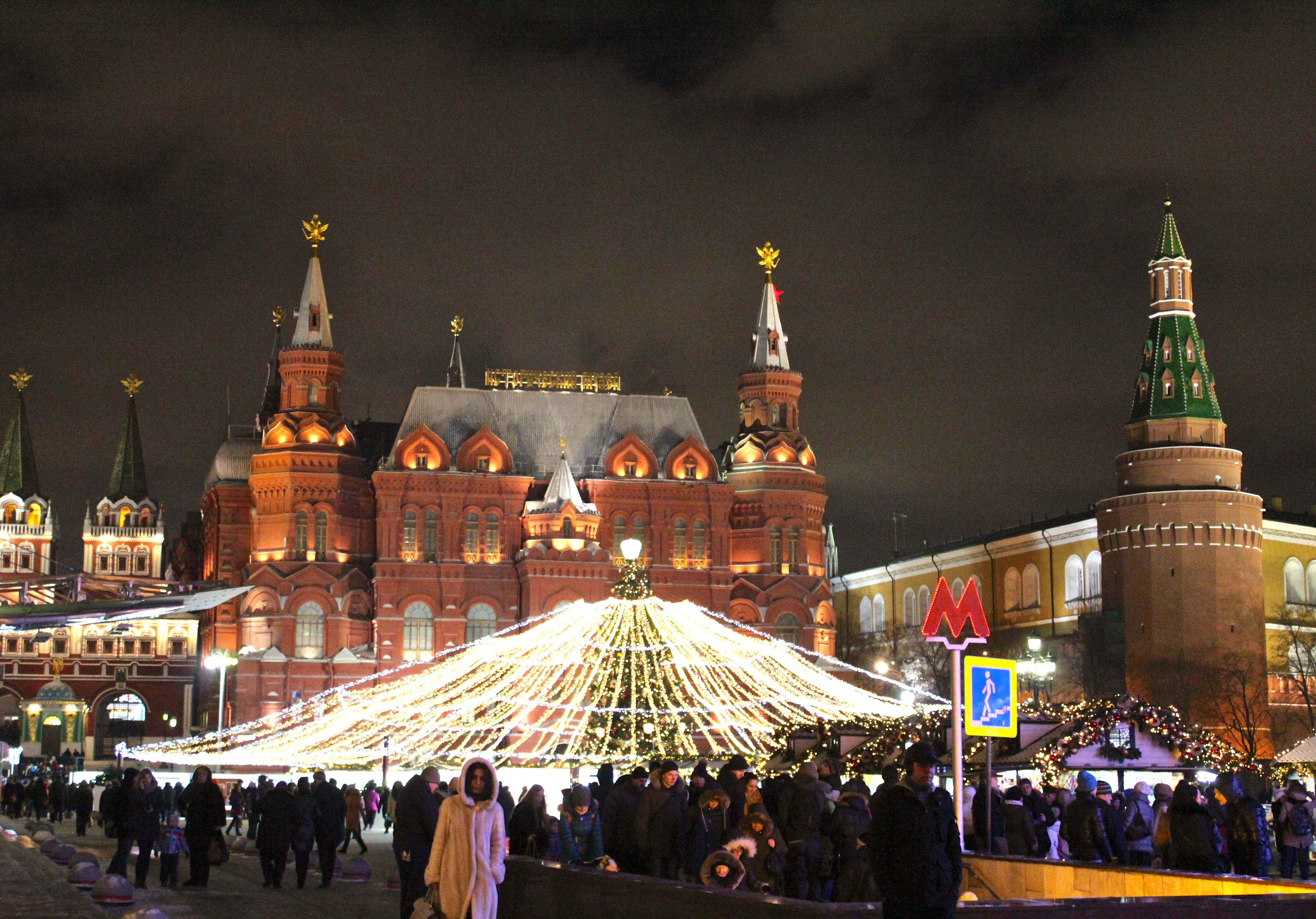 "Christmas Lights" Festival in Moscow and festively decorated city center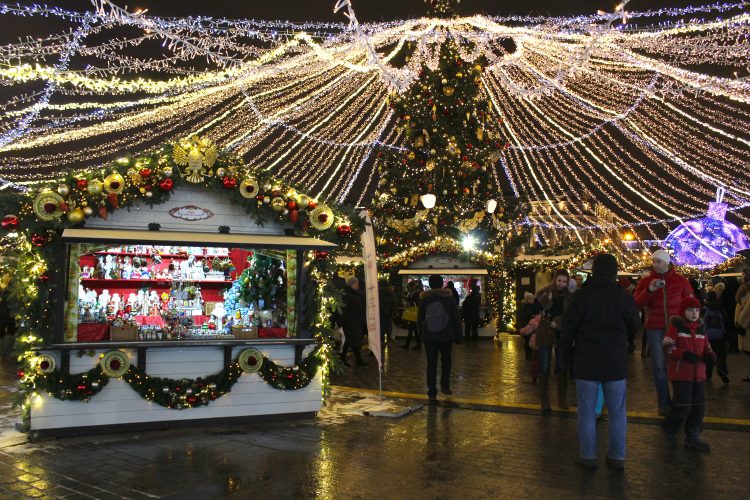 And it is so much more vivid, colorful and bright, and better in person!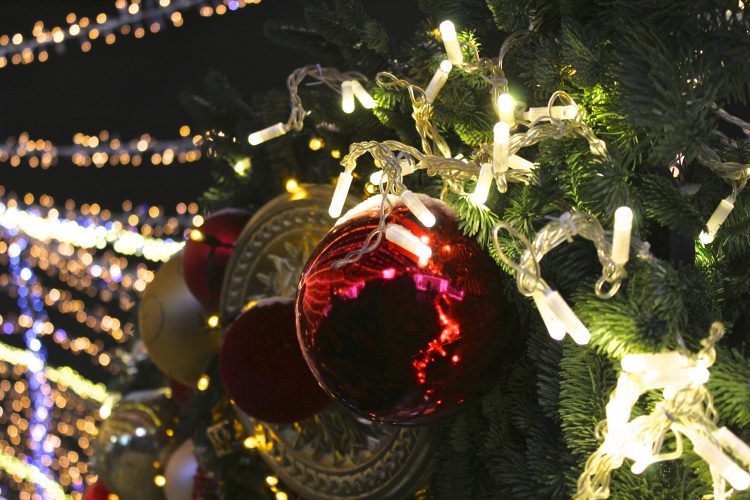 Festive decorations and all the lights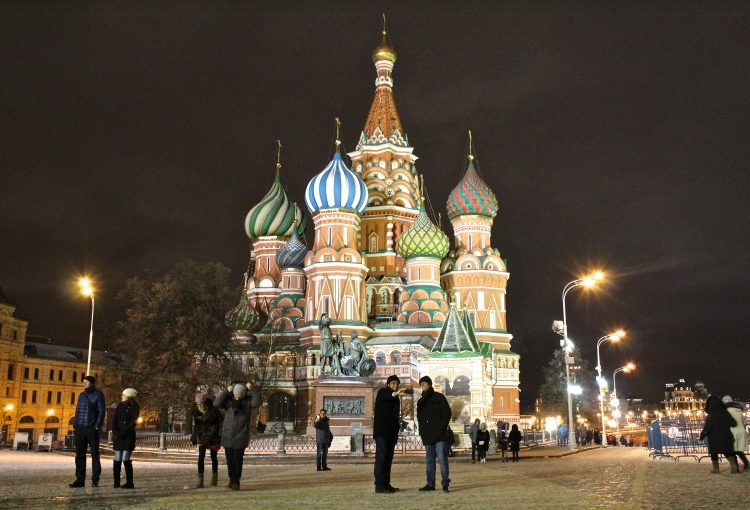 St.Basil's Cathedral on Red Square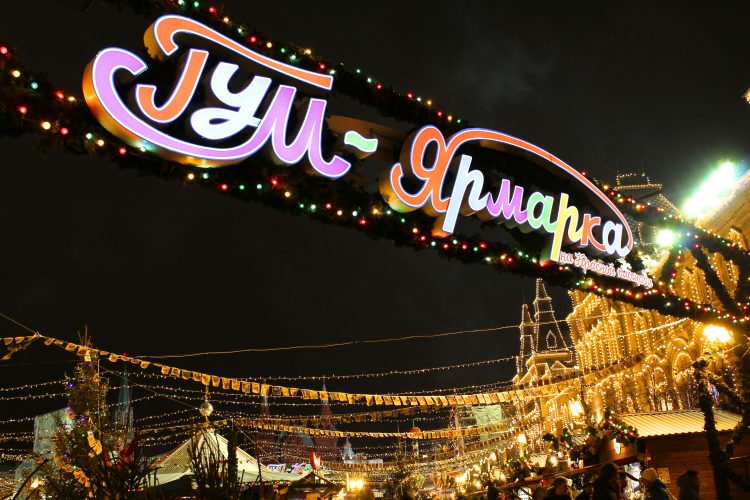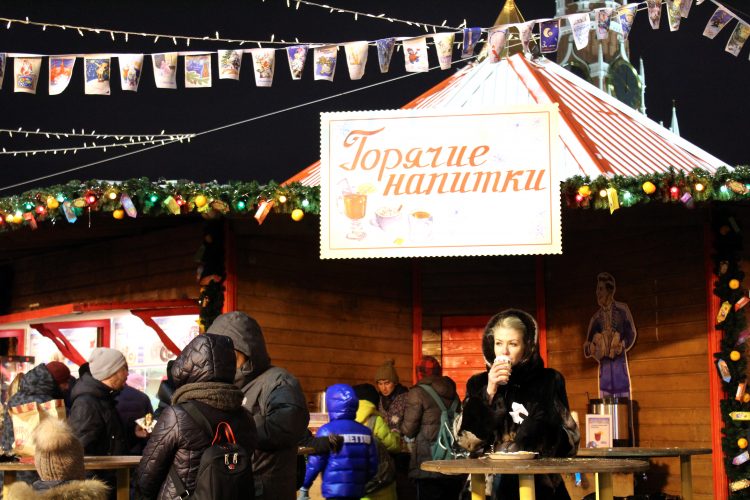 https://www.instagram.com/p/BAErtUkSBri/?taken-by=globetrotting_girl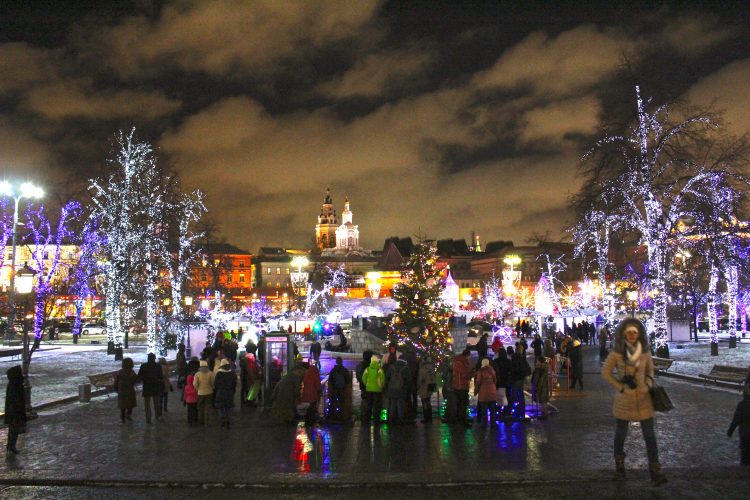 https://www.instagram.com/p/_73EH9SBhT/?taken-by=globetrotting_girl
Oh what fun it is… lol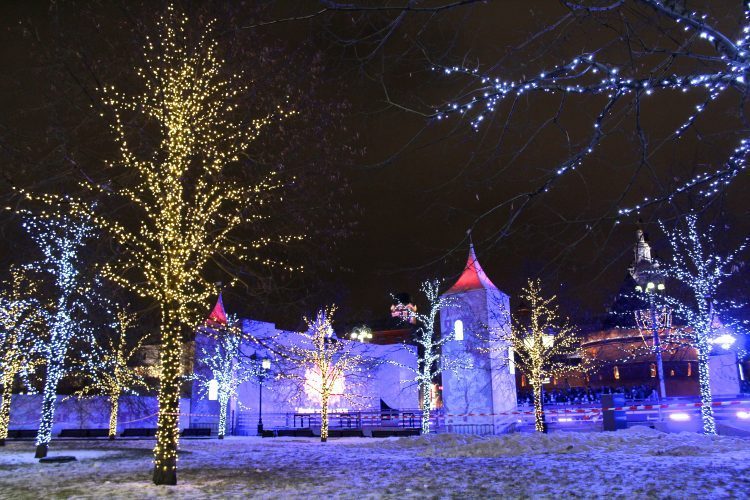 Magical winter wonderland
https://www.instagram.com/p/_7K5F_yBnW/?taken-by=globetrotting_girl
Besides being the capital of the country, Moscow is also a historic and cultural city with many amazing places and points of interest. These are Cathedrals of Kremlin.
https://www.instagram.com/p/BADtRFeyBpS/?taken-by=globetrotting_girl
Also Tretyakov Gallery with Great Russian artists. And, yes, I am citing Aleksandr Pushkin, one of the Greatest Russian poets. Humor definitely helps lol
https://www.instagram.com/p/BAA4D55SBpi/?taken-by=globetrotting_girl
It is about perspective…
Would be so much better in color ))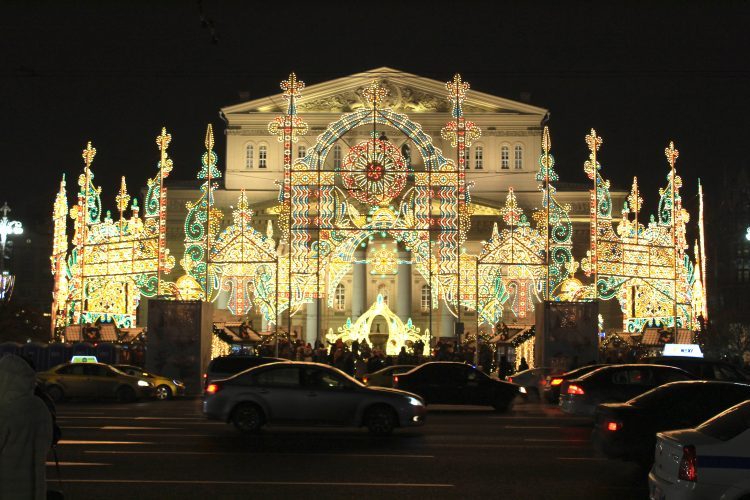 Fairy-tale ))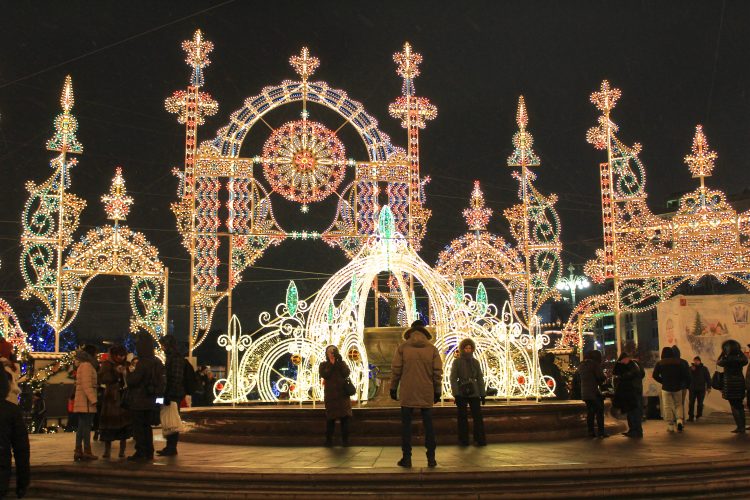 https://www.instagram.com/p/_-Al_SyBi9/?taken-by=globetrotting_girl
https://www.instagram.com/p/_-BWV7SBlR/?taken-by=globetrotting_girl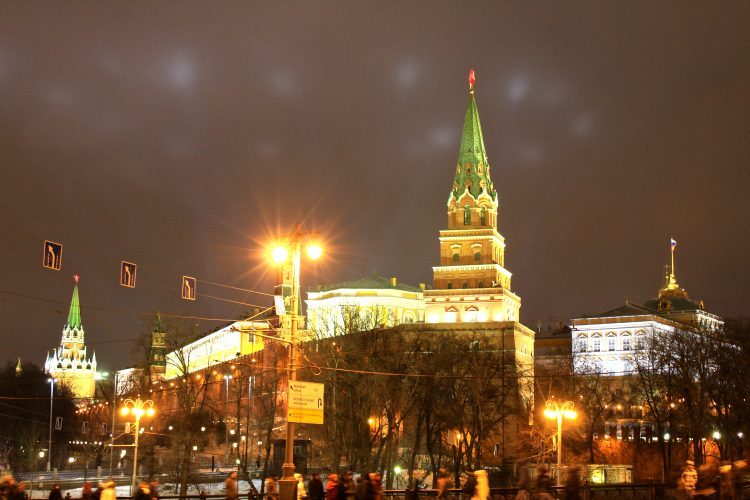 New Year Celebrations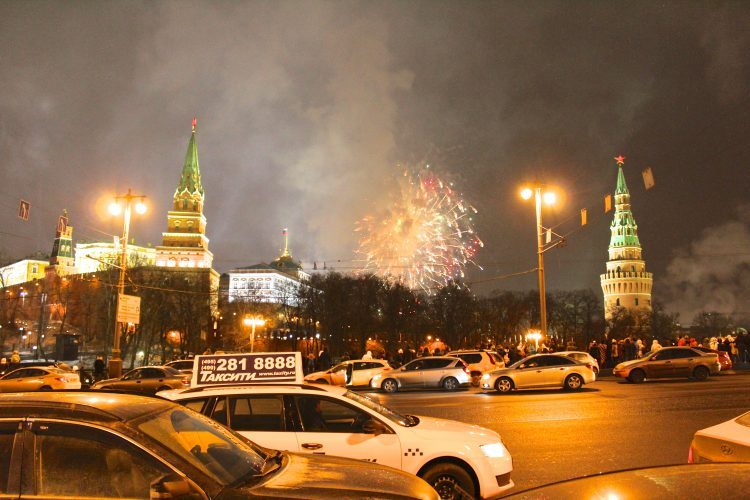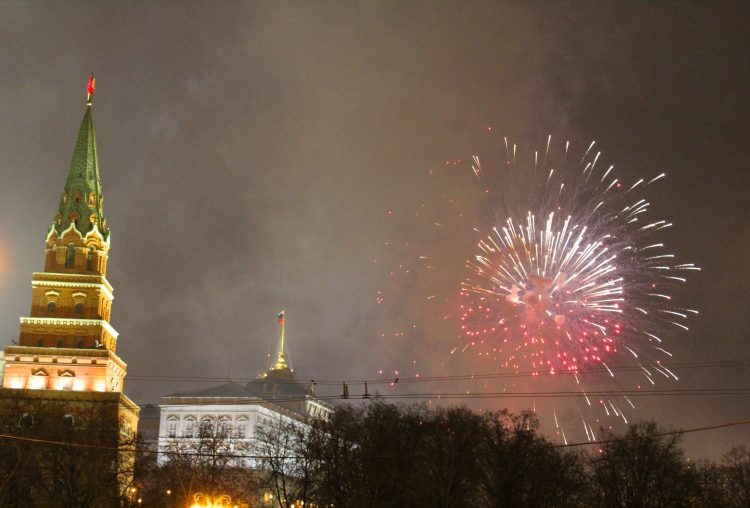 С Новым годом! З Новым годам! Blissful New Year! Felice Anno Nuovo! Feliz Ano Nuevo! 
https://www.instagram.com/p/__mKWJSBvj/?taken-by=globetrotting_girl
https://www.instagram.com/p/_-LMXEyBiw/?taken-by=globetrotting_girl
https://www.instagram.com/p/BAH-djnyBsx/?taken-by=globetrotting_girl
Why do you travel? What do the world and travels mean to you?
All opinions and experiences are, as always, my own.
Liberty, Peace, Love, Bliss…
Nadia
The post The Whole World is My Home appeared first on Globetrotting Girl

by