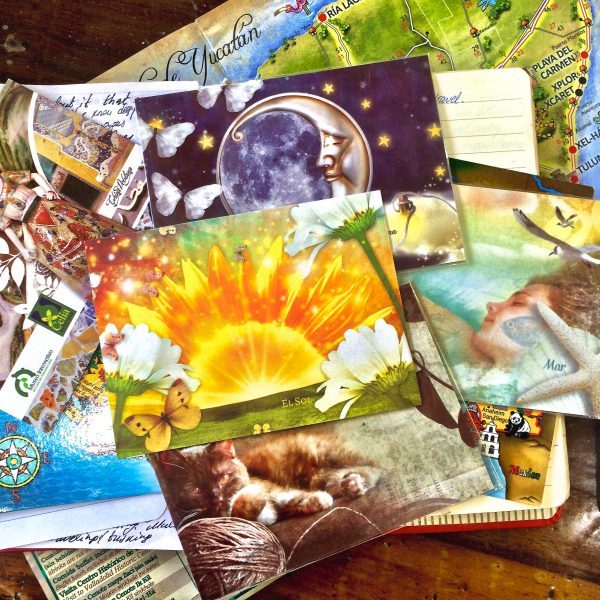 From New York to Vancouver, Whistler to Vancouver Island, Seattle to Portland and Oregon natural wonders. Blissful California coast to gorgeous Baja, cultural Mexico City and Renaissance Puebla, City of Gods Teotihuacan, Temples of the Sun and the Moon, travels across the country and gorgeous Riviera Maya. Gorgeous Riviera Maya to capital of Sun Civilization Cusco, Majestic Machu Picchu, Sacred Valley, across the country exploring Temples, dunes, lakes and places. And New York! Discovering, traveling, writing, blogging, photographing and experiencing the world…
These have been amazing few months of travels, and  with so many blissful and gorgeous places visited and experienced, there were many travel notes written along the way also. Travel for me is about bliss, experiences, joy, love, smiles and celebration. So this is what I was into these months: writing my feelings away and celebrating travels, charming cafes, blissful and gorgeous places, life, love, bliss for all the positive reasons. Because to travel is to live and experience life to the fullest. 
Those who support me on social media and Instagram (@Globetrotting_Girl), have already experienced and celebrated these places and moments with me. So here are a few favorite travel notes from my recent world travels.
Travel Notes: From Vancouver to New York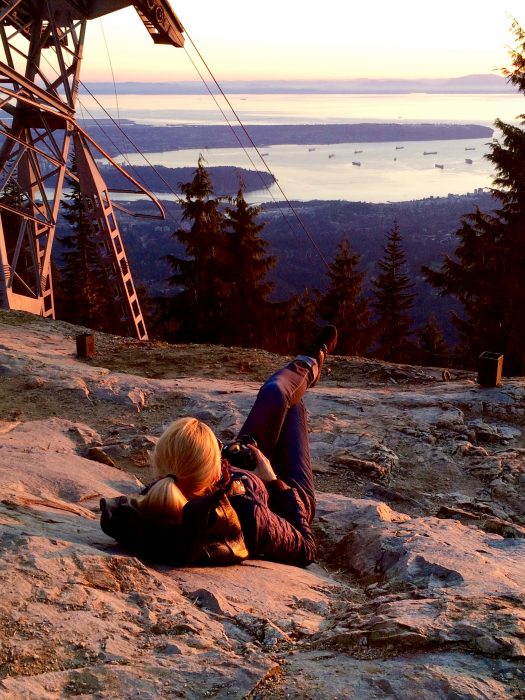 There are many reasons why I love travel. Most importantly, for moments and days like these. Just being there, loving it all and blissing through the whole experience. #Travel #Bliss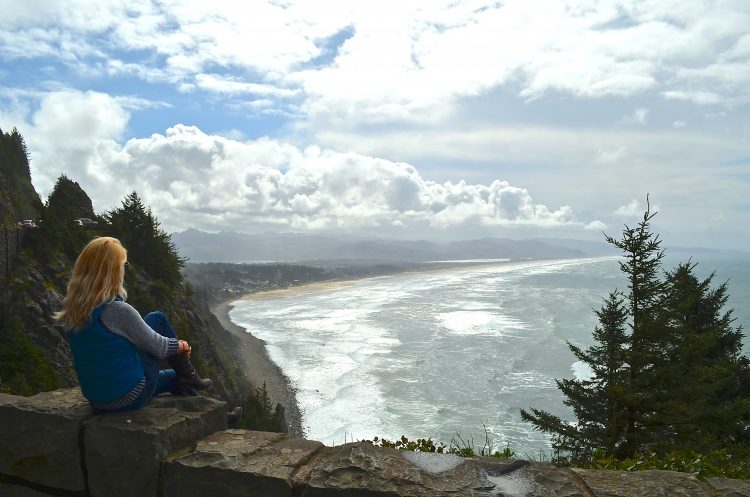 Is it even possible to travel and not be completely and utterly in love with the world? And do I even think of it? Probably, not… However, every time I come across places that remind me what travel is all about for me and why I love it so much. I travel not to check things off the list, but for all those moments, minutes, hours, days and weeks that comprise the life when I am absolutely in love with this amazing world. #Travel #Love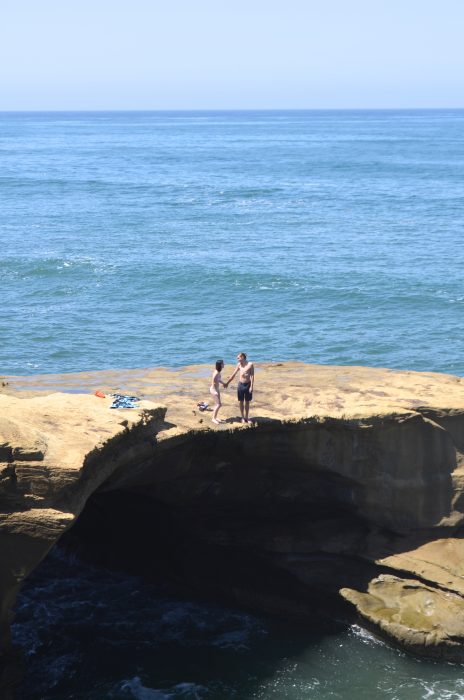 OB, San Diego, CA
I took this photo during my morning walk along the coastline today, and it seemed as one of those meaningful and important life experiences "I am with you". When you have a person like this in your life, that is all that matters. #Love #Trust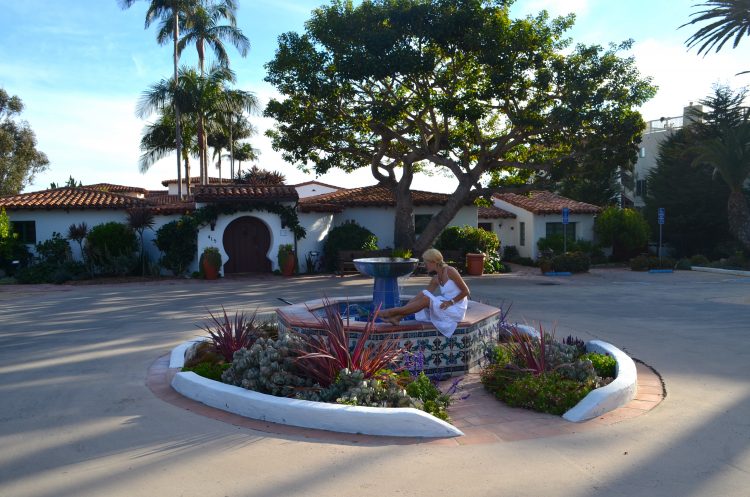 Casa Romantica, San Clemente, CA
Have you ever met the place where you felt something? The place where you felt yourself? The place that feels like Home? Although I have so many favorite places and cities around the world and call the whole world My Home now, intuitively I knew that this word is not only about architecturally warm and fuzzy comfort what feels like love and connection at first sight, and it does have a deeper meaning. Apparently, in Vietnamese the name for a person's life partner is My Home. #MyHome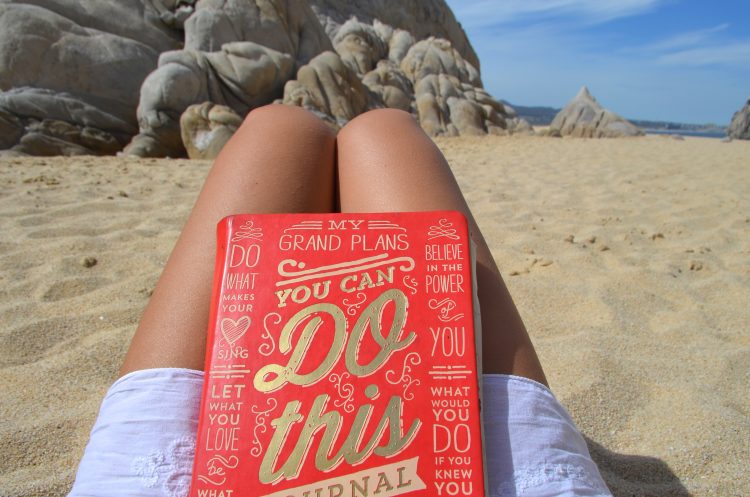 Bliss and Serenity, La Playa del Amor, Medano Cabo
I did not take any photos, choosing to be fully there, immersing myself in writing and admiring nature around me: gorgeous, bright and natural colors of the land and sunny sky, graceful birds flying above me, the wind gently caressing surroundings with its warmth and serene sounds of the ocean and sea waves, forming a perfect union of a blissful paradise.
As I was making my way from the center to Playa del Amor, I noticed that the crowd was gone, with only a few people still there, or the ones who care. I smiled. Now it truly felt like my kind of place: natural, serene, private, blissful and absolutely gorgeous. Inside and out.
I do not know what makes us fall in love, and why some places become more important and meaningful than others. Whatever it is, it is the ability to authentically feel and being able to see past first impressions, appearances and labels what matters the most and makes all the difference. Being able to feel authentic essence of the place, its heart and soul, and appreciate it for what it truly is, a genuine Diamond. #Love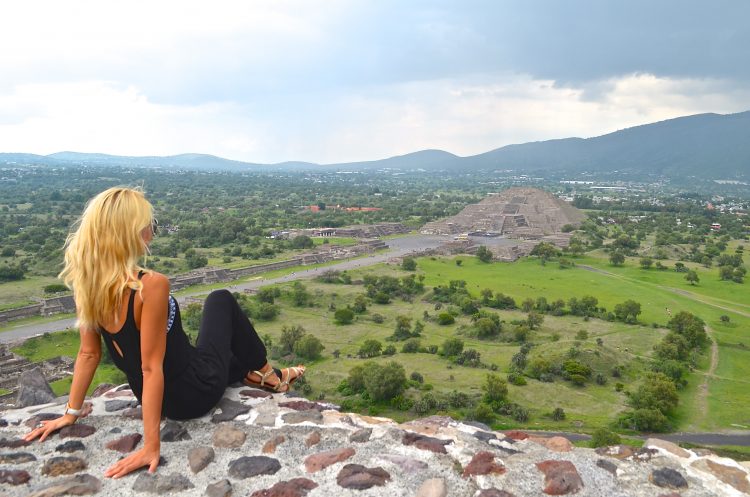 Temples of the Sun and the Moon, Teotihuacan
At the top of the Temple of the Sun overlooking the Temple of the Moon and the whole ancient city with a little glimpse of this mysterious civilization, I couldn't help but think of everything and everyone who helped me in some way or another to be here. All those meaningful and positive for me encounters that layer after layer build me up and all those intelligent and talented people who inspired me along the way. Everything and everyone who inspires me to be Authentic Me. #Balance #Authenticity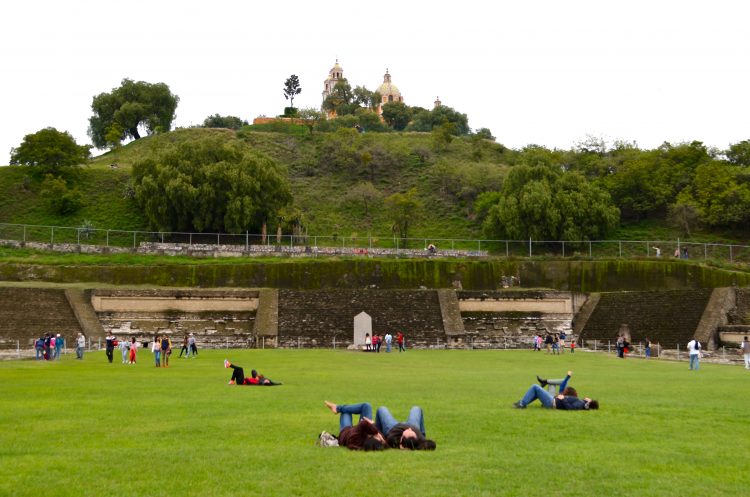 This is the site of the Great Pyramid of Cholula, the largest pyramid in the world. Although so much different from a typical pyramid site, this is the place where the world seems so grand and so small at the same time. Where everything is so diverse, similar and interconnected. Where union and layers between civilizations, cultures, belief systems and symbols complement one another. Where Depth is more important than appearances and where Love is so obvious… #Depth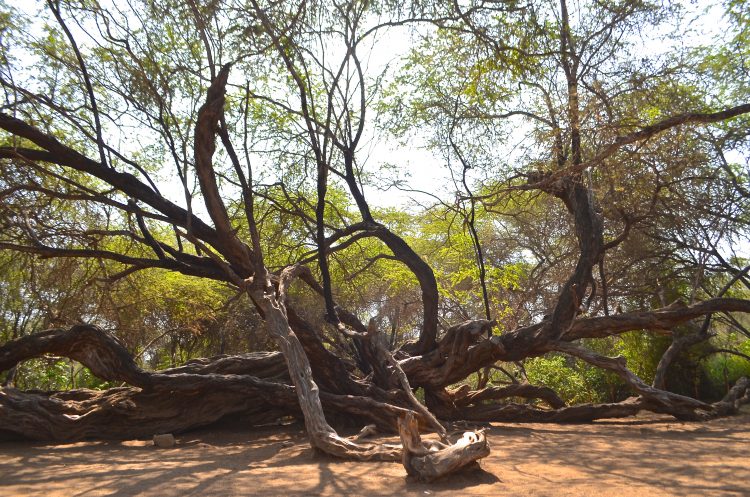 Millennium Tree, Bosque de Pomac
Here I am, at the Millennium Tree, with its centuries of Wisdom, Greatness and Integrity. – How were you able to remain intact and whole through all these years? How do you get to be like this? Is there a particular secret to Longevity, Wisdom and Greatness? The tree seemed still, with its brunches and roots spread far, covering much of the ground, as if with the whole presence it was claiming its right to this space and its Freedom. And with a slight wind caressing its brunches, and movements in unison with the music of nature, I could feel tree's manifestation in every possible way of its Greatness, Majesty and Uniqueness. #Greatness
Origin of Civilization, Taquile, Titikaka Lake
Travel is not only about change of scenery, countries, cultures and languages, it is also about connection. Authentic connection that actually means something to me and the other person also. Today while exploring one of the islands in Titicaca Lake, I noticed a little boy who was crying. He was alone, at least it seemed this way, and then I noticed a woman who was carrying something while walking far ahead of him. He was obviously trying to reach her, and we were walking on the road that was definitely not built for a toddler. Not knowing what to do at first and instinctively feeling and understanding him, I reached my hand, he grabbed my finger and instantaneously stopped crying. We were walking like this: hand to hand, culture to culture, generation to generation on this path and I wondered. We are obviously worlds, generations and cultures apart, but we understand each other without speaking any words at all. #Connection #Understanding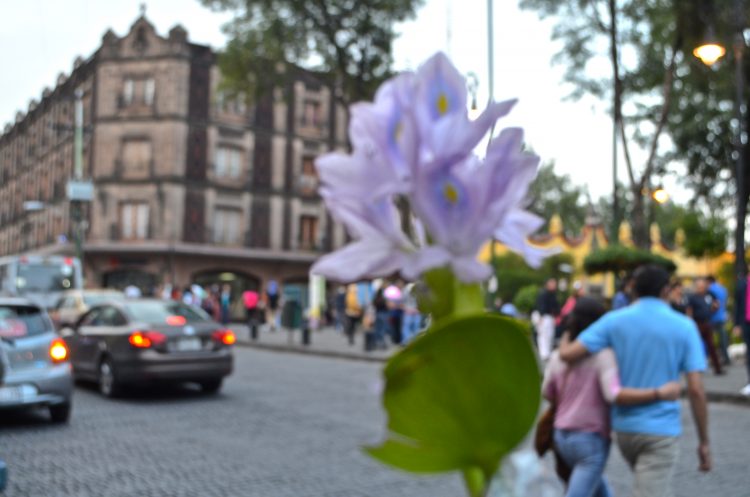 Love is one of the most unifying feelings, emotions and the most meaningful part of us. Whether it is loving ourselves, life, special someone in our life/life partner, our parents, siblings, family, friends, pets, profession/calling, home, nature, world and the Universe. The first thing I noticed about Mexico City was how affectionate people are: love and romance are so natural and evident here. This is a random photo I took of a flower, only after I noticed the couple who happened to pass by at the same moment. I am not a body language specialist, however, I can clearly see how in love and in sync this couple is. True partnership. #Love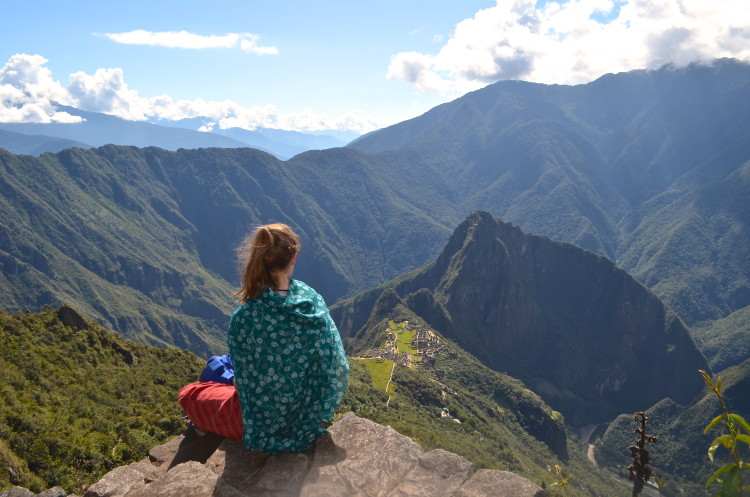 Grand and Majestic Machu Picchu
There was something magical about this moment and experience. As I was absolutely content with my dreams coming true and blissing through the whole Machu Picchu experience, I noticed a young woman for whom this particular experience seemed to be just as important, meaningful, private, spiritual, blissful and serene as it was for me. So I approached her and asked if it was ok for me to take this picture while briefly explaining what it was for and respecting her privacy. She blissfully smiled, spoke with me in fluent English and Spanish, and we both continued living what we love. Because some experiences are meant to be private. Thanks and hope you had a great experience of living what you love! #OneonOne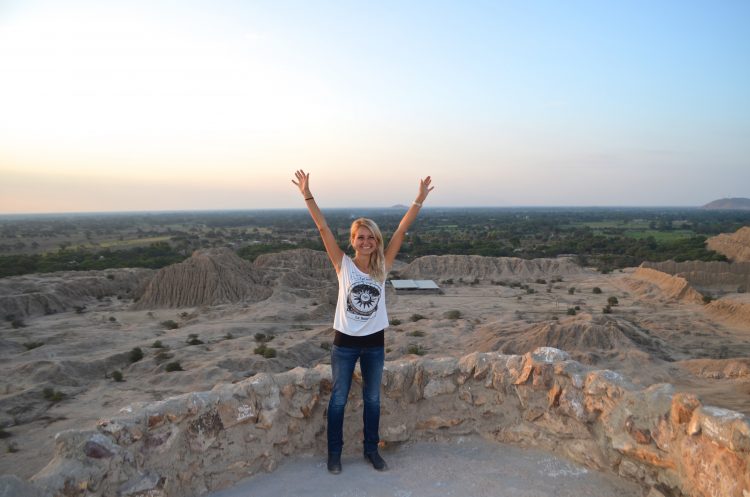 Sacred Mountain Cerro La Raya, Pantheon of Gods, and Amaru Spirit, Tucume
Cerro La Raya, the Sacred Mountain and geographic center of the area, is regarded as protector of the people, place of magic and great power. Ancient Peruvians believed in different Gods associated with the Earth, the Sky, the Sea, the Stars, the Mountains, etc. with Pantheon of Gods comprising Underword, Our World and Upper World. Each of these worlds was represented by an animal: bird, feline and serpent, with the same importance and hierarchy. They also believed that there was a mythical God Amaru who represented all worlds (Underworld, Our World and Upper World) and had features and powers of all worlds: a fantastic serpent who could fly and had feline features. Basically, all Super God! )) This is how I call all of us who belong to different worlds at the same time, think independently, speak languages of Nature, know that Truth has natural colors and believe in Humanity. #Amaru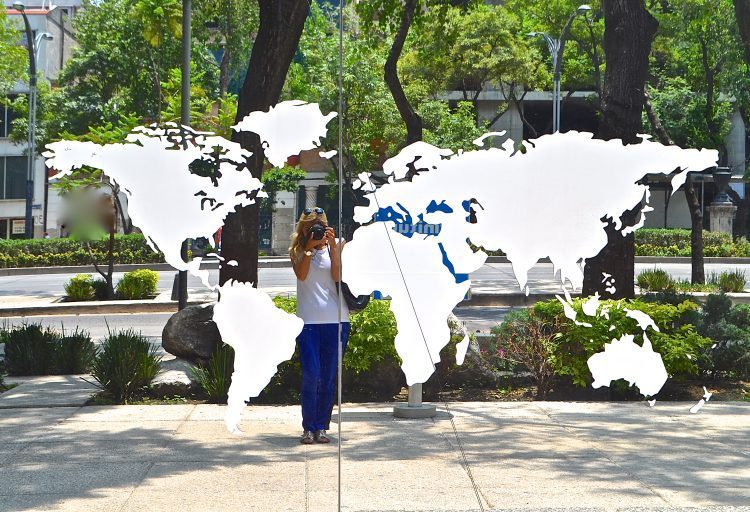 Be the Change You Wish to See in the World
Travel makes it easy to understand that there are distinct worlds, civilizations, cultures and languages. It also makes it easy to comprehend that there are those of us who transcend these civilizations, countries, cultures and dogmas. Just as Amaru, we belong to different worlds at the same time. We lived, studied and worked in quite a few places in the world. More often than not we think and speak several languages and love our native language and country not less, and maybe, even more. We hold legions to Humanity as a Whole, we Respect Global Equal Rights and Honor the Whole World as Our Sacred Home, Our Temple. #Depth
So these are my favorite Travel Notes: From Vancouver to New York. Do you write during your travels? And what are some of your favorite travel notes?
All opinions and experiences are, as always, my own.
Liberty, Peace, Love, Bliss…
Nadia
The post Travel Notes: From Vancouver to New York appeared first on Globetrotting Girl

by