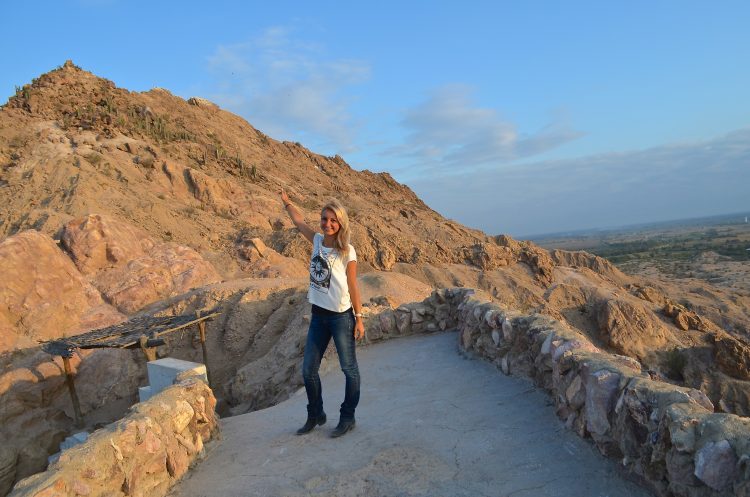 Sacred Cerro La Raya, Amaru Spirit, People Protectors and Pantheon of Gods, Tucume, Peru
As a travel blogger and writer I have a dilemma, I wrote about in my Beauty of Choice post. I want to write and I actually do write about incredible, gorgeous and blissful places in the world worthy experiencing. As you can notice, my whole web site is a testament to it, and you can read about these places and experiences here, on my blog. The places that are remarkable not only for their gorgeous and blissful nature, but also for their unique and remarkable culture, heart, soul and spirit.
I also do want wholeheartedly write great, positive and honest reviews about airlines, hotels, travel companies and encounters. So for me positive experiences = positive and great reviews, and so on. I do believe in Liberty of Speech, Integrity and Justice, and I will be Authentic and Honest about it.
When I notice other travel bloggers write the whole post about why they will not fly this or that airline, stay here or there, I, personally, feel sympathetic with them and understand them perfectly. I actually do know how it feels, and I do believe them. Since many travel bloggers and writers have enough of my Authority and Respect, I feel they do not need to write a post listing everything what happened and waste their precious time they could use writing about places they actually like. Personally, even a few words from them is enough for me to trust their experience and opinion.
Although I do think that in adult world a person deals one on one, expresses and resolves everything face to face, and provides a result that makes both parties content with the solution. What I certainly did on my part. However, in the case of these companies, there was definitely a big difference in our understanding what integrity, professionalism, quality and honesty are. I might be One customer and One travel blogger, but there might be people who trust me more than the company that doesn't care about its customers. So this is what I decided to do here, on my blog.
Since I believe in Liberty of Speech, Integrity and Justice, I want to hold these companies accountable also. And I only have One page for all of them. Yes, One for all. Also, next to them I'll mention their competitors and companies I personally had a positive experience with, and the ones that certainly deserve your attention. As my way to balance it out, besides my feedback and experience, I provide you a better option and solution. Sounds adequate, fair and just to me, since I do believe that travel and life are about Positive and Worthy Experiences.
Travelers Be Aware 
www.getyourguide.com
One of these examples was a day tour to Cholula and Puebla from Mexico City I booked on the mentioned web site. However, the tour bus never showed up at the hotel. After resolving the whole issue on the phone with a local tour company and being assured that I will not be charged for it (and for what? There should be a worldwide inconvenience reimbursement to travelers for this kind of situations. Where do I start a petition?!). I was very surprised to see the charge on my credit card which I successfully disputed (remember, my time is just as important as yours!). So when I was asked to leave a review of this tour, I honestly described my experience. I went online to make sure my review was posted, and it was not there. When I tried to post it again, the site would not allow me to post my second (where is my first?!) review. Strangely enough, this particular tour company (Amigo Tours) happened to have only a few somewhat positive reviews, which is suspicious considering the fact that it is located in the capital of the country. Needless to say, I would not recommend this tour operator and this travel web site based on my experience.
Better Option: While there are other companies that offer similar tours, I already had travel arrangements the same day, so I went to Puebla and Cholula on my own. Thankfully, there is a convenient transportation system between the cities, and it was even a better option for me personally. I got to experience both places on my own time, budget and schedule, which definitely made it worthy for me. Both places certainly deserve your attention. Puebla, founded as the first "perfect" city in the Americas, is UNESCO cultural heritage site, modeled after Renaissance ideas and artistic traditions. The city is remarkable for its history, artistry, Talavera ceramic, colors,  gastronomy and particular charm. And the Great Pyramid of Cholula is the largest pyramid in the world and the largest monument ever constructed, by any civilization, at least so far, where belief systems and civilizations are structured and evident in multiple layers. Both worth it!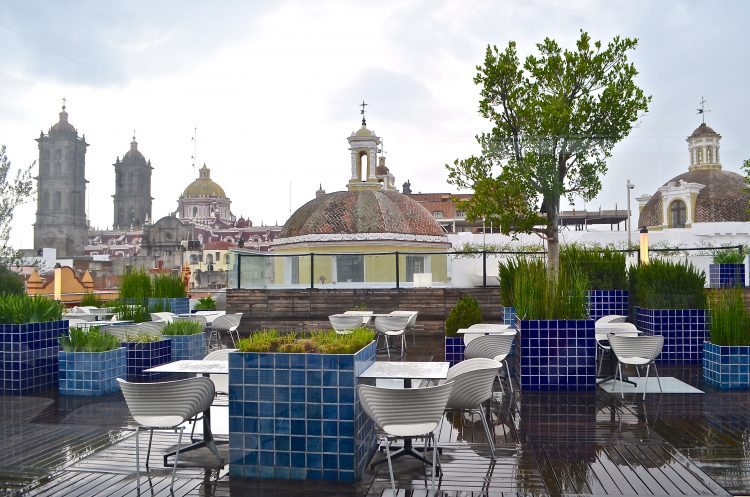 Amparo Museum, Puebla Historic Center, Mexico
Spirit Airlines
Where do I even begin with this one? Simple review of the airline: AVOID A clear example why this particular yellow company doesn't have any social media, not to save you money, contrary, they have so many complaints (as the most complained about airline in the USA), even if they had the so-called social media it would be full of complaints and requests from travelers to refund their money (!).
As to other travelers who I turned for help, and who told me "I just want to get to my destination on time", I hope when you need it, someone actually cares enough to help you. As I do with this post. You can thank me in the comments, and pay it forward next time.
Global Equal Rights, anyone?!
Better Option: Apparently, I have been pampered, spoiled and respected by other companies all this time, and I didn't even know about it. There are many airlines who value their customers and who offer overall positive travel experience. Thank you, Virgin America and Volaris, for making my recent travels from Vancouver to New York efficient and worthy. For all smiles, announcements (yes, they do exist!), courteous, speedy and professional service (!), fulfilling all my reasonable travel blogger/writer requests (!), even allowing me to take pictures (!), comfortable amenities, social media, respect (!), getting me and my luggage to my destination on schedule (!) and overall positive experiences. Thank you!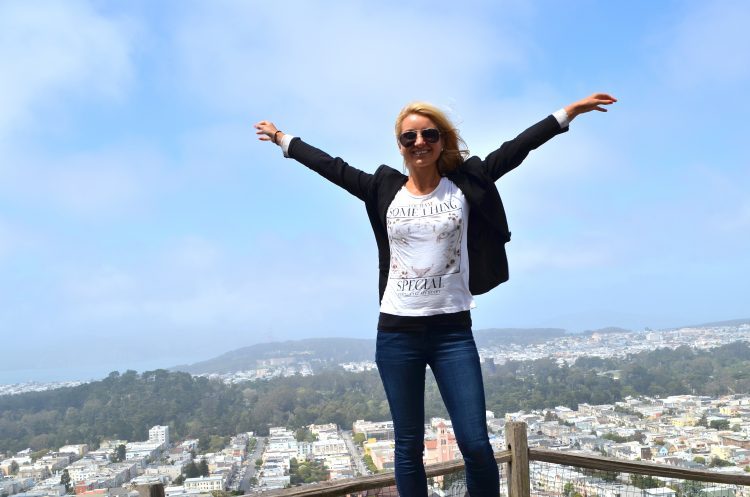 Authentic Spirit! How positive and worthy experiences make me feel! lol  San Francisco, CA
Colca Canyon tour, Arequipa tour company
As much as I don't want to admit it, even though I have traveled in many countries and places across the world, I have Western/international standards in mind when it comes to service and travel expectations. I know many people warn you about travels and standards in Latin America and some other parts of the world, still, it was a shock to me how evident it is. From hotels to travel tour operators, so I preferred to travel on my own for the most part. I joined a few tours while I was in Peru, and Colca Canyon day tour from Arequipa local tour company I call now "the worst tour experience I have ever had".  After traveling in many countries, even more cities and places and tours in many of them, I know what I like and I know what I don't. So when I consider signing up for a tour of any kind, I ask questions: trip details, schedule, options, etc., and most certainly I expect honest answers and experiences.
Better Option:  If you are anything like me and traveled in the western world for the most part, I would certainly recommend checking with official visitor center for quality recommendations or better yet with the company/site you already know and trust, especially if you are traveling in this part of the world for the first time. While there are many professionals in every field, it is definitely worth your effort to find the ones that match your standards and quality expectations. Actually, I would like to use this opportunity to command and compliment tour guides from my experiences in St.Petersburg, Kiev, Italy and Quebec! You definitely deserve every praise and compliments!
Also, was very pleased with my guide while visiting Huaca Pucllana in Lima, Peru. Although it was in Spanish, and I did not understand everything, her professional manner, explanations, questions-answers and timing were excellent. Brava!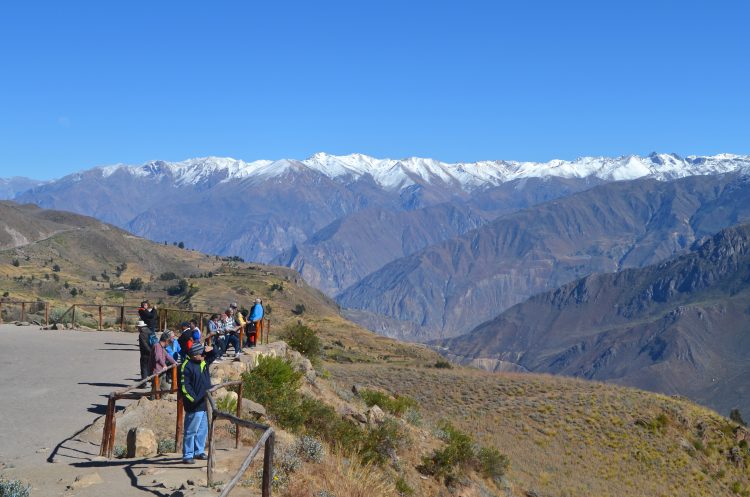 Colca Canyon itself is gorgeous to say the least
www.godaddy.com
This is mostly for fellow travel bloggers and for current and future customers of web hosting providers. Because what blogger doesn't want to wake up to a thought "Where is my site? and if only it meant for your site going "mainstream" )), so if you do not want similar "surprises", read on!
They say you shouldn't judge the book by its cover, turns out with this name you can, and a partial explanation why this company sponsors "nonsense drive around races", as if there are no other worthy causes in the world to support. It is definitely something important to me at this point, as in what these companies stand for, and what products and companies I choose to support.
I am not sure why this particular company doesn't have customer service contact email, and their support chat suggests calling customer service, since there is non, as such, especially if you need to speak with someone who is authorized to do something more than answering basic questions. I am not sure if there are even supervisors/managers in the company, since they were either "unavailable" or "not present" when I called, which is rather strange for a company of this size. I was able to speak with a couple supervisors/managers who offered a discount to restore my files, while never properly addressing my questions and concerns, why it even happened in the first place, which seemed very unfair and illogical in this kind of situation to me.
I finally managed to get a corporate contact email, after visiting Better Business Bureau site, where it has a "nice" rating, although most reviews there are customers' complaints, so the actual rating seems to be of a joke. You can check it for yourself.
Also, I am not sure if the same policies apply to all company's customers, since the corporate department didn't answer half of my emails, address/answer any of my questions and concerns directly and logically (* and how do you even get to that level without any logic? for a few dollars? lol ), or review their policy, as I asked: a) Why was I not able to renew my billing on the date of the renewal notice, as in actually why was there not even an option to pay for it? b) Why weren't there additional notices as in "your site stepped out for a bit" prompting you to call your web hosting provider or log in to resolve any "issues", something that usually occurs in these kind of situations? c) And again, does this policy apply to all their customers? Or has it happened to all their customers who did not renew their billing on the first notice? D) Also, should the company acknowledge its own mistakes and be held accountable and responsible in these kind of situations?
Would be interesting to know answers to all these questions ))
Better Option: Although I transferred to my current web hosting quite recently, I am very pleased that it provides customer service via email and phone, also, quite promptly and courteously, something I appreciate even more, especially after the previous company )) Moreover, I chose to do everything on my own in order to understand it better, and was still provided help and assistance, when I needed it, which definitely made the site transfer process as understandable and fast as possible, even for a rather "novice user" )) And just in a few days I was able to start working on my site, update and renew my articles and content. So thank you!
Over to you. Have you had a similar Travelers Be Aware experience? What's your take for these kind of companies and experiences? And how do you deal with these companies? Share your thoughts in the comments.
All opinions and experiences are, as always, my own. 
Liberty, Peace, Love, Bliss…
Nadia
The post Travelers Be Aware appeared first on Globetrotting Girl

by