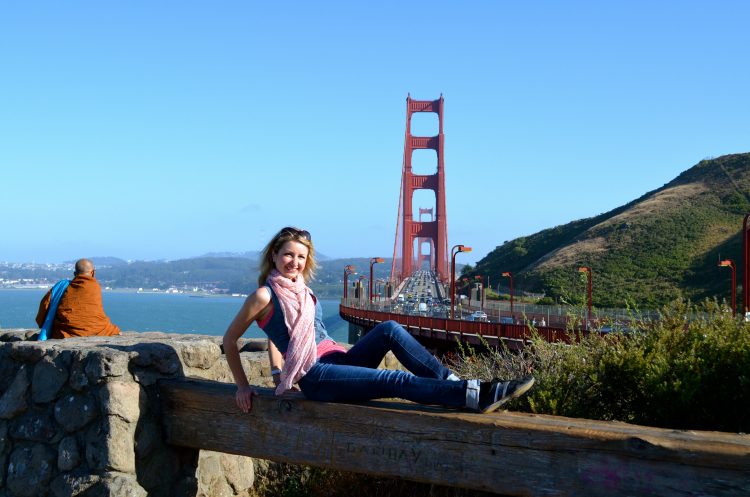 Have you ever dreamed of doing something and kept putting it off till some perfect timing, only to realize that there is no perfect time to do it then here and now. This is how I felt about road tripping the USA. With many places and points of interest across the country on my travel wish list, road tripping was the best way to go, or to travel.
Road trip is considered an all-American pastime and seems to be more popular here than in any other country in the world. Since the United States is one of the largest countries, driving cross-country has almost become a rite of passage. This is one of the best ways to experience the country, each state, city and town with its own culture, history, character and points of interest. This is one of the best ways to experience it all!
Taking a road trip is an adventure! What can be compared with the excitement of the open road? Open plans? And new discoveries?
Driving cross-country more than 3,000 miles one-way for the first time can be challenging and overwhelming. At least it seemed to me. I actually ended up driving about 7,000 miles both ways, since I stopped by in quite a few interesting and remarkable places along the way and road tripped along a very scenic Californian coast, from Crescent City all the way to San Clemente. All so so worth it!
In my preparation for my first solo cross-country road trip I spent hours, if not days, looking for places to see and experience along the way and hotels to stay in. Instead, I decided on major cities, famous sights and national parks, and left some time for scenic byways and small interesting towns and locals to visit along the way also. In my preparation, I read many articles with different tips, ideas and suggestions. However, most of them concentrated on route choices and their descriptions, car preparation and a few other general tips, and there is definitely so much more that needs to be mentioned. I always enjoyed reading articles and blog posts from personal experiences, and usually find them more authentic, helpful, truthful and useful.
This is what I learned from my recent cross-country road trip, and hopefully these tips will help you prepare for your US cross-country adventure:
Take one day at a time
As I have written earlier, driving this kind of distance one-way can be overwhelming and challenging, and especially if you decide to road trip the country on the way to your destination and back, but by breaking your road trip in smaller destinations and reaching a few milestones everyday, will change the whole cross-country road trip perspective altogether. The goal is not to get from point A to point B as fast as possible, but to experience something new, interesting, remarkable and worthy along the way.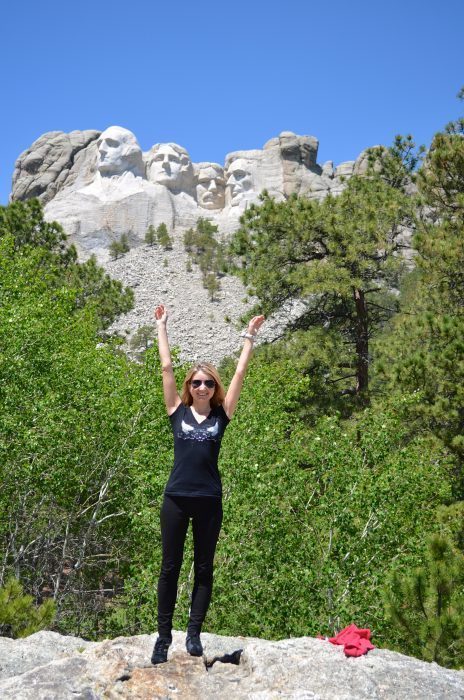 US Presidents and Mount Rushmore National Monument, SD
Make a completely new "road trip playlist"
This might sound obvious, but it is so easy to overlook it while preparing for your next road trip adventure. Plus, you have more important issues to take care of, like making sure you service your car, print a list of your car dealerships across the country and get a roadside assistance before taking off. I thought I was prepared, but a few states away from my departure point, I was completely bored with my music playlist. Especially, after hearing it for the 100th time. Radio doesn't always work everywhere, and the only station working might not be to your liking. Well, I am flexible, and sometimes like listening to something different and completely out of my usual music playlist, but I acknowledge that it is not for everyone. So sing along to your new and old favorite tunes all the way to your destination!
Pack everything separately
I did pack everything in a few suitcases and smaller shoulder bags, but still had to repack them after a few days of carrying them from and to my car. And here is why. With many destinations on my travel wish list (like city sightseeing, hiking national parks and enjoying Californian coastline and nature), did I really need to carry those hiking boots, beach towels and "might wear once" stilettos with me every night? Plus, not all hotels have elevators, especially if you decide to stay away from major highways.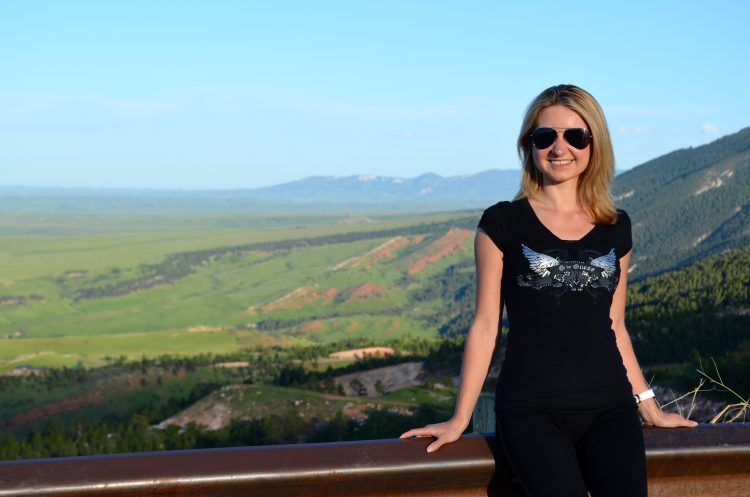 Somewhere in Montana…
Leave some space for souvenirs
Taking a road trip gives you many options for storage. Actually, it becomes so easy to get carried away and over pack big time. There are no airline carriage regulations and you might actually need a few jackets. Who knows, right? Going through a general packing checklist didn't help me much either, and made it, actually, more frustrating. So I admit, I did over pack a little bit, and did not use everything I brought with me. I even packed a yoga mat in my hopes to return to my previous everyday yoga tradition. Well, I did use it once and joined a yoga class on my way back. And I really needed it!
So keep in mind that you will need some space for beautiful things you come across along the way. Souvenir means "a reminder", and I prefer buying practical things that are useful in everyday life, such as home items, food, cosmetics, clothes and accessories. Every time I use one of these items, it reminds me of the place I visited and brings back many blissful and positive memories. Photographs, magnets and postcards make great souvenirs also, and don't require a lot of space.
Wear layers
It is much easier to put on a sweater and a jacket then go through your suitcase or your whole car for a completely new outfit. I decided to keep all my jackets in the back seat of the car for an easy reach and wrinkle-free appearance. Depending on where and how far you are driving, you might go through different temperature changes in one day.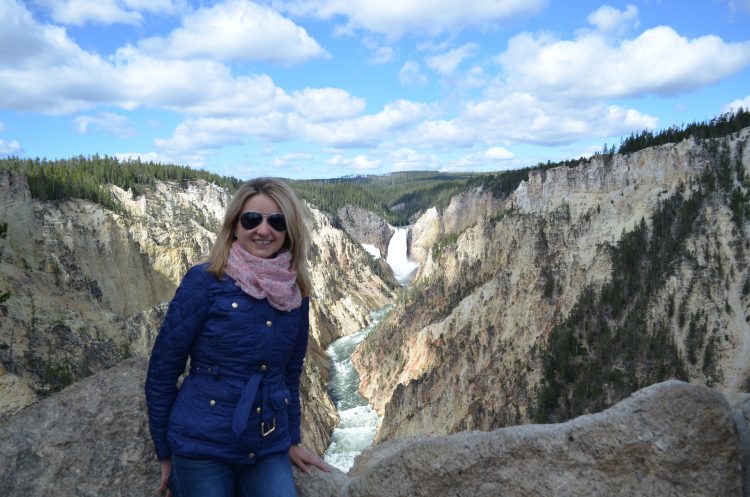 Artist Point, Yellowstone National Park
Take scenic byways and routes
Taking scenic byways and routes is one of the best ways to travel cross-country, otherwise, why even bother? It might take you longer to get to your final destination, but you will discover, explore and experience so much more along the way. Many of these roads have beautiful scenic vistas, unexpected attractions, historic points and amazing scenery overall. Just stop and explore!
Follow a few interesting signs
For me the most amazing discoveries happen when I decide to follow my heart, my curiosity and make a choice to explore an unknown and unheard (at least by me) city, town, place or points of interest. So at least for this road trip I decided to be more open, go with a flow and follow a few interesting signs to new locations along the way. I did find a quite few unexpected for me places and will write about them in my future posts.
Enjoy breathtaking scenery
I admit I am one of those people who enjoys an excellent view. Be it from my car, a vista point, a hotel room, or just hiking and exploring the location I am in. It might be obvious, but sometimes you have to remind yourself to be in the present moment and enjoy where you are right now. You are surrounded by breathtaking scenery and views. Just look around!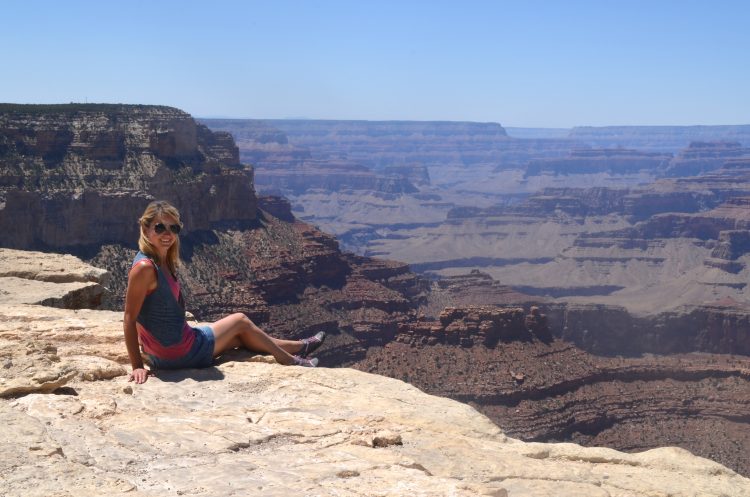 South Rim and Grand Canyon National Park
Take time to relax and recharge
This is what nobody writes and talks about or a very few at least. Long hours on the road can be tiring and even exhausting, especially after a few days or even weeks. This is where you start to appreciate those scenic vistas, rest areas, small towns and major traveler attractions that give you some time to relax and recharge. More so, those friendly people who help you along your journey! I usually thank you by trying to pay it forward. Let's restore faith in humanity!
After reaching the West Coast, I came across Refuge, a great relaxation spa in Carmel Valley, CA. It turned out to be a perfect place to relax and recharge after many days of traveling. Being there late in the evening, added another level of relaxation to my experience. Fire, water, steam, lights, natural surroundings and the smell of eucalyptus! So if you ever happen to do a cross-country journey and need to recharge for more travel or simply need to relax, don't hesitate and visit Refuge for a complete mind, body and soul experience.
Enjoy your final destination
Congratulations, you made it to your final destination! You, probably, didn't listen to those who tried to scare you with their road trip stories or somebody else's experiences. You decided to experience a cross-country journey for yourself and leave your unique footprint in the unknown for you territory along the way. You drove many many miles to experience your dream destination, whatever it is. This alone makes you an adventurer, explorer, globetrotter and traveler! Don't let anyone else tell you otherwise.
Just enjoy, YOU DESERVE IT!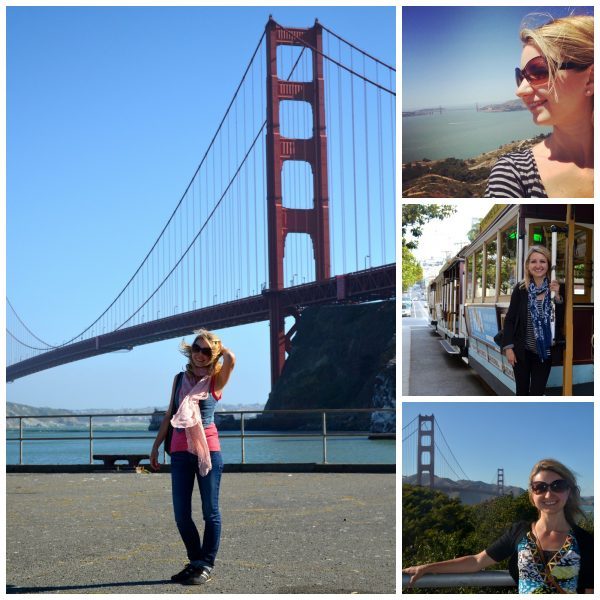 All opinions and experiences are, as always, my own.
Liberty, Peace, Love, Bliss…
Nadia
The post Useful Tips for US Cross-Country Road Trip appeared first on Globetrotting Girl

by