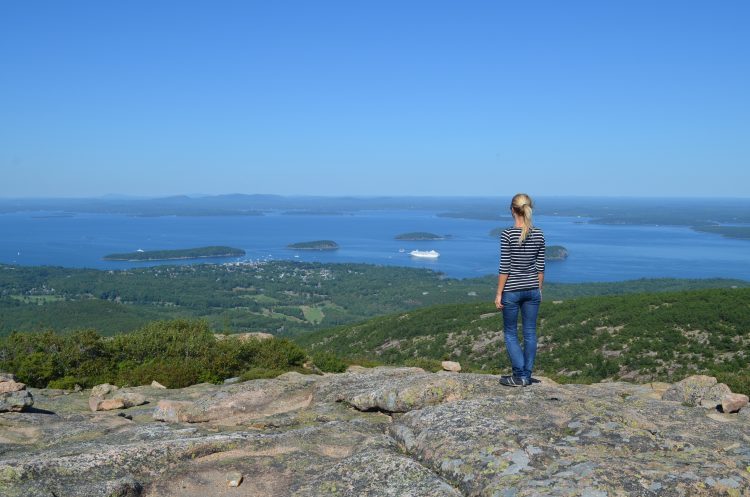 "Where you from?" This question was asked while I was talking with a charming couple about hiking trails in Acadia National Park, in Maine. Since I have been calling the whole world My Home and my last point of reference is still Connecticut, this is what I said. "And before that? You have an accent". Since it seemed quite neutral to me, asked out of curiosity rather than anything else, I replied, Belarus. And then a famous and talented Belarusian tennis player and champion came up in the conversation.
And I wondered, should I have asked the same question also. "And before that, where are you from?" After all, this is the country of immigrants, and was based on different values and ideas, at least in their idealistic kind of way.
Equality. Liberty. And Justice. For all.
When I was an Italian language tutor and instructor, I met many people of Italian heritage who did not speak Italian, and some of them have never been to the country of their parents or grandparents and their cultural awareness and reference of Italy was based on communities here, and it is not quite the same. I also met those who were learning the language of their parents only when they retired. When I asked them why, many of them replied it was because of the accent, and their parents felt it would be easier for their children to be accepted as Americans, one of them, once they had an American accent.
Has anything changed since then?
Isn't it just and fair of any respectful and advanced society recognize the efforts not only of those who were born in the country or the ones with heritage, but also the efforts of those who actually speak the language, are aware of the culture and its peculiarities, studied at the University, obtained degrees, travel, live, work and consider the country their Home? All the reasons to be accepted as equal citizens, besides the obvious fact of being a human. Accent or not.
I am obviously not an Italian, and I never pretend to be one. However, I recognize that this is the language of my heart and soul, part of my identity, part of who I am, and I honor it. This is what motivated me to learn the language at the University, study and travel in Italy, get degrees in international studies and modern languages, become a tutor, interpreter, instructor, and write about Italy and languages also.
I never think of my accent, unless someone asks me about it in a conversation. Neither I think of it as a weakness, on the contrary, I think of it as a strength. The strength of acknowledging and honoring every part of who I am and every part of my identity. Besides that, I actually like that I can read and write and communicate in Russian, Belarusian, English, Italian, a little bit of Spanish and a few phrases in other languages also. Accent or not ) It is definitely a great advantage, especially during my travels, doing research, communicating with others and being a travel blogger. And I am really glad that I was never aware of the perception that it is not possible to be multilingual and multicultural. To me it is natural just like breathing.
Interestingly enough, I am writing this in Acadia National Park in Maine, USA. The whole region was named by Florentine explorer Giovanni da Verrazano. L'Acadie, or Acadia. It is believed to be a Wabanaki word (ancient native people of the area who inhabited the island long before Europeans), while others believe it is named after Arcadia, a scenic region of ancient Greece. There are many other reminders that pinpoint how interconnected and culturally diverse this world and this area are. Many of the islands and towns have the names of the first European explorers and settlers of the region. From the name of the Island itself (Mount Desert Island) to the island's mountains (Cadillac and Champlain Mountains), named after French explorers, Samuel de Champlain and Sieur de Antoine de la Mothe Cadillac (the one who also founded Quebec in Canada). This is just one of the examples how the whole world has a multicultural identity of its own.
May be, having a cultural awareness and sensitivity is recognizing and accepting the fact that we are all from somewhere. After all, it is not about where we are born, it is who we are that matters the most.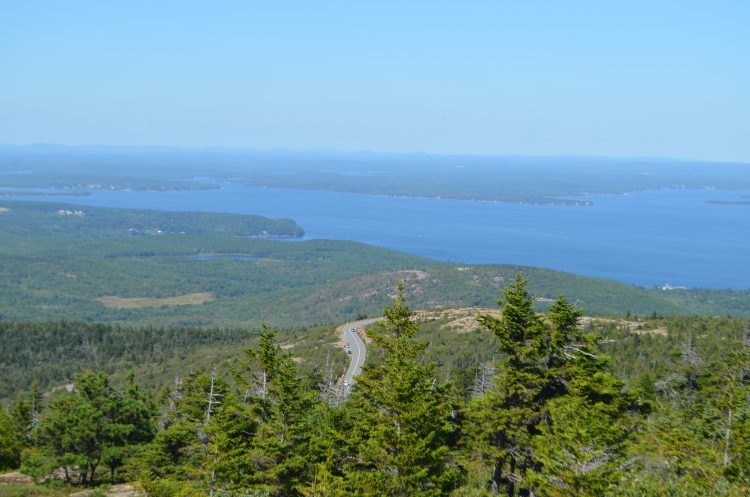 It is easy to get to the top here, just drive up, and a few minutes later you are already there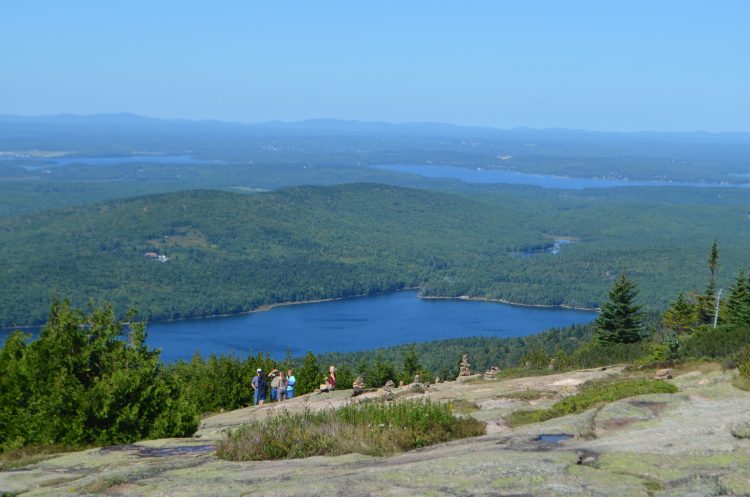 or at least know where the parking is to hike up the trails. Where there any signs, btw? )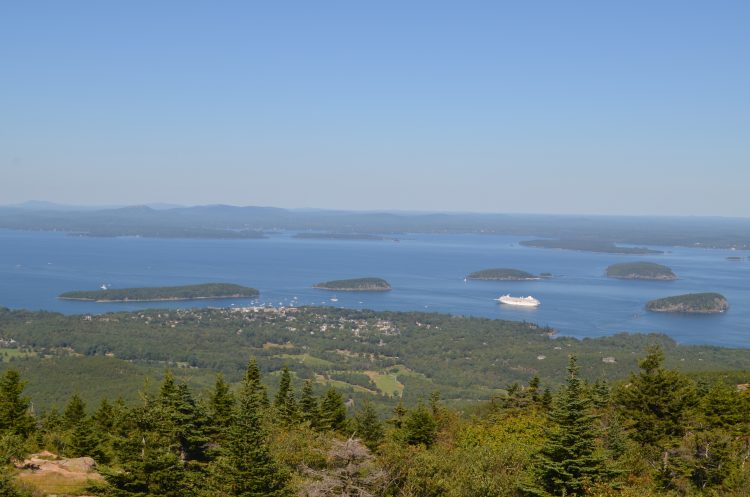 This is Cadillac Mountain, or the tallest mountain on the northern Atlantic coast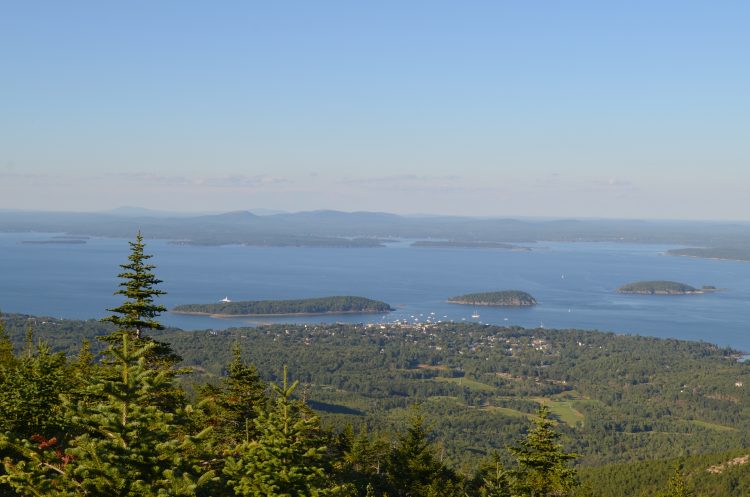 with amazing views of the Bar Harbor from the mountain top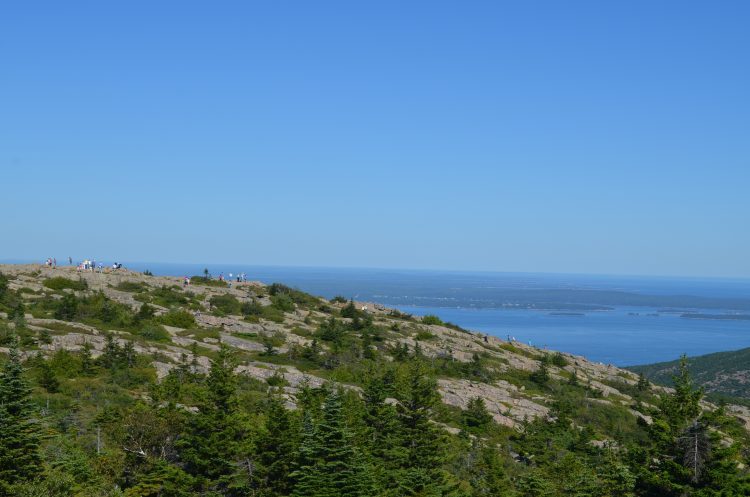 and incredible panoramic views of the whole area as far as eyes can see….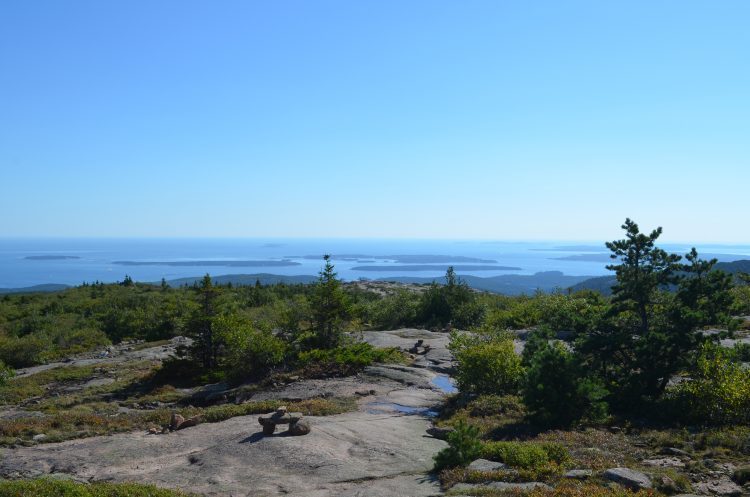 Did I mention a multitude of islands along the coastline?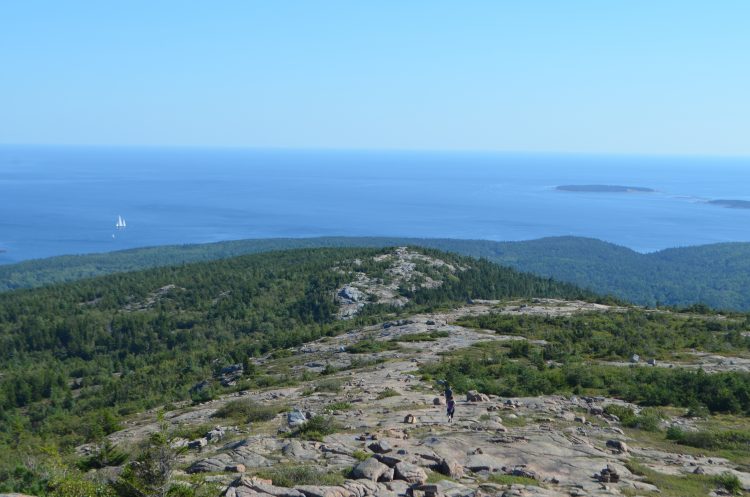 And picturesque and scenic hiking trails? Just look at these views! )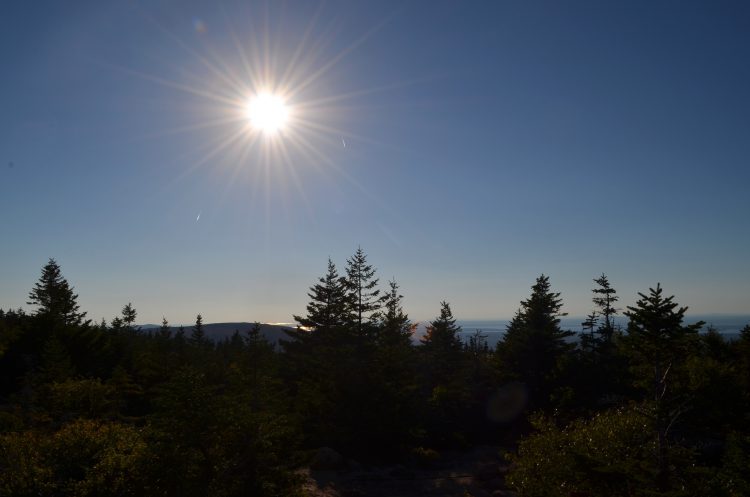 Hi there, Diamond of the Universe!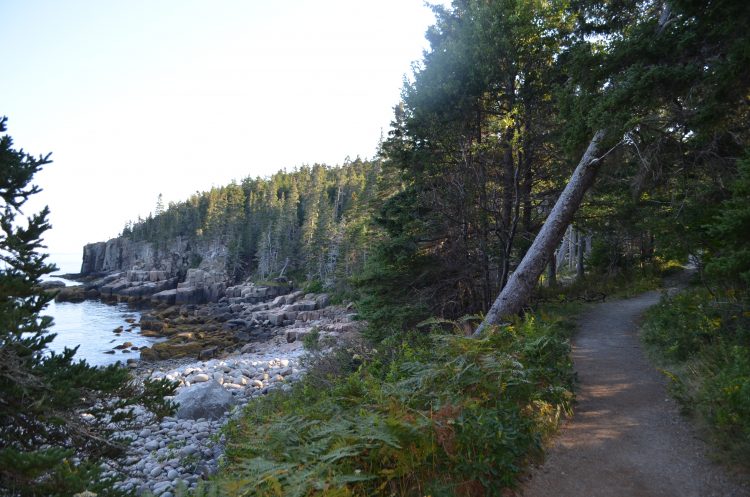 There are many hiking trails in Acadia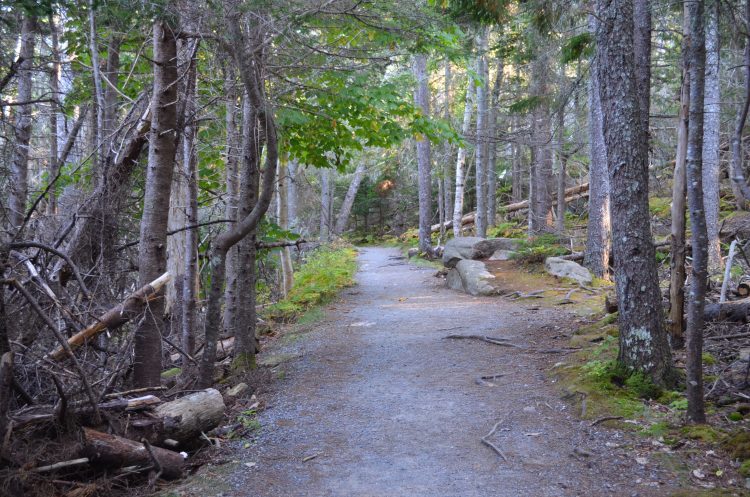 And this is a trail along Park Loop Road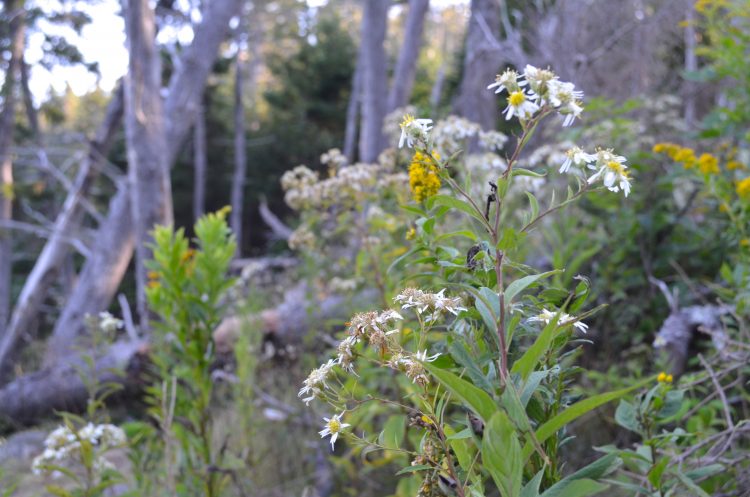 among wild flowers and natural beauty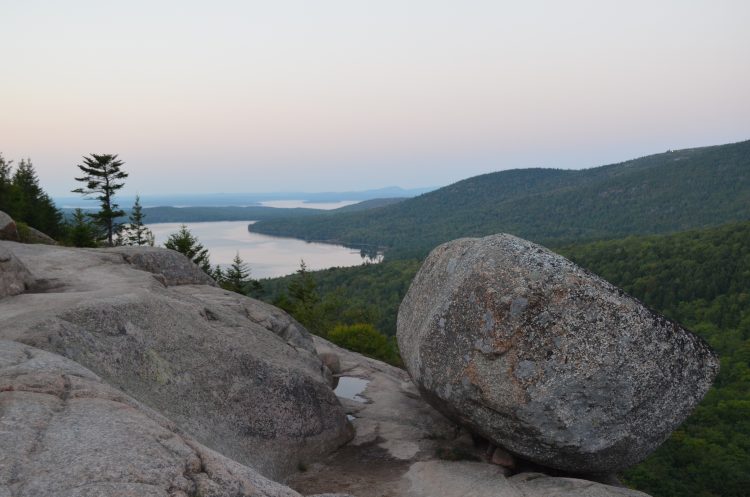 Although suggested by quite a few travelers I met along the way, once I got to the top of this trail, there was not much of a view, just this! And all I thought "Am I the only one who doesn't get fascination with rocks? I thought we evolved past that centuries ago?!" lol So no, I am not raving or even suggesting this trail, just giving you heads up…. Is it worth it? )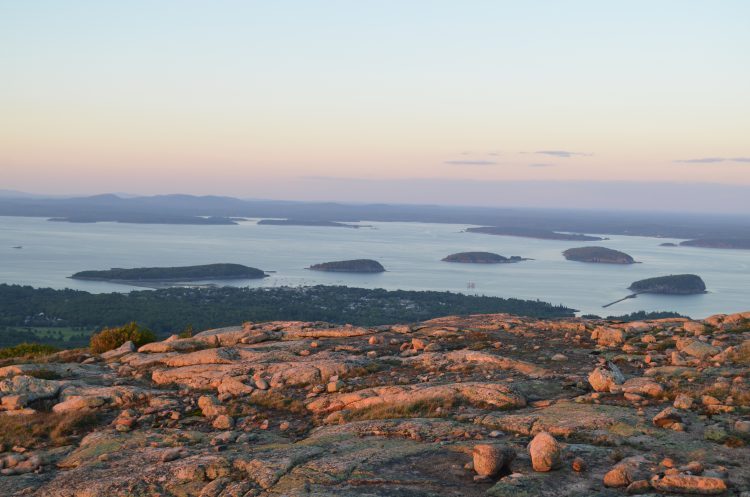 And these are panoramic views from one of Cadillac Mountain trails…. Definitely worth it! )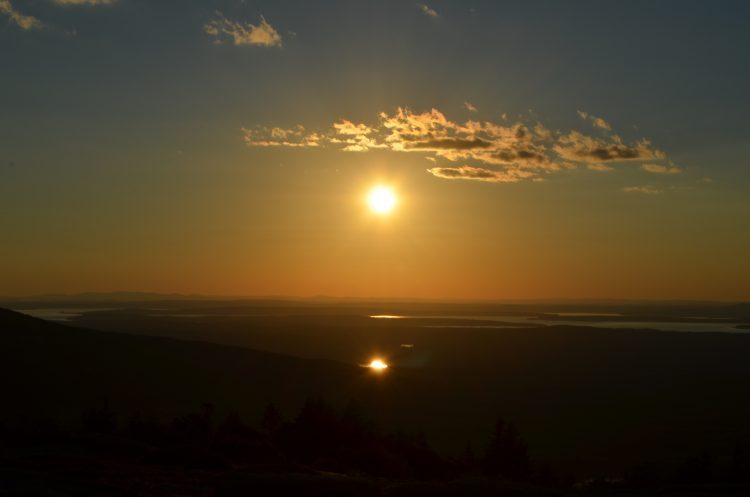 Acadia might be known for its sunrise, however, nature views throughout the day are just as spectacular and amazing!  
And before that, where are you from? Do you speak your heritage language?
All opinions and experiences are, as always, my own. 
Liberty, Peace, Love, Bliss…
Nadia
The post We Are All From Somewhere appeared first on Globetrotting Girl

by