This is how I traveled from Canada, Mexico, Peru to USA. A suitcase, a carry-on and a bag. A lot of will power, and strength and ambition. I might have not bought much during my travels, however, I returned with a suitcase full of stories, experiences (both positive and not really) and lots of pictures. And, most importantly, my dreams came true and many gorgeous and blissful places became very important and meaningful to me, places I call My Home now.
These have been amazing few months of travels, and with many blissful and gorgeous places visited and experienced, there were many travel notes written along the way also. From important moments and experiences that turned into travel notes from Vancouver to New York, funny things I heard during my travels to connecting the world through Art, Beauty, Bliss, Love and Travel. And some of these travel notes became stories and articles, and are even more special to me because they were written in these meaningful for me places and became a part of my journey.
From celebrating beauty of Nature along Pacific, blissing among gorgeous flower fields in Carlsbad, falling in love with beauty and soul of one of the most gorgeous and romantic places in the world, being inspired by layers of different centuries, civilizations and YOU to grand dreams coming true at the top of the Machu Picchu Mountain. And more recent ones: celebrating every step of my journey and writing about multicultural identity at the top of the Cadillac Mountain in Acadia National Park. 
Thanks to all of you who smiled with me, helped and inspired along the way and those of you who made my travel experiences even better. A few of these articles are dedicated to you, so read on!
Writing while Traveling: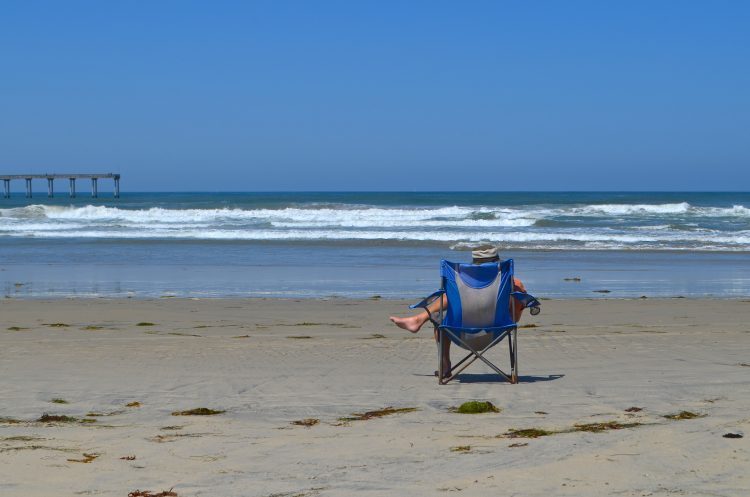 Blissful Earth Day!
I am writing this in one of the coffee shops along Pacific coast in California. It seems surreal that it has been a couple of months since I packed my bags and booked a one-way ticket to explore the world, discover new places, revisit a few of my favorites and the whole world to call My Home.
It has not always been easy, and challenging to say the least, but it has definitely been the best way to know that I am actually living and doing what I love (traveling, writing, photographing, editing, blogging, experiencing, getting to know new and favorite places, meeting amazing people, making friends and becoming a part of it all). And today, on Earth Day, I am celebrating nature and all those places that for one reason or another or even many amazed with their beauty and became a meaningful part of me. So here are a few of the gorgeous places, most important experiences and notes from my travels along Pacific coast.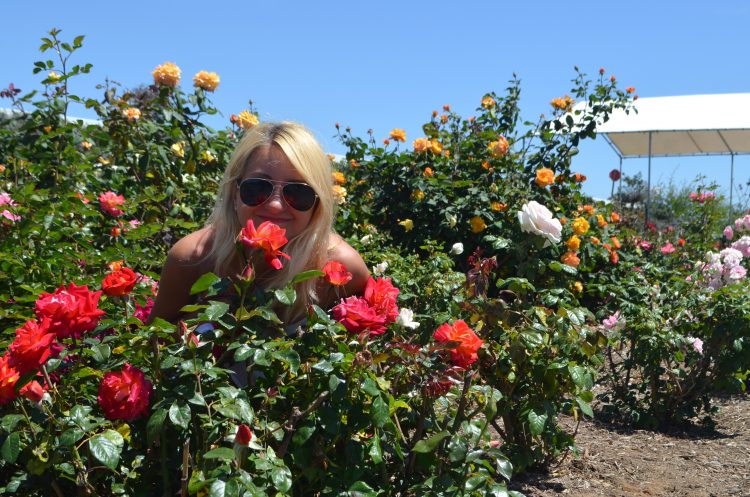 For me, travel is not only about discovering new lands and rediscovering favorite places and cities around the world, it is also about experiencing nature and its beauty. Actually, nature is one of many reasons why I love traveling. With many amazing and interesting places visited, discovered and explored during my travels across the world, there are some of them that definitely became very special to me. For beauty of their nature that is.
Starting from Vancouver, BC, I experienced many gorgeous places and natural wonders, and celebrated beauty of nature of many amazing places I visited during my travels along Pacific coast. When I heard about flower fields in Carlsbad, California, I knew I wanted to experience the place of vibrantly colorful and magical flower blooms.
Driving by it, it might have not looked exactly the same, however, my love for nature and flowers won, and there I was blissing among gorgeous flowers in Carlsbad. With every step of the way I was immersing myself in its beauty and magic overlooking Pacific coast somewhere in the background, and could have easily spend the whole day there, since this is truly one of the places where I lost track of time, wandering and blissing among colorful flowers.
What else is there to wish for? May be, to share this experience with someone who loves nature and flowers as much as I do…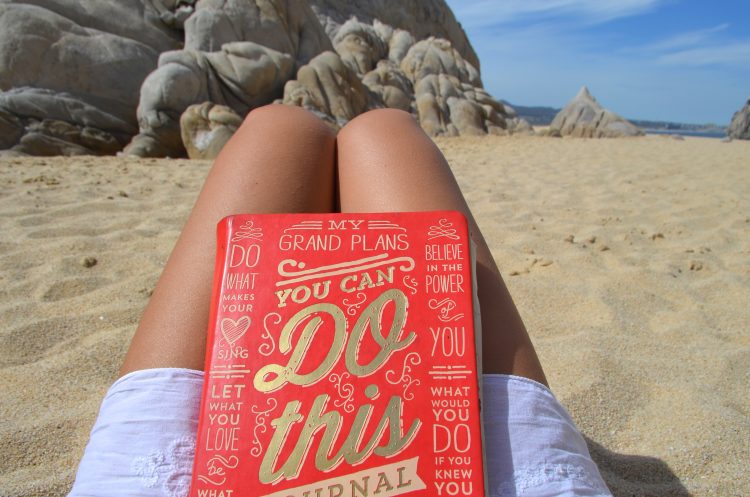 I am writing this in, probably, one of the most romantic places in the world: Medano Beach Cabo, or more specifically La Playa del Amor in Cabo San Lucas. With all my travels along Pacific coast it seemed to be an appropriate place to end my travels along Pacific, and at the same time to start another one, just as important and meaningful as the previous one, and to start it with Love.
With a few days in Cabo, and admiring it from far, as a local and as traveler, I decided to finally explore the territory. The whole Arch and Medano Beach Cabo area is an incredible place to experience, with many amazing points of interest. After boating around it and experiencing beauty of nature from far, I embarked on la Playa del Amor. A few steps in, I looked around. The place looked and was absolutely gorgeous, and with every step I liked it even more. Since it was way too crowded for me here (and no wonder why!), I took a few pictures and decided to explore the rest of the territory. What else is here besides first appearances, impressions and names?
What Inspires me to Travel the World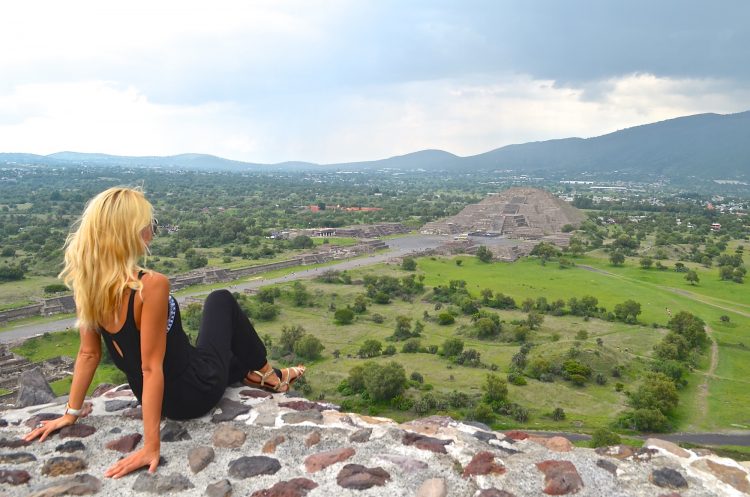 Pyramids of the Sun and the Moon, Teotihuacan
With all my travels around the world it was clear that travel was a more spiritual experience for me. So this is what I was into lately: exploring the connection between how-tos and whys of traveling. What exactly makes us travel and discover the world? And yearn for deeper connection and spiritual experiences of understanding places and people, immersing in other countries, cultures and languages?Become global citizens and feel at Home in the world?
While I was in both of these great and remarkable places, right at the highest point of the Pyramid of the Sun overlooking the Pyramid of the Moon and the whole ancient city with a little glimpse of this mysterious civilization, and at the base of the Great Pyramid of Cholula where layers of different centuries, civilizations and belief systems are so evident, I couldn't help but think of everything and everyone who helped me in some way or another to be here. All those meaningful for me encounters that layer after layer build me up and all those altruistic, philanthropic, intelligent and talented people who inspired me along the way. I could't help but think of everything and everyone who inspires me to travel the world, understand the importance of Balance and Love as the most essential components of being, breathing and living and follow my own path. Everything and everyone who inspires me to be AUTHENTIC ME.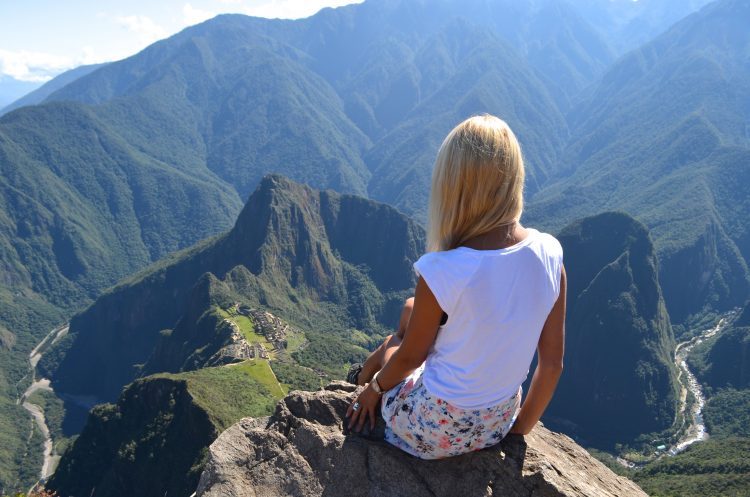 I think I started writing this post from the very first moment I experienced Machu Picchu with one of the great female travelers and a natural smiley sunshine. She was the one who introduced me and guided me through majesty of Machu Picchu and great wonders of sunny Inca Civilization; with her positive attitude, witty commentary, unique charm and stories, it seemed the perfect place to be. And for that I am very grateful. Thank you!
Ever since then, Machu Picchu was one of the places I for sure wanted to experience on my own, and it became one of My Grand Dreams! So today is the day of one of my Grand dreams coming true, and it feels incredible, amazing and absolutely surreal. Bliss is…
I am writing this after hiking to the top of Machu Picchu mountain, while breathing fresh air of its surroundings, marveling at remarkable culture of Sun Civilization and it's absolutely gorgeous and colorful nature. Overwhelmed by the whole experience, with so many thoughts and stream of consciousness coming from my heart and soul, I start writing a few sentences trying to make sense of it all. After a few minutes I put down my pen, look around me, and then I realize that this particular experience has always been very private for me. A very personal and spiritual experience, a kind of look into myself. More than anything it is a spiritual connection with the Universe: a candid talk heart to heart, soul to soul, civilization to civilization. One on One. Equal to Equal.
And I realize that this is how I want it to be. So I put away my notebook, breathe in deeply, embrace it and start living and celebrating the whole blissful experience of my Grand dreams coming true.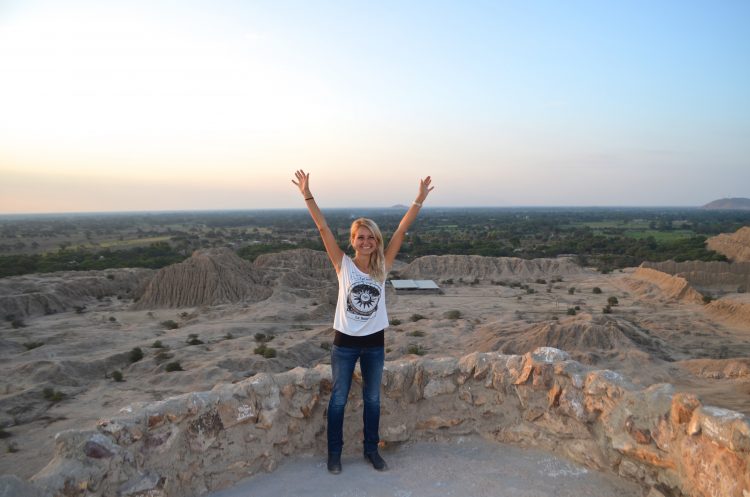 "It is not that easy", I am told. "Travelers/Foreigners usually take tours for this one, it is not that expensive". "I know", I say "It is not about money, sometimes it is about experience". This is how I begin my travel to Tucume in Peru.
After a little bit of research, a few talks, suggestions, negotiations, a few jokes about my safety belt request (successfully!), a taxi, a collectivo and a motor taxi, I was taking my first steps on the archaeological site of Tucume. What was it about this place? Why was I here? And I look around.
Besides being one of the largest archaeological sites in the area, Tucume, or the Valley of Pyramids, was the most important center of political, religious and cultural power in the Lambayeque region. It is conformed of 26 adobes/pyramids, as a reflection of society's complex social structure, and the last civilization in the world to build pyramids of mud.
Although it was hard to see some of these pyramids from far, after all they are spread out, I noticed the one which appeared to be the center of it all, and I started making my way to it. As I was approaching, I walked among a few pyramids, which for some reason I had no particular interest in. After reaching the last vista point with panoramic views of the region, hills and the multitude of its structures, I looked at the top. With no visible path from far, I decided to get a little bit closer. Only there I noticed a very narrow path that could possibly lead to the top, and I jumped to it. A few steps in, it seemed quite easy to me, and after of few minutes of what appeared to be a mixture of hiking and climbing, there I was, at the top of Cerro La Raya.
If I was not really that much impressed with the last vista point view, from here I could see and experience this region in a different way and perspective. While I was standing at the top, amazed by the view, history, culture and spirit in the company of birds freely flying by me, as if accepting me as one of them, I remembered what I have just read about this sacred place and Amaru.
Sacred Mountain Cerro La Raya is the geographic center of the area, it is also regarded as protector of people, place of magic and great power. It is not a surprise, that this is where people came to find their answers. Ancient Peruvians had different Gods associated with the Earth, the Sky, the Sea, the Stars, the Mountains, etc. with Pantheon of the Gods comprising Underword, Our World and the Upper World. Each was represented by an animal: bird, feline and serpent, with the same importance and hierarchy. All of these worlds could be described in one way, as the figure of the mythical Amaru: a fantastic serpent that could fly and had feline features.
As I was writing this article here, in the USA, I remembered a talk I had not long ago. It all started with the same: where you are from to the person deciding to guess, naming all neighboring countries. Russia, Ukraine and Poland, since I was told that this is how my accent sounds like. Not having guessed, I said "Belarus". And I heard a brilliant reply, "Well, you are Russian". "What makes me Russian?" I asked. "You obviously speak Russian, right?". "Yes, I do, but I also speak English and Italian, does it make me American and Italian at the same time?" "Where you born here?" – "No, but I was not born in Russia either".
As amused as I was, I started thinking about it. Does knowledge of languages, cultures and literature actually make us a little bit part that country and culture? Do we start to relate to that culture in a personal way? Do we actually start to consider it our own?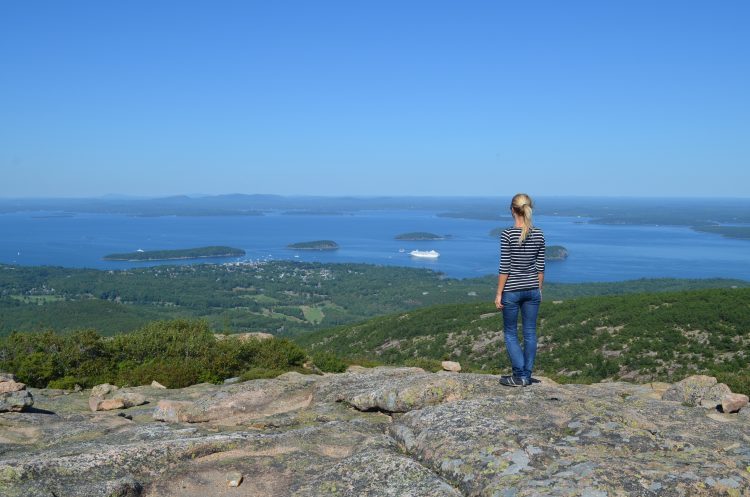 "Where you from?" This question was asked while I was talking with a charming couple about hiking trails in Acadia National Park in Maine. Since I have been calling the whole world My Home and my last point of reference is still Connecticut, this is what I said. "And before that? You have an accent". Since it seemed quite neutral to me, asked out of curiosity rather than anything else, I replied, Belarus. And then the famous and talented Belarusian tennis player and champion came up in the conversation.
And I wondered, should I have asked the same question also. "And before that, where are you from?" After all, this is the country of immigrants, and was based on different values and ideas, at least in their idealistic kind of way.
Equality. Justice. And Liberty. For all.
Interestingly enough, I am writing this in Acadia National Park in Maine, USA. The whole region was named by Florentine explorer Giovanni da Verrazano. L'Acadie, or Acadia. It is believed to be a Wabanaki word (ancient native people of the area who inhabited the island long before Europeans), while others believe it is named after Arcadia, a scenic region of ancient Greece. There are many other reminders that pinpoint how interconnected and culturally diverse this world and this area are. Many of the islands and towns have the names of the first European explorers and settlers of the region. From the name of the Island itself (Mount Desert Island) to the island's mountains (Cadillac and Champlain Mountains), named after French explorers, Samuel de Champlain and Sieur de Antoine de la Mothe Cadillac (the one who also founded Quebec in Canada). This is just one of the examples how the whole world has a multicultural identity of its own.
May be, having a cultural awareness and sensitivity is recognizing and accepting the fact that we are all from somewhere. After all, it is not where we are born, it is who we are that matters the most.
So this is my writing while traveling. Do you write during your travels? What are some of your most important and blissful travel experiences?
All opinions and experiences are, as always, my own. 
Liberty, Peace, Love, Bliss…
Nadia
The post Writing While Traveling appeared first on Globetrotting Girl

by