"Where to next?" was frequently on my mind during my travels in Peru. Contrary to many travelers I met along the way, who had it all figured out: itineraries, locations, sights, schedule, etc… and, probably, life also )), I was pretty much winging the whole trip… for better or even better… Besides knowing for sure that I was there to explore Cusco, the It capital of Sun civilization, celebrate Inti Raimi, the biggest and the most elaborate Sun festival in the world and, obviously, experience blissful, gorgeous and majestic dreams-come true Machu Picchu. And I wouldn't want it any other way anyway…
Pomac Sanctuary is located in Lambayeque region, Peru, near the city of Chiclayo, and interestingly enough, it is next to Tucume archaeological site. I would assume Pantheon of Gods required its own sanctuary… People protectors, Amaru and all… ))
I traveled to both places independently, and I am really glad I did. Regular tours visit these locations in a day, with only brief stops in each, which gives you hardly any time to experience anything at all. So what's the point? Especially if traveling this far into the country, and the solely purpose of the whole trip is to experience and enjoy culture and nature at their finest. Plus, I was there at the beginning of the week, which means no tours whatsoever on this particular day, and I almost had the whole place to myself, with the exception of a few independent and courageous travelers I met along the way.
What was it about this place? And why was I there?
Pomac Sanctuary happens to have it all, in a way. After all, this is the site of pre-inca Sican civilization with numerous pyramids, called huacas, known for their lavish treasures, beautiful artifacts of gold and other luxury items of Lord of Sican. Sican means "house" or "temple" of the Moon in indigenous Muchik language, although there is not much in-depth understanding of this culture and it was not as advanced, developed and "planned-out" for its century (and those who think so need to travel to Teotihuacan, and see what the City of Gods is like, Sun, Moon and the balance of it all, also many many centuries prior, I guess someone has to put it in perspective lol), it seems to be mostly known for the multitude of its huacas and gold items. Nowadays, these treasures are located in a museum in a different location, and since I am so indifferent to such things, unless they are my own or, may be, I am just trying to figure out how to make it all honestly happen with travel blogging )) , I kind of figured that I would enjoy nature and listen to the wisdom of Millennium Tree and birds singing instead. This fact, however, points out how wealthy, prominent and luxurious this civilization was at the peak of its existence, or may be, its rulers… Does it remind you anything?! ))  
Nowadays, while the pyramids are the thing of the past, mostly serving as the birds resting places between all the sky soaring and sky walking and occasional travelers, just like me, who would like to experience it all (surprisingly, it is allowed), Pomac sanctuary contains the most dense formation of carob trees on the planet, various bird species, mainly particular for its restoration of forest ecosystems, protection and preservation efforts of flora and fauna biodiversity, which is crucial to the survival and livelihood of many species.
Also, this is the site of Millennium Tree, an ancient, centuries old, absolutely impressive and mesmerizing in every possible way, carob. Some historians even say that it is as old as the civilization itself. Who knows for sure anyway?! So I figured I'd ask the tree itself… and as I was there, listening carefully and attentively, as if with every fiber of my being trying to transcend and imagine what it is like to witness and experience it all… I let the tree manifest its magic, greatness, wisdom and uniqueness in its own way.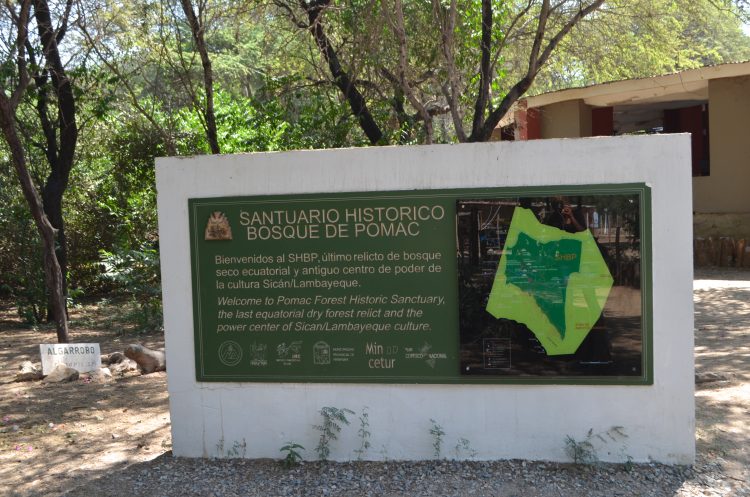 Pomac Forest Historic Sanctuary, located in Lambayeque region, is one of the most biodiverse areas in Peru and on the planet. Since I was there at the beginning of the week, which means no group tours, I got the whole place to myself, besides a few courageous and independent travelers, park rangers and a few locals I met along the way.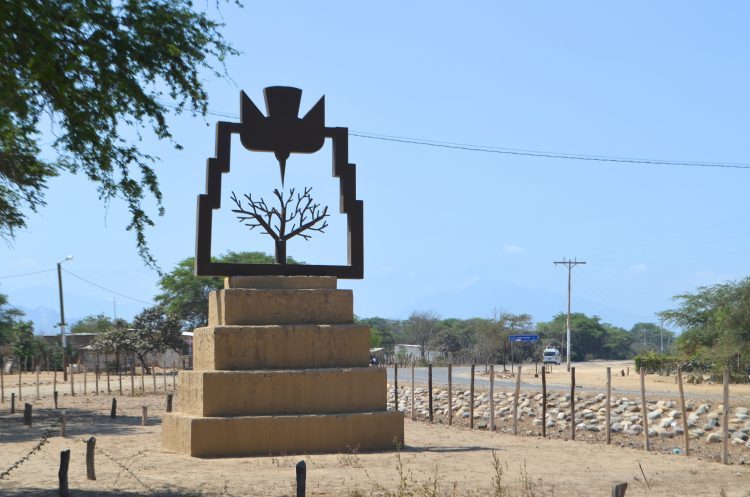 There are tuc-tucs available at the entrance to speed it all up, although I decided to head on my own, and was fortunate enough to get a ride, on the way there, and on the way back, and when I needed it. Sometimes being a smiley and friendly blond has its perks and advantages ))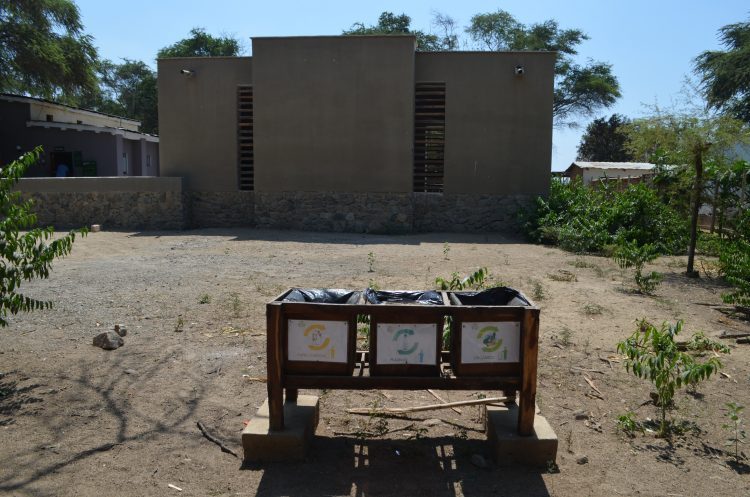 Pomac Sanctuary site and museum might not be as equipped and impressive as Tucume archaeological site, which is relatively near-by, and there is no multimedia museum here, I assume due to funding, however, the site is quite maintained and there is even recycling… How is it possible though?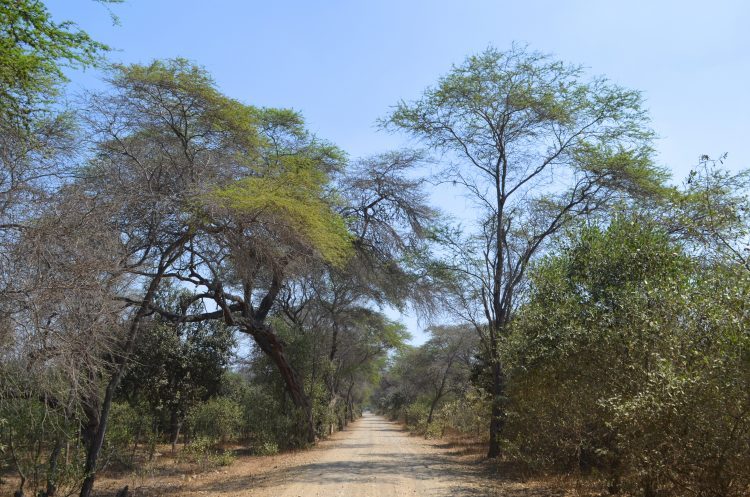 Distances here are very very impressive and would, probably, start a career for any model…
again, just for fun and perspective lol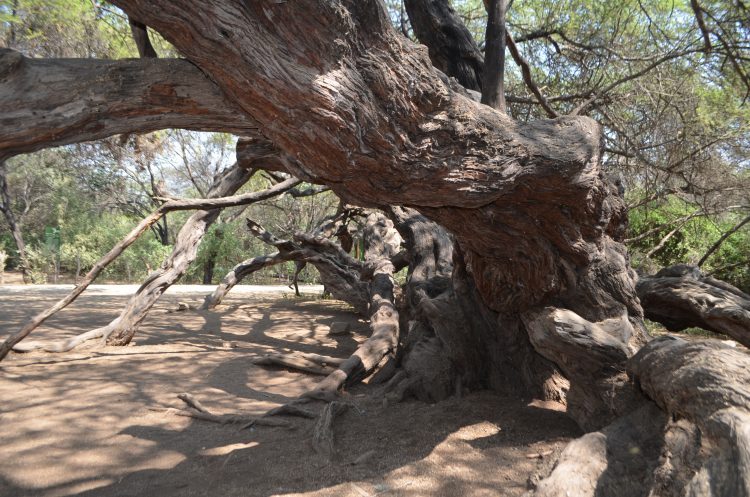 Although Pomac Sanctuary contains the most dense formation of carob trees on the planet, One tree stands out in particular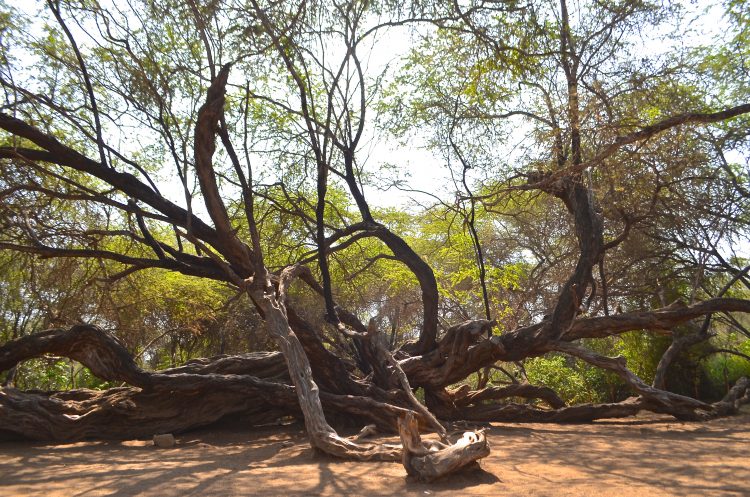 Here I am, at the Millennium Tree, with its centuries of Integrity and Wisdom. – How were you able to remain intact and whole through all these years? How do you get to be like this? Is there a particular secret to Longevity, Wisdom and Greatness? The tree seemed still, with its brunches and roots spread far, covering much of the ground, as if with the whole presence it was claiming its right to this space, its Liberty and uniqueness. And with a slight wind gently caressing its brunches, and movements in unison with the music of nature and birds singing, I could feel tree's manifestation in every possible way of its Greatness, Majesty and Uniqueness…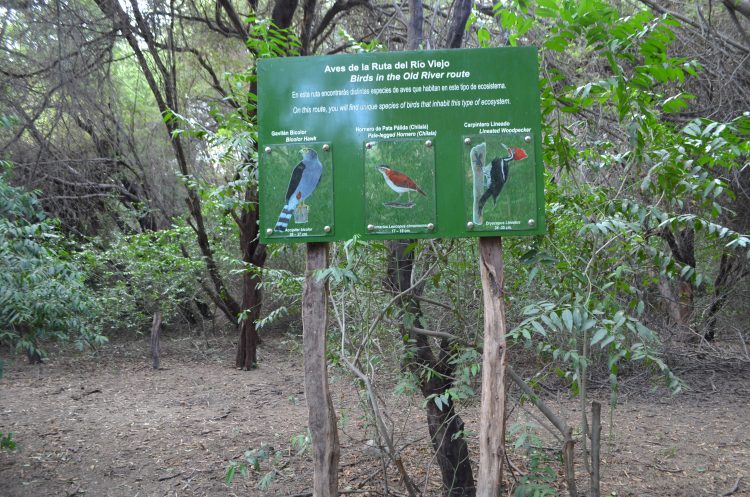 Pomac Sanctuary is known as one of the most biodiverse areas on the planet, and there are informational signs with fauna and flora descriptions along the way, even in English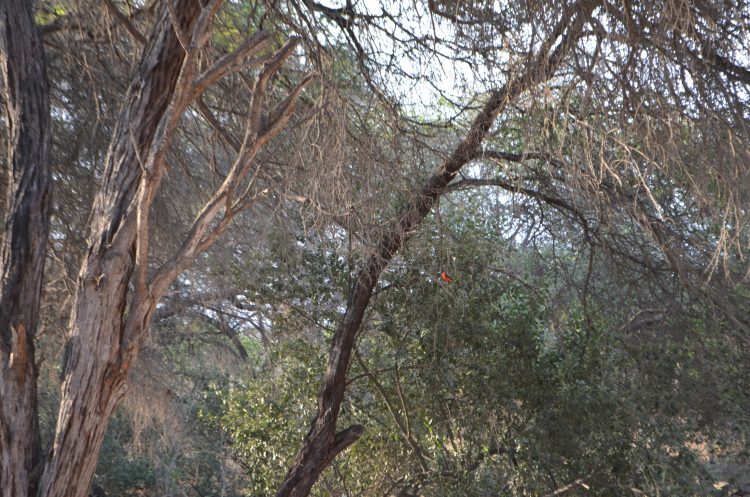 I do not recall what this bird is, however, there is definitely Symphony of nature and music going on here, even if it is invisible  ))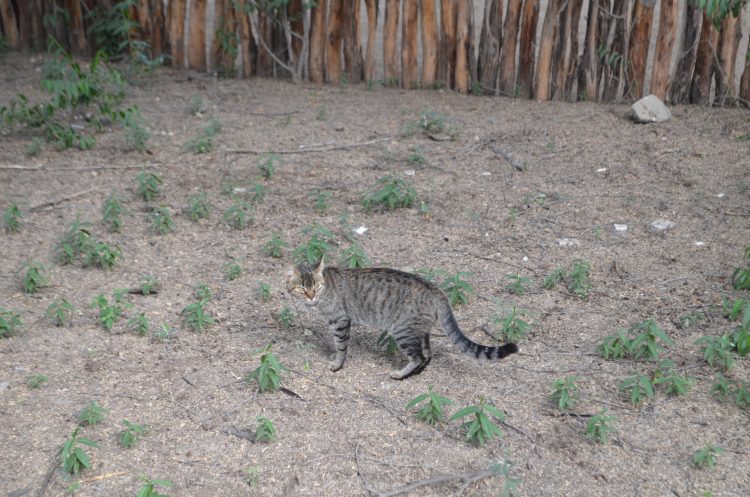 And, surprisingly, they seem to get along just fine…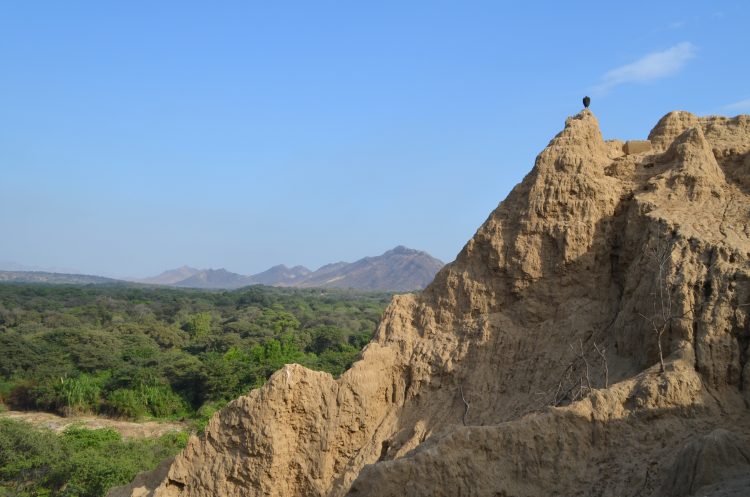 While this one doesn't even care that much at all, way up high ))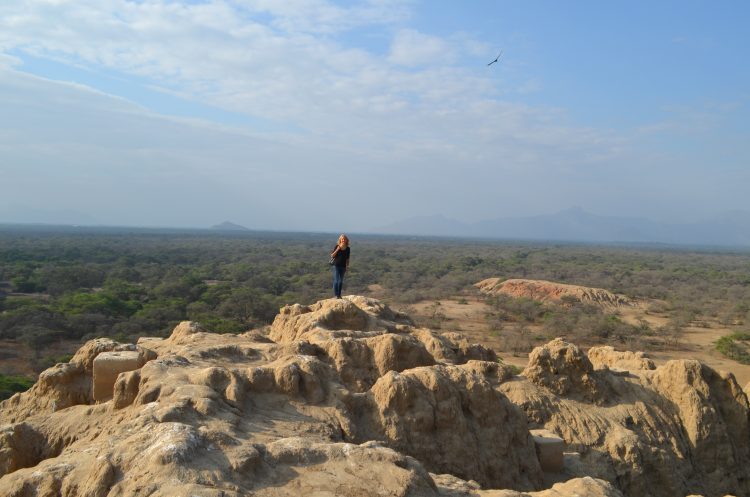 Pomac Sanctuary happens to have it all, in a way. Besides its notable biodivesity, this is the site of pre-inca Sican civilization with numerous pyramids, called huacas, known for their lavish treasures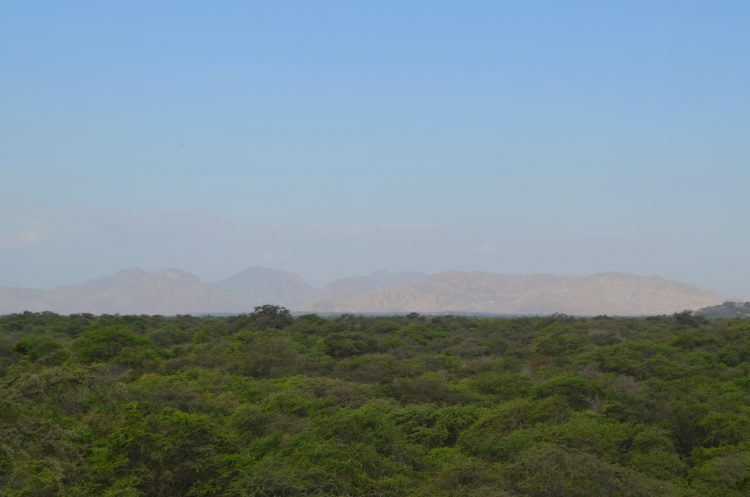 Nowadays, treasures might be in a museum, however, views from these huacas are incredible…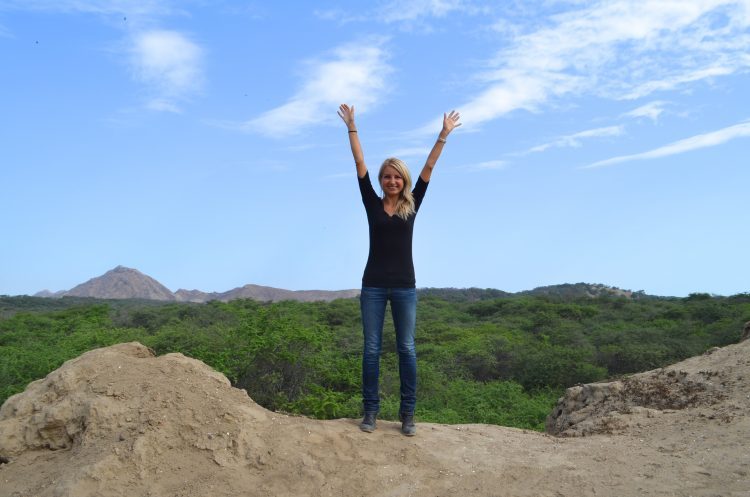 How is it even allowed though? And why isn't that remarkable treasure funding the maintenance of the sanctuary? Oh, questions and mysteries ))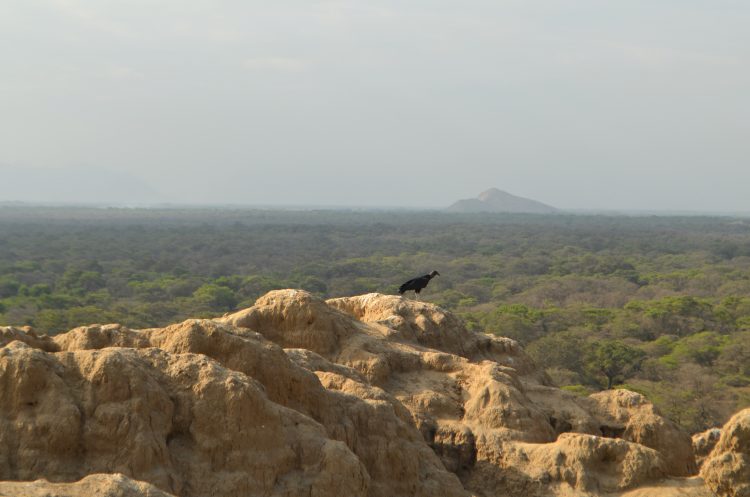 And these are Condors, or national birds of Peru and largest flying birds in the world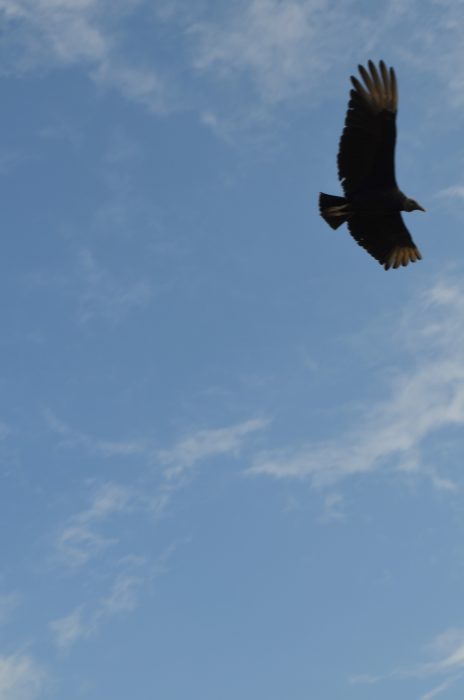 Particular for their very impressive wingspan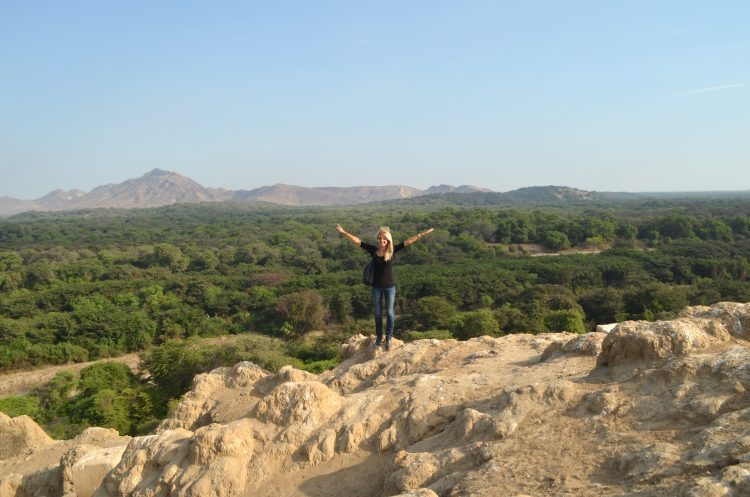 Learning from the best ))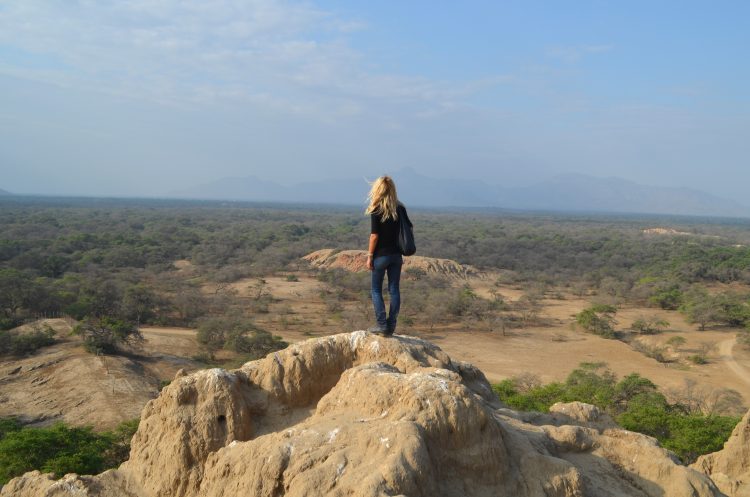 Seriously, how gorgeous is this place?! Just look up, up, up lol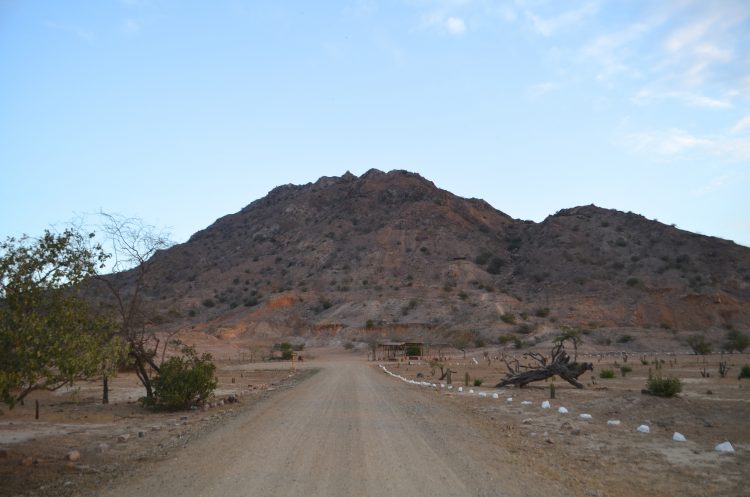 – Did you walk all this distance by yourself? asks me a surprised park ranger. Yep, I am One of the independent Ones, definitely feel like Home here ))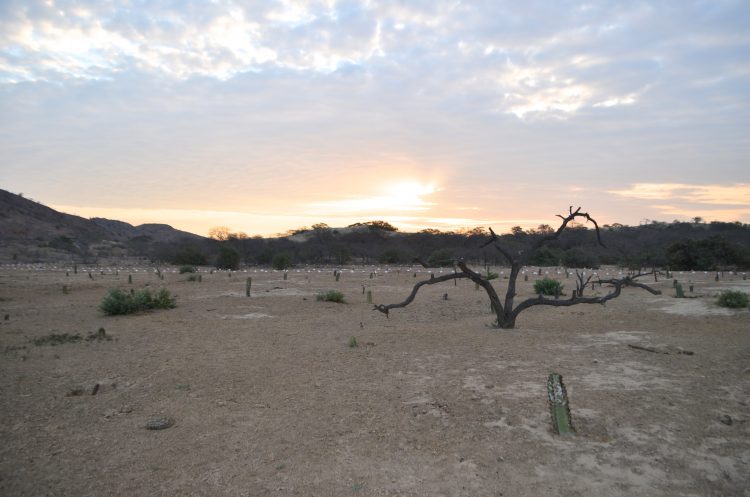 Miles of nature bliss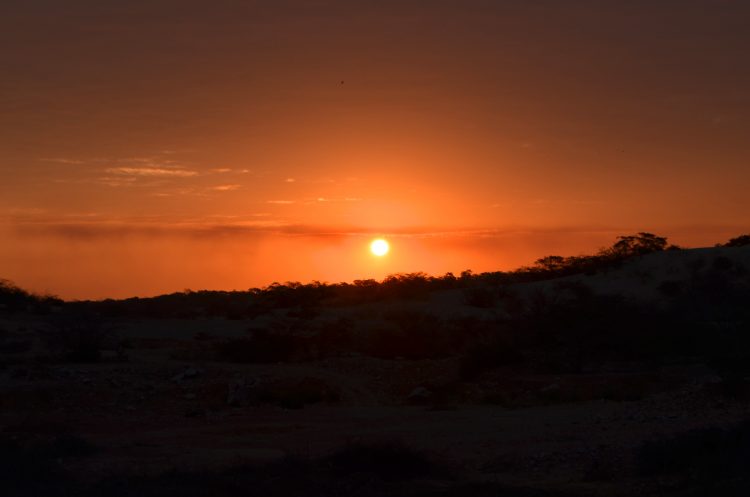 And another gorgeous day and experience!
All opinions and experiences are, as always, my own.
Liberty, Peace, Love, Bliss…
Nadia
The post Birds, Trees and Independent Nature of Pomac Sanctuary appeared first on Globetrotting Girl

by