It seems like it's been awhile since I opened a blank page and poured my heart and soul, my emotions and feelings, and dedicated something meaningful and important to something I love so much. To travel that it is.
I am writing this in, probably, one of the most romantic places in the world: Medano Beach Cabo, or more specifically La Playa del Amor in Cabo San Lucas. With all my travels along Pacific coast it seemed to be an appropriate place to end my travels along Pacific, and at the same time to start another one, just as important and meaningful as the previous one, and to start it with Love.
From the Place of Love
So what is it about this place that makes me rave so much about it? Besides it's obviously gorgeous natural surroundings? The Arch (or the beginning of the Pacific coast) is also the place where Pacific Ocean unites with the Sea of Cortez to make a perfect union of the most gorgeously blissful place of love. Interestingly enough, it is next to La Playa del Divorzio, may be, as a way to balance it out or as a reminder of the importance of life priorities, values and true feelings. With a few days in Cabo, and admiring it from far, as a local and as traveler, I decided to finally explore the territory.
The whole Arch and Medano Beach Cabo area is an incredible place to experience, with many amazing points of interest. After boating around it and experiencing beauty of nature from far, I embarked on la Playa del Amor. A few steps in, I looked around. The place looked and was absolutely gorgeous, and with every step I liked it even more. Since it was way too crowded for me here (and no wonder why!), I took a few pictures and decided to explore the rest of the territory. What else is here besides first appearances, impressions and names?
As I was walking to the center and approaching the other side, I noticed that it was almost empty. May be, it was due to superstitions, the name and all, or may be due to other personal reasons. Who knows? After all, it was just as gorgeous… And I wondered what if it had another name altogether, would it make a difference? In a true spirit of explorer, I was approaching the center from where I could clearly see them both, Love and Separation: so gorgeous and so meaningful at the same time. Having experienced both, and feeling no need to pretend and be anything other than myself, I crossed to the Pacific Ocean and walked along the coastline.
It seemed I had the whole place to myself with plenty of space, liberty and privacy to be my cheerfully playful self. And I thought: La Playa de la Libertad, as I was playing among serene ocean, sunny sky and blissfully laughing content with my newfound freedom and privacy. With only a few solo travelers, love birds, and a few brave enough couples encountered along the way, I returned to the center clearly distinct by natural formations. From here I was more aware of them both. So close to each other, side by side, with very opposite emotions and feelings coming from the same place, my soul. I did not take any photos, choosing to be fully there, immersing myself in writing and admiring nature around me: gorgeous, bright and natural colors of the land and sunny sky, graceful birds flying above me, the wind gently caressing surroundings with its warmth and serene sounds of the ocean and sea waves, forming a perfect union of a blissful paradise.
As I was making my way from the center to Playa del Amor, I noticed that the crowd was gone, with only a few people still there, or the ones who care. I smiled. Now it truly felt like my kind of place: natural, serene, private, blissful and absolutely gorgeous. Inside and out.
I do not know what makes us fall in love, and why some places become more important and meaningful than others. Whatever it is, it is the ability to authentically feel and being able to see past first impressions, appearances and labels what matters the most and makes all the difference. Being able to feel authentic essence of the place, its heart and soul, and appreciate it for what it truly is, a genuine Diamond.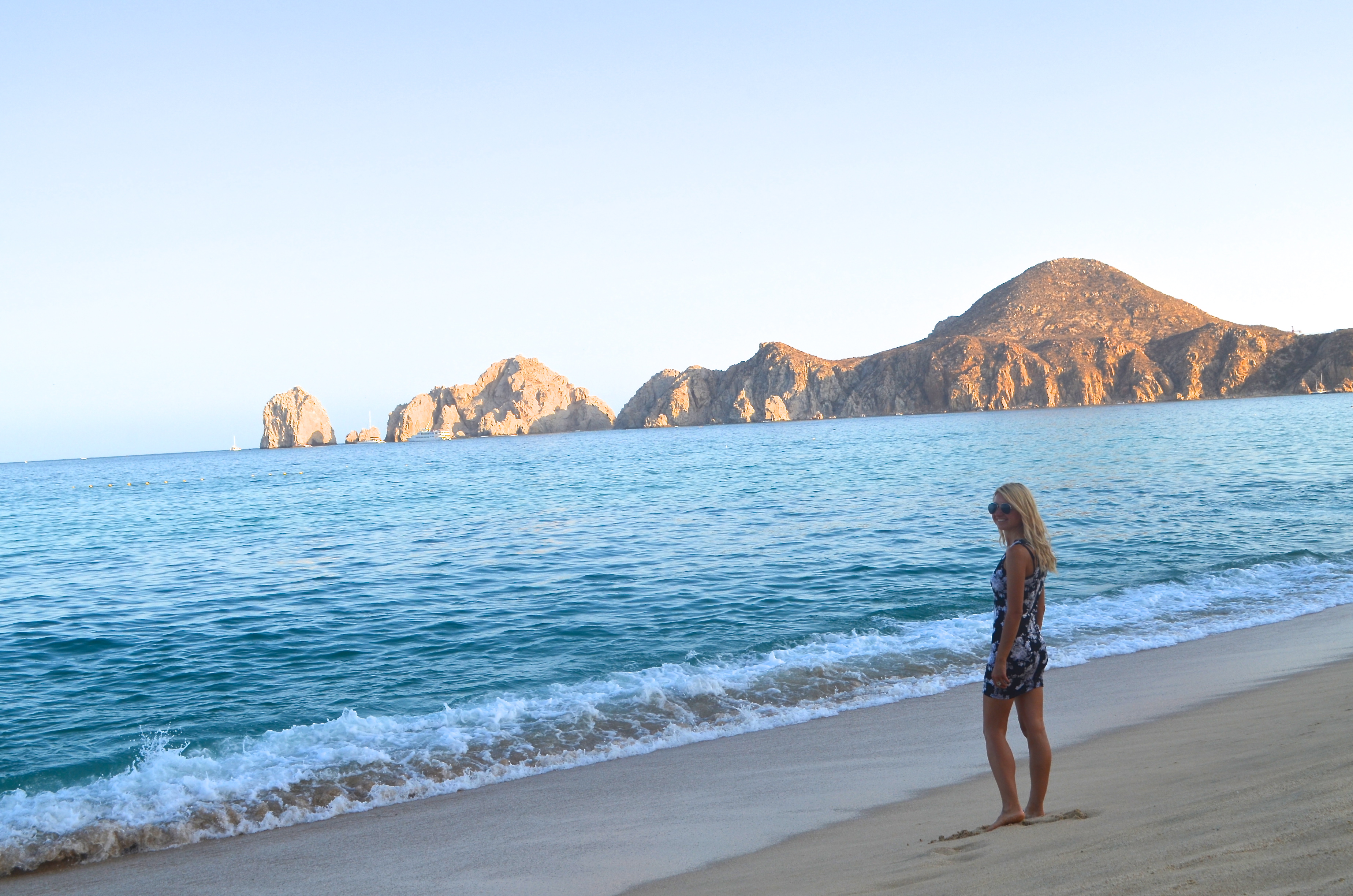 The whole Arch and Medano Beach Cabo area is an incredible place to experience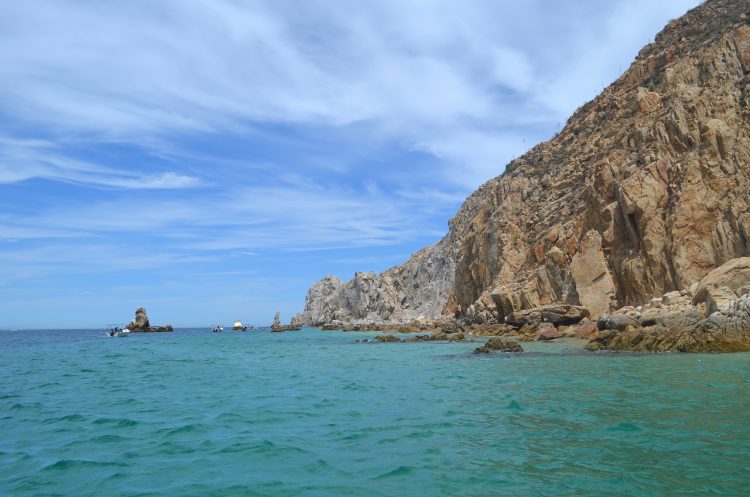 After a few days of walks along the coastline, I finally decided to see what La Playa del Amor is all about
To get to it, you can get a private boat or join the tour, which kind of navigates around the Arch area first. For some reason mine was all in Spanish, so I don't think I understood that much… something about rocks and numbers, which I don't particularly care about anyway )) Seemed like One Arch to me ))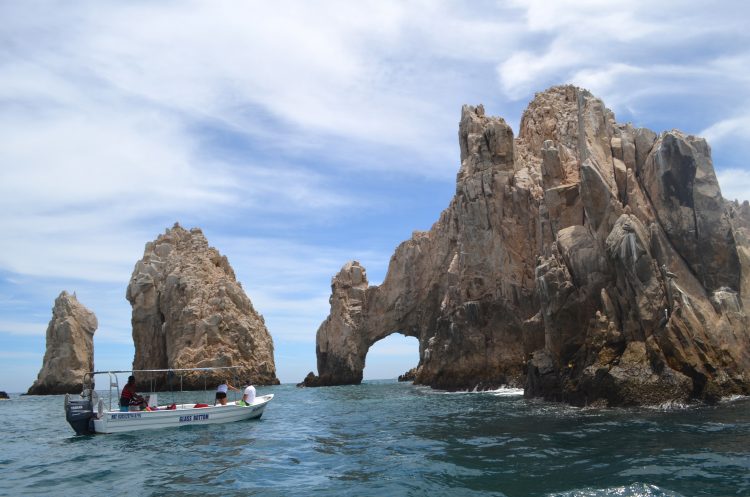 Though the area itself is incredibly gorgeous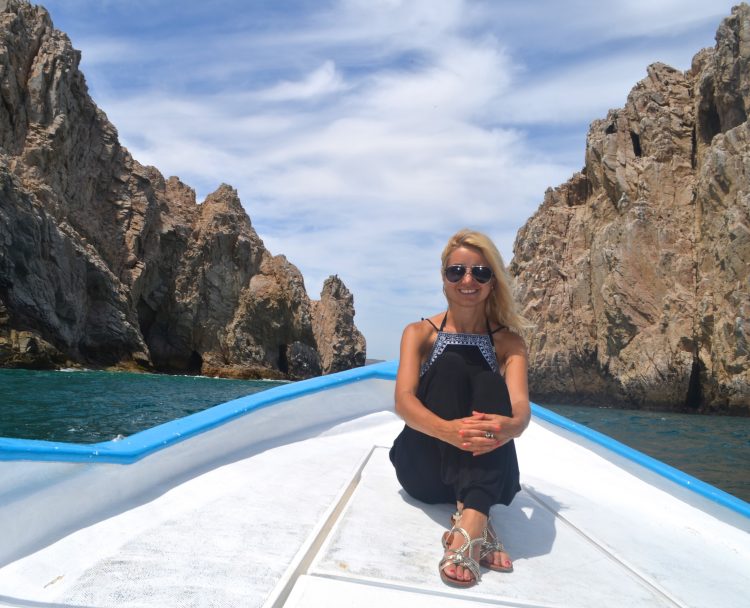 to say the least…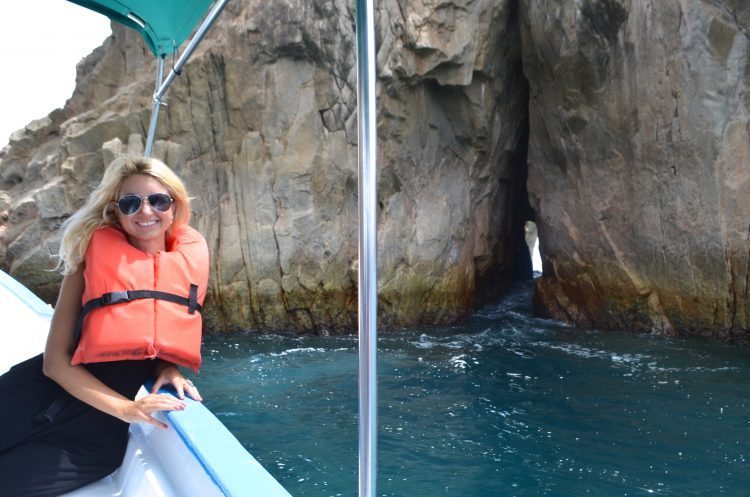 Also, this is where Pacific Ocean unites with the Sea of Cortez… and they seem to get along just fine ))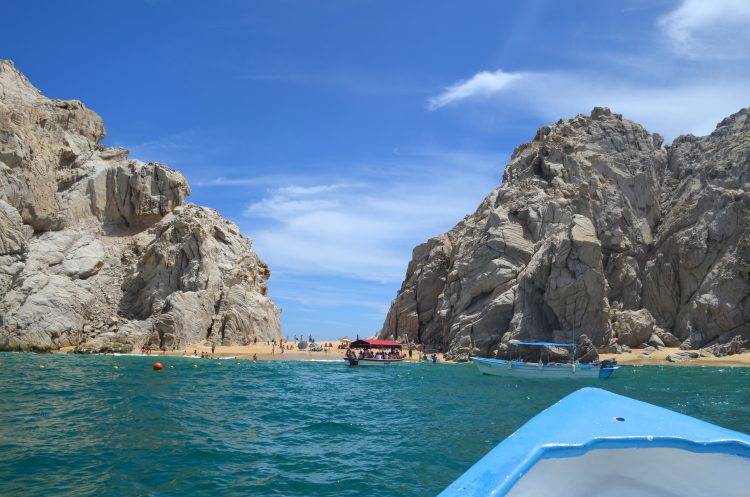 Here it is… Hola, La Playa del Amor!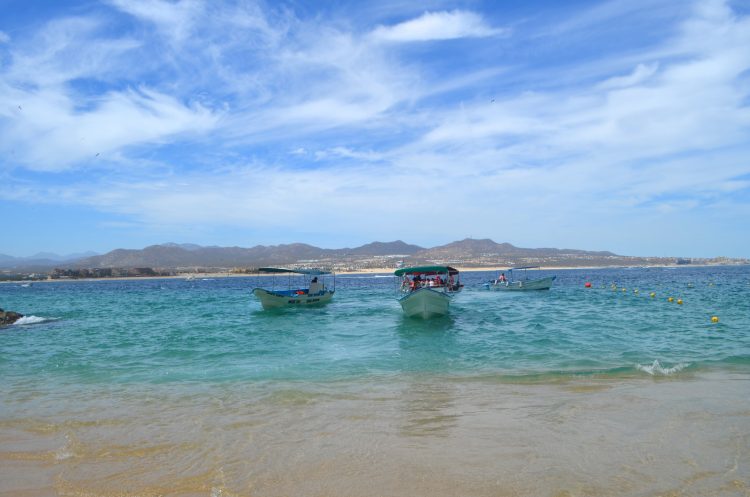 The place itself is absolutely gorgeous, and with every step I liked it even more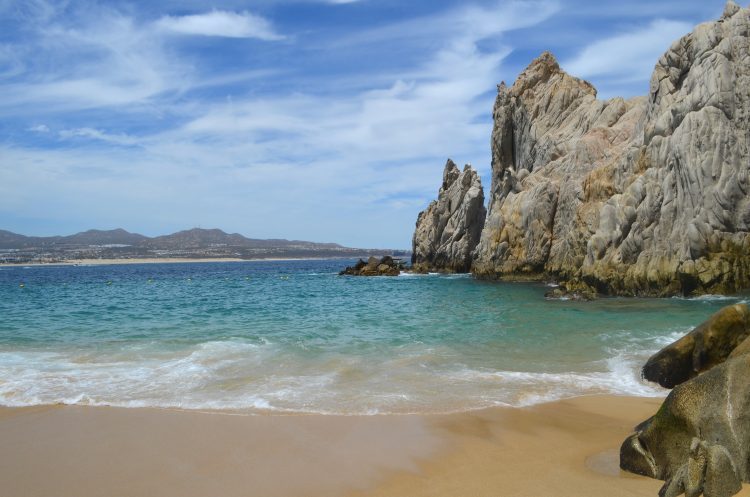 Since it was way crowded for me here, I decided to see what the whole place is all about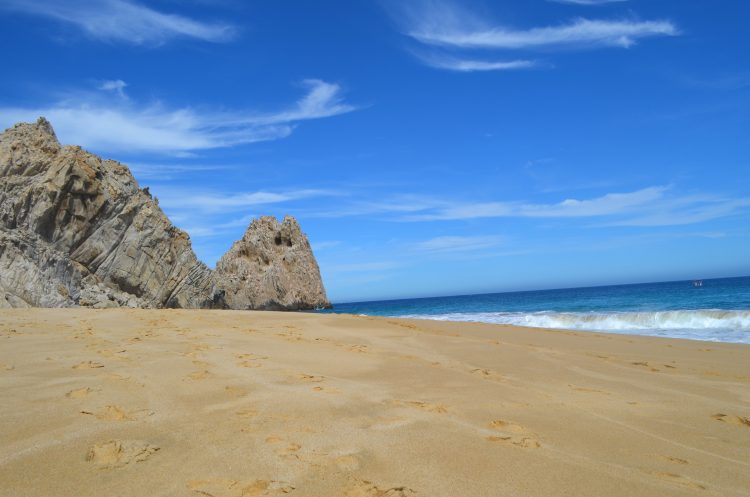 On this side, it seemed I had the whole place to myself, with plenty of space and privacy to be myself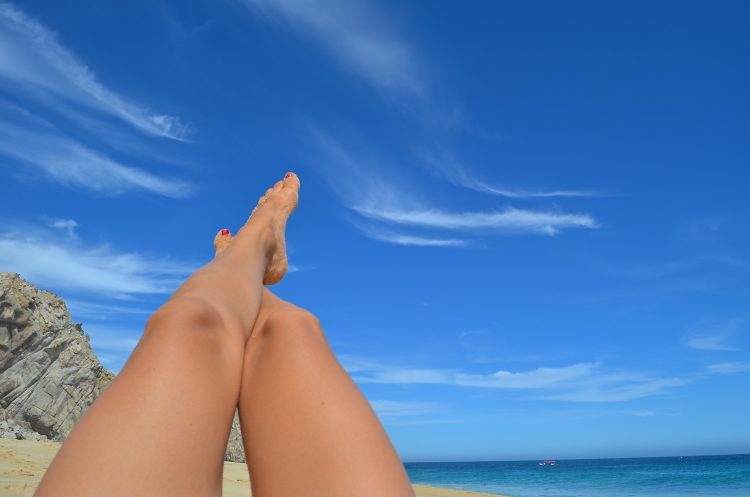 May be, this is La Playa del la Libertad, I thought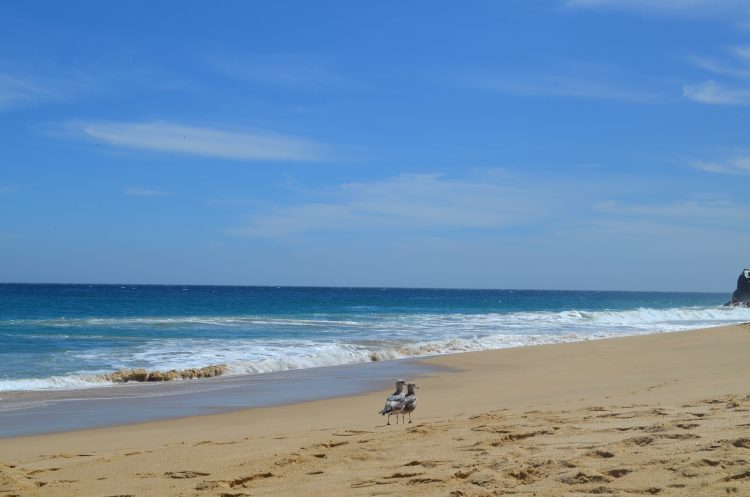 Brave enough Love birds, in-sync and all ))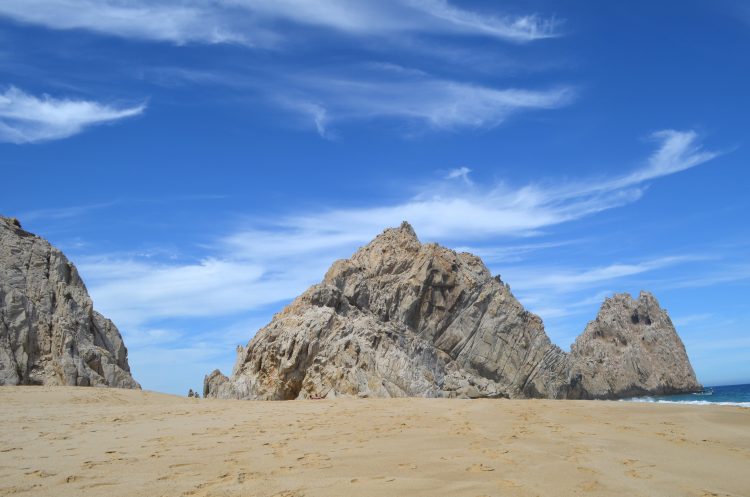 Has anyone even dared to walk along the coastline here? ))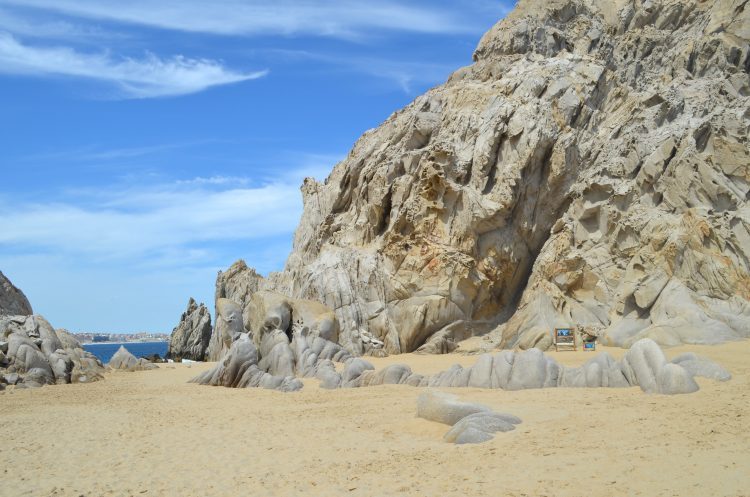 After awhile I returned to the center clearly distinct by natural formations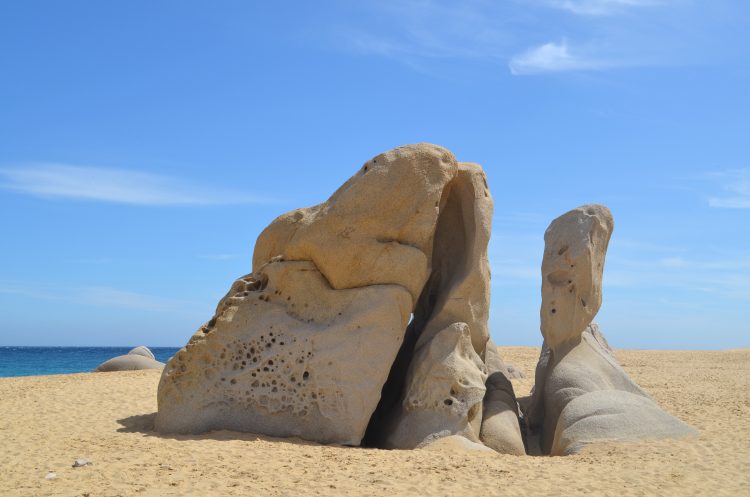 My creative center and oasis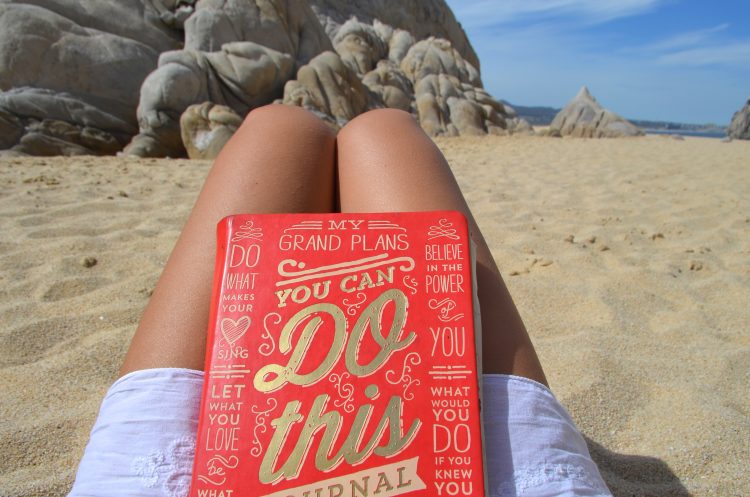 Here and now…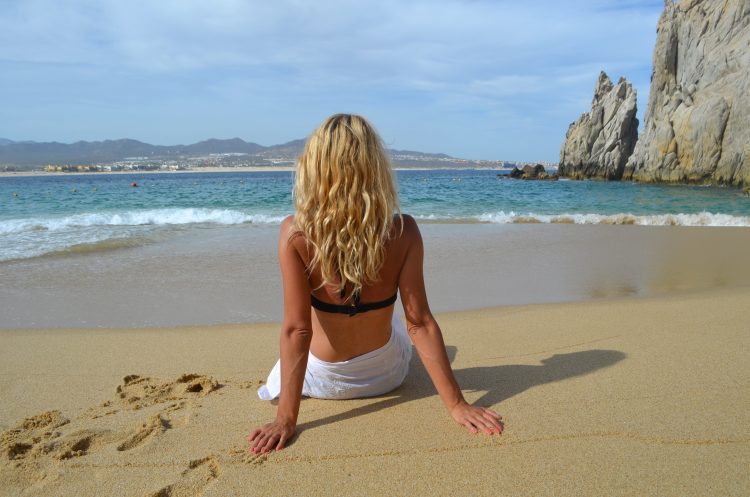 And there I was, at La Playa del Amor, natural, serene, private, even blissful
Now it seemed like my kind of place… gorgeous, inside and out
Liberty, Peace, Love, Bliss,
Nadia
 All opinions and experiences are, as always, my own.
The post From the Place of Love appeared first on Globetrotting Girl

by