What do you envision when you think of the USA? New York, Boston, Philadelphia, Washington, Miami, Chicago, Las Vegas, San Francisco, San Diego, LA? After all, this is what many travelers are there for: major cities, sightseeing, sales, shopping, especially during a festive season ) Make no mistake, each city is different and unique in every way. However, this is also the land of national parks and some of the most gorgeous nature-wise places in the country and the world.
After all, this is also the land of Acadia, Yellowstone (the world's first national park!), Grand Canyon, Crater Lake, Yosemite, Zion, and these are just to name a few. I think the most surprising thing about the USA to many travelers, at least to those who are unaware, is how many national parks are out there. Almost 60, each unique in its own way! And how many state, city and local parks? Even more… Open to the public (at least for a small entrance fee, and you can get an annual pass to all national parks, which is quite affordable in comparison), they are at the same time preserving and protecting some of the most amazing places in the country and the world.
So when over Thanksgiving weekend numerous companies and organizations urged to opt outside, swap bargain-shopping for great natural outdoor wonders, be with those you care about and have some fun, even with national and state parks waiving entrance fees, I also thought of national parks and places I would rather be, and places I would like to visit in the future.
This fact is kind of remarkable and significant in itself. Considering you know what the day after Thanksgiving and that weekend in general means in the US culture, and now slowly but surely spreading to other countries, to even here, in Europe. However, with quality, choice, bargains, magnitude and discounts, nowhere near those of the USA. And at the same time it constitutes a "new trend" or a much-needed reversal of consumerism and materialism, with millions of people choosing to opt outside, enjoy nature and its great natural wonders, and be with those they care about instead. Even over Thanksgiving weekend! And you can always shop online afterwards )
When I think of the USA, it is not only about major cities, it is also about some of the most amazing nature-wise places in the world. May be, because I was fortunate, eager and very determined to see and experience as much of the country as I could. After all, I had an opportunity to road trip the USA cross-country, from CT to CA and CT to Fl, across New England, and back. Explore both of its coastlines, and visit most of its major cities and quite a few remarkable places along the way: from national monuments and landmarks, national and state parks to smaller towns, locals, points of interest and vista points.
Once you get out of the major highways and interstates, there are many amazing and interesting places to discover, explore and enjoy along the way. Especially when it comes to nature….
Crater Lake National Park, Oregon
Oregon happens to be one of those places, remarkable for its nature's wilderness beauty, with its million's of acres of Pacific coastline, natural forests, pristine lakes, amazingly gorgeous nature and also Natural Wonders of Oregon. Surprisingly, Travel Oregon does a really great job at promoting its remarkable points of interest and natural wonders. Thanks to their amazing campaign Wonders of Oregon, I already had an approximate idea, and only had to decide what places I wanted to explore and experience during my travels in Oregon.
From gorgeous coastline with miles of secluded beaches, sand dunes and graceful lighthouses, Columbia River Gorge with its corridor of cascading waterfalls, alpine peaks of the Wallowas, volcanic beauty and cliffs of the Smith Rock, grandeur and majesty of glaciers and lakes at Mt.Hood, to Painted Hills with their bright and natural colors of the Earth. And then there is Crater Lake… It might not be as known and popular as Acadia, Grand Canyon, Yellowstone, Yosemite or Zion, however, this is the deepest lake in the North America and one of the deepest in the world….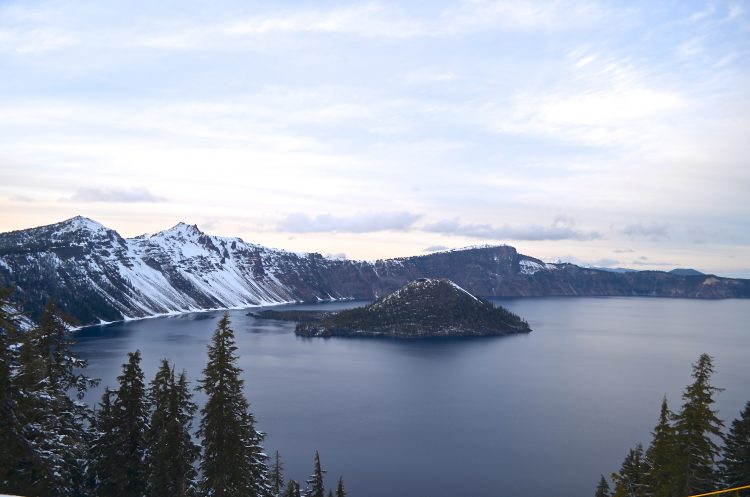 with a mysterious and serene beauty like no other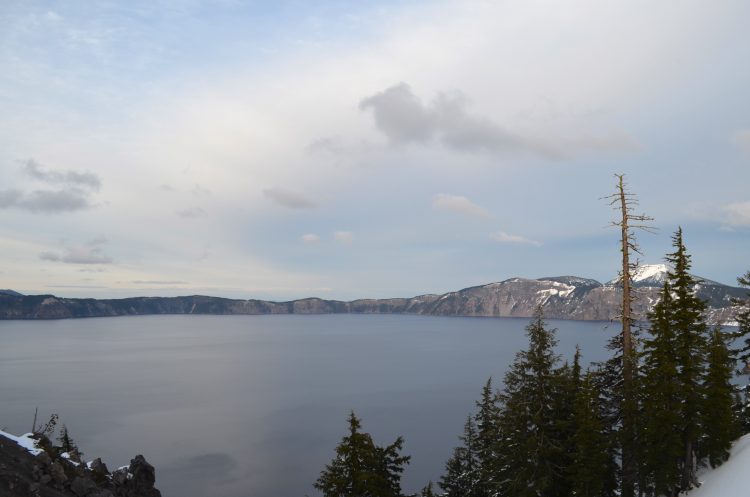 Even off-season couldn't hide its natural beauty, and I can imagine how gorgeous it is in summer
Yellowstone National Park
Yellowstone is the world's first national park (!), and it was the first national park I visited during my cross-country travels. Also, it might be one of the largest US parks (even larger than the states of Rhode Island and Delaware combined!), and one the most diverse ones also. From deep canyons, alpine lakes, geysers, vast forests, luscious meadows, mountain peaks to abundance and diversity of fauna and flora. It is hard to imagine that you can visit and experience all of these in a day, or even a few hours ) Plus, this is a wildlife sanctuary, so sights of roaming animals, especially bisons, are very common around here. And it might be the only form of animal "sightseeing" I support, in their natural habitat, respecting their rights and privacy ) Surprisingly, they seemed quite friendly and accustomed to seeing travelers around.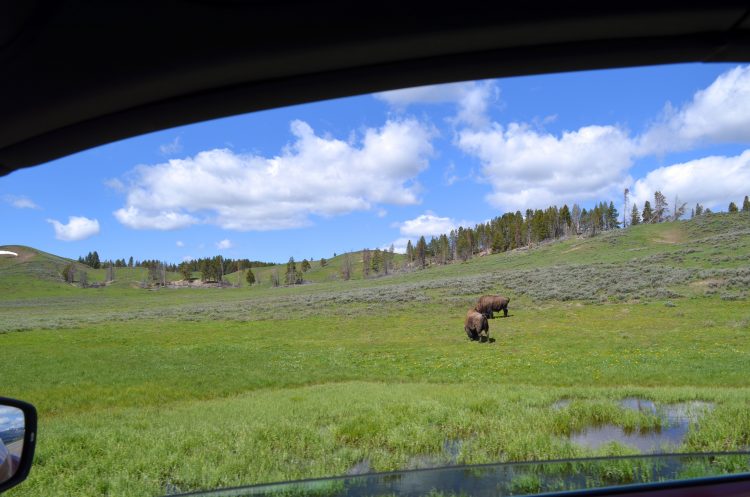 At least it seemed this way, from the distance of the car )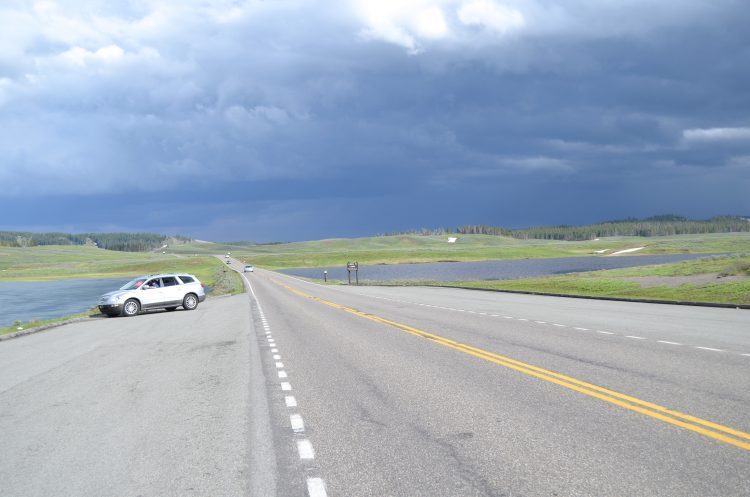 Traveling and exploring Yellowstone is kind of like this, for the most part… Miles and miles of roads, trails, natural beauty and wilderness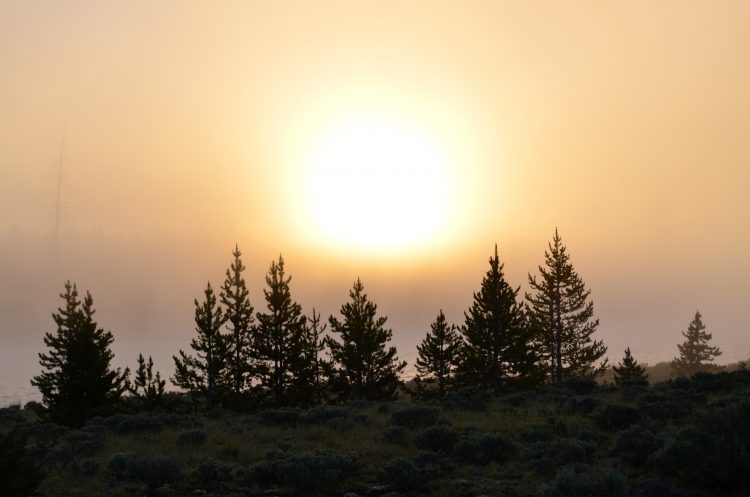 I am not a morning person, I did get up very very early… just for this though )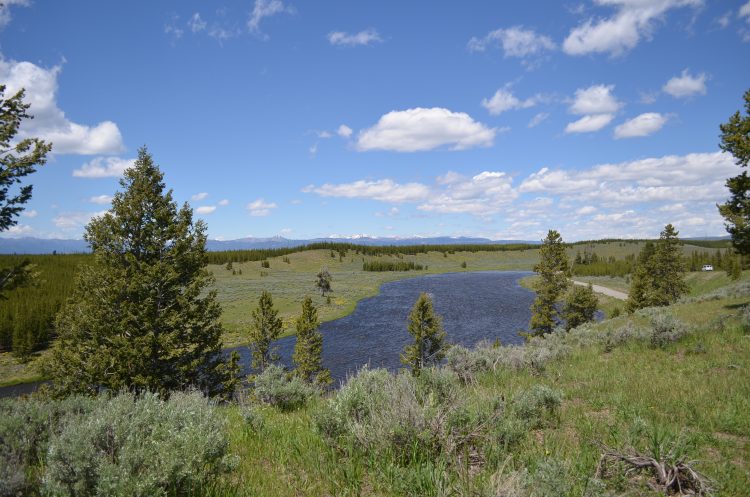 Although a couple of days is certainly not enough in this national park, and it happens to be a very popular vacation and camping place for many Americans and travelers, I did stop by the Visitor Center, joined a group tour briefly and even managed to explore the park in all of its diversity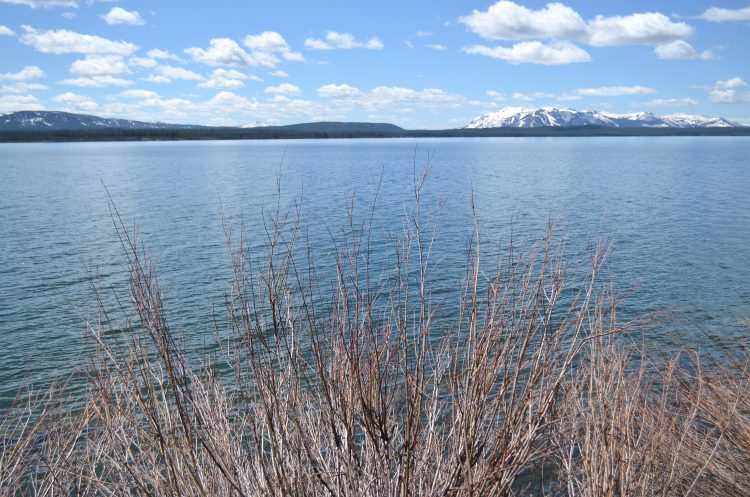 Check out this diversity!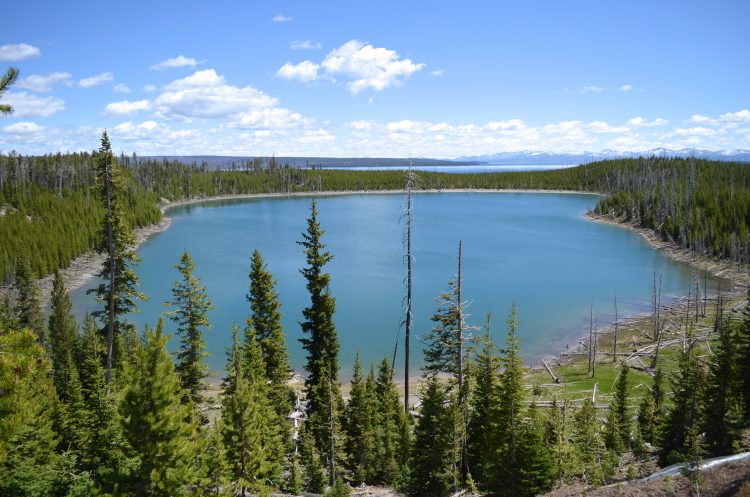 And this! )
What is remarkable about Acadia? This is the first place in the country to greet the Sun, and it has the tallest mountain on the Northern Atlantic coast with absolutely gorgeous panoramic views of the area from its hiking trails. The whole region was named by Florentine explorer Giovanni da Verrazano. L'Acadie, or Acadia. It is believed to be a Wabanaki word (ancient native people of the area who inhabited the island long before Europeans), while others believe it is named after Arcadia, a scenic region of ancient Greece. While many of the islands and towns have the names of the first European explorers and settlers of the region. From the name of the Island itself (Mount Desert Island) to the island's mountains (Cadillac and Champlain Mountains), named after French explorers, Samuel de Champlain and Sieur de Antoine de la Mothe Cadillac (the one who also founded Quebec in Canada). This is just one of the examples how the whole world has a multicultural identity of its own.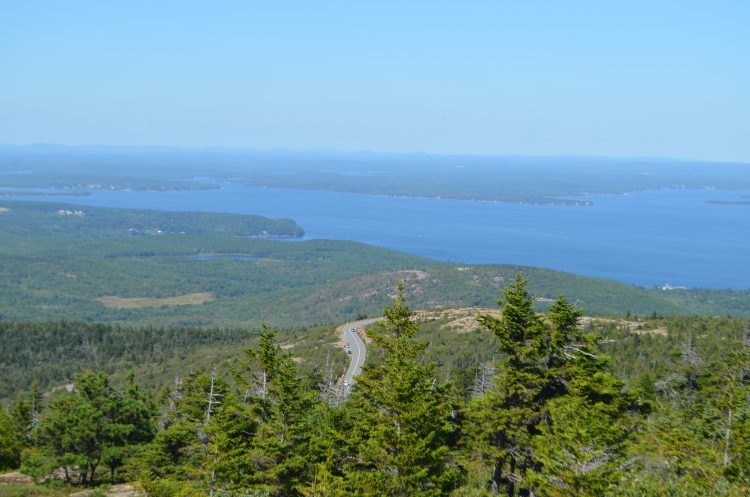 It is easy to get to the top in Acadia, just drive up, and in a few minutes later you are already there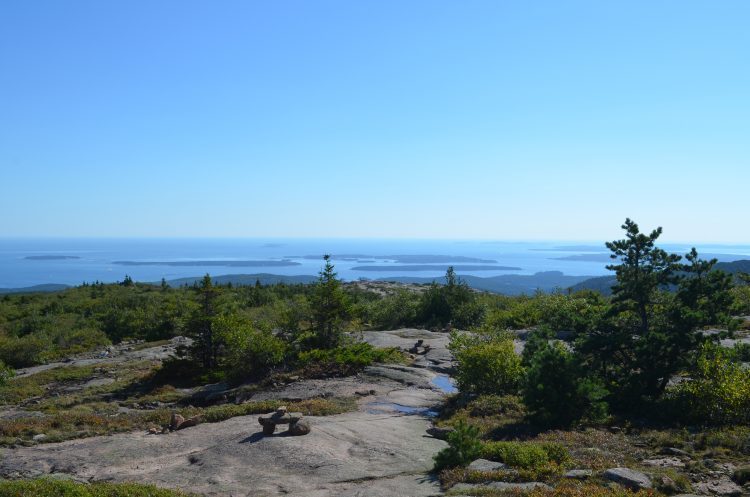 or at least know where the parking is to hike up the trails. Were there any signs, btw? )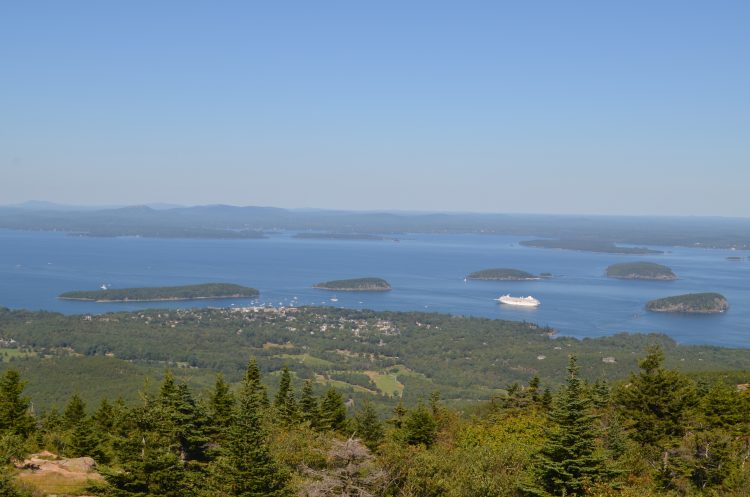 This is Cadillac Mountain, or the tallest mountain on the northern Atlantic coast, with amazing views of the Bar Harbor from the mountain top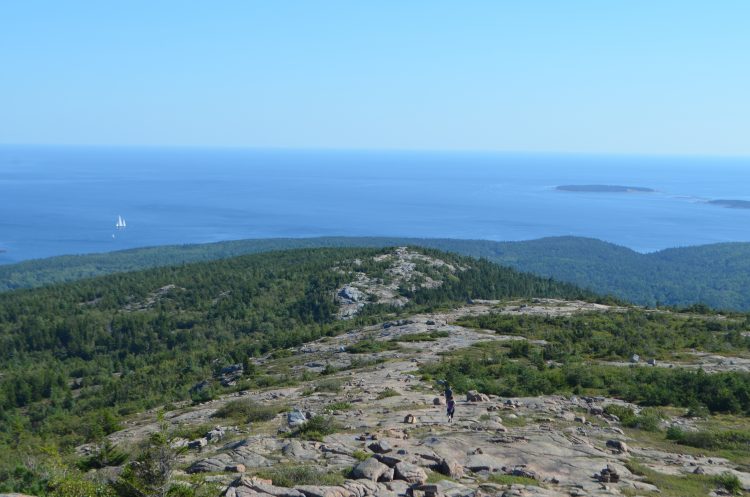 and incredible panoramic views of the whole area as far as eyes can see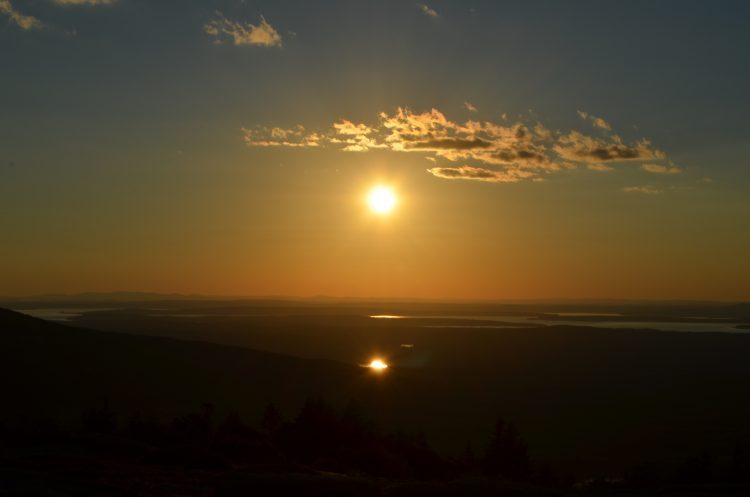 Acadia might be known for its sunrise, however, nature views throughout the day are just as spectacular and amazing!  
Mount Monadnock State Park, New Hampshire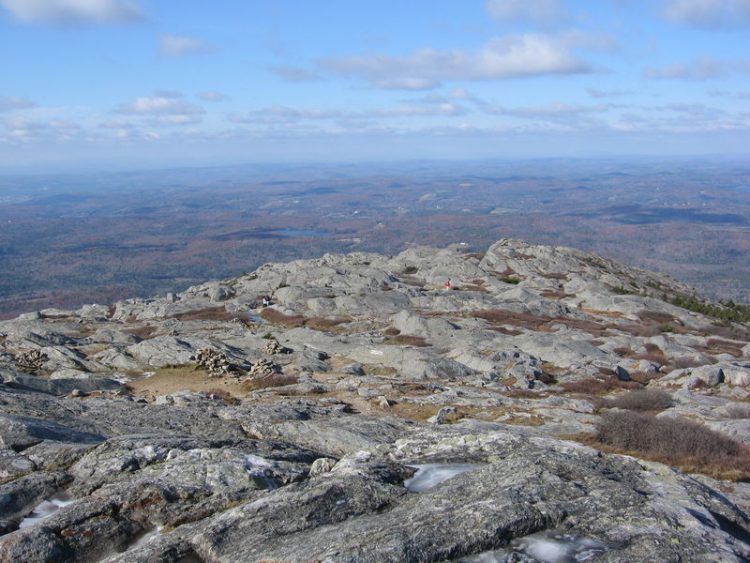 Located in New Hampshire, Mount Monadnock is a state park, however, it is just as amazing nature-wise, and definitely unique in its own way. Plus, what could be more inspirational and creative than having the whole top of the mountain to myself, singing the symphony of the Universe with Vysotsky? No wonder why it inspired my most favorite and meaningful article yet! )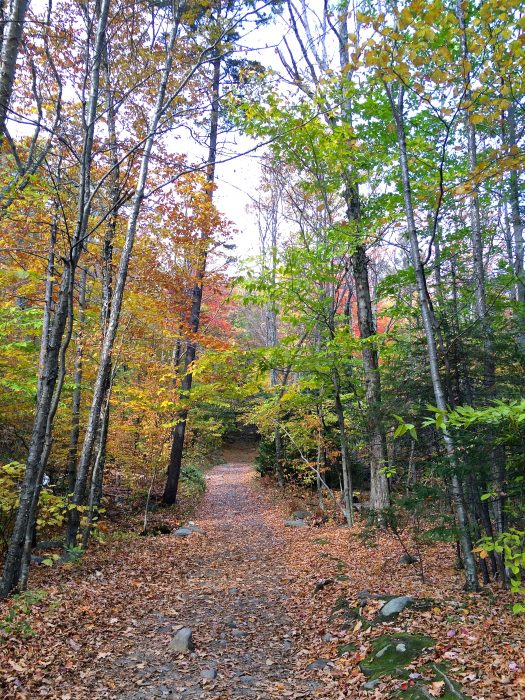 It seemed as if it was going to be an easy-breazy walk in the park, with a natural, colorful and scenic path unfolding right in front of me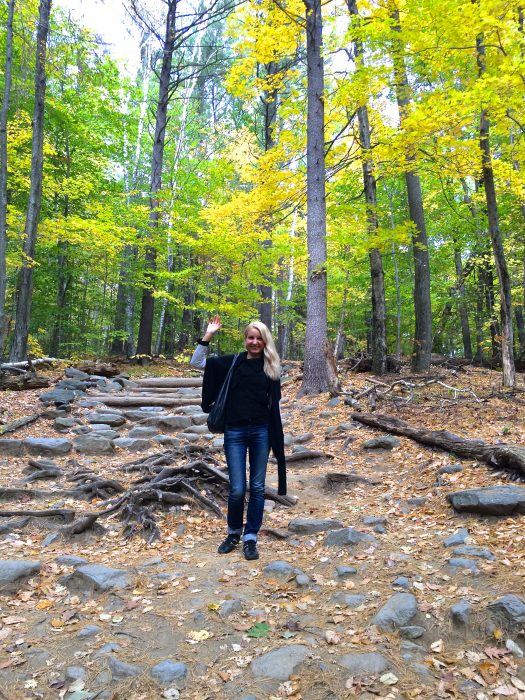 However, I disregarded the first impressions of the Mount Monadnock. It is the real deal, the real mountain, or Grand Mount Monadnock. With every step of the way, what seemed as a walk in the park turned into steps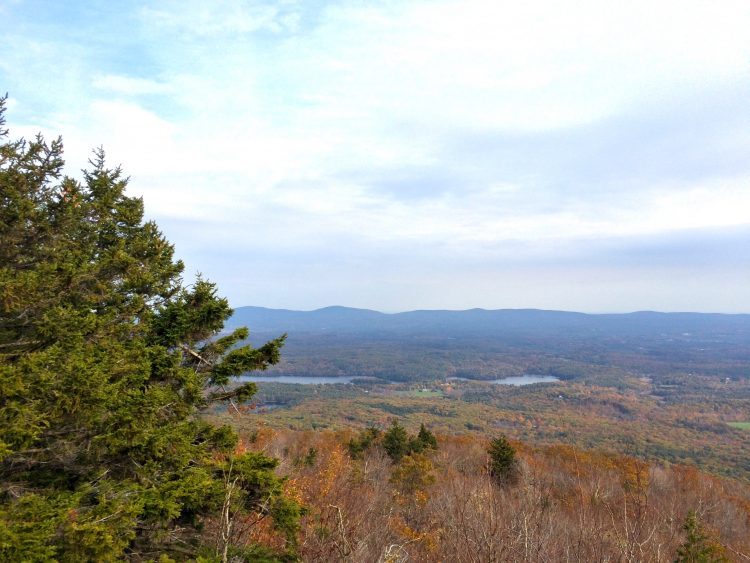 And in less than an hour I was already enjoying colorful scenery of New Hampshire and surroundings
While I was going to the top, and in some places it was real climbing, I remembered Vladimir Vysotsky song about The Real Friend, the Mountain, Connection, Bond and Trust. Who would I take with me? 
Silver Sands State Park, Connecticut
During my travels in Milford, Connecticut I visited Silver Sands State park, which turned out to be more than just a walk along the coastline. What could be more inspirational, than an interesting local park, an island that is not really an island, my fascination with nature and fondness of literature, a brilliant writer, a remarkable talent, a place of extraordinary connections and a little bit of magic? And voilà'… Article "Connecticut, Mark Twain, Travel and Extraordinary Connection", and Home he described as having " …a heart, and a soul, and eyes to see us with."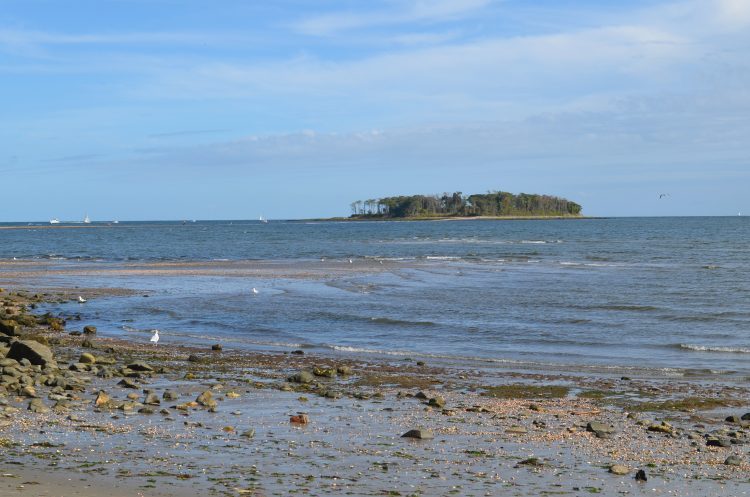 Walking along the coastline I noticed this interesting place and wondered if there was a way to get there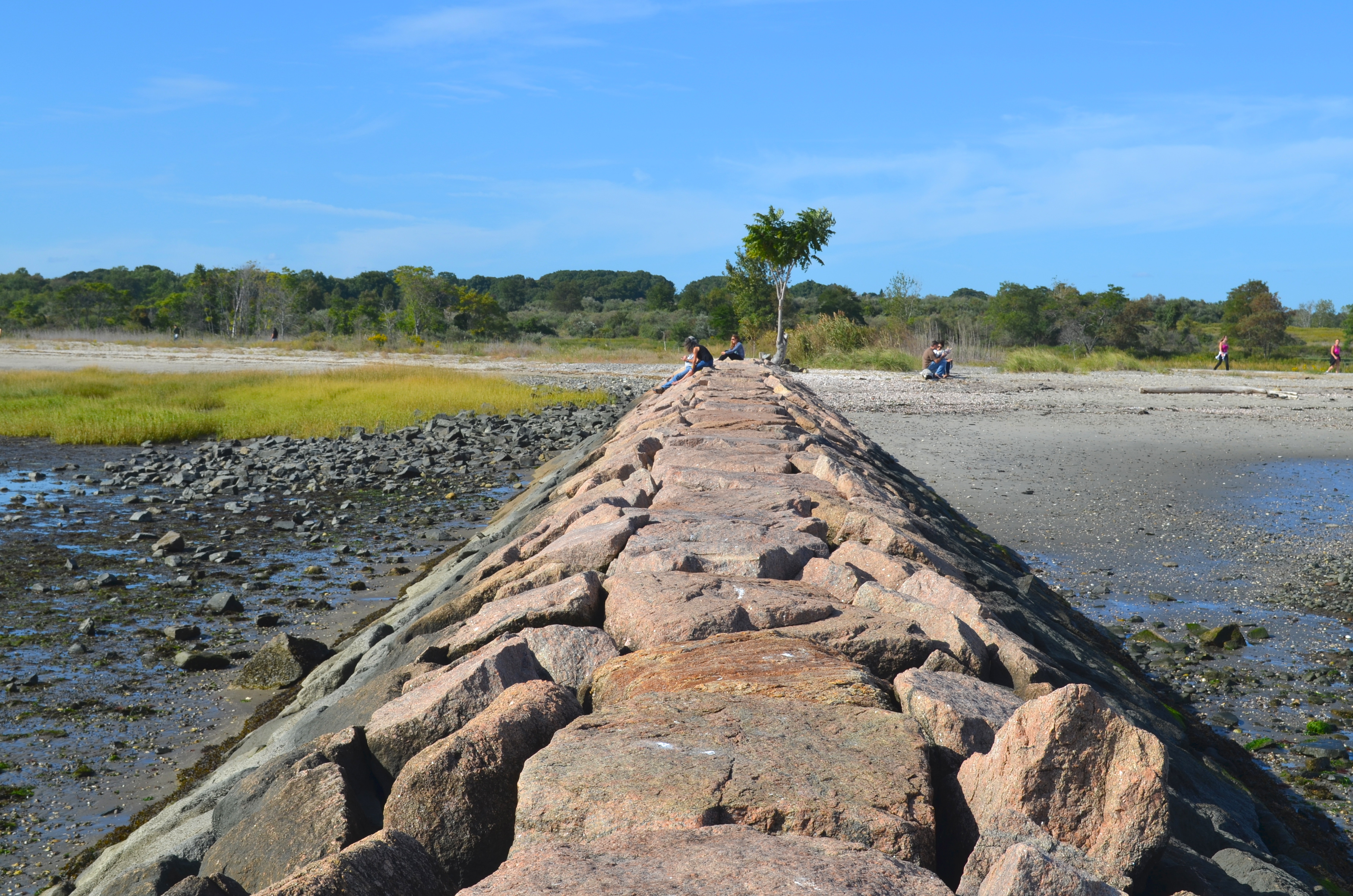 After walking along the coastline and exploring the park, I returned to see if there was a boat or a kayak to get to the island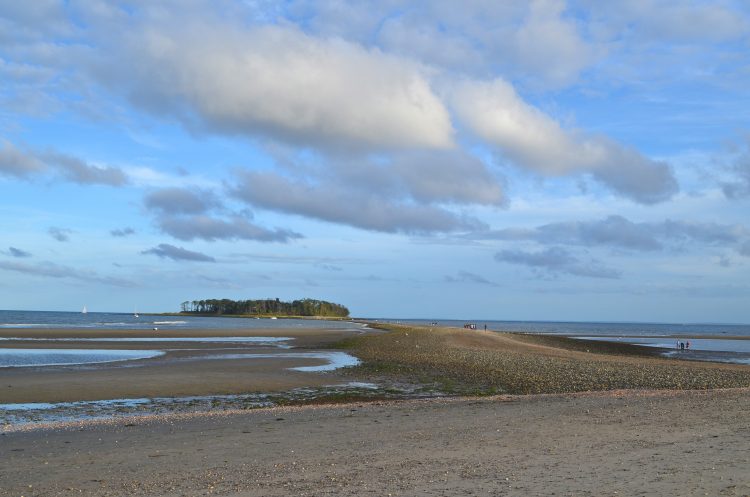 And then miraculously water was completely gone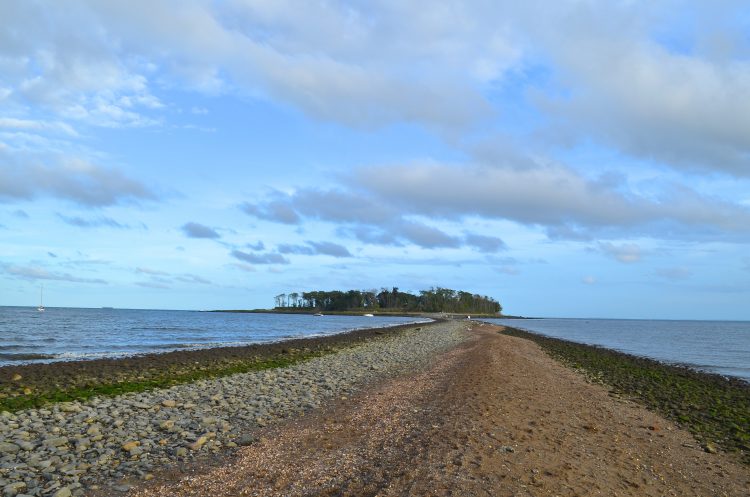 – How are you even an island? I wondered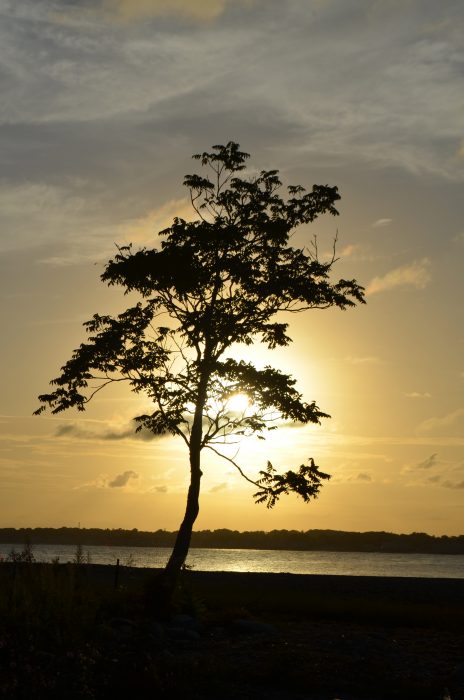 – I am not, there is always a way for those who see it )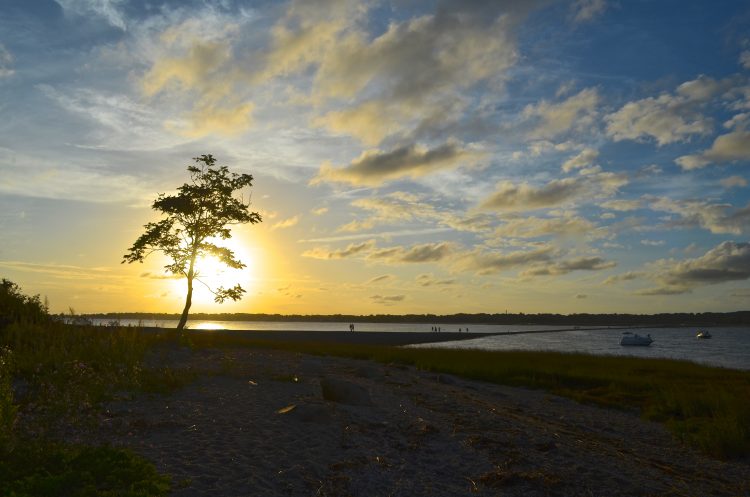 "May be, an island is not really an island", I thought, "may be, this is another word for Individuality and Liberty to breathe and be myself" )
When I initially started writing this post, I didn't realize that there is so much more to it, and how many more amazing places I got to experience during my travels. With scenic coastlines being the crown jewels of the whole experience, at least for me… For some it might be, NY or LA, for me it is more of, Pacific or Atlantic, or both? And aren't they interconnected in some way?
Florida Coastline
Located in Florida, St.Augustine is the oldest European-established settlement in the US, with a certainly distinct historic and cultural character of its own. It might not have a national park, however, it does have miles of gorgeous coastlines for travelers to check out.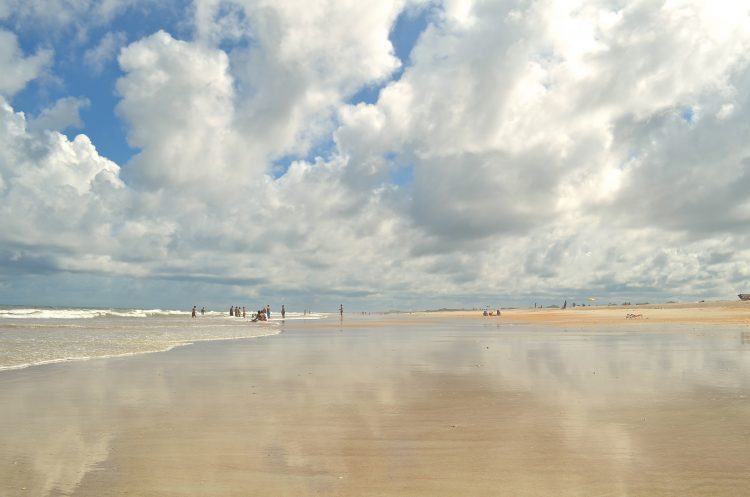 I did enhance this photo a bit just to emphasize how it looked and felt to me 😄😊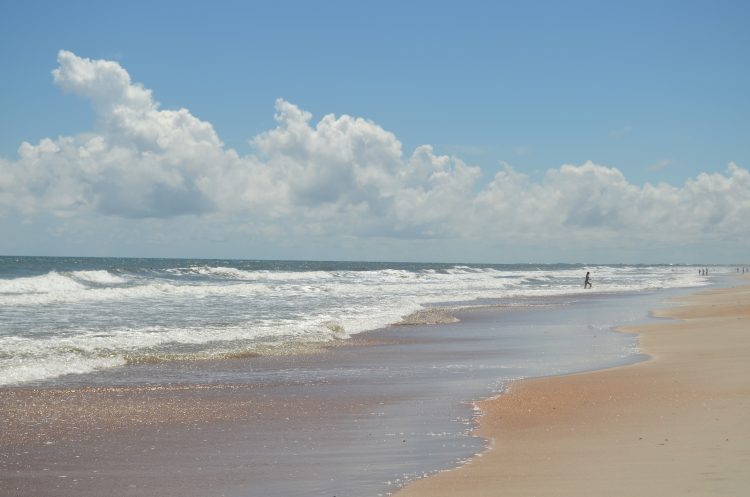 Florida might be known for Everglades, but for some reason I was not really interested, and would rather visit Tortugas National Park instead, since now I know there is an option!, and I wonder why it is not as much advertised around there? And it seems much friendlier and fun, at least to me… Did someone say corals and marine life sanctuary? )
Florida Keys, located of the coast of Miami, are the islands interconnected by the multitude of bridges, with Key West being the southernmost city in the country, just 90 miles of the coast of Cuba. Although known for Duval Street, the party center and you can head there in the evening, there are plenty of things to do in the area: from exploring coral reefs and islands (did you know there are men's islands and women's islands?!), snorkeling, kayaking, paddle boarding, etc. to guessing who is who and leisurely enjoying the day and beauty of nature.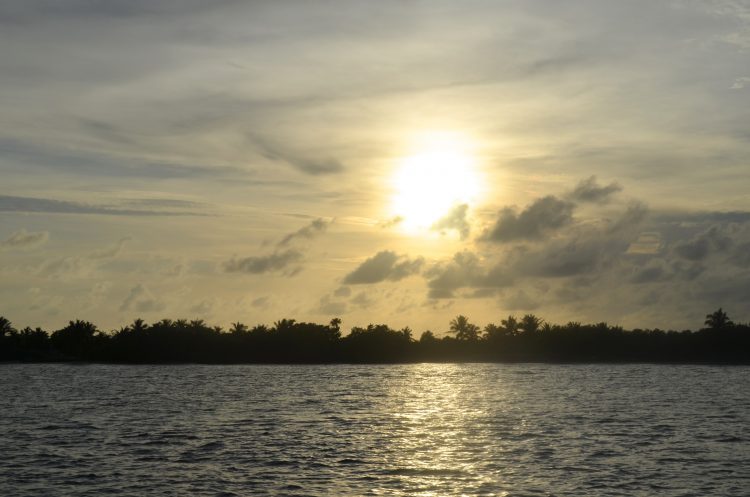 Although there are many day tours available in Key West, a day of boating, exploring islands, snorkeling, kayaking and paddle boarding seemed like a fun idea, and it truly is!
 And did I mention Dolphins?! So cheerful, friendly and playful, just swimming along the boat, as if trying to communicate and say something… Yes, they do have a language, and how cool is this? Actually, they are one of the most intelligent species on the planet! Does anyone understand them though? )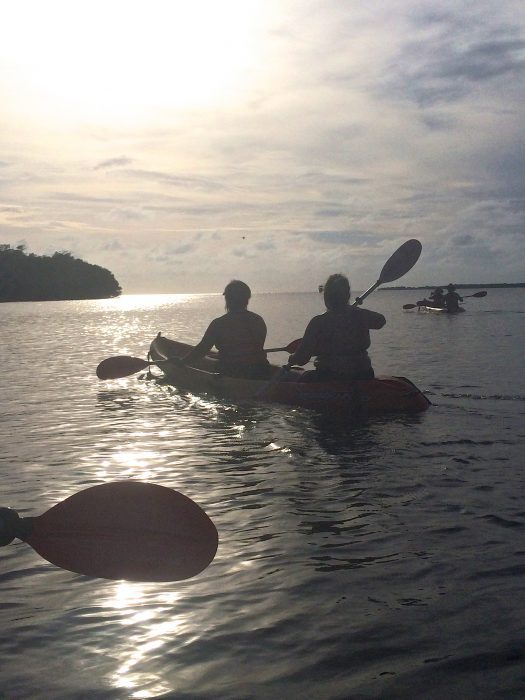 With many places already visited and explored, is there anything else? Honestly, I have barely seen and experienced anything, as there are many amazing nature-wise places in the USA and the world, and I definitely have an idea what places I would rather be )
California Coastline
So which national park would I like to visit?
If you travel in California, Yosemite is the place many travelers and locals rave and talk about. Either after travels, on the way there. And no wonder why. Yosemite happens to be one of the most beloved and one of the most popular US National Parks, if there is such a title. And I still wonder why I didn't get there during my cross-country travels ) Actually, you'd be surprised, or not really, but California is very popular among international travelers, especially among Australians and Europeans (particularly, among British, Germans and Scandinavians), at least from my personal experience and in all my travels across the country. Must be some kind of extracurricular western civilization class, or very generous vacation and unemployment benefits. Or that and very privileged passports )
Either way, California is one of my favorite places also, might be for different reasons though, and with such an amazing nature, there is no wonder why. From the very first moment I visited California during my cross-country travels, road tripped along California's very scenic Route One to the very first moment I saw sunny sky of San Diego, this was it. Actually, anyone who has ever road tripped along Californian coastline or state knows how diverse it is. Especially if you start in Crescent City, travel all the way to San Diego, explore not only its most known and popular places, cities and tourist locations, but also smaller and less known towns, locals, communities and vista points, and, may be, even visit its state and local parks along the way.
Ocean Beach in San Diego might not be the wealthiest and swankiest community along the coast, and trust me, there are plenty!, and it definitely has its own particular and unique spirit and charm.  Although I did really like Carmel with its artistic and creative spirit, resort feel of Carlsbad, or even romantic spirit of San Clemente, and it might be the farthest from the glitz and glamor of Beverly Hills, Hollywood and ritzy parts of LA as it gets, since this is what many travelers are there for after. I think what I like the most about it is how gorgeous nature-wise, laid-back and non-pretentious it is, must be a very rare and unique combination )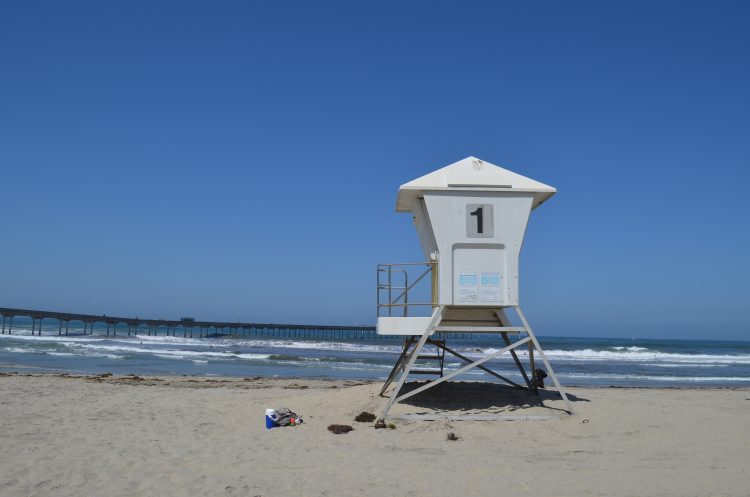 Ocean Beach, with its small town feel, charm and eclectic mix of people and locals, was a perfect place to recharge after all my travels, and was the only place I stayed the longest, voluntarily )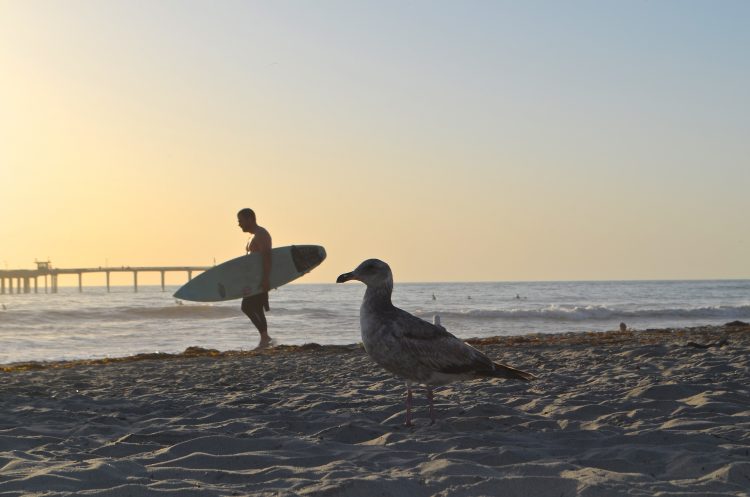 I guess there was something about its relaxed atmosphere and positive mood…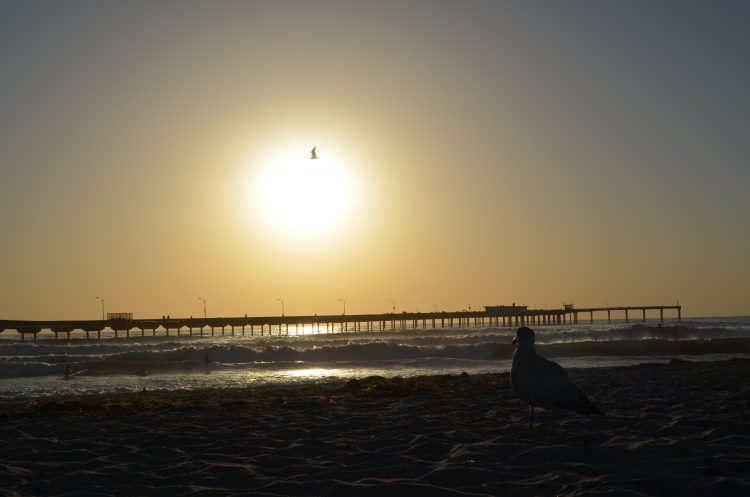 And absolutely gorgeous nature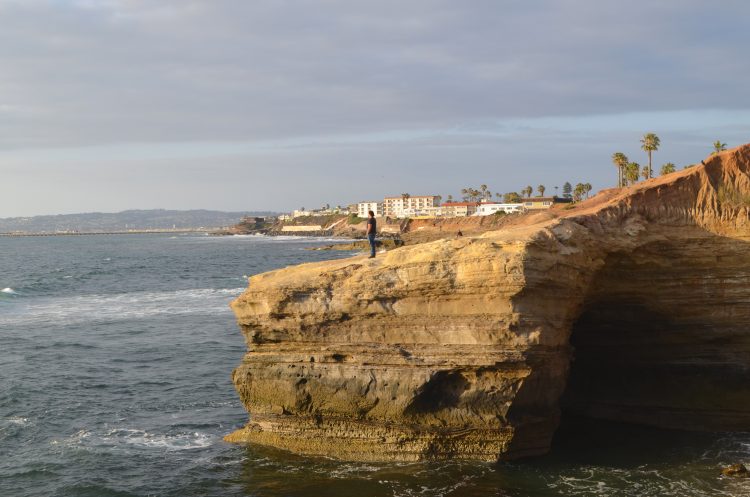 And miles of gorgeous and scenic coastline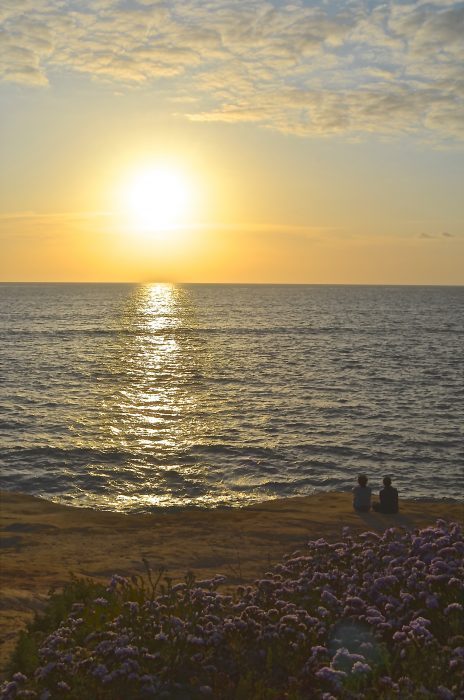 And many amazing and blissful days and evenings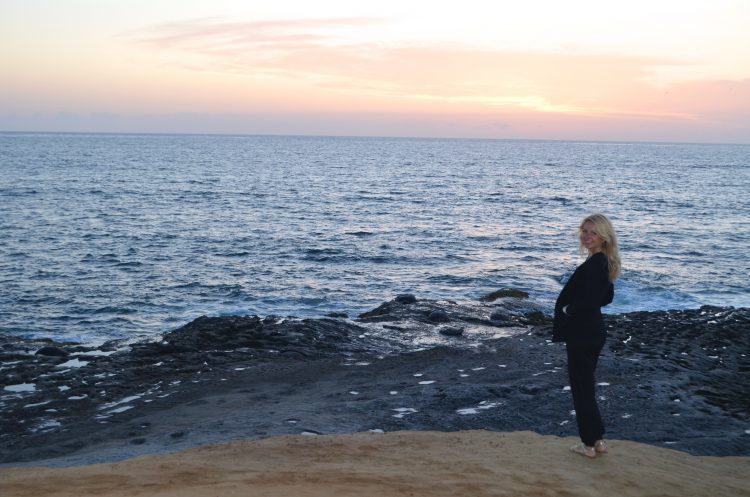 Have you had a chance to visit a national, state or a local park recently? Any suggestions for future travels? And have you found your park?
*Due to the season and weather during which I visited a few of these places, my photography (and, probably, lack of talent and skills lol) in no way reflect all their beauty and colors, as they are so much better in person. For traveler related information and planning check out Official US National Parks web site. 
All opinions and experiences are, as always, my own.
Liberty. Peace. Love. Bliss…
Nadia
The post US National, State and Local Parks, or Get Out There and Find Your Park appeared first on Globetrotting Girl

by